Are you having trouble playing the latest in the Resident Evil franchise due to an error related to DirectX? Many Resident Evil Village players are reporting DirectX error too so you're sadly not the only one. In today's troubleshooting guide, we'll show you how to handle this problem.
What is DirectX and why is it important?
DirectX is a software suite of application programming interfaces or APIs designed by Microsoft that communicates directly to a hardware component like a graphics card. It's a necessary software in today's PC gaming world due to a wide variety of hardware components that computers use. Without DirectX, game developers will have to tweak their games for hundreds or thousands of different PC configurations. With DirectX, game hardware makers and developers only need to build drivers in order to expose low-level functions of a component (like a GPU) to an application (like a game).
Windows computers have a built-in DirectX software installed although older platforms may still be using an old DirectX version.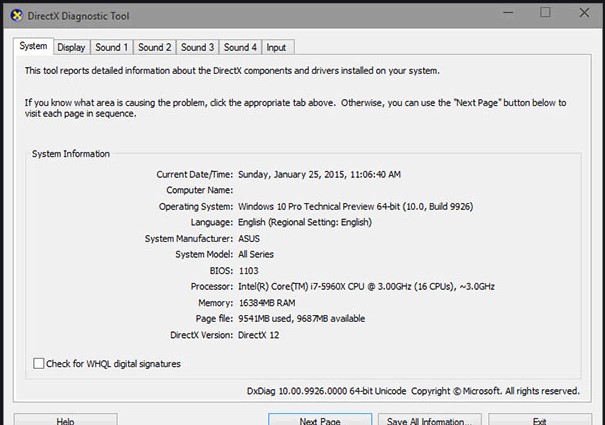 Reasons for DirectX error on Resident Evil Village
If you're getting a DirectX error when playing Resident Evil Village, it can be caused by one of the following causes:
PC is using old or incompatible DirectX version.
This is the most common reason for all DirectX errors. Many players who can't play a game, or experiences crashing due to this error usually have an incompatible DirectX version. Resident Evil Village is designed primarily to work with DirectX 12 although DirectX 11 should also work fine.
Outdated graphics drivers.
If your PC is already running an updated version of DirectX 12 at the moment, the other possible reason to check is your device drivers. Hardware components like the graphics card has a set of drivers so that it can talk to the Windows OS. If the drivers are not updated, new games may not run properly and sometimes, may result to crashing, freezing, performance issues, and, in our case here, DirectX error.
Random game bugs.
Some games are released with no major bugs while others, like Cyberpunk 2077, come with serious glitches. Resident Evil Village, especially the PC version, is more stable compared to other new games today but it still has a lot of issues, namely random crashes, errors related to DirectX, and other common problems. Some players did confirm however that the DirectX error they get on Resident Evil Village disappears after closing the game, or after rebooting the PC. This implies that some of these cases must be caused by randomly triggered bugs.
Out-of-date Resident Evil Village game client.
Keeping your game updated is one of the simple ways to keep bugs away. Be sure to check if your game requires an update now and install it right away if it's available.
Windows is not updated.
Another way to lessen the chances of bugs when gaming is by keeping your PC software updated. Be sure that you check for Windows updates and install them as they come.
Corrupted game data.
Game files may become corrupted or damaged due to a number of factors. Some of the common reasons include interrupting a game when it's trying to save, or turning off the PC while update installation in underway.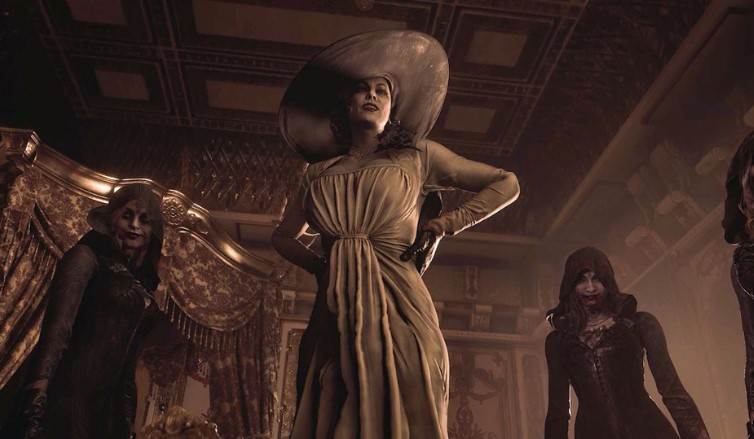 How to fix Resident Evil Village DirectX error?
Fixing a DirectX error in Resident Evil Village is usually easy. Below are the solutions that you must try.
Fix #1: Close the game and reboot.
Close Resident Evil Village and Steam client and relaunch the game. It's even better if you can just turn the PC off and restart your computer. This will allow the system to refresh and hopefully clear any random bug that causes the error.
Fix #2: Check for game updates.
If you mainly play Resident Evil Village offline, make sure that you update the game client from time to time in order to receive patches for known bugs.
Fix #3: Install the latest graphics card drivers.
You should also make sure that the drivers for your graphics card are updated. Depending on the graphics processor that you have, click on any of the links below to update:
If you're playing on a laptop that does not have a discrete graphics card, you should ensure that you also update your Intel CPU.
Fix #4: Use DirectX 12.
Resident Evil Village is mainly designed for DirectX 12. To check if your PC is using this version, follow these steps:
Press Windows key + R, type in dxdiag, and press Enter.
Under the System Information section, look for the DirectX Version number.
If you have an older version, you'll need to install DirectX 12 by updating your Windows OS.
Fix #5: Check for Windows updates.
Speaking of Windows OS, you'll have to do the following steps to check for updates:
Press the Windows key.
Type in "check for updates."
Click on Check for Updates.
Click on Check for updates button.
Let the system scan the internet for updates and install them once they've been downloaded.
Fix #6: Verify if PC supports the game.
Resident Evil Village requires a decent hardware in order to run smoothly. If your hardware components falls short of the minimum system requirements, you may encounter errors, crashes, or performance issues in this game. For instance, if your CPU is slower than Intel Core i5-7500, the game may stutter or crash as the system struggles to run it. For a much better performance, especially if you want to play the game in its highest graphics settings, you'll need to have a capable machine with at least an Intel core i7-8700 and an NVIDIA GeForce GTX 1050 ti or faster.
Fix #7: Repair game files.
If you play Resident Evil Village on Steam, you can try to verify the integrity of your game data to fix possible corrupted files. This is useful if your games crash randomly and you suspect that the game data may be damaged.
Fix #8: Delete and reinstall.
Another way to ensure that your game data are all in order is by deleting and reinstalling the game. This is a drastic solution and it's the final fix that you can try if none of the things we mention in this guide has worked.
OTHER INTERESTING ARTICLES:
Visit our TheDroidGuy Youtube Channel for more troubleshooting videos and tutorials.