Aside from receiving positive reviews from both critics and fans of the franchise, the Hitman 3 has sold 300% better than its previous releases. Though the game is considered the best in the World Assassination trilogy, it is still not immune to DirectX issues. In this article, we will tackle how to deal with Hitman 3 DirectX issues as we have received a number of players asking our help for this specific problem.
Causes of Hitman 3 DirectX issues
For those who are unfamiliar with this term, DirectX is a software developed by Microsoft that contains a collection of applications programming interfaces (APIs) that can talk to a PC's components. It is assigned to handle specific tasks related to game programming, video and audio on Microsoft platforms. As it plays a vital role for video games to run smoothly in Windows PCs, it would be understandable if you get annoyed when DirectX issues are encountered. Discussed below are the usual reasons for this major error.
Corrupted game files.
Damaged or corrupted game files can cause major errors which affect the performance of a game. Though game files can get corrupted for a lot of reasons, you can repair these files on Epic Games
GPU drivers not updated.
An outdated graphics card driver can also be the main factor why DirectX issues exist. Especially with new release games like Hitman 3, it is recommended to update your graphics driver to prevent any incompatibilities.
Older version of DirectX is being used.
If the DirectX present in your computer is not the latest, then this type of error can be expected. The minimum and recommended requirement for the popular game is provided below for your reference.
Minimum System Requirements for Hitman 3:
Windows OS: Windows 10
CPU: Intel Core i5-2500K or AMD Phenom II X4 940
OS: 64-bit Windows 10
RAM: 8GB
Disk Storage: 80GB
DirectX: 12
GPU: Nvidia Geforce GTX 660 or Radeon HD 7870
Recommended System for Hitman 3:
Windows OS: Windows 10
CPU: Intel Core i7 4790 @ 4GHz
OS: 64-bit Windows 10
RAM: 16GB
Disk Storage: 80GB
DirectX: 12
GPU: Nvidia Geforce GTX 1070 or AMD RX Vega 56 8GB
Outdated Windows PC.
Similar with the GPU drivers, Windows software needs to always be updated as it can also cause the Hitman 3 DirectX error if outdated.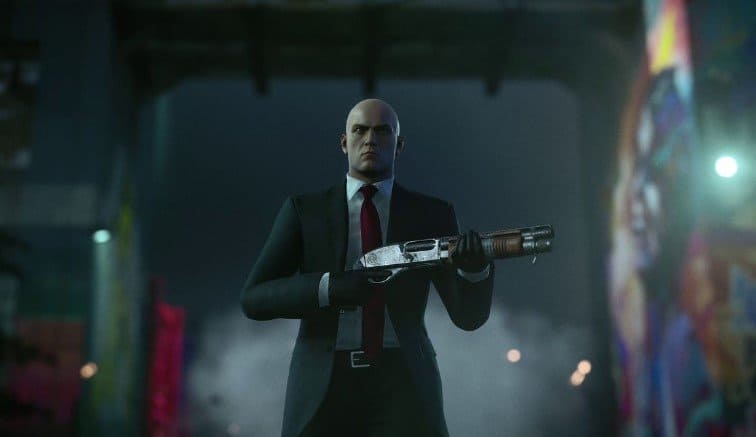 How to Fix Hitman 3 DirectX Issues?
As it is difficult to pinpoint the main cause of the Hitman 3 DirectX error on your PC, you may need to try some of the solutions discussed below. Especially if the issue still exists even after restarting the game and your computer.
Fix #1: Install all updates available for Hitman 3.
Just like any other games, developers normally provide updates for patches and fixes on bugs that are identified. Ensure to check for updates and install it. Then try to launch the game to identify if the problem has been resolved.
Fix #2: Update graphics card drivers.
Install the updates available for the graphics card drivers to resolve issues encountered for Hitman 3. Here's how to do it:
Click the Start button found at the bottom left corner.
Type Device Manager in the search field and select from the results.
On the list, select Display adapters.
Right-click the name of the graphics card and select Update Driver from the options reflected.
Fix #3: Update Windows system.
As discussed earlier, the computer system must also be updated to fix the Hitman 3 DirectX problem. Follow the steps below on how to update your PC's software:
Click the Start button.
Select Settings (gear icon).
Scroll down and select Update & Security.
Select Check for updates found on the right pane. If there is an update available, it will begin shortly.
Fix #4: Update DirectX to the latest version.
For the Hitman 3 to run smoothly, Ensure to install the latest version of DirectX as Microsoft tends to provide updates from time to time. To identify if you have the latest version of the software, check the following steps:
Press the Start button.
Type Run in the search field.
On the dialog box, type dxdiag and select OK.
Go to the System tab when the DirectX Diagnostic Tool pops on the screen. The version of the DirectX should be found at the bottom.
OTHER INTERESTING ARTICLES:
Visit our TheDroidGuy Youtube Channel for more troubleshooting videos and tutorials.