Hello Android community! Welcome to another #GalaxyS6 post for this week. Our post today brings you 7 other issues that we've collected over the past few days. We hope our suggestions and solutions will help not only users mentioned here but others that may be experiencing situations. If you want to visit previously posted posts for the the Galaxy S6, kindly follow this link.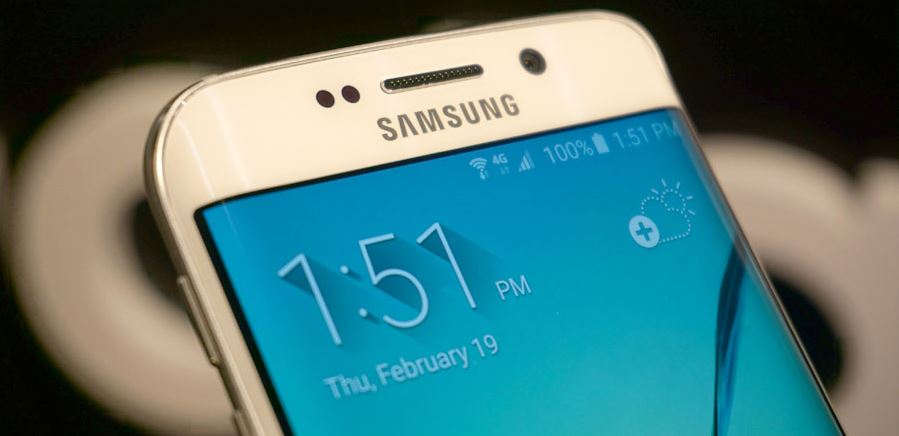 For now, here are the specific topics we're covering in this post:
If you are looking for solutions to your own #Android issue, you can contact us by using the link provided at the bottom of this page, or you can install our free app from Google Play Store.
When describing your issue, please be as detailed as possible so we can easily pinpoint a relevant solution. If you can, kindly include the exact error messages you are getting to give us an idea where to start. If you have already tried some troubleshooting steps before emailing us, make sure to mention them so we can skip them in our answers.
---
Problem #1: Accidentally dropped Galaxy S6 active has black screen issue
I have a Samsung Galaxy S6 active. It was dropped on concrete at a height of about 4ft. I had a screen protector on the phone, but unfortunately it cracked it all up and when I proceeded to take the protector off the phone there was no damage to the phone other than a small scratch that is barely visible to the LCD part of the screen. After it was dropped it flickered lines through it a few times, then completely shut down. However, when it's charging, the red and blue lights still come on like they normally do when on and off the charger. It's not only this phone…I have a stash of probably 10 Samsung phones that have just went blank and stopped working due to being dropped. My question is….is this fixable or am I looking at internal damage?
I also have a laptop with the small metal charging port stuck inside the computer. The charger came out but the silver part broke off inside the laptop (this is my very expensive laptop I use for school and work).
Any help would be appreciated. Thinking of just gathering all my broken electronics in a huge box and getting all of them repaired because I am down to using my daughter's phone. Yes pretty lame, I've gotta get my Galaxy S6 fixed asap. — Annadevingoodman
Solution: Hi Annadevingoodman. Causing unnecessary shock to internal components  due to accidental dropof an electronic device  due to accidental drop is almost always never good. Although there are times that a device may survive a fall, a bad one may lead to problem sooner or later. Because you phone suddenly stopped working normally after dropping it, that's a strong indicator that a component, or the motherboard in general, may have suffered physical damage.
The best one who can answer your question whether or not your damaged electronics can still be repaired will be an attending technician. There's no way we can determine how extensive the damage is at this time. Like water in electronics exposed to water, physical damage coming from accidental fall can either be insignificant, or severe. To know how extensive the damage is, the phone needs to opened up and checked. If the phone is still covered by a warranty, we recommend that you let Samsung check it. The repair will not be free as dropping your device constitutes customer misuse, hence automatically voiding the warranty, but at least you'll know that a trained technician who's familiar with the product is checking your device. You can, of course, bring the phone to an independent service center but we still recommend Samsung if that's possible.
Your phone still appears to power on (since you mentioned that it still shows LED lights lighting up) so there's a chance that the problem may only be isolated to the screen assembly. If that's the case, replacing the screen assembly should work.
For your laptop, there's high likelihood that the stuck component in the charging port can be safely removed so we also recommend that you let a professional check the hardware thoroughly first.
Problem #2: Galaxy S6 can't install APKs outside of Google Play Store
I have a Samsung S6 plus. I'm downloading an updates for a non-Play Store apps. I've downloaded from the sites before repeatedly with no  problems whatsoever. Since two system updates back (updated today hoping to solve the issue), when I run the APK file the screen goes blank. Not black, I can tell the screen is on & if I press the home button I'm returned to the desktop screen. I'm unable to use 'My Files' in settings without going back to the blank screen until I restart the phone. It's two different APK apps that are having this happen so it's my phone's issue…not the APK apps. Any idea what I can do to once again be able to run the updates without the screen going blank?
If it matters the APK files are Pokesensor.apk & Poketrack.apk. I had no problems updating three weeks ago with both apps. — Wildimagination
Solution: Hi Wildimagination. If your phone is unable to load APKs, one of the following may be true:
system cache is corrupted
unknown software glitch
APKs are not compatible with your phone or OS
APKs are corrupted
Wipe the cache partition
All downloaded APKs are stored in the cache partition so we highly recommend that you try to wipe the cache partition first. This will refresh the current system cache and delete previously downloaded APKs. Here's how to do it:
Turn off the device.
Press and hold the following three buttons at the same time: Volume Up key, Home key, and Power key.
When the phone vibrates, release the Power key but continue to press and hold the Volume Up key and the Home key.
When the Android System Recovery screen appears, release the Volume Up and Home keys.
Press the Volume Down key to highlight 'wipe cache partition.'
Press the Power key to select.
When the wipe cache partition is complete, 'Reboot system now' is highlighted.
Press the Power key to restart the device.
Delete app cache and/data
If wiping the cache partition won't fix the problem, we recommend that you clear the cache and data of both apps. Clearing their respective data will force them to return to their original state. Afterwards you download the APKs again to re-update them. Here are the steps on how to clear an app's cache and data:
Open the Settings menu either through your notification shade (drop-down) or through the Settings app in your app drawer.
Navigate down to "Apps". This may be renamed to something like Applications or Application Manager in OEM skinned versions of Android 6.0.
Once in there, click on an application.
You'll now see a list of stuff that gives you information about the app, including Storage, Permissions, Memory Use, and more. These are all clickable items. You'll want to click on Storage.
You should now clearly see the Clear Data and Clear Cache buttons for the application.
Contact app developers
Since there's no direct way for an average user to know if an APK is corrupted or incompatible, your only option in this case is to let the developer know of the problem. If they're aware of this bug, they may chance some codes before releasing a new APK.
Problem #3: Reasons why Galaxy S6 is not receiving system updates
Hello! I have uncommon problem with my Samsung Galaxy S6 device: my device will not allow me to check manually if there is a software update available and will not install any security patch ever since I bought the device in May 2016. My Android security patch level is April 2, 2016. I performed wipe cache partition, rebooted my phone several times and nothing helped. A friend of mine has exactly the same device on a same carrier and has no issues regarding these updates and security patches. Do you know what is the possible solution? Thank you! — Borna
Solution: Hi Borna. Below are some of the causes why an Android phone may not receive newer system updates:
not enough storage space
phone is running on a different network hence OTA update is not possible
phone is rooted and/or running custom ROM
no update available for this model
unknown software issue preventing system updates
Updates can be installed when there's insufficient storage space. While lack of sufficient storage space will still allow the phone to notify you if there's an available system update, making sure that the phone is ready to download and install an update must be the first good first step in troubleshooting this problem. Most new system updates doesn't exceed 1GB so make sure that you have more than this space available all the time. As a general rule, we recommend that you leave 20% free space all the time to ensure that your device has more enough space to work with.
OTA (over-the-air) updates can only be downloaded in original carrier's network. Many users usually wonder why they can no longer install updates once they insert a different SIM card from another carrier. That's because carriers only release updates to phones running their provided software. Thus, a Galaxy S6 built for ATT can no longer install a system update when it's running on a T-Mobile network. If your phone was originally built for a different network, this may be the reason why it no longer receives OTA update notification.
Phone is rooted and/or running custom ROM. If you rooted the phone and you installed a special app that prevents an app that prevents the system from automatically asking for OTA update, this may be the cause for your problem. Some root software are configured to automatically block the system from downloading OTA updates as well.
If the phone is rooted and running custom software, the system must be configured to not install OTA updates as well. After all, it's assumed that users who root their phone and install custom software are advanced users who know how to update their apps and system outside Google Play Store and official Samsung software environment.
There's no available update for your phone model at this time. If you never rooted your phone and it does not run a custom software, there's a chance that there's just no available system update for your phone at this point. If took almost a year for our Galaxy S7 edge international version to receive the Nougat update from Samsung. It's not ideal but it's a fact that only carriers and Samsung can fix. If this phone is part of your wireless carrier subscription plan and you are still in the same original network, try to contact your carrier and inquire if there's any pending system update for your device.
There may be an unknown software issue preventing system updates. It's rare to have update issues caused by a software glitch but we can't rule it out in your case. If you've already tried all the steps above without any positive result, we suggest that you wipe the clean via factory reset to see any difference. Here's how:
Turn off your Samsung Galaxy S6 Edge.
Press and hold the Volume Up, Home and Power keys together.
When the device powers on and displays 'Power on logo', release all keys and the Android icon will appear on the screen.
Wait until the Android Recovery Screen appears after about 30 seconds.
Using the Volume Down key, highlight the option, 'wipe data/factory reset' and press the Power key to select it.
Press the Volume Down button again until the option 'Yes — delete all user data' is highlighted and then press the Power key to select it.
After the reset is complete, highlight 'Reboot system now' and hit the Power key to restart the phone.
Factory reset will erase everything on your phone. Make sure to create a backup of your files before you do it.
Problem #4: Galaxy S6 VLC video player won't work properly after installing an update
I was playing the videos on my Gallery just fine until AT&T decided to do a software update. Then, a video asked which setting to play it. Well, I must have chosen the wrong video player because now, there is an error that says "VLC encountered an error, please refresh media library." I have looked up HOW to refresh this library and I can't find the answer anywhere! Please help! I turned my phone on/off. And changed the default to ask first, and it doesn't ask. Just that same error. — Passion8hairdiva
Solution: Hi Passion8hairdiva. If the problem occurred right after you installed an update, consider wiping the cache partition first. This will ensure the old cache is deleted and a new one created. Kindly refer to the steps above on how to do it.
After wiping the cache partition, we also recommend that you clear the video app's cache and data to address possible app-specific bug. Refer to the steps above on how to do it.
Once you've cleared both the system cache and app cache and data, make sure that ALL apps are updated. If you install an app outside of the Play Store, make sure that it's compatible and up-to-date.
If the issue continues whenever you use the same application, make sure that you contact the developer to let them know of the problem. If enough users are reporting the same issue, that may prompt the developer to release a new update to fix the bug, if it's within their capability to fix it at all.
Problem #5: How to recover files from a Galaxy S6 with a broken screen
I have a C-Spire Samsung Galaxy S6 that I got wet. After drying out, it worked for a while but then the display went out. I have some pictures on it that I really need and like an idiot I didn't back them up anywhere. I tried connecting it to my computer (which is running Windows 7) to see if could get them but it doesn't seem to be able to find the device driver to be able to access my phone. Can this even be done and if so what am I doing wrong? Below it asks what operating system…I'm not sure but it was up to date as of October 2016 if that helps. — Emily-Kathryn
Solution: Hi Emily-Kathryn. As far as recovering your files at this point, there's no way to do that. You need to have a working screen to confirm that you allow another device to access the contents of the memory. As part of your phone security, a user must manually approve a PC connection to read the storage device, a process which can only be done when you receive a prompt on the screen about a USB connection.
If your phone shows some indications that it still powers on, a screen replacement may be an effective solution. Some signs that should tell you the phone is not totally dead includes:
LED light is lit
phone vibrates during restart
makes sound when receiving notifications and messages
recent apps, Home, and Back buttons at the bottom of the screen lights up
If you notice these items still occurring in your phone, there's a chance that water damage may have affected the screen assembly only. Replacing the damaged part should fix the issue for you. We don't recommend that you let Samsung do the replacement for you as they normally wipe a phone's memory first before doing repair. Try to visit a local service center and let them know that you don't want to let them touch the storage device.
Problem #6: Missing video files on Galaxy S6
Hi. In my Gallery I had about 1200 videos. When opening my Gallery and having a look yesterday, I noticed that they have all disappeared, except 16 videos. There is no way that I deleted the videos, as I would have been aware if I had deleted that many! I'm hoping it's a back up system thing when the phone reaches capacity? Maybe you can give me an answer as to why this happened and how I can retrieve the videos, if at all possible. I look forward to hearing from you Kind regards. — Rana
Solution: Hi Rana. The Samsung Galaxy S6 does not automatically delete videos from a storage device once it reaches a certain limit. The possible reasons why this situation happens include the following:
some video files may have been corrupted
the storage device where you stored the video files like the phone's internal memory or SD card may have malfunctioned
Digital stuff like files are not etched in stone and they can disappear at a glance. There are a lot of reasons why files become corrupted that's why it's always recommended to create a backup of irreplaceable digital stuff. We don't know the full history of your device including the current status of the storage device so we can't really say what went wrong. If you can't find the missing files by looking at the usual folders where there were previously located, there's a chance that they may have been deleted for some reason. It's possible that a portion of the storage device may have been corrupted or damaged causing some files to disappear. If you wish to try to recover files that may still be in the storage device but becomes unreadable, make sure to do the following:
Turn off the phone and do not use it (if the missing files were stored in the phone's internal memory). The main aim of this activity is to prevent the device from writing over the sectors where files were previously kept. Broken files are not immediately removed from a storage device but can remain in their original sectors until the system overwrites them. Making sure that the phone is turned off effectively stops reading and writing of the storage device, This may save some files that are not permanently deleted yet at this time.
Unmount the SD card, remove it from the phone, and try to see if you can let another device read it to see if the missing files are still there. If the video files were stored in an SD card, letting a computer scan it may detect them again to allow you to save them.
Use third party services to see if they can help you recover your files. Digital forensics is an expensive and tricky business so there's a fair chance that you may not be able to recover files at all. If you think it's worth spending hundreds of dollars trying to recovery those video files, you can try to find third party file recovery services in the web. File recovery tools are highly specialized are usually not available to the general public. Many file recovery companies build their own software so they are proprietary and may be expensive to purchase, it at all available. And don't forget the fact that shelling out a huge amount of money for such service may not yield anything at all. If you are desperate to recover your files, we don't think any amount of money should matter at all so go ahead and use such services. Try to use Google to find a reputable company that can give you a good file recovery service.
Problem #7: Galaxy S6 won't connect to wifi | Galaxy S6 GPS not working
I am having a couple of issues with my Samsung Galaxy S6. Firstly I can't connect to wifi networks that require a separate login page stage as when it goes to load in Google Chrome, I get error messages of "this site can't be reached" "ERR_CONNECTION_CLOSED," privacy warnings where I am not giving the option to proceed anyway, and so on. I have tried many solutions recommended to me and none have worked.
Secondly, my GPS recently stopped working altogether. I have wiped my cache history, updated Google maps, installed GPS Status and Toolbox (which also doesn't work), checked my GPS settings and so on. What else can I do?
I am currently travelling the world and am in Colombia at the moment so getting to a Samsung store or making any calls to try to sort the issue is incredibly difficult, and navigating new countries without GPS or the ability to connect to wifi networks is even more difficult! I would really appreciate your help. — Lindsay
Solution: Hi Lindsay. We have no idea what troubleshooting steps you've tried at this point so we recommend that you do a factory reset and observe if it will fix the problems. Make sure that you don't install anything right after a factory reset so you'll know if an app or update is causing the problems. Try to observe the phone for at least 24 hours without apps and updates after a factory reset to see the difference. If both issues continue to happen, there must be a hardware problem causing them.
On the other hand, if the phone works normally and the issues don't happen during the observation period, one of the apps or updates may be to blame. Make sure to screen what apps you install to prevent re-introducing the problems again.
---
Engage with us
If you are one of the users who encounters a problem with your device, let us know. We offer solutions for Android-related problems for free so if you have an issue with your Android device, simply fill in the short questionnaire in this link and we will try to publish our answers in the next posts. We cannot guarantee a quick response so if your issue is time sensitive, please find another way to resolve your problem. 
If you find this post helpful, please help us by spreading the word to your friends. TheDroidGuy has social network presence as well so you may want to interact with our community in our Facebook and Google+ pages.