One of the reasons why the #Samsung #Galaxy #Note4 is still popular more than two years after its initial entry into the market is because of the constant software updates that it has been receiving. The phone was first running on Android KitKat when it was released then this was followed by an update to Lollipop. Today, the phone is now running on the Marshmallow update. Getting these updates on the phone is quite easy as a notification about it will appear on the phone. Once the update is installed the phone is ready to be used. There are however instances when certain issues can occur when updating the phone software which we will be addressing today. In this latest installment of our troubleshooting series we will tackle the Galaxy Note 4 crashing after software update issue & other related problems.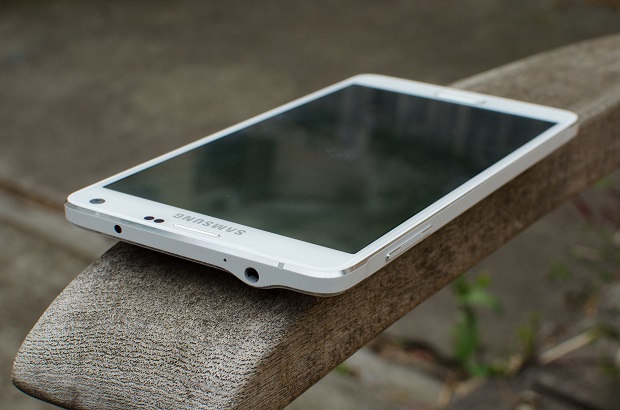 If you own a Samsung Galaxy Note 4  or any other Android device for that matter then feel free to contact us using this form. We will be more than happy to assist you with any concern that you may have with your device. This is a free service we are offering with no strings attached. We however ask that when you do contact us try to be as detailed as possible so that an accurate assessment can be made and the correct solution can be given.  
If you would like to browse the previous parts in this series then check out this link.  
You may also reach us at our Facebook and Google+ social media accounts.
Note 4 Crashing After Software Update
Problem: The phone did a system update a few weeks ago and the phone is crashing or returning to home screen more than usual since the update. Is there a way to revert the phone back to its previous status before the update? I called ATT and they just want me to buy a new phone. This phone was working well before the update. I have tried everything but a Factory reset.
Solution: Do you have a microSD card installed in your phone? If you have one then try removing it as this card could be causing the problem especially if it has corrupt sectors. If your phone does not have a microSD card installed or if the issue still occurs even after the removal of the card then it's very likely that this problem is caused by old software data that has not been completely removed during the update process. This old data causes a conflict with the new software version resulting in issues such as this. What you need to do in this case is to backup your phone data then do a factory reset.
While a factory reset will most likely fix this problem there are cases when it won't. If the issue still remains then you should consider flashing your phone with the previous stock firmware file. You can get this file from the Sammobile website where you will also find instructions on how to flash your phone.
Note 4 Stuck In Bootloop
Problem: My samsung note 4 edge is stuck in bootloop and won't start I have tried wiping the cache and also did a factory reset but still no progress Plus it shows me an error of "could not do normal boot downloading do not turn off target with the android guy
Solution: Since performing a factory reset doesn't fix the problem then there;s a possibility that the phone is bricked or has a corrupt software. You will need to flash an updated stock firmware file to this phone to fix the problem. Get the firmware file from the Sammobile website which should also have the instructions on how to flash your phone.
Should the above steps fail to fix the problem then I recommend bringing the phone to a service center and having it checked as this might already be a hardware related issue.
Note 4 Marshmallow Update Not Available
Problem: hi… update marshmallow is not available for my samsung galaxy note 4  is it available in the future… Model SM-N910F Model name Galaxy Note4 Country United Kingdom Version Android 5.0.1 Changelist 4596175 Build date Tue, 31 Mar 2015 09:31:16 +0000 Security Patch Level N/A Product code BTU PDA N910FXXU1BOC5 CSC N910FBTU1BOB2 thanks for helping me
Solution: Before your phone can get the official Marshmallow update there are several conditions that it must meet first.
The phone must not be rooted.

The phone must not be running on a custom software.

If you had this phone unlocked then it should be running on its original network to be able to access the update servers.
If your phone meets the conditions listed above but it is still not getting any updates then try doing a factory reset. Make sure to backup your phone data before doing the reset. Once the reset is complete check for the update again. If necessary try using Kies or Smart Switch to update your phone.
Should the update still remain unavailable then you should consider manually flashing your phone with its updated Marshmallow firmware file. You can get this firmware file from the Sammobile website which will also have the instructions on how to flash your phone.
Note 4 Interrupted Emergency Firmware Recovery Process
Problem: so I used smart switch to emergency recovery, but in middle of process the computer stop communicating with phone and download stopped. tried to turn on and didn't and tried to reconnect but no success. I think motherboard hardware crashed
Solution: Try removing the battery and microSD card ( if the phone has one installed) of your phone then press and hold the power button for at least a minute. This will discharge the phone circuit and clear out its RAM. Reinsert just the battery then turn on the phone. If the phone does not turn on then try to check if you are able to access the recovery mode. From here I suggest that you do a factory reset. Take note that the reset will erase your phone data. When doing this step make sure that the battery has sufficient charge. It's also best if you connect the phone to its charger when performing this troubleshooting step.
Should the above steps fail to fix the problem then this could be a hardware issue in which case you should try to get a new battery or bring the phone to a service center to have it checked. This could also be caused by a corruption in the phone software in which case you should consider flashing the phone with its updated stock firmware file.
Note 4 Keeps Resetting
Problem: My galaxy note 4 froze then restarted. Now it won't stay on long at all, maybe 30 seconds and keeps resetting itself. How can I fix it?
Related Problem: Hi my device has started not responding then freezes then reboots and takes ages to reboot. Overheats and battery drains quicker than usual.
Solution: Sometimes this problem is caused by a corrupted microSD card so if the phone has a card installed then try removing it.
Another possible factor that can cause this problem is a third party app you installed in your phone. To check if this is the case you have to start your phone in Safe Mode. If the problem does not occur in this mode then it could be caused by an app you downloaded. Find out what app this is and uninstall it. If the problem occurs even in Safe Mode then proceed with a factory reset. Ust make sure to backup your phone data before doing the reset.
Note 4 Downloads Apps On Its Own
Problem: camera and gallery both apps in phone and icons disappear totally three mobogenie apps appears from nowhere its runs faster than jet and also starts downloading apps without any permission looks phone and apps wants to run away from my hand without touch runs all automatically
Solution: It looks like your phone is infected with some form of malware. The best thing to do right now is to backup your phone data then do a factory reset.
Note 4 Unfortunately Facebook App Has Stopped
Problem: Whenever I open My facebook app It is coming as unfortunately Facebook has been stopped. How many times I uninstall and again install it is repeating the same
Solution: Here's what you need to do to fix this problem. Go to the application manager then clear the cache and data of the Facebook app. Once this is done uninstall the Facebook app. Reinstall a fresh version of the app from the Google Play Store.
Feel free to send us your questions, suggestions and problems you've encountered while using your Android phone. We support every Android device that is available in the market today. And don't worry, we won't charge you a single penny for your questions. Contact us using this form. We read every message we receive can't guarantee a quick response. If we were able to help you, please help us spread the word by sharing our posts with your friends.