One of the common errors that many players encounter when playing the new Call Of Duty Modern Warfare II is the error code DIVER. In this guide, we'll show you how it's fixed.
How to fix Call Of Duty Modern Warfare 2 error code DIVER?
If you're getting the error code diver in COD Modern Warfare 2 all the time or randomly, these are the solutions that you can try: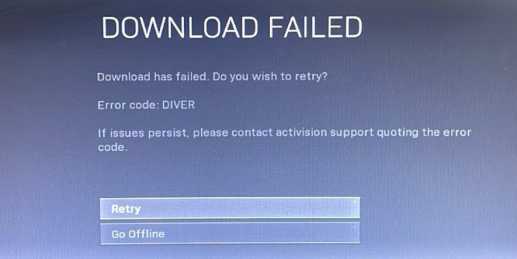 Fix #1: Restart your PC or console.
Restarting your computer, PlayStation, or Xbox can be a good first step in fixing DIVER error code in COD Modern Warfare II.
If you're playing on PC, a regular restart should do.
However, if you're playing on an Xbox or PlayStation, we recommend that you also clear the system cache by turning it off and unplugging the device from the power source for at least 20 seconds.
Fix #2: Install updates.
Keeping the game software up-to-date is simple yet effective in fixing coding glitches or bugs for new games. The simplest way to force the game to check for updates is by playing an online mode like the Multiplayer.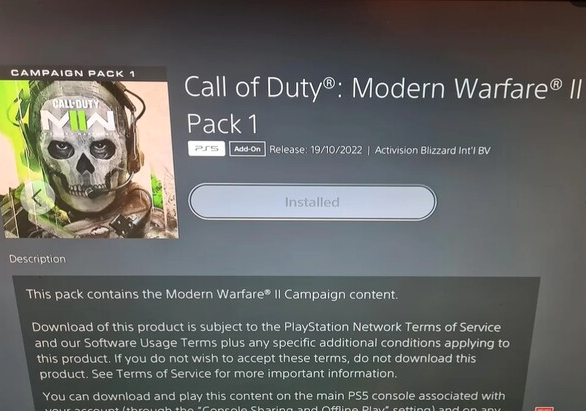 If you're mainly playing Call of Duty Modern Warfare 2 single player campaign, be sure to manually check for any updates from time to time.
Fix #3: Check the server status.
The Modern Warfare II DIVER error code can occur if there's an issue with the servers, or when your device is unable to communicate with the servers. Try checking the status of the game servers to see if there are any server maintenance or server issues.
To do that, you have 2 options. One is by going to the official Activision website, and the other is by checking Activision's Twitter account.
If there's an on-going server trouble at this time, this might be the cause of the MW2 error code DIVER. What you want to do is to wait until the servers go back to normal before playing.
Fix #4: Check for corrupted game files.
One known way to fix error code DIVER is by verifying the game files. If you're getting the MW2 error code DIVER on Steam, here's what you must do: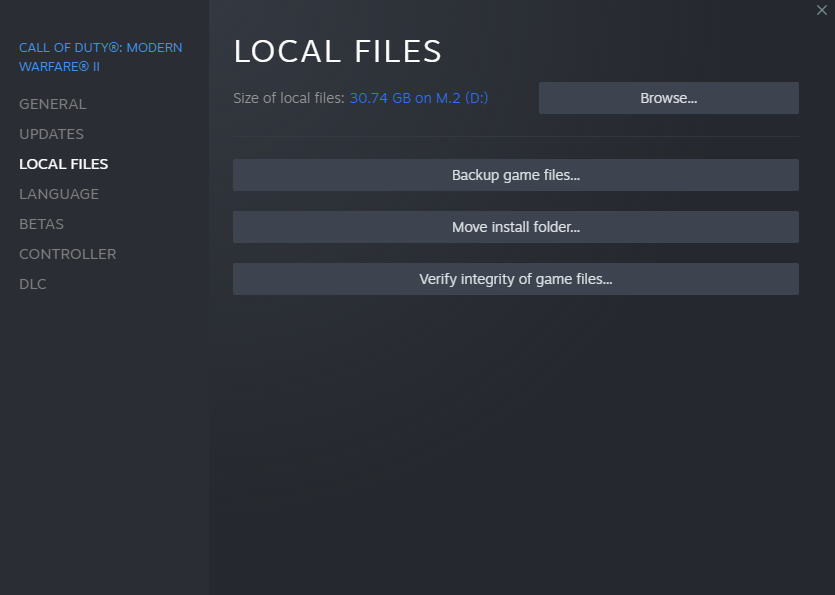 Go to your Games Library.
Right click on Call of Duty Modern Warfare 2.
Select Properties.
Go to Local Files tab.
Click on Verify Integrity of Game Files.
Restart Steam and launch Call of Duty Modern Warfare 2 again.
If you're getting the MW2 error code DIVER on Blizzard's Battle.net app, you can repair all the files with these steps:
Open the Battle.net app.
Find the Call of Duty Modern Warfare 2 icon and open the game.
Select Options.
Select Scan and Repair.
Click Start Scan.
If you bought the Modern Warfare 2 game from the Xbox app in Windows or Microsoft Store, here's what you need to do:
Open the Xbox app.
In the left panel, check the Installed games and click on the three dots beside Call of Duty Modern Warfare 2.
Click on Manage.
Go to the FILES tab.
At the bottom, click on the VERIFY AND REPAIR button.
Fix #5: Reboot your modem or router.
If the error code DIVER appears again after you've repaired the files, it's possible that the cause of the problem might be your internet connection, which in turn, may be impacted by a bug in your network devices.
To check, you can do a couple of troubleshooting steps. The first of such steps is rebooting your modem or router. Just like in restarting the console, you need to make sure that you turn off the device and unplug it from the power outlet for 20 seconds.
This should allow the device to clear its memory and hopefully gets rid of bugs.
Fix #6: Check your internet connection speed.
One of the main reasons for the MW2 error code DIVER is when a game download failed in a PC or console. Such a situation can happen because of poor or slow internet connection.
To check, try running a speed test on your device so you'll know the current status of your internet.
For some players, playing the online multiplayer of this game with slower than 5 Mbps runs the risk of a disconnection to the server. Make sure that your device has not lost connection to the server before playing again.
Having a stable connection is a must for online multiplayer games and in general, having a faster download and upload speeds usually translate to good experience.
Fix #7: Play on wired connection.
Another troubleshooting step that you can try is to play the game only on a wired connection. There might be a few different reasons why online games encounter connection errors but having an unstable wifi connection is one of them.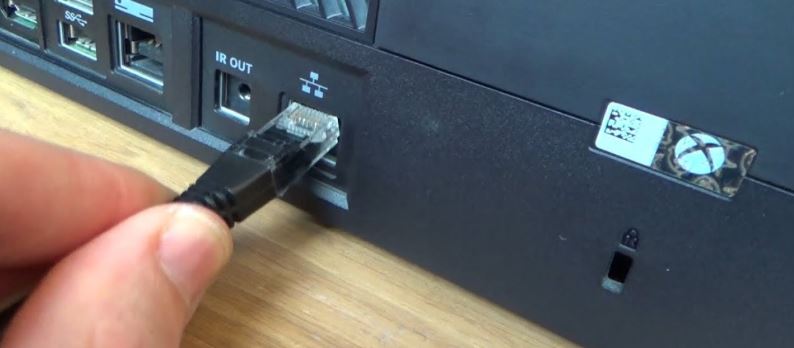 If it's impossible for you to connect your PC or console to the router by an Ethernet cable, then try to bring it closer to the router to improve the wifi signals.
Fix #8: Use a VPN.
For some players, playing the game with a Virtual Private Network or VPN fixes the error. If you have access to a premium or gaming VPN, we recommend that you try to see if this will help.
Bear in mind though that having a VPN does not guarantee a fix. Before paying for a premium VPN service, we suggest that you try its free version first to see if it works. You don't want to waste money on any VPN that might not help you at all.
Fix #9: Try another DNS.
Another noteworthy solution for this error is by using a different set Domain Name System or DNS. We suggest that you try the reliable free DNS of Google.
Fix #10: Reinstall the game.
If all the solutions in this guide has not helped at all, then consider deleting and reinstalling Call Of Duty Modern Warfare II. This will ensure that all the files needed by the system to run are replaced.
FAQs
What does Call Of Duty Modern Warfare 2 Error Code DIVER mean?

The Call Of Duty Modern Warfare 2 Error Code DIVER can mean that the game failed to download all the necessary files. While there's an option to retry the download, this often does not work and the problem requires additional troubleshooting. Check out the solutions above on how to deal with this error.

How do I fix the Call Of Duty Modern Warfare 2 Error Code DIVER?

Fixing the Call Of Duty Modern Warfare 2 Error Code DIVER is often easy although one must do a set of troubleshooting to identify the real cause. For some people, the main reason for the trouble can be their internet connection. Others may experience it because of server issues.
To fix this problem, you must ensure that both of these aspects are checked.