Since the new Call Of Duty Modern Warfare 2 (2022) game was released, there are many players who report about a persistent and annoying issue: the dev error 6036. For some, the issue appears to be caused by incomplete or corrupted Multiplayer map data but for others, this is not the case.
In this guide, we talk about the known solutions about this problem.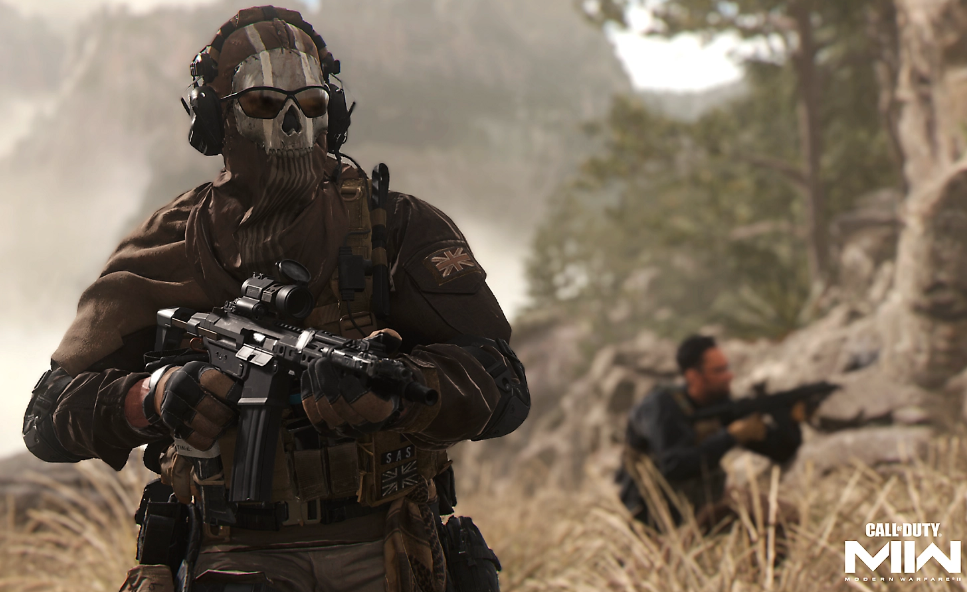 How To Fix Call Of Duty Modern Warfare 2 Dev Error 6036?
If you're getting the Dev Error 6036 when playing or when trying to load Call of Duty Modern Warfare 2, these are the solutions that you can do:
Fix #1: Restart your PC or console.
Some game errors develop out of nowhere due to a minor glitch in the system. Fortunately, in such cases, a simple restart of the system might work.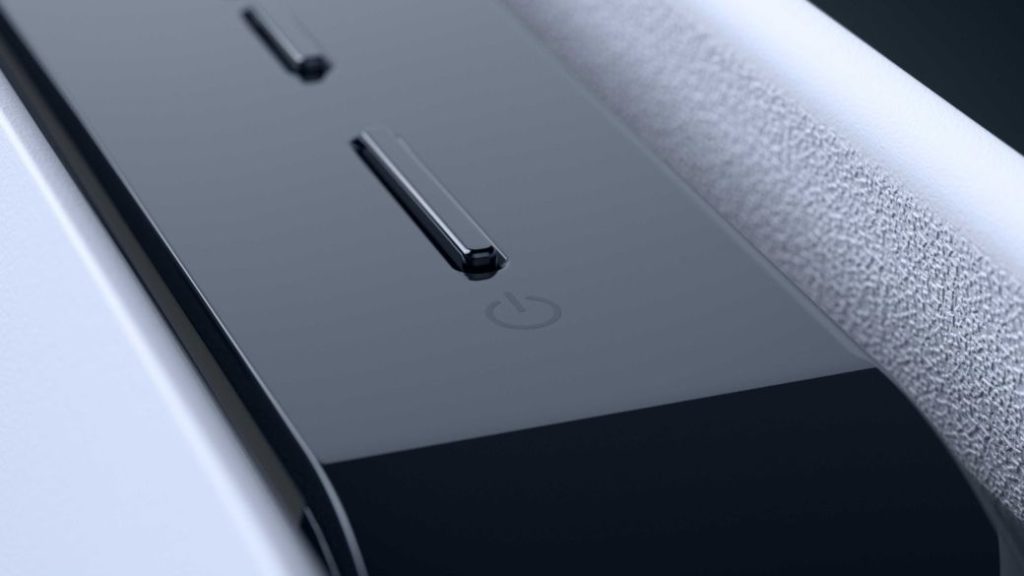 Make sure that you power cycle your computer or console whenever you encounter this error first.
If that won't do anything, proceed to the next solutions below.
If you're playing the game on your PC, a simple restart would do.
However, if you're playing on a console such as a PlayStation or Xbox, you need to clear the system cache by shutting down the device completely and unplugging it from the power source for 20 seconds.
Fix #2: Install updates.
Keeping the software environment of your PC or console up-to-date is not that difficult and is highly recommended. If restarting did not help, the next move that you want to do is to ensure that your Call Of Duty Modern Warfare 2 game is updated. You don't have to do that manually if you play online with your friends or strangers as the game client should automatically check for an updated version.
However, if you mainly play offline or the campaign mode only, be sure to check if there's a pending update for the game that you haven't yet installed.
Fix #3: Check the server status.
Dev error 6036 can sometimes be caused by an issue with the servers. Sometimes, Call Of Duty games go down because of server interruptions so be sure to check the status of the servers at this time.
You may find more information by visiting the official Activision website. This site should show you if there's any on-going issues with the servers for a particular platform.
You can check the Activision Support account on Twitter if you have any social media accounts.
The official Twitter Activision Support account provides real-time updates about the game as well as known issues that impact a significant number of players.
Fix #4: Check for corrupted game files.
Another way to fix Dev Error 6036 error message is to repair the game files. Sometimes, corrupted or missing files will prevent the game from loading and working normally, especially when you're trying to play online.
If you got the game from Steam, here are the steps that you can do:
Open Steam.
Go to your Steam library and right click on Call of Duty Modern Warfare 2.
Select Properties.
Go to Local Files tab.
Click on Verify Integrity of Game Files.
Restart Steam and launch Call of Duty Modern Warfare 2 again.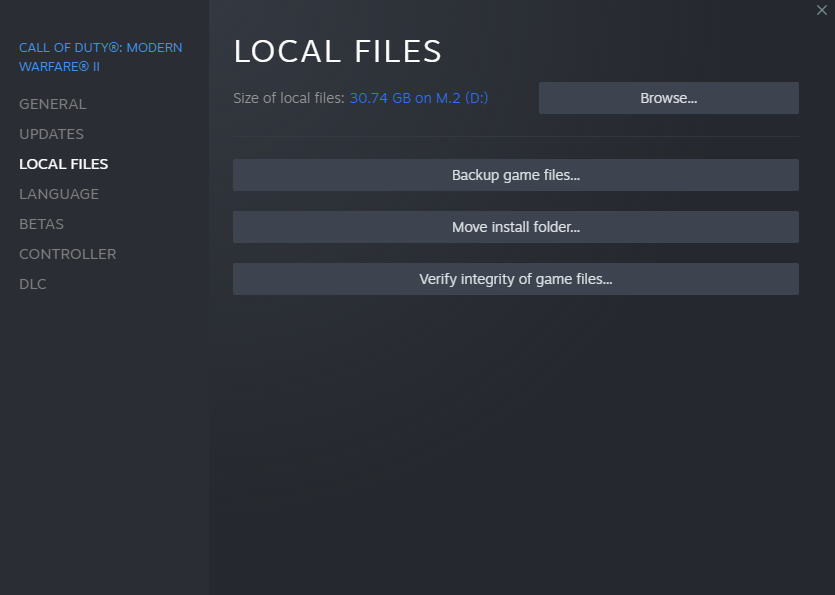 If you're playing the game via Battle.net, here's how to repair the game's files:
Open the Battle.net app.
Find the Call of Duty Modern Warfare 2 icon and open the game.
Select Options.
Select Scan and Repair.
Click Start Scan.
Troubleshooting corrupted COD Modern Warfare 2 game files on PlayStation
For those getting the Dev Error 6036 on their PlayStation, there are a couple of things that you can do as far as fixing possible game files issue. One is by updating the game, which is pretty straightforward.
The other way to get rid of possible bugs due to corrupted or missing game files is to rebuild the database.
If nothing happens after you've rebuilt the database, then you must delete and reinstall the game. This will ensure that you have a fresh set of game files before you start playing again.
In order to rebuild the database on your PS4 or PS5, you must first boot the device to Safe Mode. Then, once you're in Safe Mode, you need to select the Rebuild Database option from the list.
Here are the steps on how to rebuild the database on the PS4 and PS5:
Turn off the console.
Once the console has powered down, press and hold the Power button in front.Make sure to hold the Power button for about 7 seconds until you hear two beeps–the first beep should occur after you press the button and second after 7 seconds.
After the second beep, release the Power button.
Connect your controller to the console via the USB cable. Then press the PS button on the controller, and you will enter Safe Mode.
Select Option 5 [Rebuild Database].
Select OK to confirm.
Troubleshooting corrupted COD Modern Warfare 2 game files on Xbox
If you're an Xbox gamer, there are a few workarounds that you can do to troubleshoot possible corrupted files in this game. The first one is to delete the possible corrupted saved file. This is usually applicable Call Of Duty Modern Warfare 2 campaign that won't load or keep crashing. Here's how:
Press the Xbox button.
At the Home tab open My games & apps.
Select See all.
Highlight the game title then press the Menu button on the controller.
Select Manage game and add-ons.
Select Saved data.
Select Delete all.
After deleting the saved file, restart your Xbox and check if Dev Error 6036.
The other thing that you can do is to clear the Persistent Storage. There's a slightly different way to do this for both the Xbox One and Xbox Series X|S.
On Xbox One:
Press the Xbox One button on your controller
Select Settings.
Go to Devices & connections and select Blu-ray.
Select Persistent Storage.
Select Clear Persistent Storage.
On Xbox Series X|S:
Press the Xbox button on your controller.
Go to the right and select Profile & System.
Select Settings.
Select Devices & Connections.
Select Blu-Ray.
Select Persistent Storage.
Select Clear Persistent Storage.
Once you've cleared the system cache or persistent storage, make sure to restart your Xbox console before launching the game again.
Fix #5: Troubleshoot your internet.
If you seem to be getting the dev error 6036 only when playing the multiplayer or online mode of COD Modern Warfare 2, the problem might be caused by an error in your networking device. To fix the issue, try restarting your modem or router and see if that will work.
Manually check your internet speed.
You also want to ensure that your internet connection is fast enough to play the game. If your download and upload speed goes below 5Mbps on average, having a slow internet might be the cause of the problem. Try disconnecting other devices from your router and see if that will improve the situation.
Use a wired connection.
Another important consideration here is to try to see if the dev error will go away when you use a wired connection instead of wireless. If your console or PC is far from the router and this causes the wifi signal to drop, relocating closer to the router might solve the issue for you.
Fix #6: Turn off the Cache Spot and Cache Sun Shadows.
Some COD Modern Warfare 2 players were able to fix dev error 6036 by tweaking certain graphics settings, particularly the Cache Spot and Cache Sun Shadows.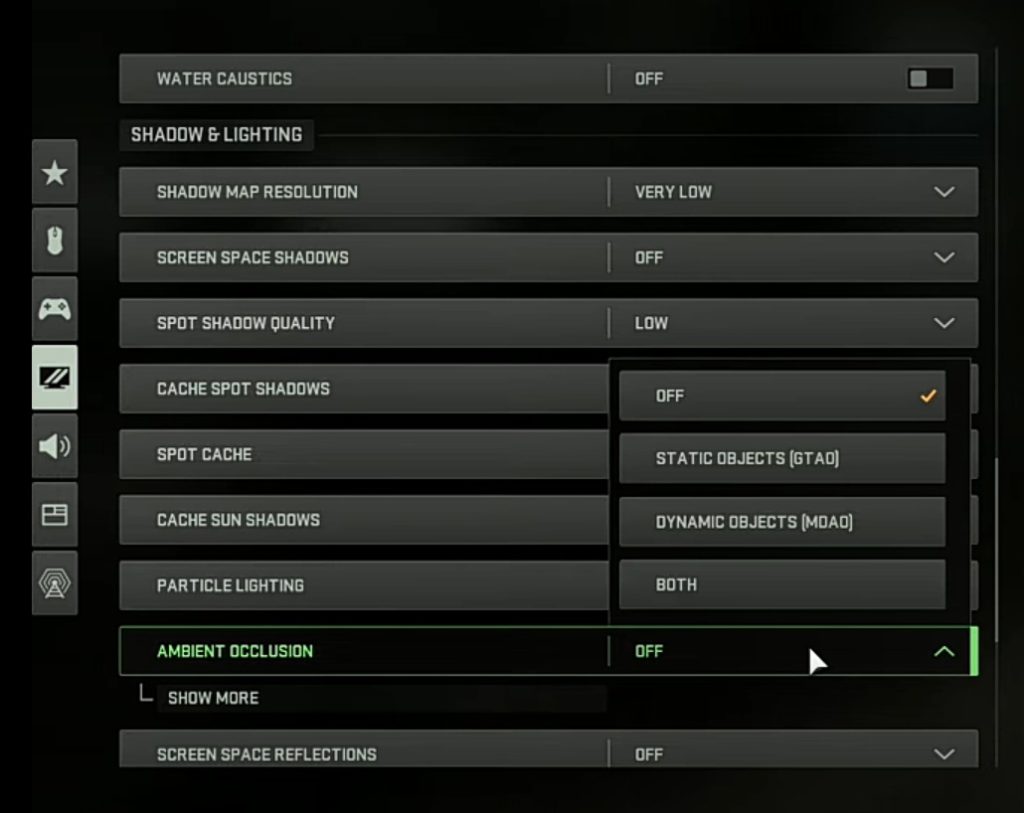 If you have no idea how this is done, follow these steps:
Run Call Of Duty Modern Warfare 2.
Open the Settings menu.
Select Graphics.
Go to Quality.
Go to Cache Spot and disable it.
Scroll down to Cache Sun Shadows and disable it.
Fix #7: Install the latest GPU drivers.
For PC players, having the most recent graphics drivers is one way of keeping bugs and glitches in new games. If you haven't checked for GPU drivers lately, now is the time to do so.
I highly recommend that you use your hardware manufacture's app such as the NVIDIA GeForce Experience or AMD Radeon Settings for this task as it's the simplest way to get the latest version of GPU drivers.
Alternatively, you can visit the AMD or NVIDIA website and download the drivers from there.
Fix #8: Reinstall the game.
The most drastic solution that you can try in this game is to delete and reinstall it. You need to do this less than ideal workaround only if none of the fixes in this guide has helped.
FAQs
What does Call Of Duty Modern Warfare 2 Dev Error 6036 mean?

The Call Of Duty Modern Warfare 2 Dev Error 6036 is usually an indicator of a bad game files although other factors have been seen to cause it as well. Not having the latest update or running the game with outdated drivers have been fingered to also lead to the problem.

How do I fix the Call Of Duty Modern Warfare 2 Dev Error 6036?

Fixing the dev error 6036 on COD Modern Warfare 2 revolves around making sure that you have the latest available version of the game. That entails checking for corrupted saved game files, updating your graphics drivers, checking the servers and ensuring that your internet connection is working.