A significant number of players are reporting of crashes when playing the new Mass Effect game. If you are getting the CE-34878-0 error when playing the Mass Effect Legendary Edition on your PS4, follow the troubleshooting steps and solutions in this guide.
How to fix Mass Effect Legendary Edition CE-34878-0 error?
The CE-34878-0 error is one of the most common PS4 errors for years now. It can occur anytime due to many factors and it's definitely not game-specific. If you're getting this error now when you play Mass Effect Legendary Edition on your PS4, learn what troubleshooting steps and solutions that you can do to fix it below.
Solution #1: Close and relaunch Mass Effect Legendary Edition.
A simple restart can sometimes fix randomly triggered bugs. If your game has crashed with the CE-34878-0 error before, be sure to close and launch it again to see if the bug returns.
Solution #2: Refresh the PS4 system cache.
The PS4 uses a set of temporary files called system cache to load apps and games quickly. Sometimes, the system cache may become corrupted to cause problems such as random crashes, lag, or freezes. Fortunately, refreshing the system cache is easy. Simply turn off your PS4 and unplug it from the power source for 30 seconds before turning it back on.
Your PlayStation 4 will rebuild the system cache over time so a periodic clearing of this cache is okay.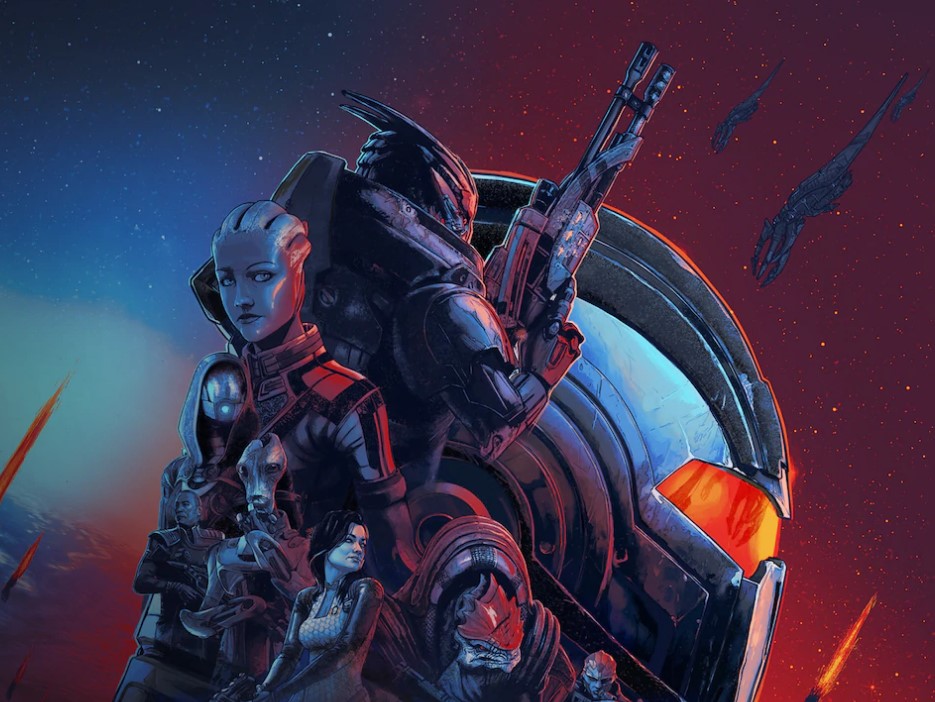 Solution #3: Update the game.
New games require updates to fix known bugs. Make sure that you check for updates for Mass Effect Legendary Edition if the CE-34878-0 error returns after you've cleared the system cache.
The PS4 should automatically check for updates for you as long as it's online. However, you can also manually check for updates anytime.
Also read: How To Do An Offline Update On Your PS4 | USB Manual Update
Alternatively, you can also try to check the notifications to see if you can get the console going with the update. Here's how:
Go to the PlayStation Home screen.
Select the Notifications icon (circle with an "i").
Press the OPTIONS button on your controller.
In the menu, select Delete.
Choose Select All.
Select Delete.
Once you've deleted all the notifications, try to manually install the update again.
There are also some cases when a game update is stuck and can't proceed. In this case, you need to manually delete and redownload the update. Again, go into Notifications, select Downloads, highlight the update you want to delete, press Enter (red circle button), then select Cancel and delete.
Solution #4: Turn off Face Recognition.
The PS4 Face Recognition feature is known to cause crashes or CE-34878-0 error. The issue has been going on for years now so if you are using it with your PS camera, we suggest that you turn it off as a troubleshooting step.
If the CE-34878-0 error disappears and your Mass Effect Legendary Edition works normally afterwards, consider unplugging the camera and disabling Face Recognition. Make sure to also keep your PS4 firmware updated.
Solution #5: Delete and reinstall the game.
Some players fix Mass Effect Legendary Edition crashes after deleting and reinstalling the game. If your own game still continue to crash at this point, you can try to reinstall it to see if it works.
Follow these steps to delete a game:
Go to the Library From the Home Screen.
Find and select the icon of Mass Effect Legendary Edition.
Click the Options button on your controller.
Scroll down and select Delete.
Select OK to save the changes.
Restart your PS4 and install the game from the PS Store.
Solution #6: Rebuild the PS4 database.
If you have multiple other games crashing and performing poorly on your PS4, it's possible that there may be an issue with the console's database. To fix the problem, try to see if rebooting your device to Safe Mode and rebuilding the database from there helps.
You can follow this article on how to rebuild your console database.
Solution #7: Revert the software to defaults.
The last thing that you can try in this situation is to wipe your PS4 and return its software to its factory defaults. This may fix the crashes on your PS4 if the cause of the problem lies deep within the software.
In order to factory reset your PS4, you need to boot the console to Safe Mode and select Option 6 [Initialize PS4].
OTHER INTERESTING ARTICLES:
Visit our TheDroidGuy Youtube Channel for more troubleshooting videos and tutorials.