GTA 5 remains to be one of the top most played games even after its release in 2013. Millions of people find the game as entertaining as ever. But just like any other games, some players of GTA 5 on Steam are experiencing crashing issues over the years. If you have the same problem and you have no idea how to fix the crashes, this guide should be able to help.
How to fix GTA 5 crashing issue on Steam?
If your GTA 5 game keeps crashing, or if it's not loading at all, these are the fixes that you can try.
Solution #1: Check for game updates.
Before you move on to advanced troubleshooting steps, you need to ensure that your GTA 5 game client is running the latest updated version. By default, Steam should automatically update your games for you but if don't allow Steam to do that, you want to manually update GTA 5 right now.
To update any Steam game, just follow these steps:
Open Steam.
Open your games Library.
Select GTA 5 and click on UPDATE button.
If your GTA 5 is already updated, the Update button will not be shown and you'll have the PLAY option instead.
Solution #2: Verify if your PC supports the game.
If your GTA 5 game client is already updated, the next thing that you can do is to make sure that your PC can run it. If the game was installed on your machine but does not launch at all, it may because your PC can't handle it. The game a decent hardware in order to play. If your PC is not primarily designed for gaming, take a look at the system requirements below.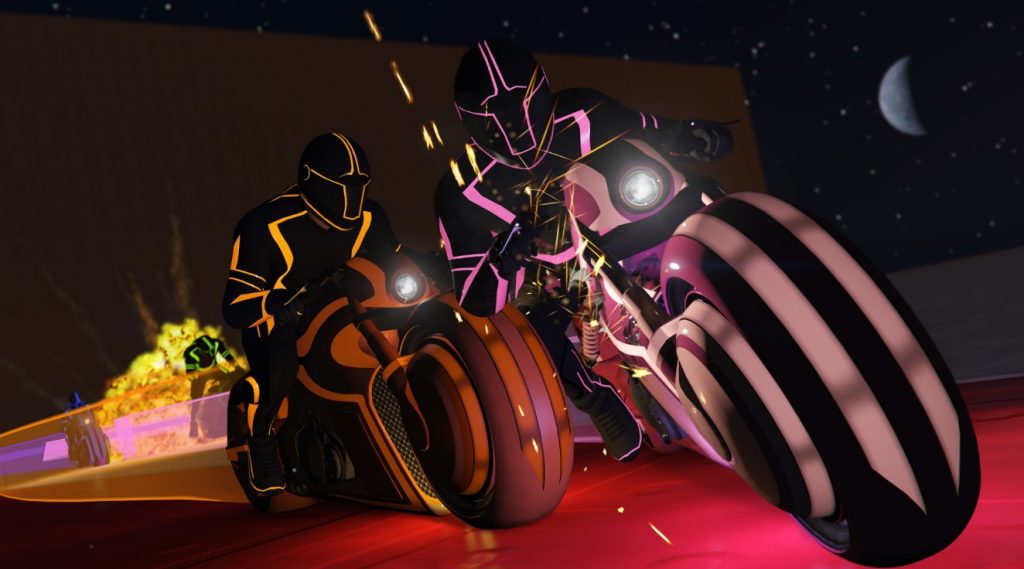 Minimum system requirements for GTA 5
OS: Windows 10 64 Bit, Windows 8.1 64 Bit, Windows 8 64 Bit, Windows 7 64 Bit Service Pack 1
CPU: Intel Core 2 Quad CPU Q6600 @ 2.40GHz (4 CPUs) / AMD Phenom 9850 Quad-Core Processor (4 CPUs) @ 2.5GHz
RAM: 4 GB
GPU: NVIDIA 9800 GT 1GB / AMD HD 4870 1GB (DX 10, 10.1, 11)
Recommended system requirements for GTA 5
OS: Windows 10 64 Bit, Windows 8.1 64 Bit, Windows 8 64 Bit, Windows 7 64 Bit Service Pack 1
CPU: Intel Core i5 3470 @ 3.2GHz (4 CPUs) / AMD X8 FX-8350 @ 4GHz (8 CPUs)
RAM: 8 GB
GPU: NVIDIA GTX 660 2GB / AMD HD 7870 2GB
Solution #3: Install the latest graphics drivers.
If your PC meets the minimum or recommended system requirements but the game continues to crash, another factor that you should look into is the drivers. Every hardware component in your computer needs a good set of drivers in order to do their job. This is particularly important for the graphics card or GPU when you're playing.
If the GPU drivers are outdated or corrupted, the Windows OS may not be able to run the game properly, which may manifest in crashing issues.
Be sure to check if your GPU drivers are running their latest version by using any of the links below.
Solution #4: Repair the GTA game files.
Game files may sometimes become corrupted after a failed update, or when there's malware in the system. At other times, users may sometimes move files and folders around either intentionally or unintentionally.
If GTA 5 keeps crashing and you have no idea how to fix it, make sure that you repair or update its files using the Verify tool on Steam. Here's how it's done:
Launch the Steam app.
Go to the Library.
Look for the Mass Effect Legendary Edition and right click the icon.
Then select Properties from the drop down options.
Choose the Local Files tab.
Select Verify Integrity of Game Files to begin the repair process.
Run Mass Effect Legendary Edition again to check if the issue has been eliminated.
Solution #5: Check for overheating.
Some users may experience crashes when they play a game because of their CPU overheating. This can occur if the processor is damaged, there's poor ventilation, if the CPU is overloaded. By design, a CPU will shut down on its own if it detects that the internal temperature has gone beyond its operating level. This mechanism is meant to prevent damage to the system.
If you suspect that your CPU keeps on overheating, try to check if it's getting enough ventilation by making sure that the fans are working.
Allowing the CPU to cool off for a couple hours may fix random CPU overheating. If you've been playing for a long time already, make sure to let your machine rest for hours before using it again.
Solution #6: Check for third party app interference.
Disabling some background apps or programs while gaming may sometimes fix crashing issues. Try to close your web browsers, security software, or any other program that's running to see if that will fix the crashing issue of GTA 5 on Steam.
Solution #7: Tweak your graphics settings.
If you're running GTA 5 on highest graphics settings, this can be the reason why the game performs poorly, or even crashes. Try to go into the graphics settings of the game and see if the crashes disappear when you use lower graphics.
Solution #8: Reinstall the GTA 5.
If none of the solutions above has helped, consider deleting and reinstalling GTA 5. This may help fix the crashes if the main reason for them is a deeper bug within the software.
OTHER INTERESTING ARTICLES:
Visit our TheDroidGuy Youtube Channel for more troubleshooting videos and tutorials.