Without power, your Samsung Galaxy S5 will become an expensive paperweight on your table. We received a lot of emails from S5 owners seeking assistance because their device won't turn on or won't respond when they press the Power key. The thing about this issue is that there is no easy way to determine what caused it, so there's no ultimate solution. That is the reason why we decided to put up this post to help you troubleshoot if your Galaxy S5 refuses to turn on.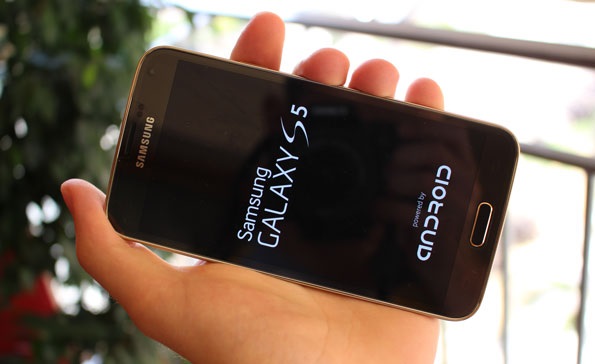 Based on reports ad emails we received, if it's not a battery problem, it is more likely to be a hardware issue. This troubleshooting guide will begin with determining if the battery still functions the way it should and then it will progress to more complicated procedures. But the real focus here is how to bring the phone back to life.
Read on to find out the ways to fix issues related to this, after you tried all procedures and the you still have issues, feel free to contact us at [email protected] and we will help you fix them. However, we need you to provide us all necessary details so that can give you more accurate solutions and troubleshooting guides. You may also post your concerns on our Facebook and Google+ pages. For any other issues, please visit our Galaxy S5 Troubleshooting page as we listed all problems we addressed since its release last year.
Step 1: Attempt to charge your Galaxy S5
At this stage, let's assume that the battery is drained and there's no power left to power up the phone. So, plug it in and leave the phone to charge for, at least, 10 minutes. While waiting for the time to elapse, make sure the phone displays the usual charging icon or check the LED indicator to see if it's lit. If the phone isn't showing signs that it's charging, just leave it plugged for a few minutes. There are times when the battery is totally depleted and it will take several minutes to light up components inside.
Assuming the phone is showing signs that it's charging, try to hit the Power key to see if it would turn on. If it didn't, proceed to the next step; do the same thing if the phone didn't show charging signs.
Step 2: Pull the battery out of your Galaxy S5
There are times when the hardware glitches and you need to refresh it. Removing the battery for a few seconds will drain electricity stored in the capacitors.
While many think this procedure is absurd, it has actually been proven so many times to work. So, I suggest you follow the steps below to further troubleshoot your problem. After all, what is there to lose, right?
Remove the back panel of the phone.
Pull the battery out.
While the battery is out, press and hold the Power key for a minute. That should be enough to drain stored electricity in some components.
Place the battery back in.
Attempt to turn the phone on.
If the first two procedures failed to bring the phone back to life, it's time dig deeper into the problem. At least, we now know that basic troubleshooting procedures won't work.
Step 3: Try to boot your Galaxy S5 in Safe Mode
As I said earlier, the main purpose of this troubleshooting guide is to find out if the phone is still capable of turning on. Booting the phone in safe mode will temporarily disable all third-party apps and this procedure will rule out the possibility that it may be just an app that's preventing the phone from powering on.
Here's how you boot Galaxy S5 in safe mode:
Turn the device off.
Press and hold the Power key.
When 'Samsung Galaxy S5' appears on the screen, release the Power key.
Immediately after releasing the Power key, press and hold the Volume down key.
Continue to hold the Volume down key until the device finishes restarting.
Safe mode will display in the bottom left corner of the screen.
Release the Volume down key when you see Safe Mode.
Step 4: Attempt to boot your Galaxy S5 in Recovery Mode
The Android System Recovery or popularly known as Recovery Mode is the barebone of the Android system. If your phone is still capable of powering itself up, it should be able to boot in this mode considering the Android GUI will not be loaded during boot up. In case you can reach this stage, there is a great chance you can bring the phone back to life.
Here's how you boot your Galaxy S5 in Recovery Mode:
Turn off the device.
Press and hold the following three buttons at the same time: Volume Up key, Home key, and Power key.
When the phone vibrates, release the Power key but continue to press and hold the Volume Up key and the Home key.
When the Android System Recovery screen appears, release the Volume Up and Home keys.
If the phone can boot successfully, proceed with wiping the cache partition or even master reset.
Final Step: Have your Galaxy S5 checked by a technician
Actually, there's one step I didn't included here and that's to try a different battery because there's no guarantee that it's a battery issue. You may end up wasting money buying a new one (especially if there's no one you can borrow from) and still won't work.
If you're under contract, you may want to call your provider to see if they can offer you some help. More often, your provider's technicians will not charge you for consultation so if it was the battery that has a problem, it could easily be determined as they could try to put on a different one without you paying for it.
I hope this troubleshooting guide can somehow help you. Thanks for reading!
Having problems with your phone that won't turn on?
We can help you troubleshoot. We already published troubleshooting guides for the following devices:
Connect with us
We are always open to your problems, questions and suggestions, so feel free to send them at [email protected] We support every Android device available and we are serious in what we do. This is a free service we offer and we won't charge you a penny for it. But please note that we receive hundreds of emails everyday and it's impossible for us to respond to every single one of them. But rest assured we read every message we receive. For those whom we've helped, please spread the word by sharing our posts to your friends or by simply liking our Facebook and Google+ page or follow us on Twitter.