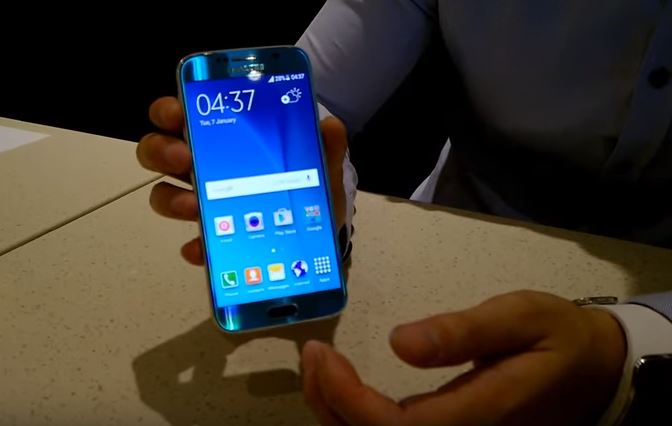 Conflicts with apps is one of the most common problems smartphone users face nowadays. In this post, we show to you some samples of #GalaxyS6 app problems shared by some members of our community.
If you are looking for solutions to your own #Android issue, you can contact us by using the link provided at the bottom of this page.
---
Problem #1: Galaxy S6 volume problem when playing music
After doing all sorts of things to test the volume problem with music players (volume initially works on all three, but if I skip a song in Spotify or Google Music the volume drops.)
However Soundcloud works perfectly with the volume app. I can skip songs, pause, and the volume remains boosted.
To restore the boost effect to the other two apps, here are the steps I need to take without rebooting the phone:
I go into Application Manager in my Samsung Galaxy S6 Edge and force stop Volume Boost App.
Then I go to Bluetooth and disconnect from the speaker..
Next step is to start the song again, since when you disconnect the Bluetooth, the song stops. Now it's playing out of my phone's speakers.
Then I reconnect to the Bluetooth Speaker. At this point it comes out at low levels.
Restart the volume booster again, and it works again. In the beginning I was restarting the phone and clearing the cache, but I don't seem to need to do all those extra steps. What I've outlined here is the basics (as far as I can figure out) of how to get the volume booster to amp the sound.
There is something going on the apps that Soundcloud works, but Spotify and GM don't… also something to do with Bluetooth as well, because if I don't disconnect and then reconnect this method doesn't work.
Any thoughts? — Michael
Solution: Hi Michael. The basic software troubleshooting for apps may be applicable in your case so we recommend that you do the rest first to see if it will make a difference. Start with wiping the phone's system cache. Here's how:
Turn off the device.
Press and hold the following three buttons at the same time: Volume Up key, Home key, and Power key.
When the phone vibrates, release the Power key but continue to press and hold the Volume Up key and the Home key.
When the Android System Recovery screen appears, release the Volume Up and Home keys.
Press the Volume Down key to highlight 'wipe cache partition.'
Press the Power key to select.
When the wipe cache partition is complete, 'Reboot system now' is highlighted.
Press the Power key to restart the device.
You can also try to factory reset the phone to see if there's a firmware-level issue. If the problem happened after doing a system update, factory reset may be of help. Just follow these steps:
Turn off your Samsung Galaxy S6 Edge.
Press and hold the Volume Up, Home and Power keys together.
When the device powers on and displays 'Power on logo', release all keys and the Android icon will appear on the screen.
Wait until the Android Recovery Screen appears after about 30 seconds.
Using the Volume Down key, highlight the option, 'wipe data/factory reset' and press the Power key to select it.
Press the Vol Down button again until the option 'Yes — delete all user data' is highlighted and then press the Power key to select it.
After the reset is complete, highlight 'Reboot system now' and hit the Power key to restart the phone.
Should the issue continue after doing these two procedures, there may be nothing that you can do on your end. The real cause may be due to incompatibility or poor coding, which only the developer can fix. Make sure to contact the app maker to let them know about the problem.
Problem #2: Galaxy S6 won't send emails
Hello. I have a Samsung Galaxy Tab S2 and Samsung Galaxy S6. I have the same problems with both of them
1) inability to connect to the internet when using my mobile data. I can see the H+ sign at the top but when I open a page (e.g. Facebook or Google) most of the time nothing happens and on few occasions I get the unable to load data page.
2) I have setup all my emails (Yahoo, Google, 1and1) using the email app. The setup was done both by manual and automatic. In both cases, I can receive emails but when I send it never gets delivered. So I have resulted to using the Yahoo app and added my Gmail accounts to it. But I am unable to add my 1and1 email.
Please can you look into this?
Thanks in advance. Cheers. — Joy
Solution: Hi Joy. The first issue may be due to the app (browser) you're using. Make sure to delete the app's cache and data first to see the difference. To do that, just follow these steps:
Go to Settings.
Proceed to Applications.
Select Manage Applications.
Tap the All tab.
Look for the name of the app or browser and tap it.
From there, you will see the Clear Cache and Clear Data buttons.
You can also try to wipe the cache partition of the phone to fix the issue (steps provided above). If the issue remains though, make sure to call your wireless carrier so they can check if it's network-related.
To fix the second issue (assuming there are no connection problems in your network), you must first ensure that the accounts are configured correctly. For Yahoo, please follow the instructions in this link. A Google account is relatively easy to setup but for reference, you may find these instructions helpful.
We are not sure how a 1and1 email is setup but this link may also be of help.
If you are 100% certain that all email settings are correct but the issue continues, call your wireless carrier for assistance.
Problem #3: Galaxy S6 returns to the home screen when opening an app
Hello. I have been having an issue with Galaxy S6 for about a month and was hoping you could help. When using my phone (could have ANY app open or just on the home screen) and the phone blinks in and out of apps and after a couple of seconds returns to the home screen.
I have downloaded reputable malware apps, deleted games that my 9 year old son had on my phone, taken the battery out, had it on safe mode, taken it the Sprint store for the them to do a soft reboot and NOTHING!
I am at a loss for what the issue is. I have called Samsung and since I have only had the phone for 8 months I can send it to them to repair but will be without a phone for up to 7-10 days.
Please let me know your thoughts.
Thank you. — Lhorton
Solution: Hi Lhorton. We haven't heard of this issue yet on a Galaxy S6 so it may be isolated to your device. Consider doing a factory reset and observe how the phone behaves for 24 hours without installing any third party apps. This will help you narrow down the causes. Sometimes, booting in safe mode does not work as some apps or malware are designed to ignore it. Performing a factory reset and temporarily foregoing apps re-installation is a good way to compare how a refreshed firmware works compared to one that already interacts with third party applications. While doing this won't necessarily fix the issue, it will give you an idea whether or not a third party application is to blame. If nothing works, we say you go ahead with a phone replacement.
Problem #4: Galaxy S6 Go SMS Pro issue
This Go SMS Pro app  which did work fine for two days, enough time for me to get comfortable, change backgrounds, notifications sounds per contact, but before the picture issues, It started to keep giving me a pop up about selecting this app as the default. Then the Samsung system messaging would give me the same message.. please press ok to select this as the default.  After that & hours, my text messages started to request for download tap..  after that I could not attach a photo to a text. so Incoming or Outbound photos were stopped with error messages..  I contacted Sprint twice they did all the profile steps,, will eventually head to the sprint store.,, but giving you guys/ gals a try.  thanks. — Juan
Solution: Hi Juan. Your first task here is to delete the cache and data (steps provided above) of the apps involved. If nothing changes, try to boot in safe mode. If one of your third party apps is causing this trouble, the issue should not be present when you boot your S6 in safe mode. Here's how:
Press and hold the Volume Down and Power keys for 20 to 30 seconds.
Once you see the Samsung logo, release the Power key immediately but continue pressing the Volume Down key.
Your phone should continue booting up and you will be prompted to unlock your phone as usual.
You will know if the phone successfully booted in safe mode if the text "Safe mode" is displayed at the lower-left corner of the screen.
Because there's no way for us to know what's going on under the hood, a factory reset is the next best thing to do as well. Make sure to create a copy of your personal data before proceeding.
Problem #5: How to set up default app in Galaxy S6
Everyday sometimes several times a day I'll try to do Google Voice to Text and the pop up menu comes up and I go to talk and nothing comes out — no letters on the screen. I noticed at the left hand side of my mini board of the very top level icons it's got a like on a keyboard. so I pulled on my menu and I see where it says select keyboard automatic Google Voice. Then I see a window with select your keyboard and has Google Voice is a hand. They have the selection is Samsung keyboard and I have to do this you are from 1 to 10 times a day.
After I make a selection sometimes the voice text works again sometimes it don't and I just bypass it . sometimes he will go back to normal and voice to text will work and sometimes it wont work. Please tell me how to solve this problem so I don't have to make 5 to 10 selections a day as far as using voice Google Voice or Samsung  keyboard. — Tomy
Solution: Hi Tomy. If you don't want to be bothered by your phone constantly asking what app to use for, say, text function, make sure to set up one of options as default by selecting "Always" and not "Just Once". Once you have a particular app set as default, your phone will remember that selection and will no longer prompt you to select the next time you do the same function.
Now, you must keep in mind that there are some apps that will reset your app default options. If you have apps like Battery Doctor, Clean Master, etc, your default selections will be regularly deleted from the system as these apps delete system cache in a regular basis to supposedly improve phone performance. Make sure that you uninstall these type of apps or any other app that deletes the phone cache.
---
Engage with us
If you are one of the users who encounters a problem with your device, let us know. We offer solutions for Android-related problems for free so if you have an issue with your Android device, simply fill in the short questionnaire in this link and we will try to publish our answers in the next posts. We cannot guarantee a quick response so if your issue is time sensitive, please find another way to resolve your problem. 
When describing your issue, please be as detailed as possible so we can easily pinpoint a relevant solution. If you can, kindly include the exact error messages you are getting to give us an idea where to start. If you have already tried some troubleshooting steps before emailing us, make sure to mention them so we can skip them in our answers.
If you find this post helpful, please help us by spreading the word to your friends. TheDroidGuy has social network presence as well so you may want to interact with our community in our Facebook and Google+ pages.