Power- and charging-related problems are two of the most common, if not the top, issues a lot of #GalaxyS6 users encounter. That's not to say this device is inherently defective though. We say it's becoming rampant since a lot of Galaxy S6 devices are already beyond their two-year mark at this time. In today's electronics world, a 2-year old smartphone can already be considered ripe age so battery or charging issues can be expected. To help some S6 users cope with the problem, we publish this article.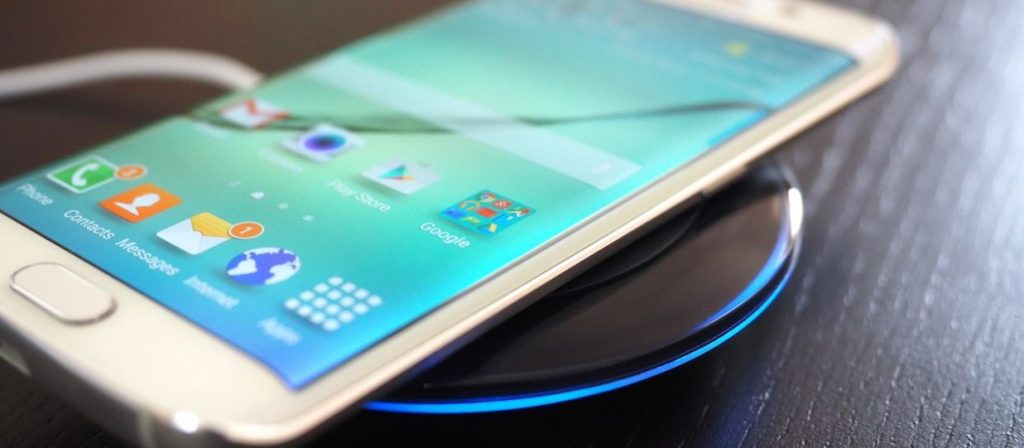 If you are looking for solutions to your own #Android issue, you can contact us by using the link provided at the bottom of this page.
When describing your issue, please be as detailed as possible so we can easily pinpoint a relevant solution. If you can, kindly include the exact error messages you are getting to give us an idea where to start. If you have already tried some troubleshooting steps before emailing us, make sure to mention them so we can skip them in our answers.
Below are specific topics we're bringing for you today:
Problem 1: Galaxy S6 edge plus won't charge when battery is 0%
Hello. Whenever the battery of my Samsung Galaxy S6 edge plus is drained to 0%,the phone shuts down and refuses to start, plus it refuses to charge even when connected to the wall socket charge for long hours to charge. i normally took back the phone to the service centre for help but the problem has persisted as this is now the 3rd tine it is occurring. Kindly assist and advise. — Mike
Solution: Hi Mike. Did the service center tell you what's wrong with your phone during your last visit? If this issue has been recurring for a few times now, you should have known that it's not normal. We're afraid you'll eventually be heading to the service center for a fourth time. Before you do that though, make sure that you make it certain that it's not a content or operating system issue. You can do that by wiping the phone with factory reset and observing it for a few days.
Create a backup of your important files such as photos, videos, contacts etc. You can use Smart Switch for this task.
Turn off your Samsung Galaxy S6 Edge.
Press and hold the Volume Up, Home and Power keys together.
When the device powers on and displays 'Power on logo', release all keys and the Android icon will appear on the screen.
Wait until the Android Recovery Screen appears after about 30 seconds.
Using the Volume Down key, highlight the option, wipe data/factory reset and press the Power key to select it.
Press the Volume Down button again until the option Yes — delete all user data is highlighted and then press the Power key to select it.
After the reset is complete, highlight 'Reboot system now' and hit the Power key to restart the phone.
Because there's a chance that this might be caused by a bad app, do not install any app in your phone throughout the observation process. Charge the phone to 100%, let it run and drain the battery, then see how charging works. If the phone continues to charge erratically or won't charge at all, you must demand for a phone replacement from Samsung. We don't think repair will do any good, especially if there's a problem with one of the components in the motherboard.
Problem 2: Galaxy S6 edge won't turn on
My phone Samsung S6 edge won't open. I was about to open it/unlocked it because i have a message then it was just blacked out. First, i thought i just double clicked the power button so the phone locked again but i realized it never open again. I try to search how to fix it, i try the volume down and the power button but it didnt work, and i also try the other buttons but still it didnt work. I hope you can help me. Thank you. — Francesca
Solution: Hi Francesca. If you've already tried a soft reset by pressing and holding Volume Down and Power for at least 10 seconds, then the next good thing to do is to wait for the phone to drain the battery to 0%. You'll know if the battery is empty because the phone will not show any indication that it's on — no lights, no vibrations, no sounds. To further confirm that it's off, try to call your number. If the phone doesn't ring, vibrate, or make any sound, then the phone is most probably off.
Once the battery is empty, charge it for at least 1 hour and see if it boots back up by pressing the power button. If it remains unresponsive or dead, try to see if you can turn it back on to other modes instead. Here's how:
Boot in Recovery mode:
Charge the phone for at least 30 minutes.
Press and then hold the Home and Volume UP keys, then press and hold the Power key.
When the Samsung Galaxy logo shows on the screen, release the Power key but continue holding the Home and Volume Up keys.
When the Android logo shows, you may release both keys and leave the phone be for about 30 to 60 seconds.
You can either wipe the cache partition or do a factory reset when in this mode.
Boot in Download Mode:
Charge the phone for at least 30 minutes.
Press and then hold the Home and Volume DOWN keys, then press and hold the Power key.
When the Samsung Galaxy logo shows on the screen, release the Power key but continue holding the Home and Volume DOWN keys.
Wait until the Download screen appears.
If you can boot the phone in download mode but not in other modes, that means that your only way out may be to flash a stock or custom firmware.
Use Google to look for a guide on how to do it.
Boot in safe mode:
Charge the phone for at least 30 minutes.
Press and hold the Power button.
Once the Samsung Galaxy logo appears, release the Power key and immediately press and hold the Volume Down button.
Continue holding the button until the phone finishes rebooting.
Once you see the text "Safe mode" at the bottom left corner of the screen, release the Volume Down button.
The only difference of safe mode from normal mode is that the former prevents third party apps from running. If you can boot the phone in safe mode but not in normal mode, uninstall all apps until the issue (that prevents you from booting normally) is eliminated.
Remember, if your S6 stays dead or won't respond to any of the hardware button combinations above, there must be a hardware malfunction somewhere. Have the phone repaired or replaced.
Problem 3: Galaxy S6 edge fast charge not working, power button not working
Hello. I have the Samsung Galaxy S6 edge and every so often with chargers it will stop fast charging for good and even sometimes won't charge at all even when the charging logo is on. It has overheated once and burnt the charger and also has been damaged by water which now the power button no longer works and when the phone is turned off and isn't on charge a purple light will stay on constantly until i restart the phone with the volume down button. — Liamstake49
Solution: Hi Liamstake49. Taken together, all the symptoms you mention here all boils down to two words — bad hardware. The fact that your S6 was water damage is reason enough for you to have it examined by a professional. There's no amount of software hacks that you can do to fix hardware issues. For example, the fast charging issue you're experiencing is most probably caused by a broken or shorted charging port. In a lot of similar cases we encounter, fast charging feature stops or work erratically if the charging port is not working properly or if it's been damaged. That may also be the reason why the phone has overheated and damaged the charger.
If you think you can manage to replace the charging port, there are a lot of other websites that can provide good DIY (do-it-yourself) guides. Be aware though that since the phone was water damaged, the issue may not only be isolated to the charging port. There's a chance that one or more components may be affected causing the symptoms you're describing above. Replacing the charging port may or may not fix all the issues.
---