The #Samsung #Galaxy #S8 is currently one of the best if not the best smartphone that you can get in the market today. This model improves on the design of its predecessor by having a much larger screen real estate of 5.8 inches which is achieved by removing the home button from the front. What you get right now is a phone whose front is mostly made up of the display. In terms of performance this phone has the power to deliver a smooth user experience. Although this is a reliable phone there are instances when certain issues can occur which we will be addressing today. In this latest installment of our troubleshooting series we will tackle the Galaxy S8 does not fast charge issue & other related problems.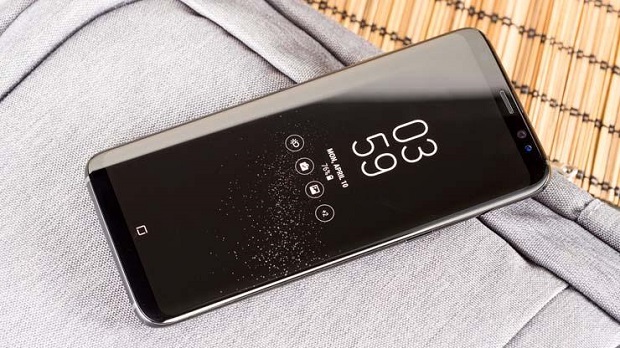 You may also reach us at our Facebook and Google+ social media accounts.
S8 Does Not Fast Charge
Problem: Hi guys, I have a Samsung S8. Recently, when cable charging, I discovered that Fast charging just refuses to engage. I am using a fast charge adaptor, proper cable, and fast charge is enabled. I also went to recovery mode and wiped my cache partition and rebooted and soft reset. No luck so far. Anyone have advice how to resolve this?
Solution: What you should do in this case is to clean the charging port of the phone first using a can of compressed air. Your aim is to remove any dirt or debris that could be stuck in the port which could lead to charging issues. Try checking if fast charging now works. If it still doesn't work try using a different charging cord and wall charger. Regarding the wall charger make sure that it is Quick Charge 2.0 certified and that it has an output of at least 2.0 A.
In the issue still persists then you should check if a software glitch is causing the problem by doing a factory reset. Make sure to backup your phone data before doing the reset. Once the reset is complete make sure that fast charging is enabled by going to Settings – Device maintenance – Battery – Advanced settings then toggle on Fast cable charging.
In case the above steps fails to fix the problem then you need to bring your phone to a service center and have it checked.
S8 Black Screen But LED Light Is Working
Problem: Phone on with black screen, Led light works and phone vibrates when touched. Nothing so far has worked
Solution: Most of the time this problem can be fixed by simulating a battery pull. This is done by pressing and holding both power and volume down buttons for at least 10 seconds. Your phone should restart after this.
S8 Stopped Working After Getting Wet
Problem: My galaxy 8 stopped working after i got wet it was only under water for a few seconds it won't charge.
Solution: Although this phone has a water resistance feature there's still a possibility that water can enter the phone such as when the SIM tray is not properly seated or the rubber seals of the phone are not tight. What you will want to do in this case is to first wipe the phone with a dry cloth making sure that no water is present on the external body of the phone. You should also make sure that the charging port of the phone is dry. This port will usually dry naturally after leaving it for 2 hours. You can also use a vacuum to remove the moisture inside this port. Once there is no more presence of water on the phone ten try turning it on. If it does not turn on then charge it for at least 20 minutes before attempting to turn it on again.
If the above steps fails to fix the problem then you will need to bring the phone to a service center and have it checked.
S8 Edge Update Available Error
Problem: Hi, When I open the edge function on my S8 there is an N on the settings logo at the bottom. When I open settings it states that there is an update available. When I press update I get 3 messages about Apps which are no longer available then a blank screen which says "No data". When i eventually close this screen it reverts to telling me there is an Edge update available. Any ideas? Thanks.
Solution: It's likely that this problem is caused by a software glitch. Try starting the phone in recovery mode then wipe its cache partition. Restart your phone then check if the issue still occurs. Make sure that your phone is connected to a stable Internet connection when you do the checking. In case the problem persists then you should backup your phone data then do a factory reset.
S8 Caller ID Keeps Stopping
Problem: Starting this morning, whenever I tap on the phone icon I get a small window that opens over my call log that states "Caller ID keeps stopping" and underneath "Close app" with a small green "x" beside it. I tap it once and it comes right back. When I tap it again, it closes the phone feature on my screen. I have a Samsung Galaxy S8 that I purchased with my service, Boost Mobile, slightly over 2 months ago. This is the first issue that I have experienced. I have done a restore. I have done a soft restart as well as a hard restart. It continues to happen.
Solution: When this issue occurs on your phone the usual way to fix it is to clear the cache and data of the Caller ID app from the application manager. Id this doesn't work then a factory reset is highly recommended. Perform the reset from the recovery mode and make sure that you have made a backup of your phone data before doing the reset.
S8 Not Receiving Text Message From One Number
Problem: I'm unable to receive text messages on my S8 from a friend who has a S7. When using my S6 Edge the messages would come through fine and I'd be able to see when she was replying like a (someone is typing) on top of the screen under contact name like a chat not a text but now I can send her messages but if she replies I don't receive them
Solution: The most likely reason why this is happening is that you might have blocked the number of your friend on the messages app. To unblock this number just follow the steps listed below.
From any Home screen, tap Messages.

Tap the 3 dots icon.

Tap Settings.

Tap Block messages.

Tap Block numbers.

Tap the minus sign next to the number you want to remove.

Tap the back arrow when finished.
S8 Randomly Not Sending Text Messages
Problem: I have a Galaxy S8 which will randomly choose people not to text to. I'll try to send a text and it just won't go out. Then i'll try someone else and out will be just fine. I checked to see if is inadvertently blocked them, i didn't.
Solution: Sometimes this problem could be caused by a poor network reception. Try to check if the signal is good in your area. If it isn't then try going to a different location then check if the issue still occurs.
Once you have made sure that this is not a network problem then you need to perform the following steps listed below to troubleshoot the phone.
Restart the phone. The restart usually solves this kind of problem since it will reset the phone connection to the network and refreshes its software.

Try clearing the cache and data of the messaging app from the application manager.

Backup your phone data then do a factory reset.