Before we take a short holiday break, here's another list of #GalaxyS5 problems and their respective solutions. Like many of our previous articles, all the issues mentioned here came from reports of our readers recently. If you can't find a similar problem and solution for your own S5 issue, don't forget to also visit our main Galaxy S5 troubleshooting page.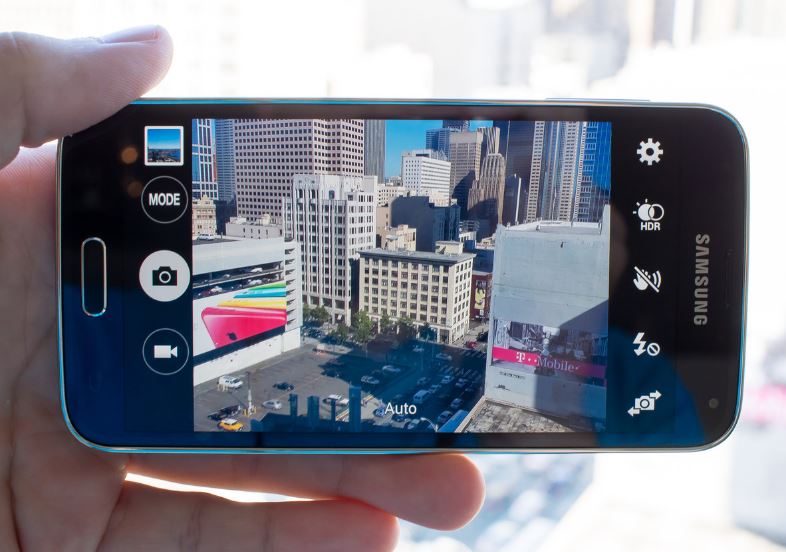 Below are the topics we cover for you today:
If you are looking for solutions to your own #Android issue, you can contact us by using the link provided at the bottom of this page, or you can install our free app from Google Play Store.
When describing your issue, please be as detailed as possible so we can easily pinpoint a relevant solution. If you can, kindly include the exact error messages you are getting to give us an idea where to start. If you have already tried some troubleshooting steps before emailing us, make sure to mention them so we can skip them in our answers.
---
Problem #1: Galaxy S5 Gallery app won't open if Location and Calendar permissions are denied
I just bought a brand new Samsung Galaxy S5, and I've been personalizing it while I await the SIM card from my service provider. I've started to notice a lot of the apps, which came with the phone, seem to ask for various permissions, but when I deny them access to their requested permissions, the apps refuse to run. It's one thing if the apps would run with limited functionality, but they do not even open at all. As a general rule for my privacy and security, I tend to not like apps/programs accessing extra information. However, in many of the cases for the apps, which come with my phone, I don't feel like they absolutely need to access what they are requesting permission for. It seems incredibly intrusive to my privacy/security. One glaring example is the "Gallery" app. Whenever I try to start it up, or another app in the phone needs to interact with it, the Gallery app brings up a couple of permission request windows: "Allow Gallery to access this device's location?" …then… "Allow Gallery to access your calendar?" After denying the both of them, it quits me back to wherever I was before. I really don't understand why the Gallery app would absolutely need to know my device's location and/or what might be on my Calendar. All I want to mainly use the gallery app for is to view my stored images. If all I want to do with the Gallery app is look at my image files, then why the hell does it need to know my location and/or my calendar? That seems very intrusive and suspicious. This particular issue with the Gallery app especially pisses me off because I want to change my wallpaper to a flat black background. I think a black screen will be more tasteful, simple, and easier on the eyes than the stock wallpapers, which come with the phone. Due to a black wallpaper image being completely monotone, it theoretically should require less memory to display, while definitely also saving a significant amount of battery usage due the screen's AMOLED display.
Regardless, whenever I go to change my wallpaper, and choose "From Gallery" to select my all-black image, the Gallery app requests permission to access the device's location and calendar. Of course, when I deny both of those, the Gallery doesn't even run, so this problem is not even let me do a simple thing like changing my wallpaper to a custom image. The Gallery app is definitely not the only app, which will not run when I deny permission requests, but it is the most annoying to me at the moment while also being a type of app, which I would think should not need to access much info at al from any other sources except itself and perhaps the files it views.
Technical details about my new phone:
1) I bought it brand new from a respectable online dealer. After reviewing some fake-phone videos and using my phone for a couple of days, I am confident my Samsung Galaxy s5 is authentic.
2) When I got the phone, it had an older Android OS, then I set it to update overnight. I know it updated to 6.0.1, but I didn't pay attention to what the OS version was before it updated. Either way, I was encountering the same problem before, and I was really hoping the OS update would resolve my issue, but obviously it did not.
3) So far, I haven't installed much at all on my new phone, so it is not like there should be any bizarre conflicts going on in the background. Besides copying over some image files/videos via a USB connection, and installing the "SD Insight" app, which authenticates legitimate MicroSD cards, I haven't put anything else on my phone. I think all this information should be enough to give anyone a comprehensive idea about the problem, which I am encountering with apps not running without accepting their permission requests… more like "demands" if you ask me. I really hope this issue can be resolved/circumvented, but I have a very bad feeling I'm going to have to end up sucking in my personal preferences and potentially compromising my privacy and security. — Tone
Solution: Hi Tone. The use of the word "Permission" by Google to let a user know what type of information an app may use can be misleading to most average Android users. That's because while Permission in Android's context does work as intended by Google, it is also just a formality telling you to grant the request. Generally, when an app asks your permission it does mean you have to handle it positively or you'll be unable to use the app. The importance of each permission is determined by the app developer. That means that if their app is designed to not work when a certain permission is denied, a user like you should opt to either grant the request or not the use app at all. It's an either or situation.
We understand your concern about some apps being given too much access to our data but we're really at the mercy of developers regarding this one. What we don't understand though is why your phone's Gallery app requires access to Calendar. Checking on a number of our devices running Android Marshmallow (we checked a Galaxy S7, a Galaxy Note 5, and a Galaxy S6), we can't see the Gallery app asking for permission to access Calendar. The only permissions listed under Gallery app includes Contacts, Location, Phone, SMS, and Storage. The reason why the Gallery app needs Location access is to ensure that GPS-tagged photos and videos are stored properly. We can't see any reason why such an app may require a Calendar access though. This additional permission may be added by the particular operating system version running on your device so we really don't know. If the OS update was provided by your wireless carrier, we recommend that you contact them so they can report this particular issue. If you manually flashed the firmware yourself, you may want to consider flashing official Samsung firmware.
Problem #2: Verizon Galaxy S5 mobile data won't work on AT&T network
I purchased a Verizon Samsung S5 that was supposedly unlocked and able to be used on any network. I want to connect it to AT&T. I have contacted Verizon who informs me that none of their phones are locked, and I have contacted AT&T who went through the APN settings with me to set it up for AT&T's network. I cannot get it to connect to the mobile data. It connects to the network to make phone calls and send texts, it connects to my wifi, but when I turn the wifi off or am not in range of wifi, the mobile network does not connect. It is set to ON for the mobile network and roaming. I have created two APN settings for AT&T, one for 3G and one for 4G, neither work. Across the top of my screen, next to the bars that show connectivity, there is only the letter H, it is not lit up, and when I turn on my wifi, it shows 3G in that spot. This is the second phone I have that has this problem. I have a third phone that is exactly the same kind and it works fine. Help, in any way you can. Thanks! — Switchblade74
Solution: Hi Switchblade74. Verizon uses CDMA technology as opposed to GSM of AT&T. This means that there's a chance all functions of a Verizon phone may not work properly when used in a another network. If you've already contacted AT&T to ask for correct APN settings and nothing changed, something deep in the operating system may be the problem. CDMA phones are more difficult to reconfigure so it can be used in another network. There must be some coding issues that prevents the phone from connecting to AT&T's network. If that's not that, the fault may be on the provisioning side of AT&T. whatever it is, we suggest that you work with AT&T technical support to fix the problem.
Problem #3: Galaxy S5 browser won't load a page when connected to unsecure wifi or public hot spot
Problems that have been on unsolved on any website since Marshmallow update (6.01).
when connecting to public wifi or hot spot Google states not secure and will not load page. (try to go to any website and check tabs for guest log-in but can't get to it.
Constantly opens up to google.com search page (every few seconds) if wifi connection exists. Opens google.com less frequently when wifi is off but still interrupts whatever you are doing.
Check battery cover opens constantly.
Google Maps keeps going offline to open google.com website (part of problem 2.)
Fixes I have tried:
Remove battery while on and wait 2 minutes before reinstall.
check for updates
clear/wipe partition
re-install Google
Visited AT&T forum ( many with same problems but no answers), visited GottaBeMobile, Samsung website, Google marshmallow fixes, s5 forum. Please your help would be greatly appreciated.
Also, if I root the phone and install custom ROM would this probably solve problem? What would you recommend installing after rooting phone: titanium back-up? 2. Clockwork? 3. Odin? Bitdefender virus protection? Any others that would be useful? I am intermediate in skill level with Android so thanks for your help! Please give me link and i will donate to your website maintenance. Your site is a great resource!! thank you. — Cheryl
Solution: Hi Cheryl. First of all, we want to make it clear that we don't cover rooting-related issues in our blog. If these issues occurred when your phone is running a rooted system or unofficial ROM, you must ask support from the developer or community that helps develop the said root or custom software. Rooted phones can have issues that may be caused by a unique bug from root or custom software so the solution may also be provided by the community that builds it. Kindly reach out to them to get effective solutions.
Secondly, we don't accept donations but thank you for the concern. We just want to contribute something positive to Android community and letting us know that our blog is helpful is good enough.
Now, assuming your phone is not rooted and runs official Samsung software, below are our answers to your questions.
This issue may be isolated to your browser so the first thing that you want to do is to wipe the browser's cache and data. Here's how:

Open the Settings menu either through your notification shade (drop-down) or through the Settings app in your app drawer.
Navigate down to "Apps". This may be renamed to something like Applications or Application Manager in OEM skinned versions of Android 6.0.
Once in there, click on an application.
You'll now see a list of stuff that gives you information about the app, including Storage, Permissions, Memory Use, and more. These are all clickable items. You'll want to click on Storage.
You should now clearly see the Clear Data and Clear Cache buttons for the application.

Try to boot the phone to safe mode and observe. One of your third party apps may be creating a conflict with others apps or the operating system. Safe mode prevents third party apps from loading so if the issue won't happen, that's a clear sign that an app is to blame. To boot in safe mode, follow these steps:

Turn the device off.
Press and hold the Power key.
When 'Samsung Galaxy S5′ appears on the screen, release the Power key.
Immediately after releasing the Power key, press and hold the Volume down key.
Continue to hold the Volume down key until the device finishes restarting.
Safe mode will display in the bottom left corner of the screen.
Release the Volume down key when you see Safe Mode.

"Check battery cover" message is one of the pop ups a user will get if the phone senses that the back part or battery cover is not in properly in place. For some S5 models, this pop up will fade after showing up several times but other models may show it as a persistent message. This means that you either don't follow correct instructions in securing the part involved, or there's a software glitch causing it. If you are 100% certain that the battery cover is secured but the message still persists, consider doing a factory reset. Here's how:

Power down the Galaxy S5.
Press and hold the Volume up button, the Home button, and the Power button together until you see the Android on screen.
Use Volume down to highlight the wipe data/factory reset option and press the Power button to select it.
Use Volume down again to highlight Yes – delete all user data and press Power to select it.
Use the Power button to select Reboot system now.
When the S5 restarts it should be completely wiped and ready to set up again.

Refer to our suggestion for item #2. If the issue continues even when device is on safe mode, do a factory reset.
Again, we don't support rooting- or flashing-related questions so kindly visit other sites that do. XDA Developers forum is good place to start.
Problem #4: Galaxy S5 question about rooting
Hello. I'm writing because I'm so NOT tech savvy. lol. Anyway, a while ago by accident I deleted my picture Gallery. I WAS DEVASTED! All my kids pics, videos blah blah blah. Anyways, I downloaded Dr. Phone and got them all back. Does this mean I had to root my phone to get them back? I have no idea what that even means, just learning from researching how to fix.
Anyway, after that the custom unlocked pad lock picture shows up at first boot up. Wasn't sure what it was but my phone acted fine, always booted normally, other apps updated, just the custom unlock thing still shows up. However, everyday since an update wanted to happen its always unsuccessful.
So my question is do I have to re-root my phone (whatever that means)? Just so you know, I also downloaded Super SU and that said I have to update the binary (whatever that is). And that's where I stopped because I don't wanna ruin my phone. So could you please help me with my update, re-rooting and binary…again, whatever they mean? Thank God for peeps like you. Don't know what else to do. Thanks! — Rebecca
I'd be happy to answer any questions.
Solution: Hi Rebecca. We are not familiar with how Dr. Phone software works in retrieving files but we believe it needs to root the target device first to be effective. If they did root your phone but did not revert the software back to its official state, you will have to do some research on how to bring your phone to its stock state. Rooting a phone means unlocking previously inaccessible folders, and critical files. And mind you, there are reasons why some folders and files are designed to be inaccessible to average users. One important reason is to prevent users from tweaking files or folders that may be critical to the operating system. Another reason is to prevent apps from accessing sensitive user information. In other words, rooting gives a user unrestricted access to core system files and folders but at the same time weakening the built-in software security. With a rooted phone, a malicious app can now easily access sensitive user data. This is the main reason why rooting is only recommended for advanced Android users — those who are aware of the risks involved and knows how to deal with them. Google and hardware makers like Samsung discourage users from rooting their phone for the same reasons above as well.
The answer to your question about re-rooting your phone is no. You only root an Android device once.
SuperSU is an a popular app that helps a user manage app requests for root permission. Because granting root permission for every app after rooting a device can be quite tiresome, SuperSU does the job for the user. If this app asks you to update itself at this time, you can go ahead with it.
Now, since you've already recovered your precious digital files, make sure that you back them up to another device like a computer, another smartphone/tablet, or to a cloud service (like Samsung Cloud, Google's Photos, or Microsoft's One Drive) to avoid risking another loss.
Problem #5: Sprint won't replace a Galaxy S5 with a manufacturer issue
Few months ago, the Android phone I have thru Sprint, that my mom & step dad pay for, wouldn't turn on or off. When we went to Sprint store they did test & determined it was a "manufacturer" issue. Yet they were unable to give me the correct manufacturer contact info. My mom complained enough that they decided to give me a ONE time only replacement S5 (after weeks of complaining). Now same crap is happening, so I will just live without it working. Unfortunately my mom & step dad still are obligated to pay for 2 more years on it. It's load of crap. My question to you is, if you believe the "manufacturer" issue is reasonable & shouldn't all phone distributors keep records of who their manufacturers are for their products? I'm not asking you to slam Sprint, just your general opinion regarding this conclusion regarding my device. No one else will chat with me about it. I apologize for sounding desperate, but my entertainment is only my phone, due to unforeseen medical financial issues. Thank you in advance for your time with this, I know you all are extremely busy. — Lisa
Solution: Hi Lisa. If the problem on your phone is indeed due to a manufacturing defect or design flaw, there should be a proper channel that you can take to get a resolution. In most cases, defective units can be returned to the place where you get it from, be it a Samsung store, a retail store, or your carrier's store, as long as the device was never mishandled by the user. Mishandling in this case covers a broad spectrum but it usually refers to scratches on the device and physical damage. For example, if you return your device a day after unboxing it but scratched the screen or other parts by accident, the store may not honor the replacement warranty. The same is true for a water-damaged phone, or a device with a broken screen. Be sure to consult the warranty that came with the device so you'll know the specific terms for the coverage. If Sprint won't honor the warranty for some reason, you can always call Samsung's customer service or visit their website, https://www.samsung.com/.
---
Engage with us
If you are one of the users who encounters a problem with your device, let us know. We offer solutions for Android-related problems for free so if you have an issue with your Android device, simply fill in the short questionnaire in this link and we will try to publish our answers in the next posts. We cannot guarantee a quick response so if your issue is time sensitive, please find another way to resolve your problem. 
If you find this post helpful, please help us by spreading the word to your friends. TheDroidGuy has social network presence as well so you may want to interact with our community in our Facebook and Google+ pages.