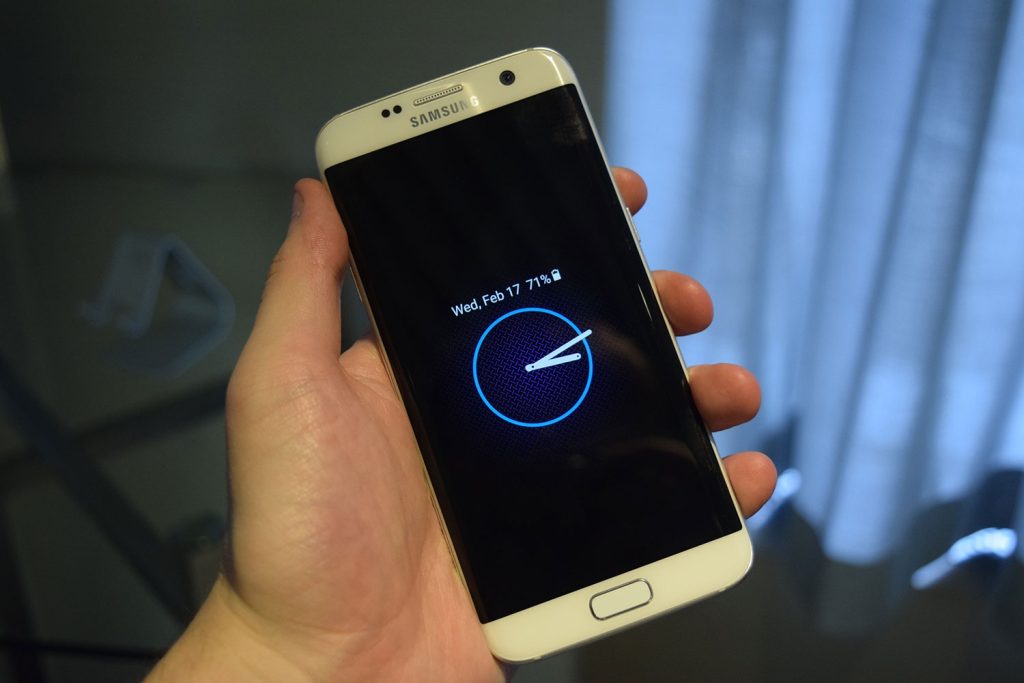 For those looking for solutions to their #GalaxyS7 issues, this post might help. Don't forget to also visit other troubleshooting guides for the S7 and S7 Edge.
If you are looking for solutions to your own #Android issue, you can contact us by using the link provided at the bottom of this page, or you can install our free app from Google Play Store.
When describing your issue, please be as detailed as possible so we can easily pinpoint a relevant solution. If you can, kindly include the exact error messages you are getting to give us an idea where to start. If you have already tried some troubleshooting steps before emailing us, make sure to mention them so we can skip them in our answers.
---
Problem #1: Galaxy S7 losing network and LTE connectivity
Dear DroidGuy. I recently purchased a Samsung Galaxy S7 Edge. I am already having issues with the network connectivity and the LTE signal. I really hope you can help me.
The problem is as follows:
When i unlock my phone the H+ is displayed on the top right corner but it seems that the internet is not working. After a couple of seconds the H+ becomes H and then the phone completely loses connectivity to the network and also does not allow me to make calls or send text messages. This keeps happening throughout the day.
Firstly, i contacted my carrier and also talked with other people that are on the same carrier. It would seem that the problem does not liye with the carrier.
I then proceeded with solutions found on the internet. One solution that seemed to have solved the problem was the wiping of the phone's cache. This worked for about a day but then again the problem resurfaced making me lose connectivity.
I now cannot make calls, send texts or connect to the internet.
If you need any more information let me know.
Thank you. — Harry
Solution: Hi Harry. If the problem appears to get fixed after wiping the system cache, albeit temporarily, that may suggest that your device's software may be at fault. We are yet to receive similar reports from other S7 users so we can assume that this may be an isolated case.
Boot in safe mode
First off, try to observe how cellular connectivity works for a few days while the phone is in safe mode. While in this environment, all third party apps will be prevented from running so you will have to do a little sacrifice by not using them during the observation period. Booting in safe mode won't fix the problem but it will give you an idea if one of your apps is causing this trouble.
Here are the steps on how to restart your S7 to safe mode:
Turn your Galaxy S7 off.
Press and hold the Power button.
Once the 'Samsung Galaxy S7' logo appears, release the Power key and immediately press and hold the Volume Down button.
Continue holding the button until the phone finishes rebooting.
Once you see the text "Safe mode" at the bottom left corner of the screen, release the Volume Down button.
Do a full wipe via factory reset
Should nothing change even when on safe mode, the next logical step for you is to reset all settings back to default. You can do this by performing a factory reset. Keep in mind that factory reset will erase everything in your phone's memory so make sure that you create a backup of your personal data before you proceed. Simply follow these steps:
Turn off your Samsung Galaxy S7.
Press and then hold the Home and Volume UP keys, then press and hold the Power key.
When the Samsung Galaxy S7 shows on the screen, release the Power key but continue holding the Home and Volume Up keys.
When the Android logo shows, you may release both keys and leave the phone be for about 30 to 60 seconds.
Using the Volume Down key, navigate through the options and highlight 'wipe data / factory reset.'
Once highlighted, you may press the Power key to select it.
Now highlight the option 'Yes — delete all user data' using the Volume Down key and press the Power button to select it.
Wait until your phone is finished doing the Master Reset. Once completed, highlight 'Reboot system now' and press the Power key.
The phone will now reboot longer than usual.
Ask for a phone replacement
If the issue remains even after a factory reset, call Samsung or your wireless carrier to ask for replacement.
Problem #2: SMS on Galaxy S7 is converted to MMS
When I send text messages they are often sent as MMS incurring ex-plan charges. This happens seemingly randomly. I am not sending pictures with such text messages. I saw in outer forum that it could be to do with the Emojis – so, whilst I have only used the ones embedded in the messaging system that came with the phone (i.e. I am not using any 'downloaded' app, it still happens.
I have gone into the settings for the messenger and changed it (Input Mode) from 'automatic' to 'Unicode' and it even happens if there are NO Emoji's … just text.  The messages are generally short (< 160 characters) and are sent to one mobile phone recipient (i.e. not an email address). Do you have any suggestions, please?  Many thanks. — William
Solution: Hi William. The best thing that you can do on your end is to contact your wireless carrier as your concern has a billing side. For stock Samsung Messaging app, a user will get a popup notification if an SMS will be converted to MMS. If this is not happening on your phone's messaging app, you may be using a third party messaging app or that the current messaging app provided by your carrier has been modified to skip this warning.
Each wireless carrier has their own criteria when an SMS is converted to MMS so you need to talk to them so you'll know what to watch out for. T-Mobile, for example, automatically converts into MMS an SMS that exceeds its standard 160-character limit.
Alternatively, you can try any third party messaging app (like Handcent SMS) that will warn you if your message has been converted into MMS.
Problem #3: Galaxy S7 not syncing stock Calendar and Microsoft Exchange accounts properly
Hi. Hope you can help as no one else can.
Here it goes: I have 2 of these phones and both updated to the new software on the same day. Mine works fine, however my wife's has a problem.
It is with the default Calendar and Microsoft exchange. It will sync the whole calendar only after going into settings, account, exchange and repeatedly hitting sync. It will work for an hour or so and when you open the calendar up all of the info is gone. If I scowl back to let's say 2012 it will be updating 1 line at a time 1 day at a time, than stop and will have to repeat the steps above again. This is a very important feature to us and we rely on it often every day. Called Google and they said it is a known issue and to use a third party app to sync. Brought the phone to Sprint and they installed the Outlook and Google Mail app and I now have three calendars that won't sync. Called Samsung, a total of 8 times. They told me to bring the phone to Best Buy for a re-flash. He spent 3 hours on it with no resolve. In between all this I had done a factory reset several times both from the settings menu and also by using the Volume, Menu and Power button to reset the phone. On two occasions Samsung remotely controlled my phone changing settings to no avail.
He installed a program called smart switch and said there you go the calendar is updating; it took an hour to do so. Same thing info is wiped out and have to wait for a reload. I have the calendar to sync 1 month in the past to speed up the process.
The only difference between my phone and my wife's is I connect to Exchange using outlook.office  and she is connected as s.outlook. Still wait for the Microsoft Migration to exchange server. What gets me is that all of this worked fine for a year until the 6.01 update.
By the way the tech that installed the Smart Sync was a second level tech and I had to wait on hold two hours to talk to him. With every reset I always chose a new install and never used any backup files. Thanks. — Vinny
Solution: Hi Vinny. The minor difference between your phone and your wife's when it comes to connecting to Microsoft Exchange may actually be the deal-breaker. If Samsung representatives can't figure out where the issues lies exactly, that's an indication that a configuration or an app glitch may be to blame. Since this issue is not present on your own phone, try to do another round of factory reset on your wife's phone, then try to configure it like your own by setting up your own. Set it up to connect to Exchange using your own profile (outlook.office) and observe how it works.
Problem #4: Google apps on Galaxy S7 not working properly
Syncing issues with Google Play Music, Google Contacts, Gmail, Google Play Books, Google Play Music. Worse still, absolutely everything is greyed out when attempting to access my music in Google Play Music. This is all a nuisance when streaming over Wi-Fi. Then I remembered from my old Samsung Galaxy S1 that you had to access your Google Account Sign in from the phone's browser (a form of security check to make sure the device associated with the account was genuine). It worked!!! I am able to stream music over a mobile network. So this is half the problem solved. On returning indoors to a Wi-Fi environment, everything is again greyed out with the K-itchen Sync thrown in my face. I hope this helps you guys solve the underlying prob. All the best and keep up the good work! — Chris
Solution: Hi Chris. Make sure you wipe the system cache first to see if the problem is due to a corrupted or outdated cache. Once you've done that, you then need to delete the cache and data of Google Services Framework app. Here's how:
Go to phone Settings.
Tap Device tab.
Look for Applications and tap it.
Once you're inside Applications menu, look for Applications Manager and tap it.
Inside Applications Manager, tap All apps.
Look for Google Services Framework app and tap it.
From there, you should see  a page that list app-specific information and options. Tap Storage.
Tap Clear Cache and Clear Data buttons.
Problem #5: Galaxy S7 screen flickers on and off randomly when not in use
Hey there. So i had a Samsung Galaxy S7 Edge but dropped it and the screen smashed. I had an insurance replacement (which was a refurbished handset) and backed up my broken screen Samsung Galaxy S7 Edge (on the same software as this new one) and loaded it to the new phone. Before i even put the sim in the new phone and in the initial set up – the screen was flickering randomly. It would be fine (untouched on a table) then suddenly flicker without any interaction.
I sent it to Samsung to have them fix it and they have sent it back but the same issue persists. Untouched – the screen will randomly and intermittently flicker between on and off. The only time this doesn't happen is when it is plugged into a charger. Soft/hard resets do not fix it and the old s7 edge plus with the cracked screen and same software version never had such issues. Have you any ideas or tips? Thanks in advance! — David
Solution: Hi David. It's our first time to encounter an issue like this on a new S7 and we have no idea what's happening. A full screen assembly diagnostics will be needed to see if a bad hardware somewhere is the cause. If this issue has already been submitted to Samsung without any positive answer, chances are they also don't know where the problem lies. We suggest that you have the phone replaced instead.
Problem #6: Galaxy S7 cannot send MMS
Hello. I bought a brand new Galaxy S7 about a month ago and paid full-price for it. I LOVED it and everything worked great at first. Now, I cannot send MMS messages. It began sending them sporadically then just stopped sending at all. It is an AT&T phone but I am using Straight Talk. My OnePlus One sends MMS without issues. Is the problem on Straight Talk's end? AT&T? Samsung?
I have tried everything from factory reset to getting a new SIM card to trying every APN setting I can find.  Nothing works! Please help.  This is a lot of wasted $ so far and I am so aggravated with it! — Michelle
Solution: Hi Michelle. If you are currently using a Straight Talk SIM, you need to make sure first that there's no account- or billing-related issue that prevents your device from sending out MMS. Contact your wireless carrier and ask for direct assistance regarding the matter.
To see if your account can send MMS or not, insert the SIM card to another phone. If MMS works fine on another phone, the problem may have something to do with your S7's APN settings. Make sure that you contact your wireless carrier for the correct information so you can manually change the current APN settings.
---
Engage with us
If you are one of the users who encounters a problem with your device, let us know. We offer solutions for Android-related problems for free so if you have an issue with your Android device, simply fill in the short questionnaire in this link and we will try to publish our answers in the next posts. We cannot guarantee a quick response so if your issue is time sensitive, please find another way to resolve your problem. 
If you find this post helpful, please help us by spreading the word to your friends. TheDroidGuy has social network presence as well so you may want to interact with our community in our Facebook and Google+ pages.