Currently, the Samsung Galaxy S20 is one of the best smartphones in the market. It comes with all the high-end specs you can expect from a flagship and more. However, it's crucial to get the right kind of plans for the smartphone by considering multiple factors, including the amount of usable mobile data you will get, and even 5G in some cases.
While 5G is still new in the U.S., there are a few carriers that offer partial signals. However, things are expected to get better as they expand their networks over the next few years, so it's a wise choice to get the galaxy s20.
If you're still confused about the data or voice plan you need to get for your new flagship, this article is going to help you out. Here are some of the top galaxy s20 phone plans that you can check out right now.
Best Phone Plans for Galaxy S20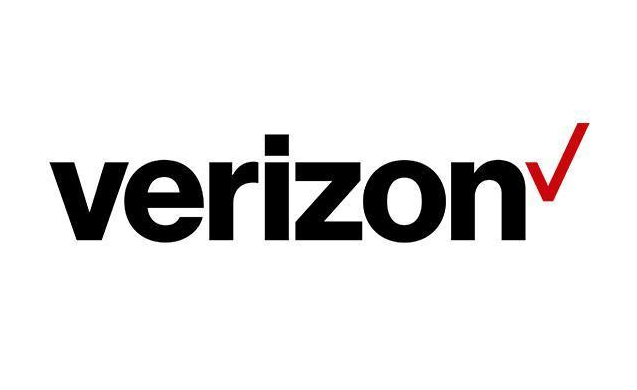 1. Verizon
Verizon Wireless only offers the galaxy s20+ 5G and the Galaxy S20 Ultra 5G on its lineup while the entry-level Galaxy S20 is missing. However, the two smartphones provide great value in the market and thus bring an entire generation of smartphone users over to the 5G market. While 5G adoption is fairly limited right now due to the lack of infrastructure, Verizon offers high-speed 4G LTE data to its customers as well, so you can still get blazing fast data even if not on 5G.
Verizon lets you bring your own device, or register a new one. The carrier recommends getting unlimited plans and there are quite a few to choose from. Upfront, the galaxy s20 Ultra 5G will cost you ,399.99 or .33 per month for two years. In terms of plans, you can pick from a range of unlimited options starting from $80. This basic plan gives you unlimited 4G LTE data, 480p DVD streaming quality, and 6 months of free Apple Music. This is as basic as it gets and there's no 5G data available.
If you're looking to try out 5G for the first time, the $90 per month plan is very attractive as well, as it gives users 5G access although there won't be a lot of data. However, the carrier will offer unlimited 4G LTE data with this plan accompanied by 25GB of additional premium data, 720p HD video streaming quality, 15GB of 4G LTE mobile hotspot data with speeds downgrading after the quota is exhausted.
The costliest plan costs $100 per month and will provide additional data towards premium and hotspot data respectively.
Buy it now: here
2. AT&T
AT&T is one of the few carriers that offers the basic galaxy s20 in a 5G variant. It comes with all the features of the galaxy s20 Ultra 5G but with a smaller display and lack of some features like the super advanced rear camera sensors. The galaxy s20 5G on AT&T will set you back by 9.99 full retail or per month on the carrier's installment plans. However, the actual price will be higher as AT&T will provide discounts in the form of credits over a period of 30 months.
AT&T's best unlimited plan will cost you $85 per month and is highly recommended by customers. This offers 5G access, unlimited voice and text, HD video streaming, and 30GB of mobile hotspot data. The carrier specifies that mobile hotspot data speeds will be capped to 128 kbps after the limit is reached.
The carrier also offers a starter plan for $65 per month. This plan gives you standard definition or SD streaming as well as unlimited talk and text. It's as basic as it gets and is recommended for moderate mobile users. AT&T is among the only carriers that offer all three variants of the galaxy s20 with 5G on board. Its phones will work on both mmWave and standard sub-600 MHz 5G speeds.
Buy it now: here
3. T-Mobile
Much like AT&T, T-Mobile also offers all three versions of the galaxy s20 with 5G on board, including the galaxy s20+ 5G and the Galaxy S20 Ultra 5G. The galaxy s20 5G on the carrier will cost you 9.99 up front or .67 per month for two years. The Galaxy S20+ 5G will cost you $1,199.99 upfront or $50 per month for 24 months. Lastly, the galaxy s20 Ultra 5G will cost you ,399.99 full retail while you can get it by paying 24 monthly instalments of .34 per month.
So what are T-Mobile's plans like? Well, since T-Mobile was one of the earliest carriers to offer nationwide 5G in the U.S., it's understandable that there's a huge focus on 5G networks with the three variants of the galaxy s20. As usual, customers get to pick from Essentials, Magenta or Magenta Plus plans, with each tier offering several attractive benefits. With Magenta Plus, customers get unlimited talk, text, 4G LTE data, and 20GB of 4G LTE hotspot data. This is separate from the free data that the carrier is offering to its customers.
Magenta Plus offers great value at $85 per line, and the more lines you add, the more money you save with each line. Other add-ons like accidental damage insurance will be added to your bill separately.
Given the limitations of 5G in the country, not all customers may enjoy T-Mobile's 5G networks around them. But the carrier's 4G LTE speeds are pretty good across the country, so this shouldn't be a concern for the customers.
Buy it now: here
4. Google Fi
Many will be aware of Google Fi, the high-end alternative to the confusing plans offered by major carriers. Google Fi makes things doubly easier for the customers with their plans 1, 2 or up to 6 people. Naturally, customers tend to save money with each line they add to their account.
If you're getting an unlimited line, you will have to pay $70 (before taxes) for unlimited data which is capped at 22GB per line while videos will reportedly stream at 480p by default. Fi also offers free international data and calling as well as texts. Moreover, Google Fi's page mentions that users can call up to 50 destinations of the world for free while call rates to other parts of the world begin from 1¢/min.
Google Fi offers mobile hotspot data for use as well, although there won't be too much to play around with. Google makes tracking your phone plan and bills easy using the Google Fi app. You can also track your data usage or add more data as you please using the app.
Fi also a has a flexible plan which costs as low as $20 per month, and $10 per 1GB of data consumed. Google mentions that this is measured down to the last cent, so you don't have to worry about being overcharged and pay only for the data you've used. What's even better is that this data will also be valid during international travel, and so will calls.
Since Google Fi doesn't offer the galaxy s20 yet, customers' only option is to get the unlocked version of the galaxy s20 and activate a Fi SIM on the device. Be sure to check with Google Fi beforehand, however, as rules keep changing frequently.
Buy it now: here
5. Sprint
Although Sprint has been taken over by T-Mobile, the carrier is still one of the top four carriers in the country. Unlike a few other carriers, however, Sprint is only offering the galaxy s20 Ultra and the Galaxy S20+ with both models supporting 5G networks wherever available.
The galaxy s20 Ultra 5G is available in a solitary 128GB model and will cost you .34 per month for 24 months. Moreover, the phone also supports the Galaxy Forever plan which allows you to upgrade to a new Samsung flagship in 18 months.
As far as phone plan prices are concerned, Sprint offers relatively cheaper plans as compared to the rest. Plans include Sprint Unlimited Basic, Sprint Unlimited Plus, and Sprint Unlimited Premium priced at $60, $70, and $80 per month respectively.
Unlimited Premium offers the most benefits as it gives you unlimited talk, text, and 100GB of LTE hotspot data, and video streaming in Full HD or 1080p quality. Additional benefits include a subscription to Hulu, Amazon Prime Video, and music service Tidal.
While Sprint doesn't make any mention of 5G support on its website or plans, users may see it in areas wherever the carrier currently offers support. Be sure to contact Sprint for more information on this front. There's no denying that Sprint
Buy it now: here
6. U.S. Cellular
U.S. Cellular offers the galaxy s20 5G, galaxy s20+ 5G and the Galaxy S20 Ultra 5G via its retail and online stores. The carrier offers Basic, Everyday, and Even Better plans for its customers. The Basic plan will set you back by $55 per month, customers get unlimited 480p SD streaming accompanied by free talk and texts. This is pretty much all you will get with the Basic plan while features like mobile hotspot are understandably absent.
The Everyday plan will come across as more attractive to the users thanks to some additional features. This plan will cost $65 per month and will include 15GB of high-speed hotspot data and 25GB of priority data. Further, U.S. Cellular will give you $5 back if you keep your data usage to under 3GB per month. Users will also get 500MB data for use in Mexico/Canada along with 100 international texts and calls.
The Even Better plan is priced at $75 per month and will offer a wider range of benefits to the customers, including video streaming in 1080p Full HD, 1GB of data and 200 texts + 200 mins of calling in Canada/Mexico, 50GB of priority data, 30GB of hotspot access, and $10 back if you keep your data usage under 3GB. It's worth mentioning that the price per line comes down to $50 if you choose to get four lines on your account.
Unfortunately, U.S. Cellular is only getting started with 5G, so customers of the galaxy s20 probably won't find signals on their devices immediately, although the carrier plans to introduce sub 600 MHz 5G soon followed by a small allocation of mmWave frequencies.
Buy it now: here
7. Xfinity
One of the biggest benefits of signing up with Xfinity is that it leverages Verizon Wireless' networks in the U.S., meaning you should get pretty consistent coverage all over the country. Xfinity has a plan for everyone, including a pay by the GB plan quite similar to what Google Fi offers. However, there's an unlimited plan here as well which comes with unlimited hotspot (capped at 600 kbps) along with unlimited 4G LTE data with standard definition video streaming.
Those on Xfinity's unlimited data plans need to know that after a user has exhausted 20GB of data in a month speeds are automatically capped to 1.5 Mbps for download and 750 kbps for uploads.
By the Gig data is also quite convenient and you can choose the amount of data you need each month. However, unlike Google, each additional data will cost you $12, while getting up to 10GB of data will only cost $80. This plan also comes with 720p streaming and LTE personal hotspots. Since you're spending a limited amount of data here, speeds are not capped by the carrier. However, Xfinity offers a Data Saver feature which lets you limit data and hotspot speeds so that your data doesn't randomly run out.
So there are some obvious benefits and disadvantages to Xfinity's service, especially when compared with Google Fi. But as we mentioned above, Xfinity is highly recommended for the network coverage it provides in the country.
Buy it now: here
8. Boost Mobile
As most users are aware, Boost Mobile is a prepaid carrier that sells phones off contract. Boost uses Sprint's networks in the U.S., so a good way to figure out if this network works for you is to check Sprint's coverage in your area. Boost Mobile sells the galaxy s20 on its own as well, and with a reduced retail price of $899.99, which is a $100 discount on the standard asking price.
One of the carrier's popular plan is the Boost Unlimited Plus which will set you back by $60 per month and offer features HD video streaming, unlimited 4G LTE data, and more. Naturally, the carrier will also include free calls and texts to the mix. Be sure to get more details from Boost Mobile's official page. Unfortunately, the carrier doesn't offer the galaxy s20+ and the Galaxy S20 Ultra, although customers can also bring their unlocked Galaxy S20s to the carrier.
Buy it now: here
Can you use 5G with the Galaxy S20?

This is where things get tricky because even though Samsung supports 5G in all three models, only a few of them work on 5G depending on the carrier you pick, and your location in the U.S.

Which carrier offers the best unlimited plan?

Multiple carriers are currently offering unlimited plans and are vying for the customers' attention. T-Mobile offers some of the most competitive unlimited data plans which is accompanied by several freebies and offers. Verizon and AT&T aren't too far behind either.

Is the Galaxy S20 Ultra the best flagship available in the market today?

Well it's certainly one of the best smartphones out there thanks to the crisp Super AMOLED display as well as the game-changing rear camera setup which consists of an 108MP primary sensor.