The TicWatch Pro has been making the rounds on e-commerce sites for quite some time now. This attractive wearable by Mobvoi is now available in an LTE variant through Verizon. Although the price is usually $299, the carrier is discounting this to $279 for a period of one month. Why? Well, because despite being a compatible LTE smartwatch, the TicWatch Pro LTE cannot access Verizon's networks until early August. While no additional clarification was provided, Mobvoi mentioned that this was "due to new compliance matters".
So at this discounted price, Mobvoi hopes that customers who are interested in an LTE smartwatch will buy this device and use it with Wi-Fi and/or Bluetooth until networks are activated. We're not sure if customers will line up to get the TicWatch Pro LTE, but don't let its low key stature fool you. It's an exciting smartwatch that runs Google's Gear OS operating system, offering seamless connectivity with a wide range of Android smartphones, along with extensive software customization options. You can also buy replacement bands for the wearable through online retailers.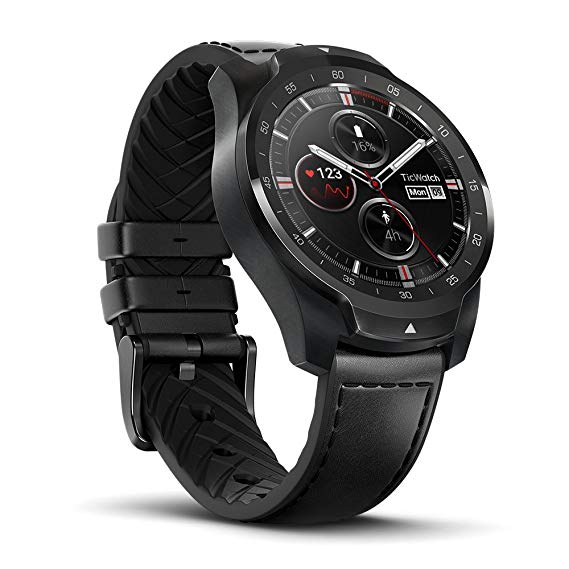 In terms of features, the TicWatch Pro comes with NFC and thus supports Google Pay on compatible payment terminals. Further, it comes with an IP68 certification for water and dust resistance, even adding swimming resistance to the equation. Moreover, you get features like cloud syncing which allows notifications from apps that aren't available on the smartwatch. What's noteworthy, of course, is the fact that customers can send messages and even make VoLTE calls on the TicWatch Pro without needing a smartphone. However, users will have to wait until at least mid-August to freely use LTE on Verizon's networks in the U.S.
The TicWatch Pro is currently part of Amazon's Prime Day launch and can even be bought directly from Mobvoi's website.
Source: Mobvoi
Via: The Verge