Samsung has announced that it will bring some software-related camera features from the Galaxy S20 flagship to the Galaxy S10 and Galaxy Note 10.
The company mentions that the update will begin rolling out in March, although the timing may differ based on geography.
The update will also bring Quick Share, a file transfer tool for Samsung Galaxy devices.
Samsung made some big announcements with the Galaxy S20, particularly with regards to its camera features. The company has now announced that it will bring some of those camera software features to the older Galaxy S10 and the Galaxy Note 10 in the form of updates. It seems like users won't have to wait long as the company will reportedly start the rollout this month.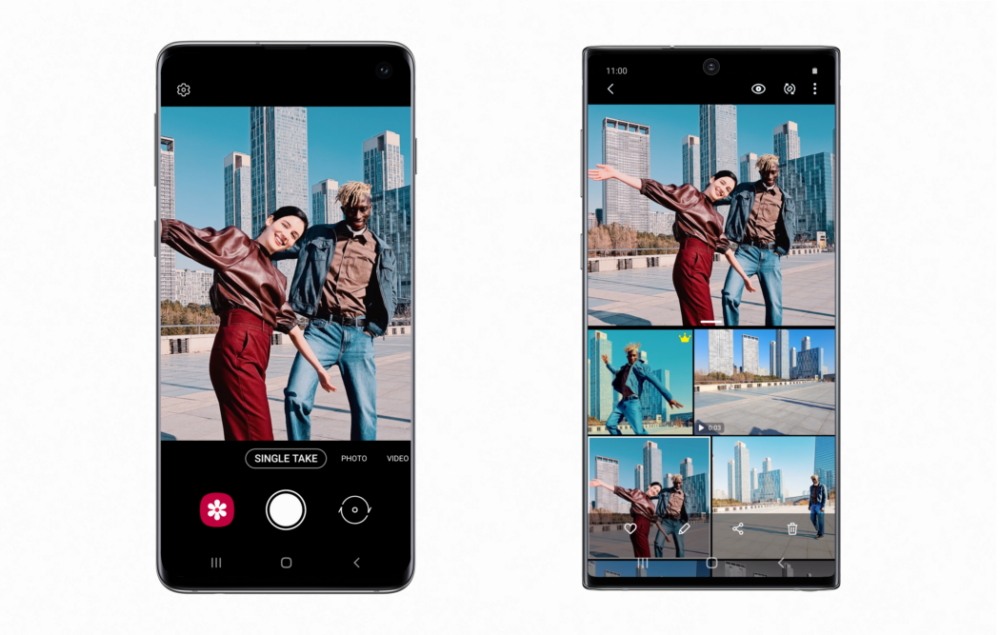 Samsung notably sent out the Android 10 updates to the two 2019 flagships fairly early compared to other manufacturers, so it's good to see more love being extended to its older flagships as well. However, it would be unwise to expect a similar software update for the likes of the Galaxy Note 9 and the Galaxy S9 due to obvious hardware differences.
So what software features do the users of the Galaxy S10 and Galaxy Note 10 get? Let's take a look.
Single Take – This mode will allow the camera app to take multiple images using AI tech and let you pick the best one for better results.
Night Mode and Night Hyperlapse – The company mentions that Night Mode will be significantly improved on the Galaxy S10 with this update. Additionally, the Galaxy S10 and the Galaxy Note 10 will get Night Hyperlapse that enables better low-light photos and videos.
Intelligent Gallery – This makes sure your gallery is grouped cleverly with similar-looking shots to make photos and videos easier to find.
Custom Filter – The ability to create your own filter using the styles as well as colors from another photo that you like.
Samsung also talks about several other features like Quick Share and Music Share with the latter only compatible with a handful of Galaxy devices, while Music Share lets you share Bluetooth audio with other speakers/earbuds.
Source: Samsung