If you're a senior, you may not need the extensive data plans that your average teenager or adult uses. Depending on what you do as a senior online, you may just not need gigantic 10GB data plans. After all, those can get pricey quickly.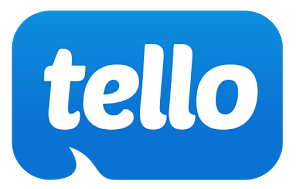 Editor's Choice
If you are looking for a great cell phone plan for seniors, we recommend Tello's custom plans.  They offer plans starting at $5 if you don't need any data
MORE INFORMATION
Plans on AT&T, Verizon, and similar carriers don't have a whole lot for seniors specifically — almost every carrier seems to have moved over to shared data plans or something similar. For the seniors that care a lot about social media and the online world, that's the perfect solution. But what about those that just want something basic?
Luckily, there are still plenty of no-frills cell phone plans for seniors. If you follow along with us below, we've compiled a variety of our favorites. Let's dive right in.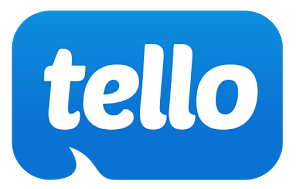 Tello
If you haven't heard of Tello before, it's a provider that you should be looking at for cell phone plans. Tello offers a number of different cell phone plans that will be ideal for seniors of all types. Whether you're looking for talk-only, something with talk and text, or talk, text, and data, Tello has affordable plans for you.
Talk-only
For those who are just looking for talk-only, Tello has two different tiers to choose from. They have a tier with 100 minutes of talk time, 300 minutes, and all the way up to 500 minutes.  If that is not enough, you can always ramp it up to unlimited minutes.
These plans are extremely affordable, with the basic 100 minute plan costing a meager $5 per month. The 500 minute plan will set you back $7 per month.
Tello's plans don't come with any hidden fees, so the only other "fee" that you're going to have to worry about is sales tax, which obviously isn't much on something as little as $5. The plan is automatically renews every month, and you can upgrade or downgrade your plan at anytime.
Talk and text
Tello also has affordable, no-frills plans for those that are looking for talk and text. If you love settings little messages to your daughter or son, or to a granddaughter, texting can be an awesome thing to add onto your package.
These talk with text plans are fairly similar to the prior talk-only plans. You have options of 100 minutes and 500 minutes, and all combinations include unlimited text messages.
This changes your pricing only slightly — with the 300 minute and unlimited text plan sitting at $6 per month, and then 500 minute plan with unlimited texts sitting at $7 per month.
Even if you run out of minutes or text messages, Tello allows you to top off your plan on the spot with these packages — you don't have to wait for your monthly bill to come through.
Talk, text, and data
The talk, text, and data plan is for the folks who love keeping up with the grandkids and family on social media. If you don't talk or text with them much, having a data plan can still enable you to see what your family is up to.
Plans are actually significantly different than the others here. You can choose to get unlimited minutes with 500MB of data per month or 500 minutes with just 500MB of data per month. Both of these plans only come with unlimited text messages. The former plan will set you back $9 per month, and the latter just $8 per month.
Just like the prior plans, you can top off whenever you run out — no need to wait for your monthly bill to come through.
Build your own plan
Do none of these plans seem to fit in with what you're looking for? No worries. Tello actually allows you to build your own cell phone plans. You can head right here to create your own Tello plan.
Tello has a slider on the page that allows you to choose how much data you want your plan to have, if any. You can choose how many minutes and texts that you want as well, again, if any. Once you select all of those options, Tello will give you a price on what it will cost you per month.
If you feel that the cost is too much, you can adjust your plan settings to bring the price per month down to something that's a little more in your wheelhouse.
It's worth noting that, even if you run out of data, you aren't going to get charged for more until you decide that you want to top off, or until your monthly bill comes through. This is because Tello offers unlimited 2G data once you run out of your normal LTE data — that slows Internet speeds down substantially, but still give you access to the 'net.
How does Tello work?
Tello's prices, as you can see yourself, are extremely affordable. That's because Tello is what is called a mobile virtual network operator, or MVNO. MVNOs are essentially carriers or network operators that pay to use the line's from big network providers like AT&T and Verizon.
There are tons of MVNOs in the United States, and plenty more abroad. They don't always have the best cell reception or fastest download rates, but they generally work just like a carrier would, and at an often more affordable price point. That's why MVNOs like Tello are so popular.
Pros
No-contracts. Change carriers anytime.
No hidden fees
Substantially more affordable
Most of the same features as a true carrier like AT&T or Verizon (i.e. voicemail)
Most phones that work on big carriers will work on MVNOs.
International calls to Canada, Mexico, and China are included in all plans at the same rate as domestic .
24/7 Human Customer Support
What you won't get at an MVNO like Tello
MVNOs generally don't subsidize phones, so you have to pay full price.
MVNOs almost never have retail locations, so there is no physical customer service — you have to call-in.
Network or data speeds can be slower, largely due to the higher latency or "lag" that comes with MVNOs.
Most MVNOs don't have many phone options.
For most seniors, MVNO cell phone plans like Tello will do just fine; however, if you care a lot about in-person customer service, a large library of phones to choose from, and no lag on your network, a major carrier might be more ideal.
Get started with Tello here.
AT&T Senior Nation Plan
AT&T has its own plan for seniors as well. Called the Senior Nation Plan, for $29.99 per month, you get 200 anytime minutes, 500 nights and weekend minutes, unlimited calling to AT&T Mobility customers, and additional minutes at only $0.45 per minute.
The Senior Nation Plan pretty much restricts you to a basic phone exclusively — you can't use smartphones or tablets with it. That means that there's no possibility for data access. That said, the Senior Nation Plan is definitely a little more on the expensive side in comparison to something like Tello.
If you want to use a smartphone, you'll have to go with one of AT&T's standard data plans, which cost substantially more, especially fi you decide to get on a device payment plan with it.
However, if you are an AARP member, you can save up to 10% on an eligible wireless data plan.
Verizon Senior Plan
Verizon has its own plan for seniors as well. For those that are 55 and older, you can save quite a bit of cash with the Verizon Senior Plan. For a single line, you can get on Verizon for $60 per month; however, if two seniors are signing up, that's where the real savings starts at $80 per month for two lines.
Verizon probably provides you the most value at that high price. You get:
Unlimited 4G LTE Data 
Unlimited Talk & Text
DVD-Quality Streaming
Unlimited Mobile Hotspot (600 Kbps) 
Verizon Up Rewards 
Calling to Mexico & Canada Included
Those are actually some really nice features coming from Verizon. They easily one-up AT&T here, especially by not locking you down to a basic phone. You can still get a smartphone, and you have unlimited LTE data.
As an added bonus with Verizon, you're going to get some of the best nationwide coverage that's out there.
Still, this is quite an upgrade from Tello, so you'll need to decide if you'll actually use Verizon to the extent that nearly triple the cost makes it worth it.
Magenta Senior Plan by T-Mobile
T-Mobile's Magenta plans for seniors are actually way more affordable than Verizon and AT&T, but Tello still takes the cake as far as affordability and flexibility goes.
There are actually two Magenta plans — Magenta Unlimited 55 and Magenta Plus 55. The former is $35 per line with taxes and fees included. You get unlimited talk, text, and smartphone data, as well as hotspot data, and 5GB of data while traveling to Mexico and Canada. There's no contrast either.
Magenta Plus is $45 per line, which adds on 20GB of LTE hotspot data, HD streaming, a free Netflix subscription, and better speeds while traveling abroad.
That said, T-Mobile gives you a pretty nice deal for seniors, but it's definitely more geared towards those who are travelers.
Sprint Senior Plans
Sprint comes up next, and offers a couple of discounted plans for seniors. Geared for those 55 and up, Sprint will give you discounted unlimited lines at $35 per line for two lines. That said, you're going to be on the hook at about $70 per month for two lines on Sprint, which is slightly more expensive than even Verizon.
Sprint's Unlimited Senior Lines are still fairly good, bringing you unlimited talk, text, and data. You can stream video in Standard Quality, and you even have access to a hotspot. Sprint even offers texting and basic data in over 200 countries as part of your plan.
FreedomPop
Similar to Tello, FreedomPop is an MVNO. FreedomPop actually provides people and seniors with free data plans, so long as the customer brings their own device.
FreedomPop's 100% free plan will give you 200 anytime minutes, 500 minutes of talk time, and then 500MB of LTE data. That's not much, but is actually plenty for most seniors. If you want to upgrade to a slightly better plan, you can get unlimited minutes and text messages, as well as 500MB of LTE data, for just $10.99.
It's a little pricey for what's offered, but their next plan is unlimited talk and text, and then a whole 1GB of LTE data.
You can check out FreedomPop, as well as any sales that the MVNO might be running here.
Ting Mobile
Ting Mobile comes up next, and is probably the MVNO that is most similar to Tello. This MVNO actually uses Sprint and T-Mobile's lines primarily. It's particularly nice for seniors because Ting tries to only charge you the least amount possible, all based on your usage.
Ting is different because they don't do the traditional smartphone plans or tiers. What happens is that you use what you need throughout the month, and then at the end of your billing cycle, you pay up. Most people actually end up paying less than what they would at a big name carrier or network provider.
That means that things would get expensive, right? Not necessarily. You can log into your Ting account and set hard usage limits, where Ting will cut off different areas of service that you choose if you setup those hard limits.
Verdict
As you can see, there are tons of options as far as cell phone plans for seniors go. Most of these plans are fairly affordable and will give you plenty of talk and text time; however, it's easy to see that Tello is the best.
With flexible built-your-own plans, Tello truly has a cell phone plan for any type of senior — the senior that only wants calling abilities, and even the senior that wants to stay connected with friends and family on Facebook and other social media platforms.