Welcome to our #GalaxyNote5 post for this day! We discuss 10 more Note 5 issues and their solutions in this post so we hope you'll enjoy this read.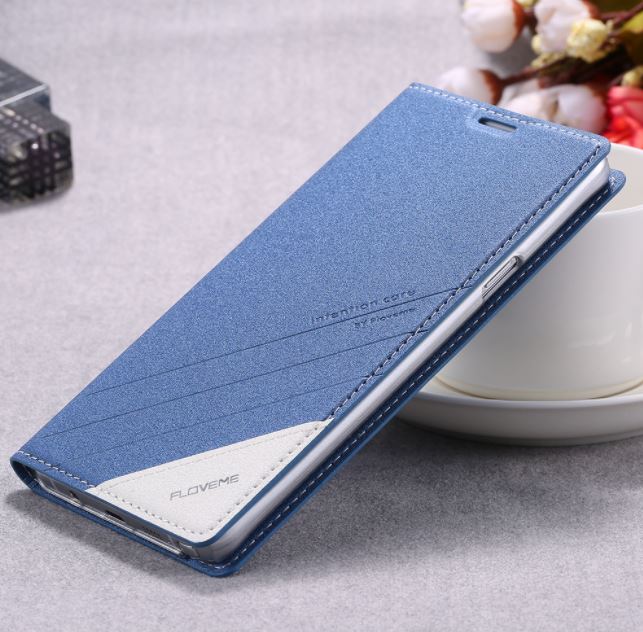 If you are looking for solutions to your own #Android issue, you can contact us by using the link provided at the bottom of this page.
When describing your issue, please be as detailed as possible so we can easily pinpoint a relevant solution. If you can, kindly include the exact error messages you are getting to give us an idea where to start. If you have already tried some troubleshooting steps before emailing us, make sure to mention them so we can skip them in our answers.
Below are specific topics we're bringing for you today:
Problem 1: Galaxy Note 5 making crackling or static sound when playing music or video
When I play music or watch Youtube, there is this crackling or static sound and it breaks up the sound. I can still understand the words but it's very annoying and I can't listen properly. Please please help. This is a temporary, lent phone that belongs to someone else and it wasn't doing this before. — Sayreagui01
Solution: Hi Sayreagui01. Crackling sound is often associated with bad hardware so you should do a couple of tests to see if that's the case.
The first thing that you want to do is access the service menu. Here's how it's done:
Open the Phone app.
Dial "*#0*#" (without the quotes).
Tap the box that says Speaker.
Listen to the music and see if there's crackling sound.
If you can hear crackling sound still, the speaker must be bad.
To check further, try doing a more simple test by recording your voice and listening to it.
Open the voice recorder app (it's a Samsung app so it must be included in a Samsung folder together with other Samsung apps).
Record a few minutes of your voice and listen to it. If the issue persist, the phone's speaker must be damaged or malfunctioning for some reason.
Unfortunately, there's no software fix for a bad phone speaker so you must either have the phone repaired or replaced.
Problem 2: Galaxy Note 5 ringtones and alarm stopped working after an update
After doing an update from Google (not sure of the name), the ringtones and alarm don't always work, the phone only vibrates. After I restart my phone the ringtones and alarm will work for approximately 36 hours, after about a day and a half the ringtones and alarm begin to only vibrate and won't sound until I restart the phone.  — Janet
The sound for all notifications (ringtone, texts, messenger) just randomly stop notifying me. If I turn off and back on they will start, but never know for how long. Could be 24, 12, 8, or as little as 2 hours!! Have been to Verizon, had factory resets, system resets, safe mode, nothing works but taking out all 3rd party apps. Put any back in it starts all over!! I have a note 5. — Lori
Solution: Hi Janet and Lori. If this problem occurred right after installing an update, there are three important things that you must do to fix it.
The first possible solution that you need to do is to wipe the cache partition. This will force the phone to replace the current system cache, which is stored in the cache partition. Sometimes, updates can corrupt the cache partition so deleting the existing one right after an update is recommended. With a corrupted system cache, some apps may load very slowly, not at all, or behave erratically. Making sure that the system cache is refreshed is therefore a good first step. Here's how to do that:
Turn off your Samsung Galaxy Note 5 completely.
Press and hold the Volume Up and the Home buttons first, and then press and hold the Power key.
Keep the three buttons pressed and when 'Samsung Galaxy Note5' shows, release the Power key but continue holding the other two.
Once the Android logo shows, release both the Volume Up and Home buttons.
The notice 'Installing system update' will show on the screen for 30 to 60 seconds before the Android system recovery screen is shown with its options.
Use the Volume Down key to highlight the option 'wipe cache partition' and press the Power key to select it.
When the process is complete, use the Volume Down key to highlight the option 'Reboot system now' and hit the Power key to restart the phone.
The reboot may take a little longer to complete but don't worry and wait for the device to become active.
If wiping the cache partition help fix the problem, the next logical troubleshooting is to ensure that all your apps are up-to-date. Bear in mind that some apps may receive less updates from their developers due to logistical problems. If you encounter minor annoyances or problems right after installing a new Android version and wiping the cache partition did not fix them, updating your apps should be the next step. Bad or incompatible apps can lead to other apps to act erratically so you want to minimize the possibility of having an outdated app installed in your phone. Most official apps from known companies tend to be up-to-date so you want to focus primarily on those apps from unknown or lesser known developers. You can visit their Google Play Store page and see if other users are complaining of issues similar to yours. If you'll notice that other users are reporting similar troubles, the most likely cause of your problem might be that particular app. If it's already updated, which means you've already installed the latest update for it, consider uninstalling it so you can check if it's the cause of this trouble.
Alternatively, you can simply do a factory reset and see if your alarm and ringtones work when there are no apps installed. Let the phone run for at least 2 days without installing anything. This should be enough to give you a baseline to compare the results. If the ringtones and alarm work fine during the observation period, you can bet one of the apps is problematic.
To factory reset your Note 5, follow these steps:
Turn off your Samsung Galaxy Note 5 completely.
Press and hold the Volume Up and the Home buttons first, and then press and hold the Power key.
Keep the three buttons pressed and when 'Samsung Galaxy Note5' shows, release the Power key but continue holding the other two.
Once the Android logo shows, release both the Volume Up and Home buttons.
The notice 'Installing system update' will show on the screen for 30 to 60 seconds before the Android system recovery screen is shown with its options.
Use the Volume Down key to highlight the option 'Yes — delete all user data' and press the Power key to select it.
When the process is complete, use the Volume Down key to highlight the option 'Reboot system now' and hit the Power key to restart the phone.
The reboot may take a little longer to complete but don't worry and wait for the device to become active.
Problem 3: Galaxy Note 5 can't view full text message when clicking "view all" option
Sometime after June 7th, 2017, but prior to July 14, 2017, I stopped being able to view entire text messages from two of my contacts. (They have a shared/family plan if it matters.) The issue only happens when I need to click "view all" to see the entire message. They both have iPhones, but this issue is specific to only those two contacts. No other contracts, even others with iPhones, have this issue. They have no problem receiving my messages. I've never had an iPhone (I don't have any need to deregister my number with Apple), and have had my number for about 5 years. I've never had this issue before.         — Terri.lynn320
Solution: Hi Terri.lynn320. There may be a messaging app bug causing the problem so we suggest that you try to wipe the cache of the messaging app first. Once you've deleted the cache, try to replicate the problem again and see if still occurs. If it does, proceed to deleting the app's data. Keep in mind that deleting an app's data means restoring the app's configuration to defaults. This means that you'll be deleting your messages in the process. If you don't want to lose important text messages, try to back them up first via Smart Switch.
Below are the steps on how to delete an app's cache and data:
Open the Settings menu either through your notification shade (drop-down) or through the Settings app in your app drawer.
Navigate down to "Apps". This may be renamed to something like Applications or Application Manager in OEM skinned versions of Android 6 or 7.
Once in there, click on an application.
You'll now see a list of stuff that gives you information about the app, including Storage, Permissions, Memory Use, and more. These are all clickable items. You'll want to click on Storage.
You should now clearly see the Clear Cache and Clear Data buttons for the application.
If the problem persists after doing the steps above, try using another messaging app like Facebook Messenger or Google Hangouts. If you'll be able to read your text messages from the two contacts properly, then the issue must be isolated to the messaging app you're using. This means that there may be a coding issue with the latest update. If this messaging app is from your carrier, let them know about it.
If the issue occurs when using alternate messaging apps, do a factory reset. Refer to the steps above.
Problem 4: Galaxy Note 5 missing some incoming calls, very slow in making calls
My Note 5 works great. i have no issues with the phone itself. My issue is with network signal. My phone shows i have 5 bars and I'm still missing a lot of phone calls. I tried calling myself from another phone, 50% of the times the call come through and others don't. When i try to call someone, the phone hangs for 30 seconds to 2 minutes before it connects. Sometimes it just cancels the call on its own. Things i tried: hard reset on the phone. Tried a different SIM from a good working phone number, and the results were the same. So i don't think it's a SIM card problem but a problem with my phone. — Elvys
Solution: Hi Elvys. There's no direct way to know where the problem lies  in this case so you want to establish a baseline, then slowly proceed from there. First, you want to do a full factory reset. This will ensure that all software settings are returned to their known working state, effectively eliminating bugs that may have developed over time.
Create a backup of your important files such as photos, videos, contacts etc. You can use Smart Switch for this task.
From the Home screen, tap the Apps icon.
Find and tap the Settings icon.
Under the 'Personal' section, find and tap Backup and reset.
Tap Factory data reset.
Touch Reset device to proceed with the reset.
Depending on the security lock you used, enter the PIN or password.
Tap Continue.
Touch Delete all to confirm your action.
Once you've factory reset the device, replicate the issue by asking some contacts to call your number. You can also call your own number using another phone to see how calling works. During this time, make sure not to install any app.
If the problem remains, try to switch to a different calling app like Facebook Messenger or Google Hangouts.
Be sure to set any of these apps as the default calling app. Here's how:
Open the Settings app.
Tap Apps.
Tap More options (three-dotted line) at the upper right hand side.
Tap Default apps.
Tap Calling app and select the alternate app.
If the issue stays, make sure to contact your carrier so they can take a look at it.
Problem 5: Galaxy Note 5 randomly fails to send SMS
I am able to receive all text messages. My phone will randomly fail to send text messages. I will get the "failed to send message" alert. This happens to any recipient, not just one. I will have to restart my phone in order for the message to send. I have called my phone carrier (T-Mobile) twice. They have had me clear the cache on my message app and they have disconnected and reconnected my service to my tower. I am still having the issue. It is happening 1-3 times per day. I have gone through all maintenance clearing that I can on my phone. My settings state that I am in 100% performance after doing this, but nothing has resolved the issue. — Megan
Solution: Hi Megan. Like what we tell some users above, we suggest that you invest some time in figuring out the cause of the problem. You can start by doing a factory reset and observing how texting works when there are no apps installed. Observe the phone for at least 2 days so you can see any difference. If the problem continues, that means that it's not an app issue but most probably a coding problem brought about by the latest software update, or a network issue, which only your carrier can fix.
Problem 6: Water damaged Galaxy Note 5 stopped charging properly, stuck at 50%
My daughter dropped my Note 5 in the sink, went earpiece first. Maybe was in there about five six seconds. pulled it out. The screen started flashing so on and so forth and I submerged it in the isopropyl alcohol. Took it out, dried it off and stuck it in a bag of rice overnight. The next morning it's slowly turned on throughout the day. Now, I am sending you this message on it. The screen is fully intact, the touch screen is still sensitive as it was prior. Everything is working beautifully on the phone but the power is stuck at 50%. It's been on the charger for about 2 hours now. Is there anything I could do about that? And they're still condensation in the front-facing and rear-facing cameras. — Rachel
Solution: Hi Rachel. The things that you did (soaking the device in alcohol and drying in bag of rice) are considered "first aid" procedures only and won't do anything to fix a damaged hardware. By the way, you're supposed to also remove the battery and dismantle the motherboard before attempting to clean them with alcohol and drying. We know the battery can't be removed easily in a Note 5 so leaving it there while the motherboard was wet must have caused permanent hardware damage.
To know how extensive the damage is, we suggest that you let a professional handle the checks. If you don't have any expertise or prior experience in fixing a smartphone before, forget about fixing this issue yourself. You'll more likely cause more problems than fix the existing one.
Problem 7: Galaxy Note 5 fast charging stops working randomly
I tried steps 1-4 of your help for a slow charging battery. It worked for a day until I started opening and closing apps, then the charge was slow again. The charging is fast when the phone is off or if I turn it off and then back on- but do not use it. Any suggestions? This started after a recent update. I have used your site to solve other problems, it is very useful. — Lori
Solution: Hi Lori. In most fast charging cases, bad charging port is to blame. If your problem comes and goes, you should do the basic software troubleshooting like the cache partition wipe and factory reset (steps provided above). Although we may not know for sure, you can assume that there's an existing hardware issue if it returns after a factory reset.
Problem 8: Galaxy Note 5 can't do Live Broadcast
I am in fairly good network range. I can watch 1080p videos without a hitch at Youtube from my device (Samsung Galaxy Note 5) but whenever I try to live broadcast any thing from my device it says Network Error every time. Could you please tell me what is problem with this? How can I fix it? — Sharad
Solution: Hi Sharad. Live Broadcast is one of the built-in features of Galaxy Note 5 and newer Samsung flagship devices so it's expected to work, especially when the device is in its defaults settings. That said, try to factory reset your device and see what happens. Make sure that you are signed in to your Google account before attempting it. If the problem continues, try connecting to wifi to see if it's a network issue. If Live Broadcast works in wifi but not when you are connected to mobile data, talk to your carrier for more support. The problem is most likely on their end and there's nothing you or us can do about it.
Problem 9: How to recover files from a dead Galaxy Note 5
My daughter's Note 5 has died. There are contacts and photos that are stored on the PHONE that we unfortunately discovered had not been sent to Google Drive or backed up. It had charging issues, for which we replaced the port and battery. It was fine for a short bit, then began having charging issues again (no matter what cable was used). The battery was draining terribly quickly, even when no superfluous apps were running. We took it in for repair, where they reported it wasn't the port, as they had plugged it in and saw the LED and indicator. They stated it had repeatedly turned itself off and on, then the following morning, it was dead. They said the motherboard was "dead." The computer makes the tone as though the phone is plugged in, but does not recognize it. I tried using an Android extraction tool for dead/damaged devices, but have been absolutely unsuccessful. Is there anything else I can try? Does anyone know how to recover anything from this device, short of lobbying a moonlighting G-man for some forensic work? Thank you in advance for your time and consideration. — Cami
Solution: Hi Cami. There's only one thing that we can say about this: you need a working motherboard to access contents of its storage device. If a phone does not power on at all, there's no available solution that an average user can do about it other than hope that a motherboard repair can revive it. For example, if the cause of the power problem is isolated to the power management IC, replacing this part may make the phone turn back on. However, in most cases, if a technician says that the motherboard is dead, it's most probably due to a failure of multiple sets of component failures, which can become very tricky to fix. In these cases, it will be more practical to simply replace the existing motherboard than spend a long time diagnosing and replacing individual components. The thing is, motherboard replacement also means you'll never be able to recover the contents in the storage device since you can't just bring the chip over to the new motherboard. This means that motherboard replacement will never address your concern. Try to talk to your trusted technician and let them assess the situation. If they'll say there's nothing more that they can do about it, then that's probably it.
Problem 10: Galaxy Note 5 can't connect to AT&T 4G LTE network
So, about 2 weeks ago now my AT&T Samsung Galaxy Note 5 has been having terrible connection issues. Basically no AT&T network connection. It started out as a problem with both LTE and wifi connection problems but now mainly the LTE now. Receiving duplicate text messages coming in. Sometimes up to 5 of the same text message and a friend said that I was sending out multiple duplicate texts also. I have factory reset my phone now about 5 or 6 times trying to fix the problem but no luck. Tried a new SIM card and still no luck. 1 AT&T rep told me that it was probably a my phone and to call a repair man or get a new phone. The last AT&T rep I talked to said that it sounds like a signal problem and to get a Microcell Network Extender. I have lived at my apartment now for 2 years and have never had this problem up until 2 weeks ago. He said that my Note 5 is just so old that its acting up like it has and I need the Microcell or get a new phone. Is that right? You are telling me that my phone, my Samsung Galaxy Note 5 is so old that it is becoming obsolete????? Are you serious?? Does this sound right?
I was planning on getting a new phone but wanted to wait for the new Note 8 but this is becoming such a problem that if it isnt any better ASAP…I will need to get a new phone by the end of the week. I planned on selling this Galaxy Note 5 when I got the new phone also but how can I if it is acting like this??? This isn't a face plate changing Nokia phone?? It's a Galaxy Note 5….Really??? — Shanna
Solution: Hi Shanna. If a factory reset did not improve the situation at all, then it must not be a device problem. Just like what we tell other users above, do another round of factory reset and observe how network connection works when there are no apps installed. With the phone's software settings all reverted to defaults after a factory reset and there are no apps installed, the network problem should go away. If the problem persists though, that's not a device problem at all. There must be an issue with your carrier's service in your area. You must work with them to confirm that further.
---