One of the factors that draws the attention of consumers to the #Samsung #Galaxy #S5 is its 5.1 inch Super AMOLED display. This screen has a resolution of 1080 x 1920 pixels at 432 ppi making images and videos appear lifelike. Browsing a website, playing games, or viewing photos on the device is such an awesome experience. There are however instances when issues concerning the phone display will occur which is what we will be discussing today. In this latest installment of our troubleshooting series we will tackle the Galaxy S5 snowy static screen issue & other related problems.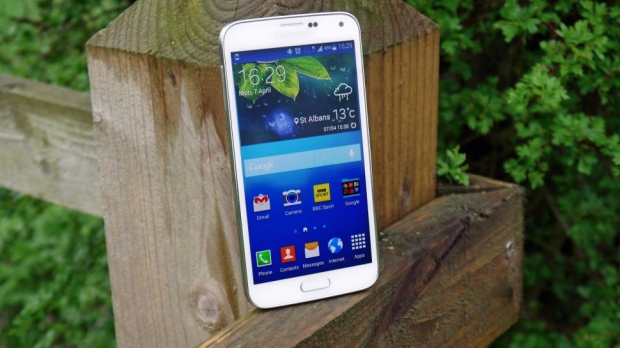 If you own a Samsung Galaxy S5  or any other Android device for that matter then feel free to contact us using this form. We will be more than happy to assist you with any concern that you may have with your device. This is a free service we are offering with no strings attached. We however ask that when you do contact us try to be as detailed as possible so that an accurate assessment can be made and the correct solution can be given.  
If you would like to browse the previous parts in this series then check out this link.  
You may also reach us at our Facebook and Google+ social media accounts.
S5 Snowy Static Screen
Problem: Snowy/static screen when trying to boot into recovery or download mode.  Also got snowy/static screen when turn power on and I can hear the startup music after it finished the startup process, the screen went blank then when I push the power or home button, the screen displayed normally.  I also got the snowy screen when charging while the phone is off.
Solution: This appears to be a hardware issue already since the problem also occurs when trying to boot in recovery or download mode.
The possible causes to this snowy / static screen are as follows
Defective display

Loose cable connection between the display and the phone board

Defective display driver
For this issue I suggest you bring your phone to an authorized service center so the exact cause of the problem can be determined.
S5 Screen Flickers At Low Level Brightness
Problem: At a low level brightness the screen flickers, when i go to sleep and wake up, i check it, and usually the screen is either black and wont display, or its slightly green and flickering like mad. If i turn the brightness up a little it seems to stop. I have tried wiping the cache data, i did a factory reset, and it still does it. I asked the carrier I am with, and they have no idea. I was hoping you could tell me what is going on, and if that basically means I have to go to someone to get it fixed? It also just started out of the blue, and now I am unable to use text messages, too
Solution: Smartphone models that use a Super AMOLED display are known to flicker when it is set to low brightness. This is because of the type of technology it uses to light up the screen. In a Super AMOLED display each individual pixel emits its own light. To increase or decrease the brightness the amount of current must be adjusted for each pixel. It is when the current is reduced that the screen flickering occurs. This issue however does not occur on all phone models using Super AMOLED displays.
If you have already performed a factory reset which doesn't seem to work then one option that you have is to just set the brightness to mid to high setting. If the issue still occurs then you should bring your phone to an authorized service center and have it checked. It's possible that the display will need to be replaced.
S5 Screen Is Black
Problem: I recently dropped my phone and thinking nothing of it left it alone, after about an hour I looked at it and saw the screen went wonky. Half of it was black and it now had pink and green lines running from top to bottom, the rest of the screen that you could see, looked faded. I immediately turned it off and after about 10 minutes turned it back on hoping the issue would be resolved. It wasn't I turned it off again and then removed the battery for 20 seconds and replaced it. up until i removed the battery the screen was still usable i could still access apps and lock and unlock it. after removing the battery the screen completely stopped working and went black. i again removed the battery, put it back in, connected it to the charger and attempted to turn it back on only to still see a black screen. the buttons all work the, the return button still lights up at the bottom, but nothing. any suggestions, or is my screen completely shot?
Solution: It looks like the display got damaged when you dropped the phone. Try to check if you are able to access the recovery mode. If you can see the various options under this mode then there's a chance that you can fix this issue. Perform a factory reset in this mode. Take note that this will delete your phone data so make sure to have a backup copy before doing this.
If you are unable to access the recovery mode due to the black screen then you need to bring your phone to an authorized service center. It's very likely that the whole display assembly will have to be replaced.
S5 Glitching Green Screen With Lines
Problem: I've had my Samsung S5 for about 5 months now, and it's been working fine, until now. Last night when I was decreasing the brightness I found that the display was glitching and shaking. Then this morning when I turned on my phone right as I pressed the power button to turn it off a greenish screen with lines and then broken colors flashed across the screen. My phone is working normal besides this issue, I'll really appreciate if I can get some information with regards to what is wrong and what I should do to fix it…Thank you for your time.
Solution: Have you tried turning the display brightness up then check if the issue still occurs? Because of the technology used by a Super AMOLED display it is prone to screen flickering at low brightness level. If the issue occurs even at a high brightness level then I suggest you backup your phone data then do a factory reset. If after the reset the problem still persists then have your phone checked at an authorized service center.
S5 Difficult To Unlock
Problem: So… well I did you get my phone off Amazon in February, about a week ago it started acting up. I been having multi colored horizontal lines across screen and getting the screen to "wake" is like playing Russian roulette. I downloaded wave unlock the other day and it works a little better than the buttons do. But three of five times the screen will not ""wake"" but is fully responsive. I don't know if it's lcd problem, system problems, or even a bad wire. When it does come on and I get it unlocked it works perfectly, it's just unlocking the phone that the screen acts up. Please help.
Solution: I've listed below the recommended troubleshooting steps that you need to do to resolve this problem. Move to the next step if the issue still remains.
Wipe the cache partition of your phone from the recovery mode. This deletes the temporary data in your phone which can sometimes cause this kind of problem.

Start your phone in Safe Mode. Check if the issue occurs in this mode. If it doesn't then a third party app you installed in your phone could be causing the problem. Find out what app this is and uninstall it.

Backup your phone data then do a factory reset.
If the above steps fail then I suggest you backup your phone data then do a factory reset.
S5 Screen Flickers Black When On Charger
Problem: The screen flickers, turns green, flashes really bright, and sometimes goes black while maintaining seemingly full functionality (can still hear it and feel it doing what it's supposed to without actually seeing it) but it only does all this when the phone is at 100% and on its charger. Just did a factory reset last night but when I woke up it was still doing it.
Solution: Try using a different charger when charging your phone. If you have another battery then try using it on your device. If the problem still occurs then this could already be a hardware related issue. I suggest you bring your phone to an authorized service center and have it checked.
S5 Screen Glitching
Problem: it started happening a couple of days ago, my phone screen literally glitches. different parts of my screen will double and move to different spots or shake around. different spots of the screen will move up or down it was minor at first but now it shakes and freezes too much to use it. I've already factory reset it but it didn't do anything.
Solution: It's possible that this problem could be caused by a damaged display. Since you already performed a factory reset which doesn't seem to fix the problem I suggest you have your phone checked at an authorized service center.
Feel free to send us your questions, suggestions and problems you've encountered while using your Android phone. We support every Android device that is available in the market today. And don't worry, we won't charge you a single penny for your questions. Contact us using this form. We read every message we receive can't guarantee a quick response. If we were able to help you, please help us spread the word by sharing our posts with your friends.