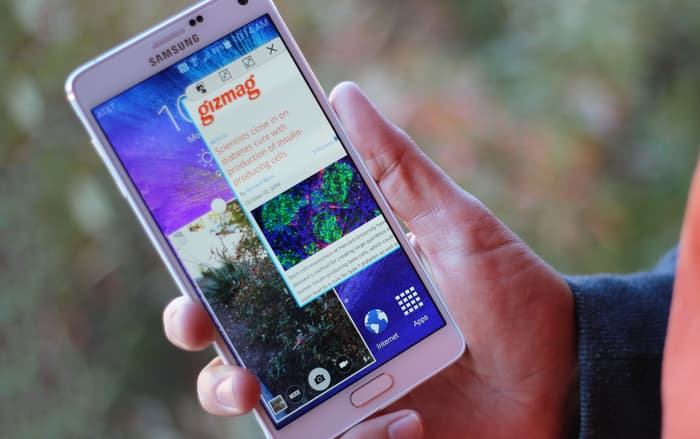 Welcome to another #GalaxyNote4 post! Below are 5 different problems submitted by some members of our community. If you want to look for more Note 4 troubleshooting, kindly visit this page.
If you are looking for solutions to your own #Android issue, you can contact us by using the link provided at the bottom of this page, or you can install our free app from Google Play Store.
When describing your issue, please be as detailed as possible so we can easily pinpoint a relevant solution. If you can, kindly include the exact error messages you are getting to give us an idea where to start. If you have already tried some troubleshooting steps before emailing us, make sure to mention them so we can skip them in our answers.
---
Problem #1: Galaxy Note 4 freezes and reboots randomly
Hello. I am Ti'Ara Carter. I recently switch my Note 4 from T-Mobile to AT&T. Before switching to AT&T, I had problems with my battery life, however my main issue is I cannot get my phone to operate correctly with the AT&T service. I did get the Note 4 unlocked and the AT&T service works fine with the phone. However the phone continuously freezes and reboots several times throughout the day. I've been forced to purchase another phone, to ensure I have a phone that is working, but I'd like to use my note 4. I've moved from 32GB phone to a 4 GB phone and I am about to lose it!
Also might I add, I've taken my phone to Samsung directly and they informed me that there is nothing they can do with the phone because the binary has been tampered with. Their explanation was that AT&T uses a completely different model for Note 4 and it appears that an update through AT&T on this phone is trying to process but can't because the phone isn't compatible… Sounds like bologna to me but I'd love to get my note 4 up and running again. Also, even after removing the AT&T SIM card from the phone, I still have battery issues and phone will not stay booted an entire day.
Can you help? — Ti'Ara
Solution: Hi Ti'Ara. Knowing what the real cause of freezing and random reboot problem is difficult because we don't know the complete history of your phone. However, you can do the general rule in phone troubleshooting by isolating the potential cause via trial-and-error. You basically just need to do software troubleshooting first like observing how your device behaves when it's in safe mode and/or after you wipe the cache partition and perform a factory reset. Should software troubleshooting fails, you can assume that a hardware issue is to blame.
Boot in safe mode
If you install plenty of third party apps, try to restart the phone in safe mode. While this mode is enabled, all third party apps and services associated with them will be prevented from running so if one of them is the culprit, the issue will not occur. Here are the steps how to boot your Note 4 in safe mode:
Turn off the phone completely.
Press and hold the Power key and the Volume Down key.
When the phone starts to boot, release the Power key but continue holding the Volume Down key until the phone finished restarting.
Safe mode will be display at the lower left corner; you may release the Volume Down key now.
Wipe the cache partition
The cache partition is a directory where Android save files used for apps to run smoother and faster. If you've noticed, apps usually load slower during the first time you run it since installation. But the next time you open it, it would be faster and even smoother. Of course, not everybody can notice that.
Wiping the cache partition is one way to get the phone out of Safe Mode or from being stuck on the logo during boot up. This procedure will all files stored in the cache partition, and how it's done on the Note 4:
Turn off the Galaxy Note 4 completely.
Press and hold the Volume Up and the Home keys together, then press and hold the Power key.
When the Note 4 vibrates, release both the Home and Power keys but continue holding the Volume Up key.
When the Android System Recovery shows on the screen, release the Vol Up key.
Using the Volume Down key, highlight the option 'wipe cache partition' and press the Power key to select it.
When the wiping of the cache partition is finished, highlight 'Reboot system now' and hit the power key.
If these procedures won't make any difference at all, don't hesitate to completely wipe the phone clean via factory reset. Nobody wants to do a master reset but sometimes, it's the only effective way to fix a software problem. Please refer to the steps below on how to do it on your device.
Now, if all these software troubleshooting won't fix the issues, it's safe to say that there's a hardware error on your device. It can be the battery or any other component in the logic board. If Samsung can't pinpoint the exact source of the problem, that's probably because they don't want to check deeper. Some hardware problems are better resolved by simply replacing the unit instead of going through a tedious diagnostic process.
Problem #2: Galaxy Note 4 no longer turns on after an update
Hello! I came across some troubleshooting advice of yours and decided to reach out regarding my current situation. I have a Samsung Galaxy Note 4 Edge that has been inoperable since attempting a software update. I have since taken it in to a Samsung technician to have the firmware flashed. They did a factory reset and deleted whatever software on the phone. After that, they were unable to get the screen to come on to do the flash. Upon arriving home, with a bit of hope in my heart, I plugged my phone into a wall charger and attempted to turn it on. By luck, the indicator light came on and I was able to get the phone to power up. It immediately indicated a drained battery and to charge the device, turning back on. I have since been unable to turn it back on nor is the red indicator light lighting up.
I am currently downloading the Odin to my computer and realize I should not be continuing to mess with the device but I am trying to take advantage of whatever changes I experience. Please advise me on what you think might be beneficial for me to try.
Thank you. — Audrene`t
Solution: Hi Audrene`t. If Samsung technicians can't turn the phone back on themselves, we doubt if there's anything that you can do on your end to fix the issue. You either have to consider testing a new battery (as the current one may have depleted its power completely and has lost the ability to hold a charge), or getting the unit replaced.
The most that you can do on your end is to see if you can force the phone to boot in other modes (safe mode, recovery mode, download/Odin mode).
Problem #3: Galaxy Note 4 does not light up the screen when SMS or notifications arrive
Good morning DroidGuy! I'm hoping you may be able to help me with a problem I am having with my smartphone.
I have a Samsung Galaxy Note 4. This is the second one I've had and I love it! I didn't have this problem with my first one. I am having problems with my notifications. If I have it set for the LED lights up it works. However, on my first phone the screen would light up and let me know when I had a text or other notifications. This one will not light up for notifications. I have went through every setting I can possibly imagine! Nothing works! I've read so much trying to fix it and I've read a lot of people saying different apps need downloaded, such as, SMS Wake-up and Lock Screen Notifications. I didn't have to have an app on my first Note 4.
What am I doing wrong? Or what am I not doing that I need to be doing? Please help me fix this?! I'm ready to pull my hair out trying to fix this! I really don't want to install an app. Especially knowing it worked fine on my first S3! However, if there is no other solution I suppose I will have no choice if I want this feature. And if that is my only option, which free app, that is very simple to use would be your highest recommendation? 
PLEASE help me! Thank you in advance. Have a wonderful day and God Bless you!
Desperate for your help. — Tammy
Solution: Hi Tammy. Are you positive that both Note 4s are running the same version of Android? Keep in mind that each Android version has a slightly different approach towards notifications. For example, Lollipop provides more options to customize notifications for every app compared to the previous versions. Because you did not indicate the version of Android on your device, we can't give you a specific instruction. In general though, notification settings should be under Settings.
Keep in mind that some carriers may also release their own updates to slightly modify notification settings or remove certain features for a particular device. If you've checked all settings related to notifications, then most probably your device does not have the ability to give you what you want.
Problem #4: Galaxy Note 4 not downloading all emails from the server
Hello. I have a Samsung Galaxy Note 4, and I (seemingly successfully) added 6 email accounts for work (each for a different client that we manage).
The issue that I am having is that I am seeing a message on the screen in the Email view that says "You may have emails that have not yet been retrieved from the server". This is indeed true, as I am receiving emails on my laptop to these accounts that are just not coming to the phone.
The funny thing is that when I send emails from the addresses on the phone, they send, and are received on my laptop and phone (for example when I send a test email to my Gmail account). However, when I respond from Gmail on the laptop, the email only comes to the work addresses on the laptop, and not to the phone. But, when I respond to the same test email from Gmail on the phone, it indeed goes to the phone's work emails, and to the laptop.
So the send/receive settings seem OK… but the phone just won't retrieve from the server. So I am missing out on emails when I am away from the laptop.
Can you advise what the issue may be and how to resolve? Any assistance you can offer is appreciated.  Thank you.
PS> I am located in Jamaica, WI. — Dionne
Solution: Hi Dionne. If you want to view emails on more than one device, make sure that use IMAP server type when setting them up as opposed to POP3. Basically, selecting IMAP tells the server to forward a copy of your emails to your devices like the Note 4 and laptop. POP3, on the other hand, is convenient if you only want to check and download emails on one device.
Make sure that all devices trying to access your emails are set to use IMAP during the configuration for the system to work. For example, if you use POP3 on your laptop while IMAP on your Note 4, the email server may get confused and may not be able to forward a copy of emails to both of them. If you access your emails on your laptop first, there's a chance that the server will push all emails to it and may no longer do the same for the Note 4.
Problem #5: Galaxy Note 4 screen flashes | Note 4 loses signal and keeps freezing
Hi there. I have had my Note 4 for a couple of years and i won't trade it for the world but lately it's giving me severe headaches and suddenly i am a really an angry girl. Here's why: my phone suddenly flashes you know like when you are trying to take a picture with your phone of something on a TV…that stripes it makes and flashing. Then my signal bar is gone, replaced with a circle with a stripe through, you know,  so it doesn't have any signal.
But that's not the worst that happens. After it loses signal, it freezes… like completely!! The first few times i did a soft reboot and the problem is fixed but now nothing wants to work. I did check for updates but there is nothing. There are no apps that i have recently downloaded and i run virus scans every evening at 10. The only way i fix it now is if I leave my phone off for a few hours then switch it back on…
Please help me…i am afraid if this keeps on happening I'm going to jail for throwing someone with a Note 4… Lol. Please and thank you. — Ann
Solution: Hi Ann. Issues like these may be caused by a bad app or a firmware glitch. Try to boot the phone in safe mode (steps provided above) and observe the device for at least 24 hours. If your phone behaves normally and the issues won't occur, start uninstalling third party apps until the issue is eliminated.
If nothing changes though, consider wiping the phone clean by doing a factory reset. Here's how:
Turn off the Galaxy Note 4 completely.
Press and hold the Volume Up and the Home keys together, then press and hold the Power key.
When the Note 4 vibrates, release both the Home and Power keys but continue holding the Volume Up key.
When the Android System Recovery shows on the screen, release the Volume Up key.
Using the Volume Down key, highlight 'wipe data / factory reset' and press the Power key to select it.
Now highlight 'Yes — delete all user data' using the Volume Down key and press the Power key to begin the reset.
When the master reset is complete, highlight 'Reboot system now' and hit the Power key.
The Note 4 will restart but it will be longer than usual. When it reaches the Home screen, then begin your setup.
---
Engage with us
If you are one of the users who encounters a problem with your device, let us know. We offer solutions for Android-related problems for free so if you have an issue with your Android device, simply fill in the short questionnaire in this link and we will try to publish our answers in the next posts. We cannot guarantee a quick response so if your issue is time sensitive, please find another way to resolve your problem. 
If you find this post helpful, please help us by spreading the word to your friends. TheDroidGuy has social network presence as well so you may want to interact with our community in our Facebook and Google+ pages.