The #Samsung Galaxy Note 5 (#Note5) screen freeze issue is among the most commonly reported problems since its release in 2015. More often, this problem is minor especially if only an app is causing it but for those who haven't encountered it yet, it may pose as a serious issue. App crashes often lead to screen freezes as the system may take a little while terminating the process that's causing trouble.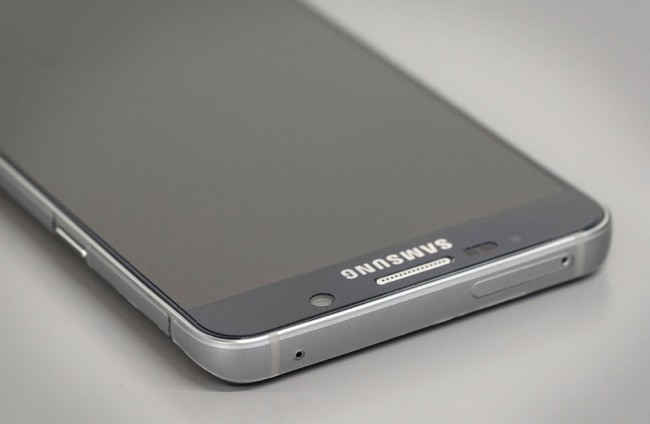 There were also cases wherein the screen totally became unresponsive that whatever you do, the phone just won't respond. Issues like these are probably caused by a system crash wherein all services and functions just ceased to work for some reason. It can be considered as a serious firmware issue but as long as it's a firmware issue, it can be fixed without visiting a technician.
In this post, I will walk you through in troubleshooting your Samsung Galaxy Note 5 with frozen and/or unresponsive screen. But before anything else, if you have other issues, make sure you visit our troubleshooting page as we've already addressed hundreds of issues with this phone. Odds are that there are already solutions ready for your device, just find problems that are similar to yours. You may also contact us by filling up our Android issues questionnaire.
Troubleshooting Galaxy Note 5 random screen freezes
As I said earlier, the cause of this problem might be just a simple app crashing issue. So, we must start our troubleshooting with that in mind.  Try to follow these steps…
Step 1: Boot your Note 5 in safe mode
Assuming it's an app issue, we don't know whether it's a third-party app or a pre-installed one so it's necessary to boot the device in safe mode so that we can isolate the problem immediately.
Turn off your Galaxy Note 5.

Press and hold the Power key.

When 'Samsung Galaxy Note 5' appears, immediately release the Power key and then press and hold the Volume Down button.

Continue holding the Volume Down button until the phone finishes the restart.

When you see Safe Mode on the lower left corner of the screen, release the button.
Once in safe mode, operate your phone normally and try to see if there are instances that the screen will freeze for a few seconds. If there is, then you must continue troubleshooting, otherwise, you have to find the apps that are causing the problem and either disable them if you're not sure yet or uninstall them directly.
Step 2: Backup your data and reset your Note 5
It's a sure fix but it always stays at the end due to the hassle the owner may experience in backing up his/her files and data. But in this case, you are left with no choice but to reset your phone to get rid of the random freezes.
From the Home screen, tap the Apps icon.

Find and tap the Settings icon.

Under the 'Personal' section, find and tap Backup and reset.

Tap Factory data reset.

Touch Reset device to proceed with the reset.

Depending on the security lock you used, enter the PIN or password.

Tap Continue.

Touch Delete all to confirm your action.
If the random freezes still occurs after the reset, then try to check if there's an available update, if none, you should contact your service provider or send the phone in for checkup as the firmware may need to be re-installed.
Troubleshooting Galaxy Note 5 unresponsive screen
Unresponsive and black screen is also very common to Note 5 owners. Many actually encountered this problem but the thing is most of those issues have been minor and were actually fixed. Unless your device suffered liquid and physical damage, try the troubleshooting procedure you can find here as they may be able to help you fix this problem.
Step 1: Do the Forced Reboot procedure
If the screen is all black, unresponsive and if there are lights blinking, then there's a chance the device's firmware may have crashed. Firmware crashes happen all the time and it may seem to be a serious issue especially for people who don't know what it is. To try to fix it, press and hold the Volume Down and Power keys for 10 seconds. Assuming it really is the problem and the phone has enough battery to power up its components, then it will start up.
Step 2: Charge the phone to see if it responds
There's always the chance that the phone drained its battery totally. Naturally, the phone won't respond no matter what you do. So, charging the phone would fix the problem or, at least, give you an insight whether the phone is suffering from a minor app and firmware issue or from a serious hardware problem.
If the Note 5 won't respond when plugged in, you might be dealing with a hardware problem but you need to verify it's not a charger issue. The best way to do that is to use a different charger and cable or try to connect the phone to a computer to see if it responds. If still not, then proceed to the next step.
Step 3: Attempt to boot your phone in recovery mode
This will tell you right away if the handset is still capable of loading its bootloader. Booting in recovery mode requires the use of all hardware components so if there's enough battery and there's no serious issues with the hardware, the phone should be able to boot up in recovery mode. In this case, you may try to reboot the device to see if it can do that normally. If not, i suggest you do the master reset:
Remove your Google account and disengage the screen locks to make sure you won't trip the Factory Reset Protection (FRP).

Turn off your Samsung Galaxy Note 5.

Press and hold the Volume Up, Home and Power keys together.

When the device powers on and displays 'Power on logo', release all keys and the Android icon will appear on the screen.

Wait until the Android Recovery Screen appears after about 30 seconds.

Using the Volume Down key, highlight the option, 'wipe data/factory reset' and press the Power key to select it.

Press the Vol Down button again until the option 'Yes — delete all user data' is highlighted and then press the Power key to select it.

After the reset is complete, highlight 'Reboot system now' and hit the Power key to restart the phone.
On the other hand, if the phone couldn't boot up in recovery mode, then there's no other things left to do but send the phone for repair.
I hope that this simple troubleshooting can help you.
CONNECT WITH US
We are always open to your problems, questions and suggestions, so feel free to contact us by filling up this form. This is a free service we offer and we won't charge you a penny for it. But please note that we receive hundreds of emails every day and it's impossible for us to respond to every single one of them. But rest assured we read every message we receive. For those whom we've helped, please spread the word by sharing our posts to your friends or by simply liking our Facebook and Google+ page or follow us on Twitter.