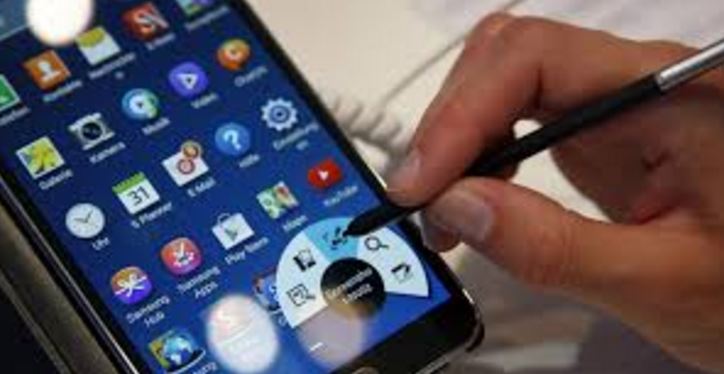 No Android user is spared from a power drain issue on their devices. The issue is, most of the time, not caused by poor hardware but rather software. The number and quality of apps running in a device can make or break any one's experience with an Android device. Buggy updates can also be to blame from time to time. In fact, there are so many reasons why an Android device, like an#GalaxyNote4, leaks power faster than normal. Generally speaking, power-related problems are some of the most common complaints we receive from our community. We hope that this post can shed light on some of these problems.
Here are the specific topics discussed in this article today:
If you are looking for solutions to your own #Android issue, you can contact us by using the link provided at the bottom of this page.
---
Problem #1: Galaxy Note 4 battery losing charge very quickly
Okay, so I can be using my Note 4 and the charge will be fine, but once it drops below 50-30%, the shown percent either won't change for a while or will move very slowly. Then all at once it will drop to around 10-20% and then 5, to dead within a few seconds. No particular apps or anything cause this kind of battery issue. Then it will turn back on at 0 or 1 percent. Sometimes however, it will just die at the 20% mark and not drop fast.
Another issue is seen when using the app SnapChat. The phone can have 50 or more percent but, if trying to send a simple picture on the app, it will immediately shut off and say 0% when plugged in. The SnapChat range really depends on the percentage. Some days it will last until 20%, while others it dies at 65 or 70 percent. — Cody
Solution: Hi Cody. Your first task is to narrow the possible causes why the battery acts this way. An issue like this can sometimes be caused by a software bug. The phone's physical battery is simply a dumb cell that stores and discharges power. Charging process and power consumption is managed by your phone's operating system, which can sometimes become corrupted. It is therefore logical to narrow down the causes by doing software troubleshooting first.
Battery calibration is a good way to start here. Battery Stats, an Android operating system feature that tracks battery capacity can sometimes be mistaken. It may at times give the false reading causing the phone to automatically shut the system off. To rectify this, calibrating the battery must be done. Here's how it's done:
Use the phone by playing games or doing tasks to hasten power discharge, until the phone turns itself off.
Charge the phone without turning it back on.
Wait until the battery says it is fully charged to 100%.
Wait for an hour before unplugging the phone from the charger.
Use the phone until battery reaches 0% percent. The phone should turn off by itself.
Recharge the phone to 100%, wait for an hour before unplugging it again.
The battery should now be recalibrated. Observe how phone works.
If there's something wrong with how the phone's operating system manages power usage, battery calibration should fix it.
If nothing changes though, there's a big change that you have an issue with the battery itself. Keep in mind that battery loses capacity over time. If you have been using the phone for over a year now and you charge it at least once a day, there's high likelihood that the battery has simply lost a significant amount of capacity. Try using another battery to see a difference.
Problem #2: Galaxy Note 4 stuck in boot screen
Phone stuck on Boot screen. ""Samsung Galaxy Note GT-N7000″. Cannot access the startup menu (Volume up, Home, Power). Phone just cycles off and on to the same boot screen. Tried battery out and hold power key for 1 minute. Can access download screen "Warning – A custom OS can cause etc" and then select "Continue" using the volume up key. Gives screen showing:
"ODIN Mode
Product Name: GT-N7000
Custom Binary Download: No
Current Binary: Samsung Official
then the android green logo followed by..
Downloading….
Do not turn off target"
However, unable to make a successful connection via the USB to Kies 2.6 on the laptop.
Prior to locking up the phone had shown low memory warnings and had also locked up a few times but always recovered. Failed to start after overnight charging. No new software recently installed.
Micro USB card removed.
Can't seem to access anything else apart from the download screen.
The phone is in mint condition so I'm reluctant to just can it.
Any ideas? — Mark
Solution: Hi Mark. You are left with little to nothing in terms of troubleshooting or solution in this case. Accessing Odin mode is useless unless the phone talks to a computer properly. As it is, you cannot even flash a new or stock ROM to your device so you can boot it back normally. Since recovery mode access is out of the question here, the only thing that you can do is to seek help from Samsung for more advanced troubleshooting or  unit replacement. If this phone is part of your mobile plan, call your wireless carrier for information how to have it replaced.
Problem #3: Third Galaxy Note 4 with same battery issue
Battery won't charge beyond about 75%. This is the third new Note 4. All 3 have had the same problems. The newest one had they problem from the beginning. I've tried 2 factory chargers, 2 generic chargers, multiple outlets, factory resets including formatting the SD card, tried 2 batteries, Ice discharged residual electrical energy from the unit, had multiple Sprint technicians clean and examine the devices and check the batteries. I've spoken with Samsung customer support and a Samsung sales rep. The Samsung guys and the Sprint technicians agree that this is a software issue and not related to any physical problems on an individual phone. Neither Sprint nor Samsung will accept responsibility and Sprint is only willing to keep replacing the unit without addressing the problem, moving the problem up the chain of command or providing an upgraded unit. The 2nd unit had the problem immediately and I exchanged it within 1.5 months, after extensive testing. The 3rd unit is only a couple days old. I'm seeking advice and assistance, either with holding Sprint and Samsung accountable or fixing the problem.
Thank you. — David
Solution: Hi David. If this has been the third unit with the same exact problem, a third party app may be to blame. If you installed the same set of apps on all phones, one of them must be behind this trouble. Try doing a factory reset and observe the phone for a couple of days without installing any third party application. This is the best way to confirm our hunch.
Problem #4: Galaxy Note 4 random bootloop issue
Every time I press the power button on my phone, it shuts down and then gets caught in boot loop for a little bit: it starts up again and says "Samsung Galaxy Note 4″ and then will shut down and restart again until it finally starts up all the way. It has happened in the past every now and then but has been occurring more and more recently until yesterday when I couldn't press the power button once without my phone quitting. I have resorted to pressing the home button to turn the screen on and waiting until the screen times out so I don't have to press the power button to turn the screen off. What should I do? Thanks in advance for your fast reply! — Benjamin
Solution: Hi Benjamin. This may be an operating system issue. Make sure to back up your personal data (photos, videos, contacts, etc) and perform a factory reset. For reference, please see steps below on how to do a factory reset:
Turn off the Galaxy Note 4 completely.
Press and hold the Volume Up and the Home keys together, then press and hold the Power key.
When the Note 4 vibrates, release both the Home and Power keys but continue holding the Volume Up key.
When the Android System Recovery shows on the screen, release the Volume Up key.
Using the Volume Down key, highlight 'wipe data / factory reset' and press the Power key to select it.
Now highlight 'Yes — delete all user data' using the Volume Down key and press the Power key to begin the reset.
When the master reset is complete, highlight 'Reboot system now' and hit the Power key.
The Note 4 will restart but it will be longer than usual. When it reaches the Home screen, then begin your setup.
Problem #5: Galaxy Note 4 randomly "dies" when not connected to a charger
Hi, my phone is experiencing some major battery issues. In the morning when I wake up for class, I unplug my phone at 100% and go on to my day. The battery drain is normal, but when I open certain apps when it's not plugged into the charger that phone "dies". The reason I put "dies" in quotes is because if I wait around 40 minutes to an hour I can turn it back on, it having the same battery as when it "died". I honestly do not know why it does this, I have a screenshot of the power consumption and it shows a massive dip down to 0% then back up to around 50ish. I deleted many apps I no longer use and emptied a lot of space on my phone, and that seemed like it helped, but it didn't. When it gets lower that 80% is when it starts to randomly "die". I have attempted to turn on both of the power saving modes that the phone has pre programed and both dont do anything. — Noah
Solution: Hi Noah. Please see our suggestions for Cody above. Make sure that you do a factory reset before attempting to replace the battery itself.
Problem #6: Fixing Galaxy Note 4 power drain issue
My Note 4 was working fine earlier today. Unfortunately my phone has now crashed. It was performing perfectly fine until my phone was down to fifteen percent. after that when I plugged it in I noticed two things:
My phone was still dropping power even though recognizing that it was plugged in and charging.
the other problem I noticed was that the screen brightness I could no longer manually adjust. It is now completely dead and plugged in registering that it is plugged in and charging. It is unresponsive except for the blinking LED light letting me know its charging.
When I also press the power it lets me know it's charging at 0%, it has been this way for roughly 2 hours several different charging cords, wall ports as well as computer ports still no response. While the phone was still functioning i put the phone into safe mode where i was able adjust screen brightness where as before i could not. Unfortunately before i could uninstall the new app (word Crush) my phone died and has been unresponsive except for the above mentioned. — Paige
Solution: Hi Paige. Please follow all the software troubleshooting and solutions mentioned in this post like calibrating the battery, doing a factory reset, or replacing the battery. Any of these three should help you fix the problem.
We noticed that your battery is also draining power even when it's charging. That can due to a hardware malfunction and has nothing to do with software. Sometimes, a bad charging USB port can cause unnecessary power loss even when charging. If nothing of the three solutions mentioned won't fix it, have the microUSB port replaced. Better still, consider having the phone itself replaced.
---
Engage with us
If you are one of the users who encounters a problem with your device, let us know. We offer solutions for Android-related problems for free so if you have an issue with your Android device, simply fill in the short questionnaire in this link and we will try to publish our answers in the next posts. We cannot guarantee a quick response so if your issue is time sensitive, please find another way to resolve your problem. 
When describing your issue, please be as detailed as possible so we can easily pinpoint a relevant solution. If you can, kindly include the exact error messages you are getting to give us an idea where to start. If you have already tried some troubleshooting steps before emailing us, make sure to mention them so we can skip them in our answers.
If you find this post helpful, please help us by spreading the word to your friends. TheDroidGuy has social network presence as well so you may want to interact with our community in our Facebook and Google+ pages.