When a smartphone is still being widely used three years after its initial entry into the market then you can say that this is a solid model. The #Samsung #Galaxy #S5 is one such model which is still popular today. This former flagship device can still deliver a great user experience due to its great hardware as well as the constant software updates that it has been getting. Some of the outstanding features of this phone include a removable battery, water and dust resistance, and a microSD card slot to increase the available storage space. While this is being used as a reliable daily driver by many there are instances when certain issues can occur. In this latest installment of our troubleshooting series we will tackle the Galaxy S5 battery gets hot discharges quickly issue & other related problems.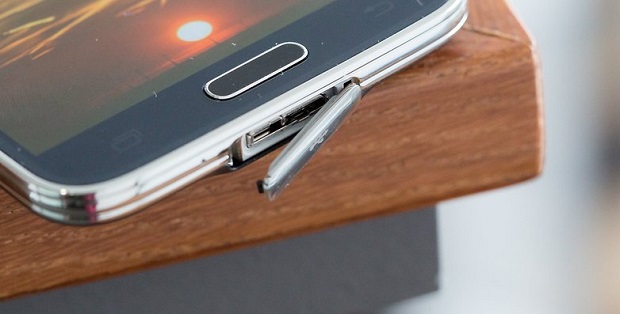 If you own a Samsung Galaxy S5  or any other Android device for that matter then feel free to contact us using this form. We will be more than happy to assist you with any concern that you may have with your device. This is a free service we are offering with no strings attached. We however ask that when you do contact us try to be as detailed as possible so that an accurate assessment can be made and the correct solution can be given.  
If you would like to browse the previous parts in this series then check out this link.  
You may also reach us at our Facebook and Google+ social media accounts.
S5 Battery Gets Hot Discharges Quickly
Problem: I still use my Samsung Galaxy S5, and am anxiously awaiting the Galaxy S8 (I hope it comes soon). Currently, I am experiencing trouble: my battery runs hot; it discharges rapidly; my phone responds slowly; sometimes the touch screen takes forever to respond; applications sometimes don't open; just using the phone for a few calls runs down the battery. I replaced the rapidly discharging battery with a new battery several months ago. I have Android Version 6.0.1, Security Patch February 1, 2017, KNOX Version 2.6.
Solution: There are three factors that can possibly cause this type of problem. It could be caused by a faulty battery, a glitch in the phone software, or an internal component in the phone that is failing to work. Follow the troubleshooting steps listed below to fix this issue. Immediately check if the problem till occurs after performing a step and if it does move to the next step.
Start the phone in Safe Mode then check if the problem still occurs in this mode. Does the battery run hot? Is it draining quickly? If these issues don't occur then the problem could be caused by an app you downloaded. Find out what app this is and uninstall it.

Wipe the cache partition of your phone from the recovery mode.

Backup your phone data then do a factory reset.

Try replacing the battery with a new one.
If the above steps fails to fix the problem then this could already be caused by an internal component that is failing to work. I suggest that you bring your phone to a service center and have it checked.
S5 Will Not Turn On With Screen Attached
Problem: hello, I have a galaxy s5 I'm trying to bring back to life to use again, it hasn't been used in a few months so the battery was dead I plugged it up and it charged up , it also had a cracked screen so I replaced it with a oem replacement screen, I removed the cameras while I had it apart after speaking with Samsung and being told I could without affecting anything, I put everything back together and tried to power up the phone to check the screen before gluing it back in place and got nothing. I plugged it in and the screen lit up with the battery symbol to show it charged to 100%, I disconnected the screen and hit the power button and the phone will turn on without the screen attached, with it attached still nothing, I can get it to the system recovery page but it will not scroll up or down and will not boot up. I got the phone to turn on 1 time with the new screen and that was after turning the phone on and then attaching the screen, other than that I have not been able to get anywhere again after that.
Solution: There's a possibility that the issue is caused by a defective replacement screen assembly, a loose connector cable, or an internal component of the phone that is failing to work. Try to retrace the steps that you did when replacing the screen. Make sure that the ribbon connector is secured tightly in place. It's also best if you try using another display assembly on your phone.
If the issue persists then I recommend bringing your phone to a service center and have it checked.
S5 Loses Charge Even When Plugged
Problem: Hi, my port was damaged recently and I just had it replaced. I noticed even before I took it to get the port replaced that the phone would actually lose charge even when plugged in with both the rapid charge samsung device and also the standard one prong device.  I thought this was because the port was damaged. But now I've had the port replaced and am having the same issue. When the phone is on, even plugged in either in my car or into my laptop, it will lose charge. I've of course changed out the battery but that made no difference either.  I've tried restarting in safe mode. No difference. the only way it will charge at all and not lose charge even while plugged in is if I turn it off and charge it.  Any other suggestions? Thanks.
Solution: Try doing a factory reset on your phone. Make sure to backup your phone data before doing the reset. Once the reset is complete do not install anything in your phone yet. If a microSd card is installed then remove it from your phone. Check if the same issue occurs. If it does then this could be caused by a faulty power IC or other internal component that is failing to work. I recommend that you bring your phone to a service center and have it checked if this is the case.
S5 Stuck In T-Mobile Logo Screen
Problem: T mobile is my subscriber I was in the middle of playing an app that I always play on my free time and my phone just shut off and on the only way I could get it to stop was to take off the battery and wait and I put it back in the phone turned on got to the t mobile screen and turned off again I plugged it into the wall to charge it and it was at 14% so it still had a charge so I tried to turn it on now its stuck on the t mobile logo screen
Solution: Most of the time this issue is usually caused by a software glitch. To troubleshoot this problem follow the steps listed below. Check if the issue still occurs after performing a step then move to the next one if it still does.
Remove the battery and microSD card ( if you have one installed). Press and hold the power button for at least a minute. This will discharge the phone circuit and clear out its RAM. Reinsert just the battery then turn on your phone.

Try connecting the phone to its charger then turn it on. If the phone starts then disconnect the phone from the charger and restart the phone. If it gets stuck in the boot logo then you might need to replace the battery of your phone.

Wipe the cache partition of your phone from the recovery mode.

Do a factory reset from the recovery mode. Take note that this will erase your phone data.
If the above steps fail to fix the problem then you need to bring your phone to a service center and have it checked.
S5 Recovering File From Dead Phone
Problem: Samsung Galaxy S5 phone died 3/14. Working one moment, black screen and unable to turn on the next moment. Is there a recovery program I can run to access files? On a sabbatical and have journals on the notepad, photos, and some files not synced to cloud. Phone had updated from Android v6.0.1 to whatever version is next a couple days before it died.
Solution: Unfortunately there is no way to recover the files in your phone unless it is turned on. You should try getting a new battery and check if this fixes the problem. If it doesn't then you will need to bring the phone to a service center and have it  checked.
S5 Crashed Now Stuck In Odin Mode
Problem: Hey it's Ashley, So I was playing a game on my phone and then it crashed. I have removed the battery trying to see if it helped and it didn't help. My phone wont even go the samsung logo.I could really use some help. I have tried to restart but it just goes straight to a screen that says the follow: boot recovery mode Check boot partitions. . Sbl1 partition does not work Odin mood high speed Product name: sm g901f Current binary: Samsung official System status: custom Reactivation lock: off Knox warranty void: 0x0 Qualcomm secureboot: enable (csb) Ap swrev: s1 t1 a1 p1 Secure download: enable Udc start
Solution: It looks like the phone has a corrupt system software and is bricked. The best way to fix this is to manually flash the updated firmware file of your device. Take note that this will erase all of the data in your phone. You can get the firmware file of your phone from the Sammobile website. Instructions on how to flash your phone are also provided on the website.
S5 Bricked After Rooting
Problem: Hello, I was trying to root my Samsung Galaxy S5 phone using Odin3-v3.10.6 and CF-Auto-Root-kltetmo-kltetmo-smg900t.tar.md5. It looked like it worked except that now my phone is bricked. It is stuck in the boot logo which at the top reads: RECOVERY BOOTING …. RECOVERY IS NOT SEANDROID ENFORCING Set Warranty Bit : recovery I removed the battery and restarted but it always comes back to the above boot logo. Can you help? Thank you.
Solution: If your phone got bricked after rooting it then the best way to fix the problem is to manually flash the updated stock firmware file of your phone.
S5 Freezes While Screen Glitches
Problem: I tried the soft reset and it didn't work. On wednesday my phone would freeze and show me a glitched screen and I couldn't exit out of it so I would take out my battery and put it back in the next day It kept on happening then when I put the battery back in (while plugged in) it made the charging screen a tint of orange then it shut down. The screen is off and the TouchPad isn't working but the lights still works and it vibrates as if it got a message. But i also use a bigger battery that's from a 3rd party.Please help.
Solution: You need to try doing a factory reset from the recovery mode. Take note that this will erase your phone data. If you are unable to access the recovery mode or if the issue still remains even after doing a factory reset then you should bring your phone to a service center and have it checked.
Feel free to send us your questions, suggestions and problems you've encountered while using your Android phone. We support every Android device that is available in the market today. And don't worry, we won't charge you a single penny for your questions. Contact us using this form. We read every message we receive can't guarantee a quick response. If we were able to help you, please help us spread the word by sharing our posts with your friends.