One of the best models in the Note series of devices to hit the market is the #Samsung #Galaxy #Note5. This phone which was released in 2015 is still the latest model in this series which you can get today. Although it can't compete in terms of performance when compared to the latest flagship releases this particular model can still provide the consumer with a great user experience. A lot of people are using this phone right now as their daily driver and haven't had much issues with the device. There are however instances when certain problems can occur which we will be addressing today. In this latest installment of our troubleshooting series we will tackle the Galaxy Note 5 battery drains very fast issue & other related problems.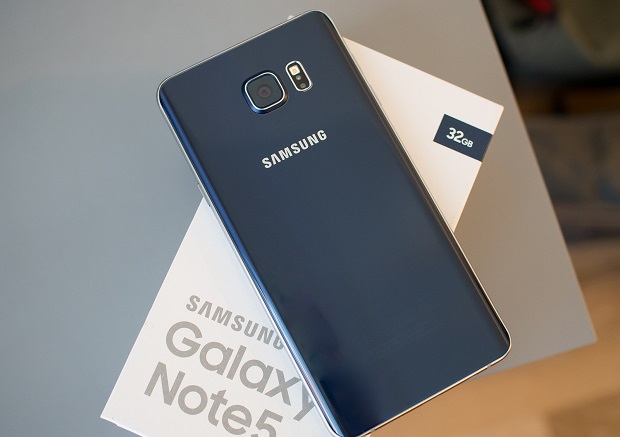 If you own a Samsung Galaxy Note 5  or any other Android device for that matter then feel free to contact us using this form. We will be more than happy to assist you with any concern that you may have with your device. This is a free service we are offering with no strings attached. We however ask that when you do contact us try to be as detailed as possible so that an accurate assessment can be made and the correct solution can be given.  
If you would like to browse the previous parts in this series then check out this link.  
You may also reach us at our Facebook and Google+ social media accounts.
Note 5 Battery Drains Very Fast
Problem: The battery drain very fast. I have tried hard reset, clearing cache uninstall infrequent use apps.  The battery level drop 20% when I am on the way to office, approximately 45 mins route. During the journey, I only check messages on facebook and web browsing. I also discover that, the battery level will shows 5% less when you turn off your phone and charge.
Solution: The first thing that you need to do in this case is to check if an app you installed in your phone is causing the problem. To do this you need to start your phone in Safe Mode. When the phone operates in this mode only the pre-installed apps are allowed to run while downloaded apps are prevented from running. Does the problem still occur in this mode? If it doesn't then it could be caused by an app you downloaded that is aggressively running in the background. Find out what app this is and uninstall it.
If the problem still occurs even in Safe Mode then you will need to proceed by doing a factory reset. Make sure to backup your phone data before doing the reset. Once the reset is complete do not install any apps in your phone yet.
Should the above steps fail to fix the problem then you will need to bring your phone to a service center and have it checked as it is possible that the battery of your phone is already failing.
Note 5 Can't Get Charging Cord To Fit
Problem: I can not longer hook my Samsung Note 5 to a power cable to charge. Either I can't get the plug in the charging slot or the cable is to loose and falls off. These are not new cables, they are the ones I have used all the time. I have about 5 chargers 3 of which are USB cords   
Solution: If you have already tried different charging cords on the phone and the issue remains then the problem lies with the charging port. I recommend that you have the port checked at a service center. It's possible that the whole charging port assembly will have to be replaced if it is found to be deformed.
Note 5 Not Charging After Nougat Update
Problem: I have this issue after note 5 updated to nougat. hard reset key combination does not work only menu that does is loading a custom rom. I have tried this as well and it does not work to fix the issue. the phone does not even recognize it is charging either it is just dead
Solution: What you will want to do first in this case is to make sure that the charger is not causing this problem by following the troubleshooting steps listed below.
Clean the charging port of your phone using a can of compressed air. Make sure that any dirt or debris stuck in this port is removed.

Try charging your phone using a different charging cord.

Try charging your phone using a different wall charger.

Check if the phone charges from a computer USB port. If it charges this way then one of the pins of the charging port is faulty. Have this checked at a service center.
In case the phone will charge but will not turn on then what you should do next is to start the phone in recovery mode then do a factory reset. Take note that this will erase your phone data.
Should the above steps fail to fix the problem then you will need to bring your phone to a service center and have it checked.
Note 5 Forgotten Pattern Password
Problem: I have Samsung note 5 mobile phone and I have just updated the Samsung android software as requested by the notification received, My issue is I could not access my device since it requested pattern pass and I forgot it before, however I used to use my access pass no. After 10 attempts previously but in the new update it doesn't turn to this duel option (pattern or pass code) so I can not access my mobile?! Even my fingerprint will be used after first enter my device Please help me in solving this Regards
Solution: Did you setup the Android DEvice Manager to work with your phone? If you have then you can use this to access your device.
Access the Android Device Manager website from a computer

Find your Samsung Note 5 on the screen

Enable "Lock & Erase" feature

Then follow the given steps on the page to lock your phone

Set a temporary password

Enter the temporary password on your Note 5

Create a new password
You can also use Samsung's Find My Mobile solution to gain access to your phone. This works if you have setup a Samsung account.
Use the Find My Mobile service to temporary reset the password

Bypass the lock screen using the new temporary password

Set a new password
Finally, if the above steps fail then you should consider doing a factory reset from the recovery mode. Take note that the reset will erase your phone data.
Note 5 Not Accepting Google Account After Factory Reset
Problem: I factory data reset my Samsung galaxy note 5 using the buttons and when it asks to put my google account info in it says it's incorrect and to google account I set the phone up with. But I know the google account I enter is the correct one. Can u please help me
Solution: If you are sure that the Google account you have entered is the correct one then try wiping the cache partition of the phone from the recovery mode then check if you can now enter the Google account. If not, try resetting the Google account password from a computer browser then use this new password on the phone.
Note 5 Stuck In Downloading Mode
Problem: Couldn't remember unlock pattern so I did a master reset but I accidentally used the volume down button, the home button and the power key. Now it's stuck on a downloading do not turn off target screen and I can power it off or take the battery out
Solution: For this particular problem you will need to simulate a battery pull by pressing and holding both the power and volume down buttons for at least 10 seconds. Your phone should restart after this. Once the phone restarts you can then proceed to access the recovery mode and do the factory reset.
Note 5 TouchWiz UI Not Responding Error
Problem: Hey Team. i had tried the factory data reset even cleaning the apps cache data. I had tried the recovery cache cleaning and with that i had master reset the phone still my galaxy note 5 duos is facing touchwiz UI is not responding. Now stuck in that and the only solution left for me to flash the ROM via odin. Kindly help by providing your valuable solutions.
Solution: For this particular problem since you already performed a factory reset which doesn't fix the problem then you should consider flashing the phone with its updated stock firmware file.
Note 5 Randomly Restarting
Problem: hi actually i have a query that my samsung note 5 is turning on and off by itself. when it's turned on after few seconds its just hang and after that turned on again from starting. i tried to reboot it but it also stuck when i tried to select wipe cache partition. don't know why? so pls solve my problem
Solution: The best thing that you can do right now is to backup your phone data then do a factory reset from the recovery mode. If the issue still occurs after this then you will need to bring the phone to a service center and have it checked as this could already be a hardware related issue.
Feel free to send us your questions, suggestions and problems you've encountered while using your Android phone. We support every Android device that is available in the market today. And don't worry, we won't charge you a single penny for your questions. Contact us using this form. We read every message we receive can't guarantee a quick response. If we were able to help you, please help us spread the word by sharing our posts with your friends.