What's up Guys? Welcome to the third party of this series. As expected, we continue to receive more letters from our growing Android community about their Note 3s losing battery power, especially after updating to Lollipop. The solutions on how to fix fast battery drain problem on Samsung Galaxy Note 3, assuming that they are due to firmware, are not a secret to this community. Don't be surprised if most of the cases have more or less similar suggested fixes.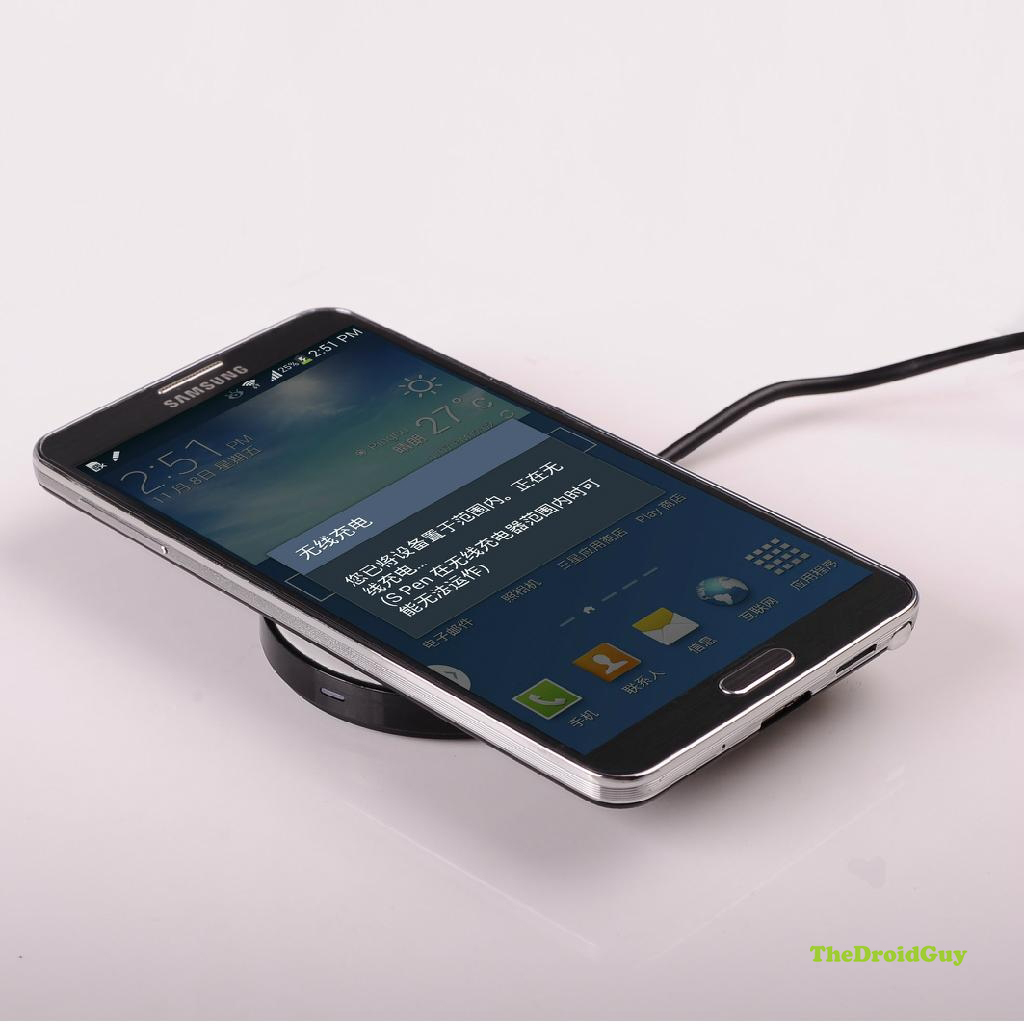 If you have your own battery drain problem or any other Android issue, let us know about it by using the form provided below.
Problem #1: Samsung Galaxy Note 3 has multiple issues including battery drain after Lollipop update
I currently have a Note 3. I performed the Lollipop update a few months back and everything seemed to be fine. About a week ago my phone started freezing up. It didn't matter what I was doing; surfing the web, sending a text, watching a video, looking through my pics, etc. After the phone freezes it then goes to my background without any icons, it will flash back to whatever I was doing and then to the lock screen. After that I have to press the unlock button and get back into whatever I was doing.
My battery has also been running very hot and the battery life is pretty much a joke. I have started the phone in safe mode to make sure it isn't an app issue. I really don't want to perform a factory reset. I have a ton of pics and other info on my phone. Any suggestions you have would be greatly appreciated.
Sincerely. — Chrissie
Solution: Hi Chrissie. If you have not read our article Why Android Lollipop Causes Problems, the best thing that you can do to resolve freezing or slow performance problems is to force the phone to replace the cache partition by deleting the old one, then perform a factory reset. These two combo solutions have been proven effective in most post-Lollipop problems.
The main reason why Lollipop is such a headache for many users is because of outdated cache that remains after updating. Technically, the new OS should have refreshed the cache during the update but that doesn't happen in reality. Manually doing it after the update, then doing a full wipe usually fixes Lollipop problems, including battery drain.
Problem #2: Battery on Galaxy Note 3 doesn't last long during weekdays
My battery life is terrible during the week at work. On the weekends it lasts like it did when it was new and I stream a lot of music.  Why and can I do something to help battery life during the week? — Mike
Solution: Hi Mike. Fast battery drain during the week may be attributed to how you configure your apps. For example, if your email app or calendar need to sync often during weekdays, that can put great strain on the battery every day. Alarms, reminders, scheduling apps can all contribute to the total battery drain problem so you need to check all of them. Using GPS, Bluetooth, mobile data, and Wi-Fi during these times can also affect how fast you lose battery power during the day.
Problem #3: Downloaded applications disappear on Galaxy Note 3 after phone shows fast battery drain symptom
Hi! I've read your blog and find your email address. I am hoping you could help me by resolving my phone issue. My phone (Note 3) got battery drained for almost 4 hours. When I got home to charge it, I noticed that all downloaded applications were no longer to be found. I restarted it for 5 times, but nothing happened. I cleared caches, forced stop it, still, I can't find the apps I need. Thank you for your help. — Arni
Solution: Hi Arni. Is there a chance that the phone performed a factory reset on its own? We've encountered this weird behavior before because it was reported by one of our readers. It was also discussed in some other forums so it's not impossible. Unfortunately, even Google or Samsung could not explain the phenomenon other than think it as a rare glitch.
If the phone did not factory reset though, try to power on the phone in safe mode and see if the problem is being caused by other apps. If that won't lead to anything, you want to consider doing a factory reset as we have no idea what happened.
Problem #4: How to disable apps from booting in Samsung Galaxy Note 3
I know you're gonna tell me to uninstall a lot of my apps, cause I am aware that the amount of apps does make the phone slower, etc… But I need or will need most of these apps someday…call me a hoarder…Haha…I need a way to switch off some apps and only let those apps I need to be running all the time, and when I need an app I could start it and stop it again afterwards…As well as switch off the starting of some apps at boot time…This is to hopefully improve battery life and performance…Can you suggest an app or something I could use to achieve this?
Another question I have regarding this is, does widgets need the app to be running in the background? And push services?
As soon as I disable some apps in this way, I could do a wake lock detecting to Uninstall those apps that gives problems…
Thank you in advance. — Darius
Solution: Hi Darius. Unless you root your phone, there's just no way to turn off apps from starting during boot up. If you want to disable a particular app temporarily, we recommend that you these steps:
Go to Settings.
Proceed to Applications.
Select Manage Applications.
Tap the All tab.
Choose the name of the app.
From there, look for the Disable button and tap it.
Keep in mind that Disable option will not be available if the concerned app is not running or if already disabled.
Widgets do not need apps to be running in the background to work.
Samsung's push service has recently received an update on S6s and S6 Edges with the aim of reducing battery drain so if there's an update available for this  app in your phone, make sure to download it. Same thing for other push services in your device. Developers and publishers want to make sure that their own push services apps are battery friendly so whatever you have in your phone, make sure that they are updated.
Problem #5: Do not install third party apps to address battery drain issue on Galaxy Note 3
Hi. I had chanced upon your website while browsing about an issue with my phone. I own an Samsung Note 3 N900 model. I have recently upgraded to Android Lollipop. It was draining out my battery so I installed 'CleanMaster'. It seemed to have removed some files while cleaning that now my air command wheel does not pop up when I hover the S-pen on the screen. I've checked all the options. Every one of them are enabled including the 'Air Command' option. I had restarted my phone several times as per what was advised on different forums but that didn't work either.  Could you suggest what I could do to get this working normally without doing a factory reset. Cheers. — Niah
Solution: Hi Niah. If your aim is to restore the default files for a certain device function, you have no other option other than factory reset. If you want to manage your battery power better, DO NOT install third party apps like Clean Master as they really don't do much at all. Your device has a default feature to check battery usage, which is just as effective as any third party task killers and battery usage checkers out there. The added scanning activities of third party apps in order to supposedly work does not make your battery last longer during the day either.
Using smarts in minimizing battery consumption is better than using third party products. Start by lowering screen brightness or by using Power Saving Mode when you anticipate a long day ahead. The lesser apps you have, the longer your battery will last. Most task killers and battery usage checkers run in the background so they actually help in draining your battery faster.
Suggested reading: Best tips to extend battery life on your Samsung Galaxy S4 and S5 
Problem #6: Newly updated Galaxy Note 3 losing more battery power when charging
Hello. I am using Note 3 N9005. Bought it from Malaysia and now i am using it in India. The old version was 4.4.2 before and now i updated it into Lollipop 5.0 Poland version. Base band version is N9005XXUGBOA1 and built Number is N9005XXUGBOA6. I updated it manually because there was no Over-the-Air Update for Lollipop 5.0. Now the main problem is my phone's battery  drains like so quickly on regular usage it's like 100% to 90% in just 20-30 minutes. When i put the charger it's not charging and gets stuck on any percent but does not increase. But when i power off and puts the charger on then charger works good and increase the charging.
Question is…why it's stuck and not charging when my phone is on? — Chirag
Solution: Hi Chirag. There must be a considerable number of actively running apps or those running in the background when your phone is on. These apps may demand more battery power faster than how much your charger can put in the battery. In other words, your device discharges faster than the rate your charger is doing. You either have to manage your apps while charging or simply turn the phone off.
You can also clear the phone's cache partition and may be do a factory reset to ensure you have a clean firmware. If you have lots of third party apps, consider going over them and may be uninstall some you don't really need.
Problem #7: Galaxy Note 3 Battery drain problem after Lollipop update
Hi there. I updated my Note 3 to Lollipop via Kies a week back. Initially the phone was running smoothly. But after a couple of days battery started draining rapidly. Earlier on a full charge my phone used to last at least 18 hours after continues videos and online streaming, now it hardly lasts for around 7-8 hrs. The performance of my phone has also slowed down. Even to make a simple call i am stuck on the screen for at least 15-20 secs. Phone has an inbuilt capacity of 32GB, out of which around 2-3GN is always free. Is the performance error due to less vacant space? (i havent put any memory card as yet).
Please advice on how to remove this lag. Regards.  — Shailendra
Solution: Hi Shailendra. Please follow the suggestions in this post, Why Android Lollipop Causes Problems.
Problem #8: More problems including battery drain after Galaxy Note 3 was updated to Lollipop
Dear Sir. I'm using a Note 3 (SM-N900) Model (an Exynos version). My problem is my battery is draining quickly and I'm facing a very serious issue since 3/4 days. The issue is my phone's battery draining quickly in night when it is in stand by mode i.e. not in use. One morning I wake up and see that battery is only at 50%, but what I remember that it was more than 90% before I went to sleep. And it was in idle condition like Wi-Fi & Mobile Data were turned off. The bigger problem is it hangs in the morning and I have to restart it by taking the battery out. After switching it on the battery shows 38% and then it gradually increases to some 40-44%.   After that it also decreases quickly even when not in use (Only Wi-Fi on). I'm having this problem since 4-5 days and before that my phone was buttery smooth.
My other problem is in Application Manager it shows that "Container Agent2(KNOX), Personal Home, Phone and Setup Wizard" have not been installed. And for info I use a lot of launcher e.g. Go Launcher(Purchased), Themer, Aviate and Flow Home.
And also I use Go Locker for my lock screen but I'm using them since 3-4 months and nothing was serious until now. Here I'm attaching some screen shots which may help you to resolve my problem. Sorry for my lengthy post. Thanks and awaiting your early response for my issue. Regards. — Ajit
Solution: Hi Ajit. You should have read the solutions provided for other users above. The new Lollipop update has apparently not work as planned hence the many problems across all sorts of devices. Just clear the cache and do a factory reset and you should be good.
And we cannot emphasize enough the need to be picky when using apps like launchers. These apps tend to linger longer even after a user has turned them off so they must have contributed to your battery drain problem. The same is true for other apps. If you use social networking or online shopping apps, make sure that you set auto-sync OFF all the time. They are some of the biggest battery hogs according to security company, AVG.
Some apps may be left out if you update using a different ROM sometimes. If factory reset won't restore the missing apps, we don't know what will.
---
Engage with us
If you are one of the users who encounters a problem with your device, let us know. We offer solutions for Android-related problems for free so if you have an issue with your Android device, simply fill in the short questionnaire in this link and we will try to publish our answers in the next posts. We cannot guarantee a quick response so if your issue is time sensitive, please find another way to resolve your problem. 
When describing your issue, please be as detailed as possible so we can easily pinpoint a relevant solution. If you can, kindly include the exact error messages you are getting to give us an idea where to start. If you have already tried some troubleshooting steps before emailing us, make sure to mention them so we can skip them in our answers.
TheDroidGuy has social network presence as well so you may want to interact with our community in our Facebook and Google+ pages.