This post highlights potential fixes to a problem on World of Warcraft 2021 that keeps crashing in Windows 10. Read on to learn what causes this game to become unstable on your Windows computer and what to do in order to fix it.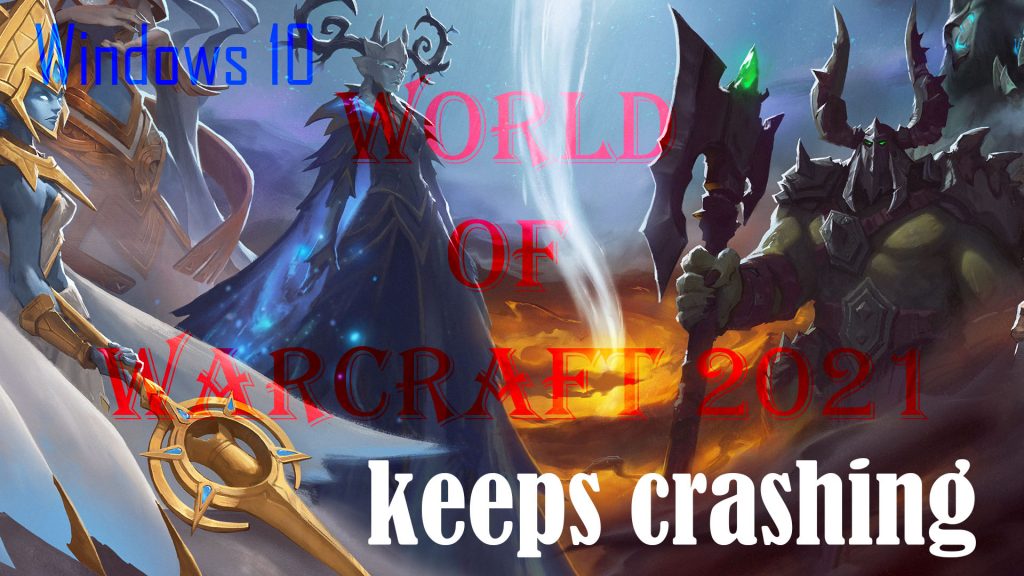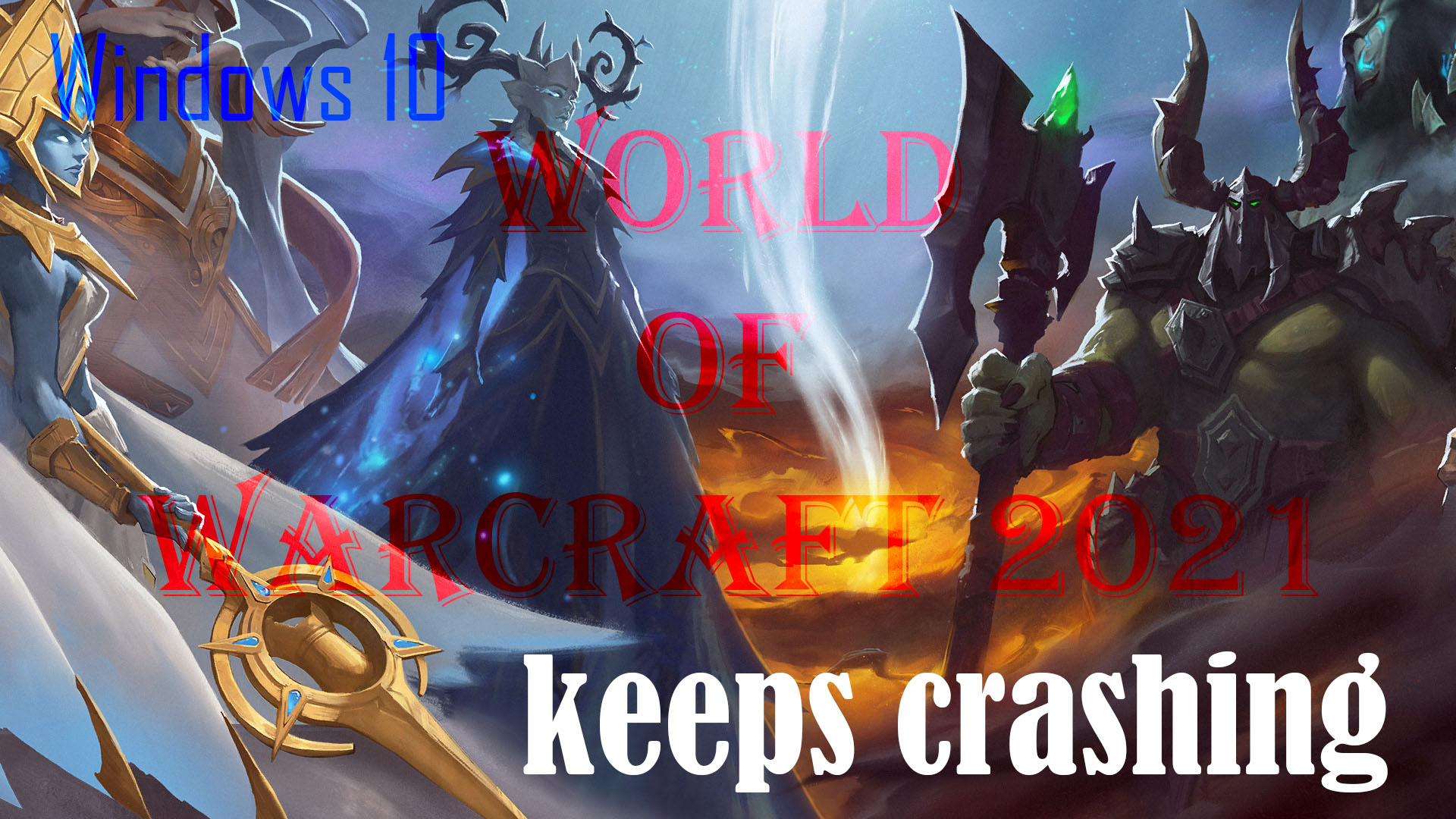 What causes the crashing issue in computer programs?
Crashing issue is when a computer program or a game for instance, suddenly stops responding and closes unexpectedly. Oftentimes, you'll see error prompts such as "Unfortunately, the game has stopped responding, has crashed" or similar notes with some error codes. Basically, the application is not working.
Performance issues depicted by random or frequent app crashes can be attributed to system issues as well as in-app bugs and software glitches. In this case, the root cause of the problem could be from within the computer system if not, in the game itself.
For as long as the underlying cause is software-related, the problem should be resolved by performing the required tweaks unless a faulty hardware is present.
What to do when a game keeps crashing on a Windows 10 computer?
To rule out software-related factors that trigger the World of Warcraft 2021 game to crash on your Windows computer, perform the following procedures. Don't forget to test the game after performing each method to determine whether or not the problem is fixed.
Before you begin troubleshooting, verify and ensure that your system meets the minimum and standard system requirements to run World of Warcraft 2021. Apparently, any computer program or application won't be able to run properly if the computer system fails to meet these requirements.
First solution: End the game then restart your computer.
Various types of software glitches are remedied by a simple restart on the computer. It's also an easy way of clearing out system cache including any corrupted temporary data. If this is the first time the World of Warcraft 2021 has crashed, it could be just due to some random glitches that require a fresh system restart. That said, reboot your computer as you normally do either through the Start menu or using the shortcut key combos. The latter is usually needed if the crashing problem has made the entire system unresponsive.
Second solution: Update/reinstall video card drivers on your computer.
Missing or corrupted drivers, particularly the video card can often result in some problems with gaming applications. Installed drivers in the computer system would eventually be messed up by various factors and thereby result in relevant issues. To rule this out, access the computer's device manager and see if your video card drivers are okay. If they appear to be missing or corrupted, then you will need to update or reinstall them.
To manually update drivers in Windows 10, just follow these steps:
Click the Start or Windows button on the taskbar.
Then, type Device Manager.
Click on the Device Manager icon from the search results. That opens the Device manager screen.
Select or right-click on the computer's graphics driver and then select the option to Update driver.
To deal with corrupt drivers, reinstalling the driver would be necessary. Here's how:
Simply right-click on the graphics driver from the Device Manager menu and then select the option to Uninstall.
Restart your computer and allow the system to reinstall the driver.
You can also use a third-party software to update or reinstall drivers on your Windows computer automatically. Just select the tool that best suits your needs, then download and install it on your computer.
Third solution: Disable antivirus software temporarily.
Third-party security tools such as firewall and antivirus software can also cause problems to certain apps or computer programs. This usually happens if the software detects potential security risks when running the game. To rule this out, try to disable any antivirus or firewall temporarily and then retry launching World of Warcraft 2021 while the security software is disabled. If the game doesn't crash without the antivirus or firewall enabled, it means the need for you to re-configure the antivirus or firewall settings to set exceptions to the World of Warcraft game.
Fourth solution: Perform a clean boot on your PC.
Problems like this may also occur due to conflicting programs, also known as software conflict. To make sure this isn't causing the problem on your Warcraft game, perform a clean boot on your Windows 10 computer. Here's how:
Launch the Run box by pressing the Windows + R keys on your keyboard simultaneously.
On the Run box, type msconfig then click OK.
Click the Services tab on the System Configuration menu.
Then, check the box next to Hide all Microsoft services at the bottom.
Locate the services that do not belong to the system sound card or graphics card manufacturers like AMD, Intel, Realtek and NVIDIA then click to uncheck the box next to these services.
Finally, tap the OK button.
After making all these changes, restart your computer. This is imperative to ensure that all recent boot changes are properly implemented. After rebooting, retry launching the game and see if the problem is fixed.
Fifth solution: Scan and repair missing and corrupt system files on your computer.
System files on your Windows computer will eventually become corrupted or missing. When this happens, the operating system will no longer be able to use them as usual. As a result, the computer may become erratic or unstable and various types of errors may occur when using a certain program including gaming applications. To clear this is, restore Windows system files with these steps:
Launch the Start menu and then type cmd.
Right-click Command Prompt from the results.
Select the option to Run as Administrator.
Click Yes on the next screen to confirm.
The Command Prompt window with administrative privileges will then launch.
Type in the command sfc /scannow and press Enter.
Just wait for the result to learn what to do next. You will see a message regarding the status of the computer's system files.
Sixth solution: Verify game file integrity.
To rule out fatal in-game errors that might have prevented the game to work properly, verify the World of Warcraft 2021 game file integrity. The steps in verifying game integrity vary between launchers or gaming platforms in use.
In Battle.net, verify game file integrity with these steps:
Open the Battle.net launcher/platform.
Locate and click World of Warcraft 2021 from the list of games.
Click Options.
Then, click Scan and Repair.
Finally, click Begin Scan.
The system will then start scanning, downloading and repairing any missing or corrupted game files. After that, relaunch the game and it should be working as intended.
Other Recommendations
Optimize RAM on your computer. Performance issues including crashing and stopped responding errors on a game may also be directly attributed to a memory problem like when the computer is running low on memory. In this case, deleting old and unused files and programs would be necessary to free up some space and allow other programs to work smoothly again.
Update Windows to the latest version available. Keeping the system up-to-date is also recommended to ensure optimum performance on all installed programs and the entire system. That said, download and install any available updates on your Windows computer.
Reinstall the game. If the crashing issue persists, then you may have to consider re-installing the game. This can be deemed a drastic solution to app crashes due to some fatal in-game errors.
Upgrade hardware. The computer would also encounter performance problems due to hardware issues including obsolete components can also be the underlying cause. That said, upgrading essential hardware components can also be deemed among the potential solutions in this case.
Hope this helps!
Relevant topics that you might want to read: