Unable to launch Forza Horizon 4 on your Windows PC? If so, then this post might be able to help you out. Read on if you need some more input on how to fix launching issues and start-up errors with this popular racing video game on your personal computer.
So you just bought Forza Horizon 4 on Steam but for some reason you couldn't get the game to launch on your computer? Well, this is just one of the many untoward scenarios any PC gamer would encounter at some point. Needless to say, random errors and glitches are part of every computer program's presence. Even the highly optimized and updated PC games can succumb to unexpected errors and random issues due to several factors. On the positive notes, plenty of workarounds are also available to rectify these errors except for those that are attributed to hardware damage.
What Causes Forza Horizon 4 to Fail Loading?
A common reason as to why Forza Horizon 4 or any other game won't launch is likely due to a faulty installation. In short, the game is not properly installed on your computer. Another possibility is that certain game files might have been missing or corrupted.
Other factors that are attributed to loading issues in computer games would include but not limited to system outdated or corrupted graphics drivers on the computer, memory issues, hard drive issues, outdated OS, third-party antivirus or firewall and other programs conflicting with the game. The same thing can happen if the minimum system requirements of the game aren't met.
Possible Solutions to PC Game Loading /Start-Up Errors
Mapped below are helpful workarounds to deal with a widespread issue on Forza Horizon 4 that won't launch or run on a Windows 10 computer.
A. Troubleshooting Computer System Issues
The following methods can be used to eliminate computer-related factors that caused loading errors on Forza Horizon 4.
1. Check Minimum System/Hardware Requirements
Before you troubleshoot further, verify and ensure that your computer meets the minimum system requirements to run the game. For Forza Horizon 4, your computer must be running on Windows 10 or higher, must have at least 8GB of RAM, 2GB video memory, Intel i3 processor, and Nvidia 650Ti graphics driver to name some. You can always do some further digging online to view the complete minimum and recommended system requirements to run Forza Horizon 4 on Windows 10 PC, if needed.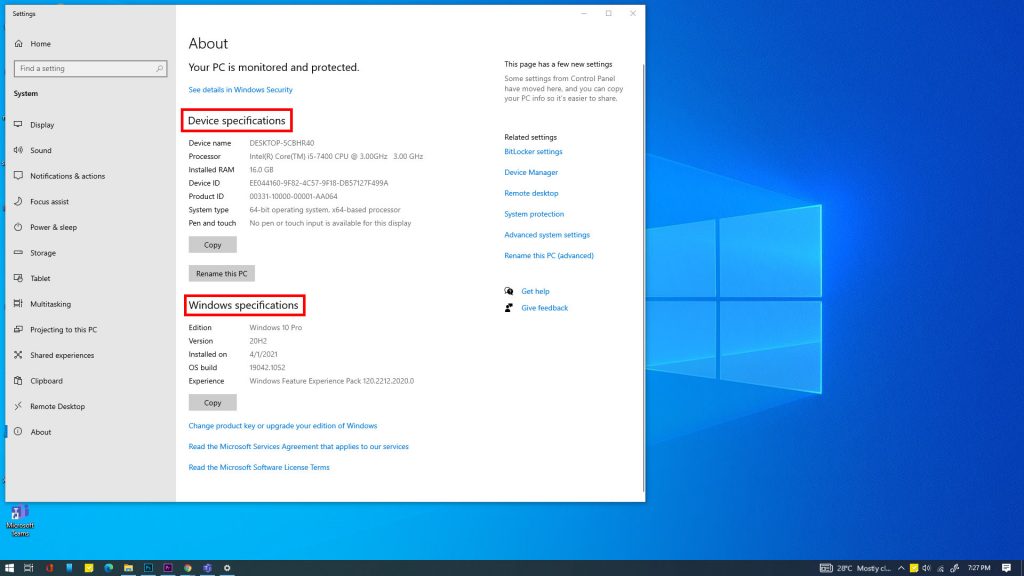 In Windows PC, you can access these details through the System Properties or About menu in Windows 10. This is a Windows section for editing OS system settings such as hardware, connectivity, security settings profiles and computer name. And here's how to open it:
Press the Windows key + Pause on the keyboard or right-click the This PC application.
Go to the Device specifications section and compare the details with the minimum system requirements for Forza Horizon 4.
If everything is good, then you can start ruling out other common factors that might have prevented the game from launching on your PC.
2. End Other Running Programs
If you've left multiple programs running in the background while attempting to launch Forza Horizon, there's a tendency for any of the background processes to hinder the loading process. This could overload your computer and thereby results in loading errors to the program you're trying to open.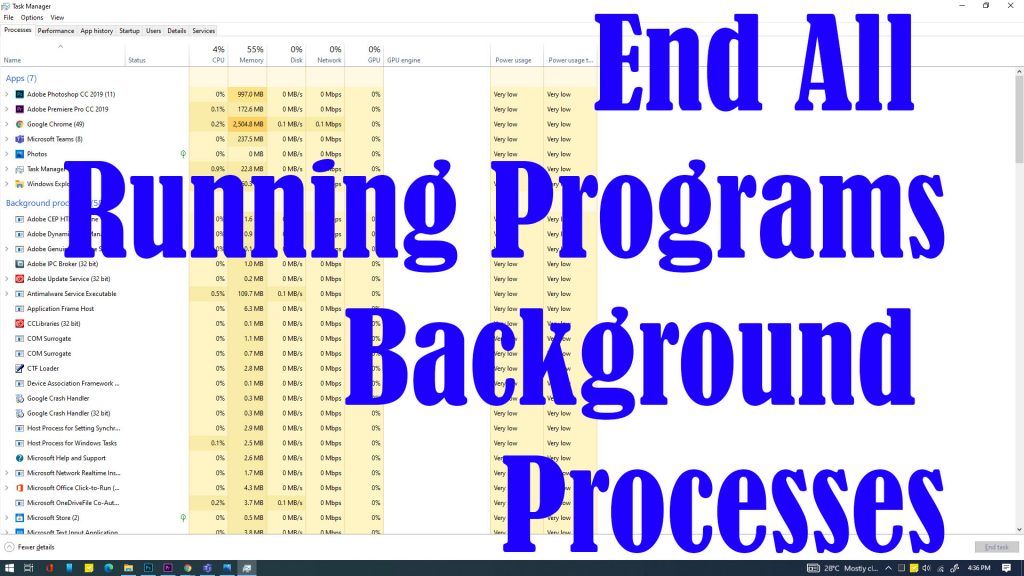 To rule this out, try to end all background processes through the computer's Task Manager. Just follow these steps:
Open Task Manager by right-clicking on the Task bar beneath the screen. Alternatively, you can use the shortcut key combinations Ctrl+Shift+Esc keys on the keyboard.
Click to open the Processes tab and then check the CPU and memory usage consumed by individual processes or programs. The higher the number means more resources are being utilized by the program.
Right-click the program or process that you'd like to end.
Then, click End Task from the given options.
After ending a process, retry loading Forza and see if the problem is fixed.
3. Update/Reinstall Drivers
Driver issues like outdated graphics drivers can also be the underlying cause of the problem. Thus, update your graphics driver if needed.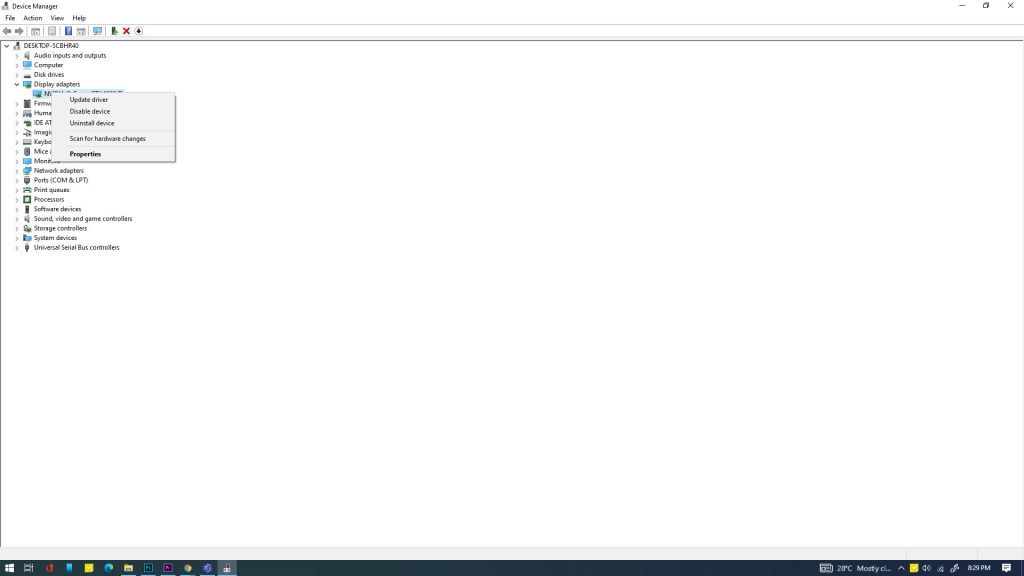 To manually update drivers in Windows 10, just follow these steps:
Click the Start or Windows button on the taskbar.
Then, type Device Manager.
Click the Device Manager icon from the search results. That opens the Device manager screen.
Select or right-click on the computer's graphics driver and then select the option to Update driver.
Reinstalling the driver can also help in case the driver gets corrupted.
Simply right-click on the graphics driver from the Device Manager menu and then select the option to Uninstall.
Restart your computer and allow the system to reinstall the driver.
If you're not confident with manual updating or reinstallation of the graphics driver, then you can also make use of a third-party software that's designed to automatically update or reinstall drivers on a Windows computer.
4. Install Pending Windows Update
To ensure optimum performance of your computer, installing the latest Windows update is highly recommended. Every update or software patch released by Microsoft not only brings in new features but also embeds essential bug fixes to keep the system as smooth and flawless as possible.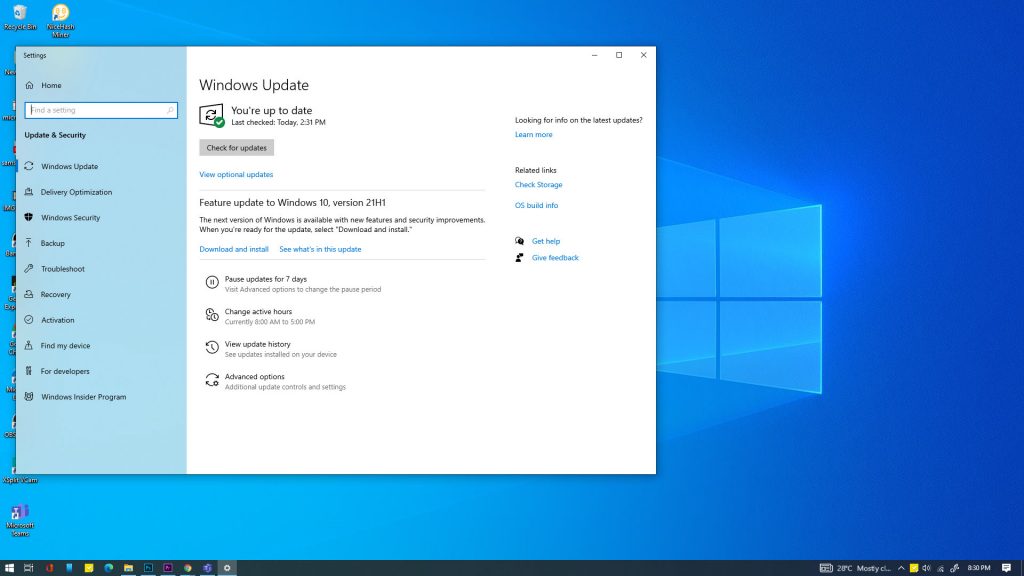 If you haven't enabled automatic update on your PC, then you can do it manually with these steps:
Click the Start/Windows logo on the taskbar then type Windows Update.
Select Windows Update Settings from the search results.
Click the button to Check for updates.
If a new update is up for grabs, Windows will download and install it automatically.
Just wait for it to finish updating and once it's done, restart your computer.
That should give both the system and game a fresh start.
5. Manage Antivirus or Firewall Settings on your Computer
If you're currently running an antivirus software or firewall like Windows Defender, there's a chance that it's halting Forza Horizon 4 from loading due to privacy or security reasons.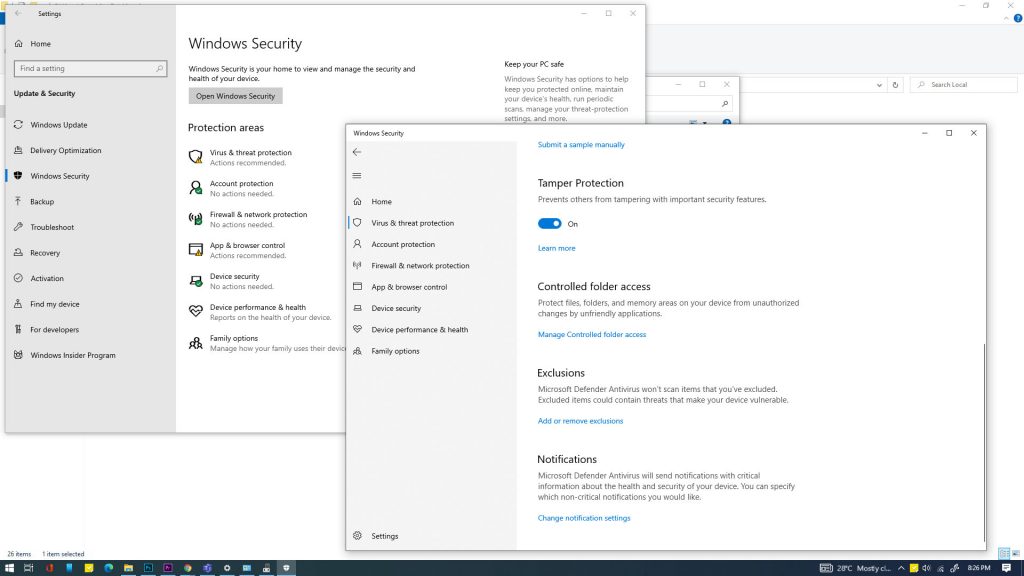 To rule this out, set firewall exceptions to your game with these steps:
Click the Start/Windows logo on the taskbar.
Click Settings.
Under Update & Security section, click on Virus and Threat protection. Doing so will launch Windows Security.
Click the option to Manage settings.
Scroll down to the Exclusions section then click Add or remove exclusions.
Select the Folder option from the dropdown list then select the folder named Forza Horizon 4.
To add the game to the Windows Defender exclusion, just click the Select Folder button.
After applying the changes, retry loading Forza and see if it works.
B. Troubleshooting In-Game Issues
If none of the above solutions worked, then your next option is to reinstall the game. There might be some missing or corrupted data segments from within the game application that caused loading errors. To clear this out, the game has to be reinstalled. This also means you will uninstall it from your computer first.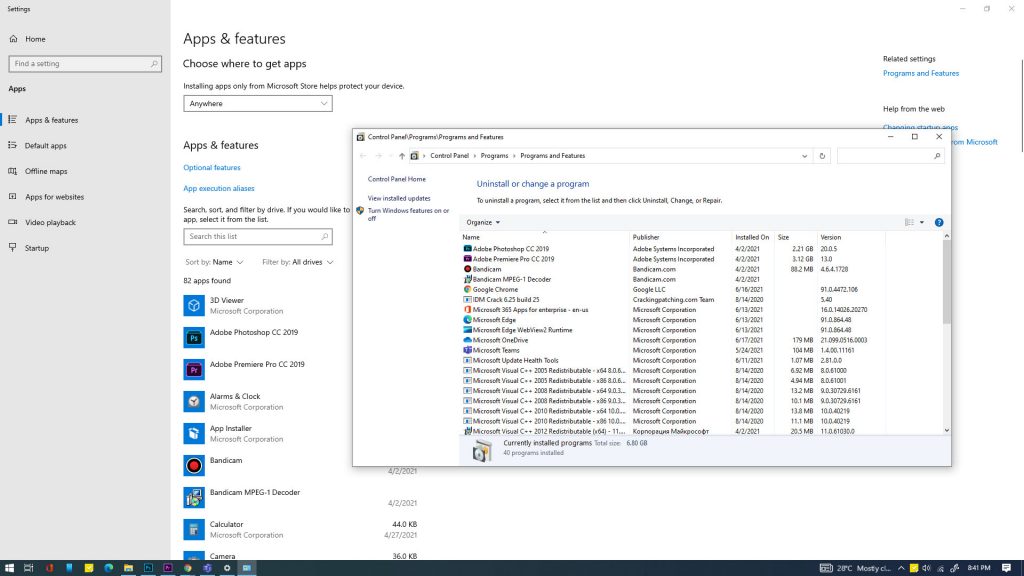 To uninstall a program in Windows 10, just follow these steps:
Click the Start/ Windows logo on the Taskbar.
Then, type Forza Horizon 4.
Type Apps or Apps and features.
Select Apps and features from the search results.
Click Programs and Features under Related settings.
Select Forza Horizon 4 from the list of programs.
Then click the option to Uninstall.
Wait for the computer to finish uninstalling the game.
After uninstalling, download and install Forza Horizon 4 from Steam or Microsoft Store.
For further assistance and more advanced in-game troubleshooting loading errors on Forza Horizon 4, you may contact Microsoft Games or Steam support.
Relevant Topics You Might Want to Read: