Hello Android community! We bring you another post that covers issues on the #GalaxyS6 series. For those who requested for help but are yet to see their issues published, please continue on watching for more articles in the next few days. Also, don't forget to visit our main Galaxy S6 troubleshooting page if you can't find anything helpful in this material: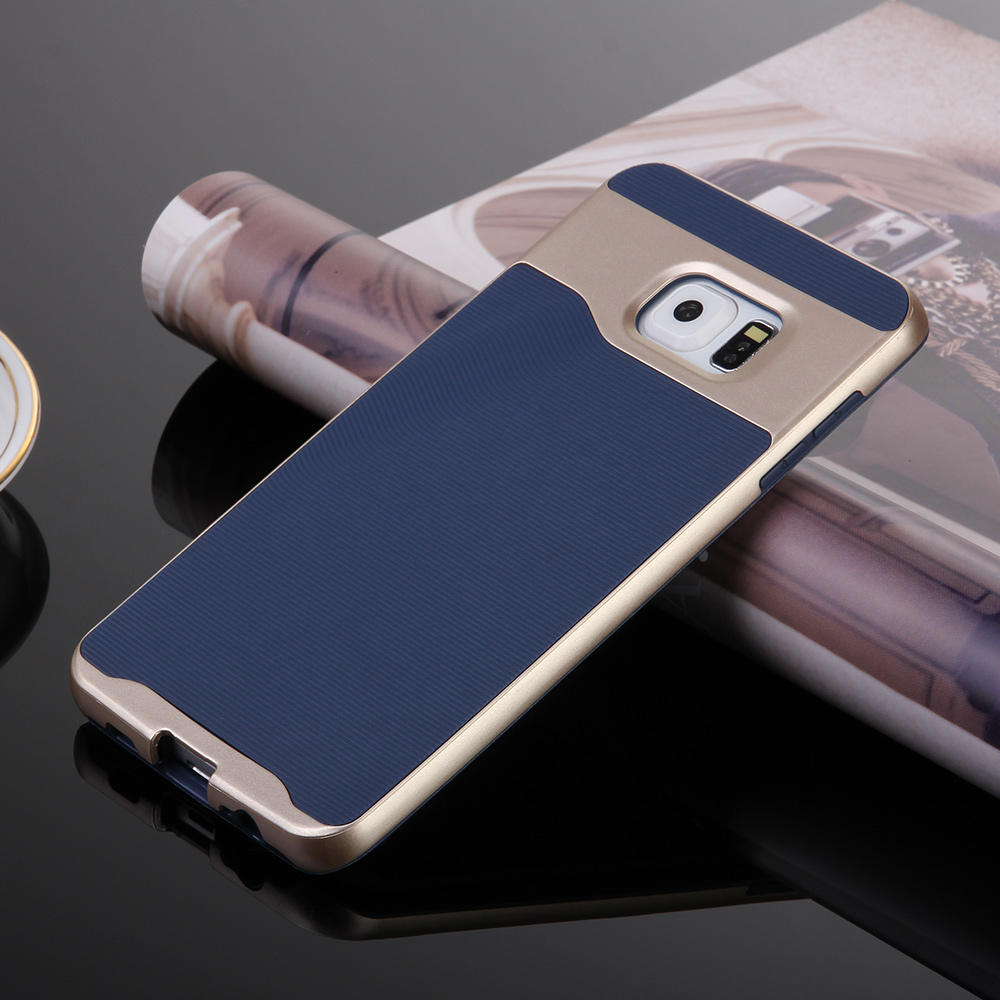 For now, here are the specific topics we're discussing for you today:
If you are looking for solutions to your own #Android issue, you can contact us by using the link provided at the bottom of this page, or you can install our free app from Google Play Store.
When describing your issue, please be as detailed as possible so we can easily pinpoint a relevant solution. If you can, kindly include the exact error messages you are getting to give us an idea where to start. If you have already tried some troubleshooting steps before emailing us, make sure to mention them so we can skip them in our answers.
---
Problem #1: Cannot find firmware for AT&T Galaxy S6 edge (SM-G925A)
Same as described (problem #1 – phone freezing and restarting on its own). Eventually this happened to me in an automatic update download. I just learned my phone has gone wild totally out of the blue. So, my question here is about where and how we could find the official stock firmware. Since there's no chances to find help not even on the Samsung website, I've been checking some Youtube tutorials over how to flash the firmware onto your phone using ODIN3 (a software that apparently can do that). The problem is that there's no official site to get this firmware and the versions of this firmware are many. My phone model in particular (SM-G925A) is not listed on this sites. I've already tried all what you guys suggest (everything) but nothing. My idea is to wipe out everything and install the firmware and see. Any recommendations?? — Francisco
Solution: Hi Francisco. You're right, there are many sites where you can get Samsung official firmware. We suggest though that you use Sammobile as a source as this site has an extensive collection of good Samsung firmware for almost all Galaxy models. It's a popular site among many Android users but if you can't find the particular firmware for your phone model, try using Google for more sources. We haven't used firmware from other sources though so we can't guarantee that they will work. Use them at your own risk.
Problem #2: Galaxy S6 won't charge and won't turn on
Hi. My Galaxy S6 (not sure which version) won't turn on. Last night it had about 20% battery left so I put it on the charger. When I went to get it, I expected it to be fully charged but instead, it had turned off but it still looked like it was charging . When I turned it back on it said it had 40 something %battery. I used it for a little while just Internet (seemed fine) and when I tried to use it again it was dead. I put it in the charger and checked back in about 30 minutes and it still read 0%. At first it looked like it was charging like normal (display of a battery with little dots of light going to it from the charging port) then there was only one light dot. When I unplugged it again it never came back on at all. This morning it's just dead. I tried different chargers and I tried every reset possible (volume and power and home keys). No response. I'll will probably need to take it in but was hoping to try something before I have to pay $200.00 just for a deductible. — Isabel
Solution: Hi Isabel. An issue like this is almost always caused by a bad battery so there's very little that you can do on your level right now. In some few cases, a user may still be able to charge the phone and do some follow up troubleshooting but it appears even that is not option in this one. And as far as troubleshooting is concerned, you are limited to simply charging the phone and hoping that it restarts to alternate boot modes like safe mode, download mode, or recovery mode. Since your phone appears to have become totally unresponsive at this time, there's virtually nothing that you can do. Have the phone repaired to fix the issue.
Problem #3: How to recover files from a Galaxy S6 that won't turn on
Hi. I've been tasked by my mother-in-law to fix her Samsung Galaxy S6. I have a little experience with them, mostly just fixing screens/replacing minor parts but am unsure of software/hardware issues. Her phone had been freezing, rebooting, screen flashing with lines across it for quite some time (months) and most recently getting quite hot. Then a couple of weeks ago it just completely died, wouldn't charge, wouldn't turn on. I suspected it could possibly be the battery and upon checking, I was able to confirm it clearly was (the battery was completely puffed up almost ready to implode!).
So I ordered a new battery which arrived today. I have since installed the new battery and when I plug it in to charge it comes up with a grey battery icon and what appears to be a round loading signal in the centre. It remains stuck on this no matter how long I wait. I have attempted to clean the phones USB port as well as use another charger cable to no avail.
Also, if I remove it from the charger and attempt to power up the device, it gets stuck on the 'Samsung Galaxy screen and remains on this unless I remove the battery. I am seriously hoping that you can help me remedy this without having to clear the data on the phone as it contains important messages that are needed for a court case which is the only reason for needing to fix the phone. Please help! Regards. — Naomi
Solution: Hi Naomi. The symptoms you're describing here appears consistent with a malfunctioning motherboard, although it can also be due to software modification failure. If the initially showed signs of problems following a botched software (rooting, flashing) modification, consider flashing a stock firmware to see if that will make a difference. However, if no software modification was ever made on the phone, the main cause of the problem must only be hardware in nature. In this case, you should try to see if you can replace the motherboard. Keep in mind though that replacing the motherboard also means that the files you're after will never be recovered at all. Access to contents in the Nand chip requires that the phone powers on normally so if your phone no longer does that, there's no way you can recover the files.
Problem #4: Galaxy S6 won't boot up
Hi. First of all, thank you for doing what you are doing. It's a great help to people. I have a Galaxy S6. One day, while I was talking to someone on it, it just got hung up and when I switched it off, it never turned on again. It was hanging like this earlier too, off & on, and I used to completely switch it off either manually by holding down the power button or forcefully by taking the battery out when the manual process did not work. But this time it is not turning on. It sometimes shows Samsung Logo (GALAXY S VI GT etc.) after a small vibration when I press the power button, but then it goes off again. Sometimes, it shows the power bolt that appears when you put on charge, but that is empty. Sometimes when I try your other methods, like, holding down the vol. down/.up button or the home key, the Samsung Logo stays for some time & sometimes even the background screen flashes with some lights (vertical lines or lit up area or grainy lit background on a part of the screen etc. but it never turns on. I need help. Kindly advise. — Hari
Solution: Hi Hari. Based on your problem description, these are the few things that you can do to try to fix the issue:
Try another charger and USB cable. This is a simple troubleshooting step that many users often overlook. Sometimes, a simple solution is the most effective one so make sure that you do this. Try using a known, working charger and cable before attempting to charge the phone again.
Clean the charging port. In a lot of boot-related problems, a bad charging port is often to blame so the next step for you is to ensure that you devices is free from obvious signs of charging port damage. Try using some form of magnification to look closer into the inside of the charging port. Your main aim here is to check whether there are bent pin/s and dirt that may prevent the charger from making making good contact. A bent or out of place pin can lead to charging problems, which, in turn, can result to power- or boot-related issues. If you're positive that the charging port is okay, proceed to the next step.
Restart the phone to alternate boot modes. This next troubleshooting step assumes that you are still able to turn the phone back on to some degree. Basically, you want to check if your S6 can power on to another mode so you can do follow up troubleshooting. To boot your phone to other modes, follow the steps below:
Boot in Recovery mode
Charge the phone for at least 30 minutes.
Press and then hold the Home and Volume UP keys, then press and hold the Power key.
When the Samsung Galaxy S7 shows on the screen, release the Power key but continue holding the Home and Volume Up keys.
When the Android logo shows, you may release both keys and leave the phone be for about 30 to 60 seconds.
Using the Volume Down key, navigate through the options and highlight 'wipe cache partition.'
You can either wipe the cache partition or do a factory reset when in this mode.
Boot in Download Mode
Charge the phone for at least 30 minutes.
Press and then hold the Home and Volume DOWN keys, then press and hold the Power key.
When the Samsung Galaxy S7 shows on the screen, release the Power key but continue holding the Home and Volume DOWN keys.
Wait until the Download screen appears.
If you can boot the phone in download mode but not in other modes, that means that your only way out may be to flash a stock or custom firmware.
Use Google to look for a guide on how to do it.
Boot in safe mode
Charge the phone for at least 30 minutes.
Press and hold the Power button.
Once the 'Samsung Galaxy S7' logo appears, release the Power key and immediately press and hold the Volume Down button.
Continue holding the button until the phone finishes rebooting.
Once you see the text "Safe mode" at the bottom left corner of the screen, release the Volume Down button.
The only difference of safe mode from normal mode is that the former prevents third party apps from running. If you can boot the phone in safe mode but not in normal mode, uninstall all apps until the issue (that prevents you from booting normally) is eliminated.
Repair or replacement. If all three troubleshooting steps above won't help, the only remaining option for you is to send it in for repair or replacement. Contact Samsung first to see if they can repair the phone for you.
Problem #5: Galaxy S6 screen remains black but phone is powered on
Hello. A big problem occurred tonight and I don't know what to do. I hope you will be able to help me. I have a Samsung Galaxy S6. Also I live in France but the phone was bought in South Africa.
So I was on Snapchat an hour ago and when I pressed the home button my phone's screen turned off by itself the way an old TV will turn off. I tried plugging in the charger. It started to charge but the screen still didn't turn on. I then turned it off completely and turned it back on but the screen stayed pitch black but I knew it was on because the return button enlightened.
I decided to try plugging in my phone to my computer to see if it would connect but it didn't. I am now desperate to get it to turn on the screen but I already tried all I know. Can you please help me? I don't know what happened or what could have caused it. I am going to leave it so that it can uncharge but I don't know if that will work and I fear it won't. Please excuse the informality of this letter I am not very good at writing letters.
Also I hope you will read this and will be able to help me. Yours thankfully. — Emma
Solution: Hi Emma. If the phone is showing signs that it's powered on but the screen remains black, that's a strong indicator of a failed screen assembly. Try to do our suggestions for Hari above. If the screen remains black but the phone has LED light notifications, makes sound, vibrates when you try to restart it, or shows that Recent apps, Home, and Back buttons are lit, that's a clear sign that the screen may have been damaged for some reason. You must consider having the phone repaired or replaced to fix the issue.
Our blog does not provide hardware troubleshooting and solutions so if you want to replace the screen yourself, use Google to find a good guide. Vising iFixit website is a good place to start.
Problem #6: How to fix malware infection in Galaxy S6
Hi. I filled out your questionnaire a couple days ago regarding my Samsung S6 that wouldn't turn on. It's a refurbished unlocked S6 that i got in December of last year. I'm new to the whole unlocked mobile thing, and unlike windows, i have no clue how to tweak Android operating systems.
So last week, i got what looked like maybe a malware pop-up when i opened my browser that claimed my phone had been corrupted and that i needed to download this app to fix it. Naturally, i just dismissed it as a pop-up and ignored it. A day later, my phone started acting sketchy and turned off. I couldn't get it to turn on…so i went on a mission to find out why.
Came across a couple Youtube videos, tried those… nothing.
Found a site that said to boot into repair mode.
I followed the instructions on how to boot into repair mode, did that, i think.
A whole bunch of letters and words popped up in the upper left corner of the phone along with a picture of android guy. it said "downloading do not turn off target!!" So i didnt! but that stayed on the screen for at least 3 hours… i took a snapshot of the screen with my poor quality HTC phone so unfortunately i can barely see what the words are in the corner. however i am attaching it in the hope that you have seen it before and are familiar with what it might say.
I selected wipe cache as to try to save my personal data and whatnot.
It rebooted  but only lasted 30 minutes or so. after that nothing. i have managed to get it into recovery mode but not sure what to do from there. any advice you have would be greatly appreciated.
Thanks again in advance guys. — Neveen
Solution: Hi Neveen. If the only interesting thing that you notice in your phone before it went into this trouble was the malware pop up, it's safe to assume that your device may have been infected by malware. If you can still boot the phone normally, try see if you can install or run an antivirus scan. If that's not possible, try to boot the phone to safe mode and uninstall apps until the phone goes back to its normal operation. Here's how to boot to safe mode:
Press and hold the Power button.
Once the 'Samsung Galaxy S7' logo appears, release the Power key and immediately press and hold the Volume Down button.
Continue holding the button until the phone finishes rebooting.
Once you see the text "Safe mode" at the bottom left corner of the screen, release the Volume Down button.
If you can no longer boot the phone to normal mode or safe mode at this time, try to see if you can restart it to recovery mode so you can factory reset/ full wipe the device. This will delete all your files such as photos, videos, music, but is the only effective way to solve a malware problem. Here's how to master reset your phone:
Turn off your Samsung Galaxy S6 Edge.
Press and hold the Volume Up, Home and Power keys together.
When the device powers on and displays 'Power on logo', release all keys and the Android icon will appear on the screen.
Wait until the Android Recovery Screen appears after about 30 seconds.
Using the Volume Down key, highlight the option, 'wipe data/factory reset' and press the Power key to select it.
Press the Volume Down button again until the option 'Yes — delete all user data' is highlighted and then press the Power key to select it.
After the reset is complete, highlight 'Reboot system now' and hit the Power key to restart the phone.
Remember, malware only happens if you're not careful. After you factory reset the device, make sure not to visit unsafe sites, and try to avoid apps from unknown developers. If you are fond of installing apps from outside Google Play Store, make sure that you only install apps from trusted developers. Some apps are installed in clean versions initially but then when updated, a new malicious version may be added. Stick to official apps as long as possible to avoid getting malware into your system.
---
Engage with us
If you are one of the users who encounters a problem with your device, let us know. We offer solutions for Android-related problems for free so if you have an issue with your Android device, simply fill in the short questionnaire in this link and we will try to publish our answers in the next posts. We cannot guarantee a quick response so if your issue is time sensitive, please find another way to resolve your problem. 
If you find this post helpful, please help us by spreading the word to your friends. TheDroidGuy has social network presence as well so you may want to interact with our community in our Facebook and Google+ pages.