Some players are reporting that their Cyberpunk 2077 game is not launching, or keeps on crashing on startup. If you are experiencing such serious problem, this troubleshooting guide will help. Learn what you need to do to fix this problem easily.
What causes Cyberpunk 2077 won't open or load issues?
There can be a number of different factors to consider if your game is not launching. The same is true for Cyberpunk 2077. Below are some of the common causes why your game may not be loading or opening.
PC does not meet system requirements for the game.
If Cyberpunk 2077 is giving you an error when opening, or won't simply load at all, it may be caused by your PC being weak or not meeting the system requirements. The game needs a decent hardware to run so if your machine is not optimized for gaming, you may have to look into upgrading first.
Graphics drivers are old or corrupted.
Some users with Cyberpunk 2077 not launching issue experience the problem because of a bad or outdated graphics driver. This is actually a common occurrence for many PC players only since gaming consoles don't need manual updating of GPU drivers.
If you play Cyberpunk 2077 on PC, make sure that you check for the latest drivers for everything at this time to avoid hassles.
Microsoft Visual C++ redistributables conflict.
If you recently installed a new set of Microsoft Visual C++ redistributables, that can be the main reason why your game fails to launch or open. Try uninstalling them to see if that will fix your problem.
Interference from third party apps.
Some programs that are meant to make your gaming experience better may actually be the reason why Cyberpunk 2077 is not launching. If you are running any other program while playing, consider turning it off and see if that will allow the game to load normally.
Other PC players may also encounter issues with their security software so you can try to turn off your antivirus or similar software to check.
Corrupted game files.
At times, the real reason why games crash or persistently display an error is not because of coding issues but of bad local files or broken game files. This can happen after installing an incomplete update or when a malware messes up files in a PC.
How to fix Cyberpunk 2077 not launching (easy solutions)
These are the solutions that you can try if Cyberpunk 2077 is not launching:
Make sure that your PC can handle the game.
Ideally, you need to make sure that you check the Cyberpunk 2077 system requirements first before buying it. Not only will this save you time and effort but also from unnecessary hassles that may occur if your system is too weak to run the game after you've installed it.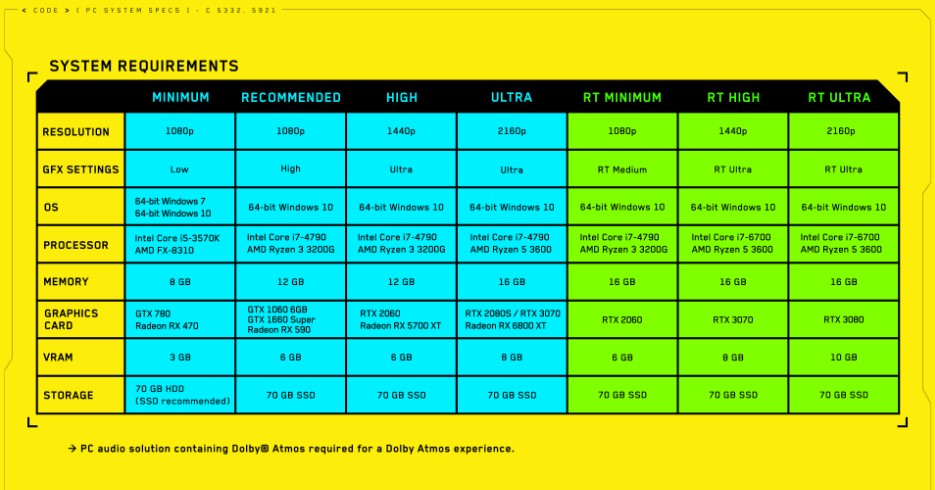 If your PC has incompatible hardware, like when it's graphics card does not meet the minimum requirements, be sure to upgrade first.
If you are not sure if your computer specs are up to par, visit the official CD Projekt Red website for a full information.
Verify if graphics drivers need updating.
Another important step that you must do is to ensure that your GPU or graphics card runs on updated drivers. Put simply, a graphics driver is like a mini-OS for a particular hardware. If the drivers are not updated often, your PC may run into bugs, glitches, or even game-breaking issues like crashes.
Also read:
Check for Windows updates.
If you've been using a Windows computer for some time, you should know by now that updates are released regularly. OS updates not only bring cosmetic changes but also patches to known problems. Make sure that you download the latest Windows 10 updates to your computer.
Verify game files.
Another reason why you may be experiencing Cyberpunk 2077 not launching issue may have something to do with the state of the local game files. Sometimes, game files may become corrupted for no apparent reason.
You can attempt to repair the game files to fix the problem.
Below are the different ways to verify or repair game files on three different launchers:
How to verify integrity of game files on GOG launcher
Launch GOG GALAXY
Log in with your GOG.com account.
Go to Owned games tab and select Cyberpunk 2077.
Click Customize button (to the right of "Play" button).
Go to Manage installation and select Verify / Repair.
How to verify game files on Epic Games
Open Epic Games launcher.
In the Library section, find and select Cyberpunk 2077 and click on the three dots.
Click Verify in the drop-down list.
Wait for the process to complete. It may take a few minutes to verify all the files.
Also read: How to verify integrity of game files on Steam
Run Cyberpunk 2077 when antivirus is OFF.
If your security software is set to be extra strict, it may block even legitimate software or games from running. If you have game launching issues or if Cyberpunk 2077 keeps crashing on startup, your security software may be at play.
Consider turning off your antivirus or any other security package in the system temporarily. If the game works without your antivirus running, you may need to tweak your security software settings to permit the game to run. Otherwise, turn the antivirus software back on and proceed with the rest of the troubleshooting steps below.
Close background apps or apps with overlays.
Another way to potentially fix Cyberpunk 2077 game launching issues is by checking if any of your programs is causing interference. Some popular gaming apps are known to cause some problems with this game.
If you have overlays enabled for any of the following apps, be sure to turn it off:
GeForce Experience
Riva Tuner
MSI Afterburner
MSI Gaming app
Fraps
Uplay
etc.
Delete newly installed Microsoft Visual C++ redistributables.
The game developer, CD Projekt Red, also recommends that you uninstall all Microsoft Visual C++ redistributables that you may have installed if the game continues to crash, perform poorly, or won't open at all.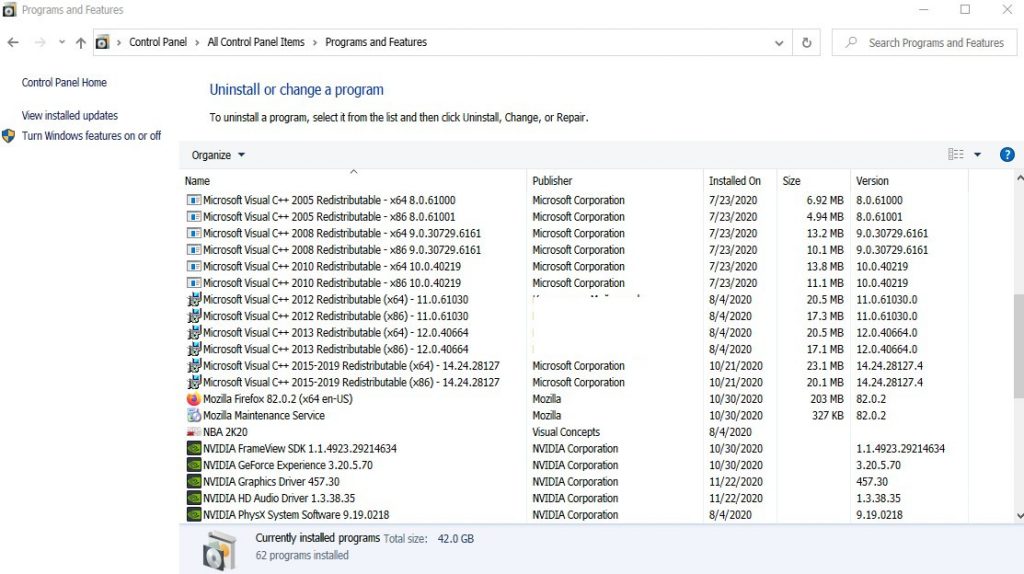 Once you've deleted them all, try to reinstall them from this link.
Then, be sure to run Cyberpunk 2077 as Administrator.
Launch the game in clean boot mode.
The final troubleshooting step that you can do is to try running Cyberpunk 2077 in Clean Boot Mode. Follow the instructions from Microsoft website on how to do this.
Other interesting articles:
Visit our TheDroidGuy Youtube Channel for more troubleshooting videos and tutorials.