Are you getting a no signal issue or black screen of death on your Xbox One console? Many Xbox users may experience this problem from time to time. There's no need to panic though as most of the time, it's just a matter of simply making sure that you have a solid HDMI cable connection, checking some video output or display settings.
In this troubleshooting guide, we'll show you what the reasons are for no signal problem and what you can do to fix it.
What are the causes for No Signal error on your Xbox One?
Black screen of death issue on the Xbox One console is a bit overhyped as a serious problem. As long as you install the latest system update regularly or when they become available, you're generally in good hands.
Most of the time, there's no major problem with the system at all. Unless your Xbox One has suffered a devastating hardware failure due to a power surge, or if it's physically shattered after an accidental drop, there's nothing to worry about No Signal issue at all.
Below are the common causes why you may be getting no signal on your TV screen.
Random Xbox One bug.
Computers such as consoles may develop unexpected bugs sometimes. If your Xbox One console was working normally before this issue occurred and you did nothing to change its setup or settings, the issue may be caused by a random hardware or software glitch.
At times, patches for the console's Operating System may cause unwanted issues as well. If the problem started to occur after you've installed a software update, then the solutions in this guide should help you fix it.
Bad HDMI cable.
Another scenario that we can look into is the possibility of a bad HDMI cable. Just like other components, your HDMI cord can break due to normal wear and tear, or sometimes carelessness of the user.
There's also the possibility that you may have simply used the wrong port either in your TV or Xbox One console.
Incompatible TV resolution.
If you are connecting your Xbox One to an older TV, it's possible that the current resolution in your console exceeds that of your TV's maximum resolution. To fix the situation, you can go in your Xbox One settings and force the console to run in low-resolution mode. We'll show you how it's done below.
How to fix Xbox One No Signal issue?
Xbox One no signal issue is almost always an easy problem to fix. If you have no idea what to do though, here are the troubleshooting steps that you can try: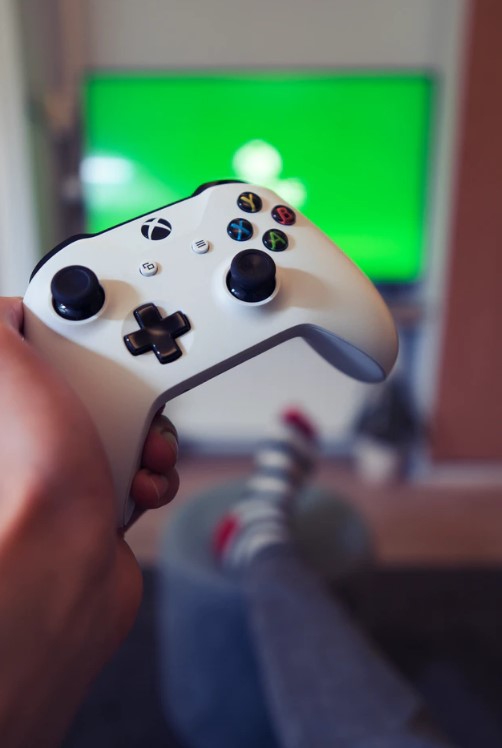 Verify if TV and Xbox One console are ON.
This may sound like a no-brainer but many people may get confused when they see the No Signal message on their TV screen and panic right away. Your Xbox One controller may have been disconnected from the console automatically after leaving it unused for some time. To check, simply press the Xbox button. Or, you can manually press the Power button on the Xbox One to power it back on.
Power cycle your Xbox One and TV.
Sometimes, all it takes for both the TV and Xbox One to "sync" with each other is system refresh. So, what you want to do is to turn off your TV and console and unplug them from the power source for 30 seconds. Once the timer is up, turn on the console and the TV and see if the issue disappears.
Verify if you're using the correct HDMI port.
If refreshing the console and the TV won't work, the next troubleshooting step for you is to ensure that you are using the correct HDMI ports in both the TV and Xbox One.
There are two HDMI ports on the Xbox One X and S (HDMI In and HDMI Out) while newer TV models may have more than two HDMI ports as well. Using the wrong port in either of them can lead to no signal issue.
On your Xbox One, make sure that the HDMI cord is connected to the HDMI Out port and not HDMI In. HDMI In port is used to connect a satellite or cable device so you can watch TV on your console. If you've mistakenly connected the HDMI cable to the HDMI In port, simply unplug it and plug it back to the HDMI Out port.
Check HDMI cable and ports.
If Xbox One no signal issue remains, you also need to ensure that the HDMI cable that you're using is working. If you have a different HDMI cable, try using that and see if that fixes the problem.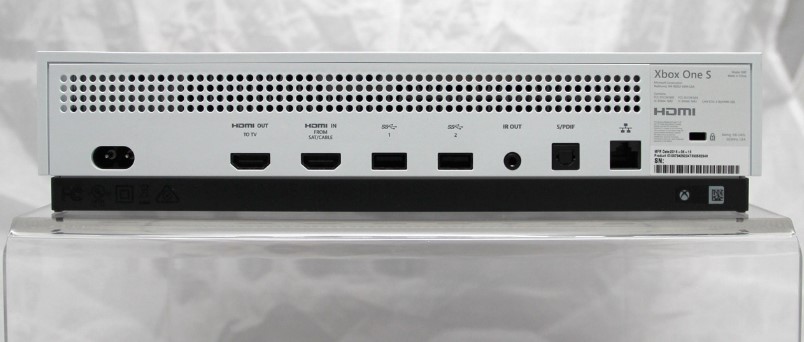 You also want to ensure that the HDMI ports being used are not dirty and working properly. If you have an additional HDMI cable on your TV, use that instead of the current one.
If necessary, try cleaning the HDMI port using a can of compressed air.
Check the PSU on your Xbox One (if using the original Xbox One).
If you have the original Xbox One (and not the Xbox One X or S), it should come with an external power supply unit or PSU. This PSU has an LED light indicator that can help you troubleshoot certain issues.
If the PSU light is red or orange, try to unplug the PSU cable from the Xbox One console and the power source for about a minute. This should allow the PSU to refresh its circuit and hopefully fix your Xbox One No Power issue.
If the LED light on the PSU is white, that means that everything is working.
Restart your Xbox One in Low-Resolution Mode.
Sometimes, resolution conflict can occur if you connect your Xbox One console to an older TV, or to one that doesn't support the resolution on your Xbox.
To fix this issue, you need to run your Xbox One to low-resolution mode. Here's how to do that:
On your Xbox One, press the Power button for 10 seconds until you hear a beep
Wait for 30 seconds, then press the Power and Eject buttons together for 15 seconds or until you hear another beep.
Wait for the system to boot up its lowest possible resolution settings.
These steps should change the display settings on your console
Connect the console to a different TV.
If your signal issues still remain at this point, it's time that you try a different TV connection. If your Xbox One console works on the second TV, then it's probably a good time to upgrade the current TV you're having a problem with.
Have your Xbox One repaired.
If using another TV does not work still, your no signal or black screen issue may be due to a hardware malfunction. We suggest that you contact Microsoft and set up a repair appointment. 
Other interesting articles:
Visit our TheDroidGuy Youtube Channel for more troubleshooting videos and tutorials.