One of the top games for the PS5 today is Elden Ring. Developed by FromSoftware and published by Bandai Namco Entertainment, the game has received mainly positive critical acclaim and has sold 12 million copies in its first 3 weeks. It's definitely a hit interactive sandbox game but just like other new games, this one has its own unique bugs and glitches.
We've been getting lots of reports about the Elden Ring game crashing on the PS5. If you're looking for solutions to the problem, this guide should help.
What are the causes for Elden Ring crashes on PS5?
The Elden Ring crashing issue on PS5 consoles appears to have numerous possible causes. For some people, the issue may be due to a minor glitch with the software, a coding issue, or corrupted game data. Others may encounter the same or similar symptoms but the cause can be entirely different such as a server issue, or home internet connection problem.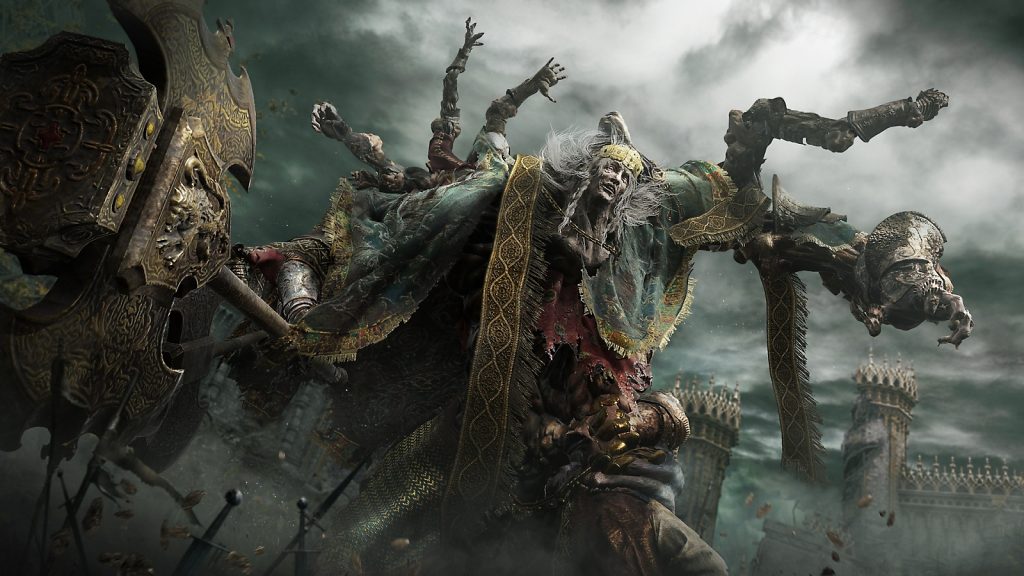 How to fix Elden Ring crashing on PS5?
If your Elden Ring game does not load, keeps freezing, or crashes in the middle of gameplay, there's a list of solutions that you must try in order to fix it.
Fix #1: Refresh the system cache.
A quick and simple way to fix PS5 issues is to turn off the console completely. In this case, a fast power cycle to refresh the system can be beneficial. This basic but sometimes successful method is a go-to repair for people who are encountering unexpected and unexplained crashes from time to time.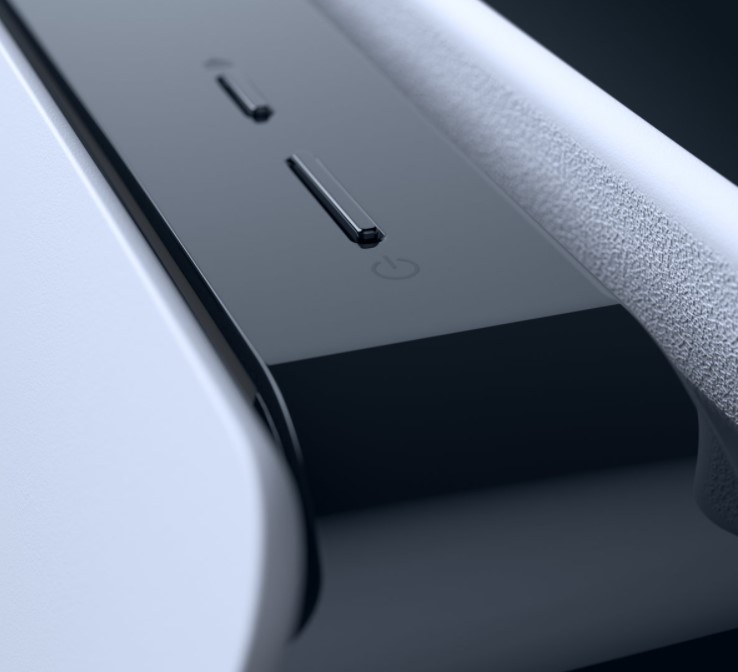 Turning the PS5 on normally and disconnecting it from the power source for 30-60 seconds is what you want to do here to refresh the system cache. This should be enough to delete the cached data from the system automatically.
After refreshing the console, make sure that you reconnect everything and check for the problem.
Fix #2: Install game or system software update.
The next step is to ensure that the Elden Ring game is updated to the most recent version. Make sure the game client gets updates from time to time if your PS5 isn't always connected to the internet and you primarily play the game in offline mode.
If you're new to PlayStation, simply connect your PS5 to the internet and it will automatically check for game updates for you. Alternatively, you can choose to update the game manually with these steps:
Go to the PlayStation Home screen.
Go to the top of the main menu.
Navigate to the Games tab.
Find Elden Ring among the games and highlight the game with your cursor.
Press Options on your controller.
Choose Check for Update from the drop-down menu.
Another important aspect of your PS5 that you want to update at this time is your software. Make sure that you have the most recent PS5 firmware to keep bugs away with the new patch by doing these steps: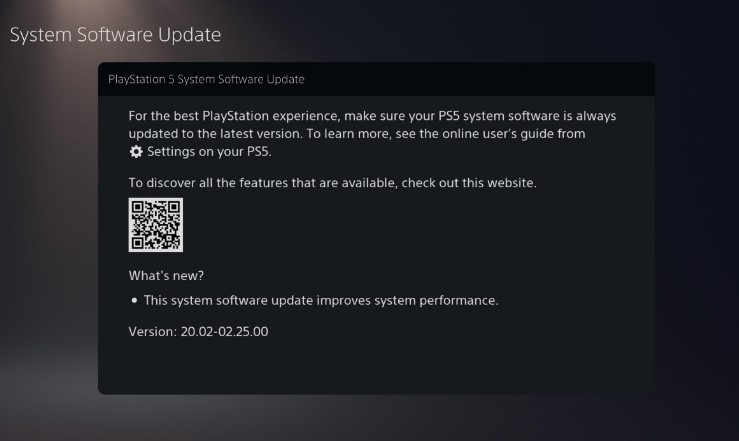 Go to the PlayStation Home screen.
Go to Settings.
Select System.
Select System Software and then go System Software Update and Settings.
Select Update System Software.
Select Update Using Internet.
Your PS5 should tell you to install the update when you have downloaded it. This procedure requires you to reboot your PS5, which is done automatically, so simply follow the on-screen instructions. You'll be completely up to date when it relaunches.
Fix #3: Clear saved game data.
Corrupted game data can occasionally cause Elden Ring crashing issues. On the PlayStation 5, deleting such defective game data can sometimes be a quick fix for launching issues or unexpected crashes.
If you noticed that Elden Ring seems to crash only at a certain point after loading a particular saved data, you may be dealing with a possible corrupted game save.
Unfortunately, the most effective way to fix an issue with a corrupted game save is to delete the said file and launch a new game.
If you have no idea how to delete a savage game data, check out these steps: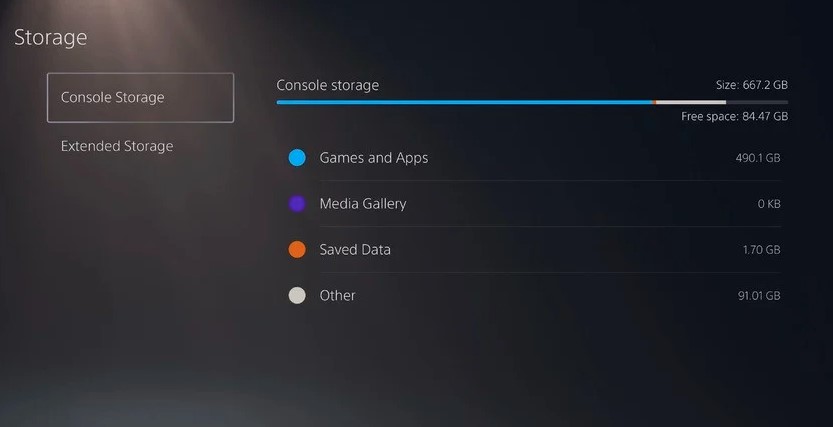 Go to your PlayStation 5 home screen.
Navigate to Settings Menu.
Select Saved Data and Game/App Settings.
Choose to Saved Data.
Select Console Storage.
Pick Delete.
Put a checkmark on the box next to the files you want to delete (Elden Ring) and select Delete.
Fix #4: Refresh the PS5 database.
If Elden Ring continues to crash at this point, it's possible that the issue is with your PS4 database. You can try to do the rebuild database option in Safe Mode to help the system function quicker and to get rid of any problems that are causing apps and games to crash.
Rebuilding the database on your PS5 removes any broken files and cleans up the storage unit (HDD or SDD) allowing your console to run more quickly. You do not need to back up any data as it will not remove any existing software, game data or settings.
If your console has a lot of corrupted files that cause games to stop and crash regularly, this procedure can help.
However, depending on how much data is saved on your PS5 console, this option can take a long time to complete, so be prepared to set aside some time for it. It's not a one-click-and-done process like some other Safe Mode reset options.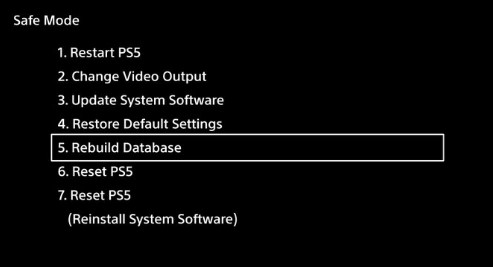 Here's how it's done:
Turn off your PS5 console by pressing the power button and waiting for the LED indication to stop flashing.
Once the console has been switched off, press and hold the power button for a few seconds until you hear two beep noises, which may take six to seven seconds.
Connect a controller to the console with a USB cable, then press the PS button to view the menu.
Select the Rebuild Database option.
Select OK when the"The database will be rebuilt. Rebuilding the database may take a few hours" prompt appears.
When you hit the OK button, the console will begin resetting the data, and a status bar will display the progress and remaining time.
Fix #5: Check your internet connection.
When you set up a new game on your PS5 , you'll need to connect to the internet to download additional game data and other downloadable contents (DLCs).
So, if your PS5 is offline, or does not have an internet connection, your half-installed game isn't going to run or even start correctly. You'll want to check about your internet connection speed and whether or not it's stable, especially if you're using wifi.
If necessary, switch to a different network or use a mobile hotspot to verify if there is a problem with the network.
As a basic troubleshooting step in this case, make sure that you also reboot your modem or router to refresh it. Just like refreshing the system cache of your PS5, you also want to turn off the modem or router and unplug it from the power source for 30-60 seconds.
Fix #6: Verify the game server status.
Just like checking your internet connection at home, be sure to double check the status of the Elden Ring servers as that might be the reason why the game is not working properly.
This is an important aspect that you must check as the game is hugely online and requires near-constant internet connectivity.
There are a number of resources that you can use to check the Elden Ring server status.
The first one is to use the official PlayStation Network site. If there's an on-going outage or maintenance with Elden Ring servers, the PSN website should indicate it.
If there are no notices of an outage or maintenance for Elden Ring, you can presume that the PlayStation Network is functioning normally.
Fix #7: Check for overheating.
If your Elden Ring game continues to crash and there's no server issues at all, another factor that you must consider at this point is overheating. If you noticed that your PS5 seems slow and randomly crashes, it's possible that it's not getting the normal ventilation that it requires.
Your PS5 is designed to shut itself down on its own if its internal temperature has reached a certain point. This is to avoid damaging heat-sensitive components.
To avoid overheating or system crashes in most cases, keep your console in a well-ventilated place. Overheating can be caused by placing the console in direct sunlight or heat source or not having adequate airflow. Placing the PS5 in a hot room might also cause overheating on certain occasions.
Make sure that the console has good ventilation all around it to avoid damaging the hardware.
Fix #8: Delete and reinstall the game.
If the crashing issue won't go away at all, one of the efficient remedies identified by many PS5 gamers is to erase and reinstall the game.
If the main reason of the problem code is corrupted saves or game files, the first thing you should do is load the previous save point.
If that doesn't work, you might try erasing the game's data and reinstalling it from the beginning.
Follow the steps below to uninstall the game that is causing you problems:
Go to the PS5 HOme screen.
Go to Settings by tapping the little cog icon in the top right-hand corner.
Go to Storage. It's item number seven on the list.
On the Storage screen select Games and Apps.
Select Elden Ring game.
Select the Delete button in the bottom right corner.
The PS5 will ask you if you're sure you want to remove the game. Confirm the action and wait until the deletion process is finished. Make sure that you don't turn off your PS5 while it's deleting to avoid corrupting its software.
Fix #9: Perform a factory reset.
Another method for resolving system software issues is to do a f factory reset. There is no such thing as a perfect gaming system, and software issues and malfunctions do arise from time to time. A factory reset is typically beneficial in repairing software issues, particularly when the issues are caused by games, applications, or other software or content.
A factory reset is a software restoration procedure that deletes all user data, application settings, and data, as well as any non-manufacturer factory settings and contents.
If the problem with your PS5 is caused by incorrect settings, a malfunctioning program or game, incompatible content, or any form of software mistake, a factory reset may be your only choice.
A factory reset is equivalent to reformatting a computer's hard disk so you want to make sure that you create a backup of your PS5's data particularly your unsaved game files, photos, screenshots, etc.
To keep a copy of your data to a USB drive, you can go to System > Backup and Restore > Back Up Your PS5. From there, you can then move your data to your flash drive.
After you've created a backup of your data, follow these steps to factory reset your PS5: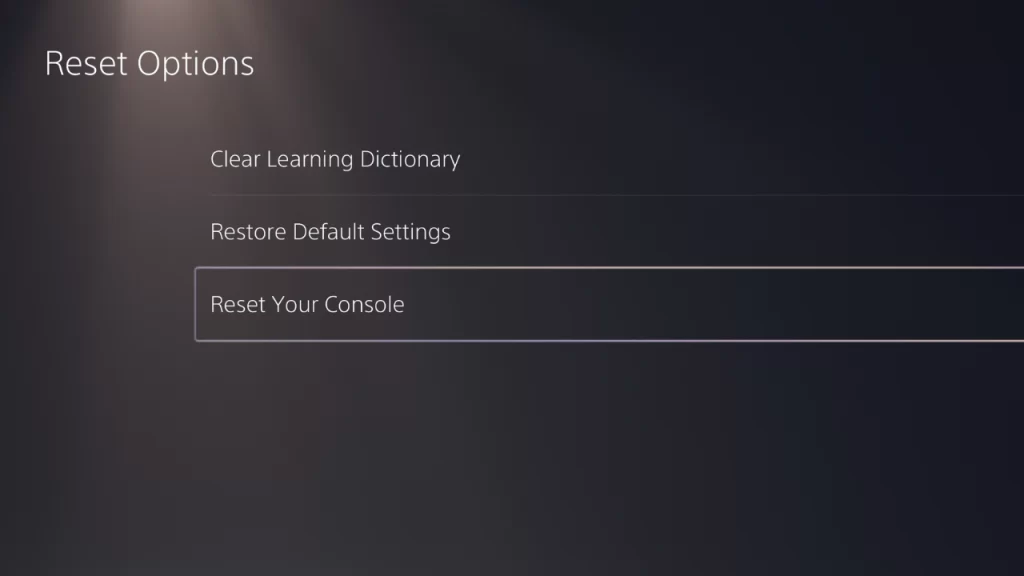 Go to the PS5 Home screen.
Go to Settings (the gear icon in the top-right).
Go to System.
Select System Software.
Select Reset Options.
Select Reset Your Console.
Select Reset.
Fix #10: Avoid leaving your PS5 on Rest Mode.
Many PS5 players have discover that putting the console on Rest Mode messes up with their games. Instead of putting your device on Rest Mode, simply restart or shut it down.
OTHER INTERESTING ARTICLES YOU MAY LIKE:
Visit our TheDroidGuy Youtube Channel for more troubleshooting videos and tutorials.