Games with an online multiplayer mode like Gran Turismo 7 may sometimes encounter connection and server issues. There's always a chance that something goes wrong on the developers end. Technical glitches may also cause problems with the hardware that supports the game servers from time to time.
In this brief guide, we'll show you the steps on how to check the Gran Turismo 7 server status easily. We hope that this helps you fix your issues and get you back to gaming.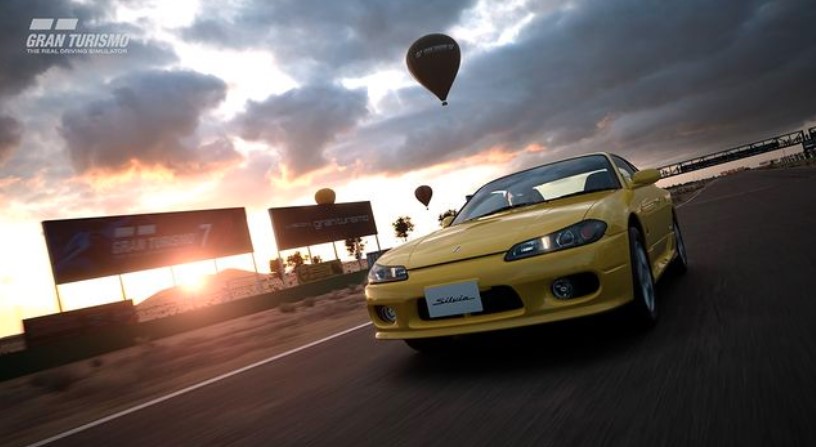 Reasons why Gran Turismo 7 online multiplayer servers go down
Launching a massively popular game like the Gran Turismo franchise has lots of moving parts and sometimes, the online experience of players during and after launch may not be ideal.
If your Gran Turismo 7 game is showing issues like being unable to connect to multiplayer, or is lagging when you go online, it may not necessarily be a problem with the servers.
In fact, it can be totally something else that's remotely coming from the devs or servers side.
For most players though, troubleshooting an online game requires basic steps and checking the server status is one of them.
Game servers may go down because of a number of reasons. If Gran Turismo 7 servers are not reachable right now and the multiplayer is not working normally, one of the following causes must be the cause.
On-going maintenance mode.
Server maintenance is the act of keeping the Gran Turismo 7 server's software up to date and functioning so that the network that supports it may run smoothly and without downtime or data loss. Regular maintenance will keep the server operating normally and will assist to avoid a whole or partial network failure.
Developers or publishers usually announce a planned maintenance in advance in order to advise players.
Coding glitches.
Games are undoubtedly complex and it can sometimes take hundreds of highly trained developers to build one. Gran Turismo 7 is an excellent example of a well-built, stable game but even it has its own bugs and glitches. It will certainly receive updates and patches over the course of its lifetime from its creators so it's a constantly evolving product.
Sometimes, serious bugs or glitch can lead developers to take down the servers temporarily.
Capacity problems.
Many people would like to think that overcapacity is the usual reason why servers go down, especially during launch but on the contrary, it's the least of concerns for developers. It's usually normal for popular games to have a surge in logins during launch but it will usually go down after some time so developers don't usually invest in hardware and capacity in anticipation of this trend.
If you are having trouble playing the online multiplayer of Gran Turismo 7 days after launch, we recommend that you try again in a few days and the overcapacity issue will most likely be fixed.
Your own internet connection.
The status and stability of your home internet connection can affect your online experience in Gran Turismo 7. You want to make sure that you have a fast broadband internet connection and a proven working online connection first before you want to check the server status of the game.
How to check Gran Turismo 7 server status?
If you believe that there's an on-going server issue with Gran Turismo 7 as you are unable to play the online multiplayer, or if you're getting an error code or message, there are a number of steps that you can do to check the server status.
Step 1: Check the PlayStation Network server status.
Gran Turismo 7 is a PlayStation exclusive so it's worth checking if Sony's PlayStation Network is having server downtime at the moment. To do that, all you have to do is to pull up a web browser and visit the official PlayStation website.
If there's any problem with a particular game like Gran Turismo 7, the website should indicate it even if the rest of the services are working normally.
If you can't see any announcements for an outage or maintenance regarding Gran Turismo 7, you can assume that the PlayStation Network is working as expected.
Step 2: Use third party outage trackers.
Some third party websites that are not associated with PlayStation helps the gaming community by crowdsourcing information regarding isolated server interruptions for certain games. You can definitely use these services to check the server status of Gran Turismo 7 aside from the information being offered by the official PlayStation Network website.
Some of the popular outage detection websites are the following: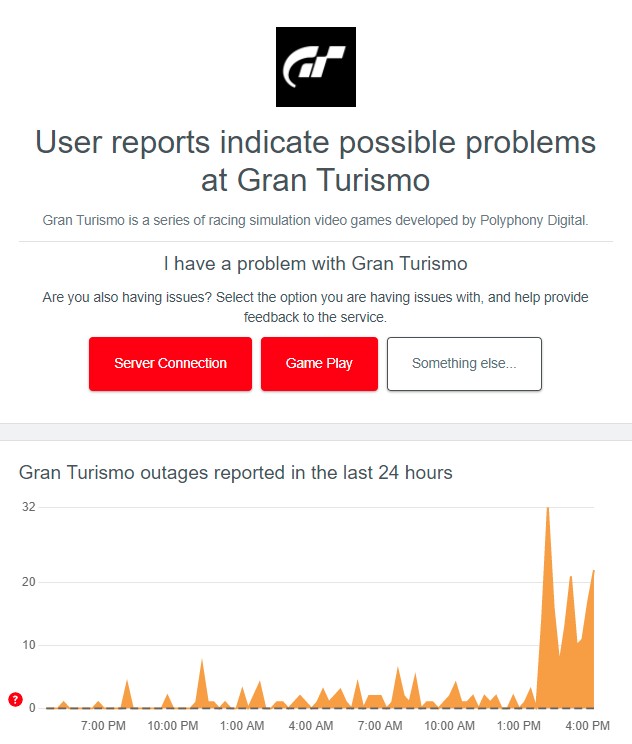 Downdetector
Isitdownrightnow
There are many other similar websites that you can go to apart from these so it's up to you which resource you want to use.
Step 3: Follow the official social media accounts.
Another method that you can use to check Gran Turismo 7 server status is by using social media. Devs like Polyphony Digital and publishers are sometimes more proactive in providing official patch notes and near-realtime updates regarding the game on their social media pages so you can follow these pages to get updated: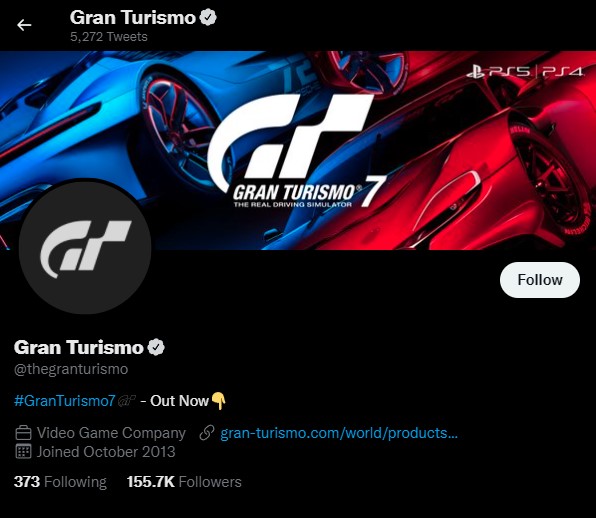 Twitter: @thegranturismo
Facebook: @GranTurismo
Instagram: thegranturismo
OTHER INTERESTING ARTICLES YOU MAY LIKE:
Visit our TheDroidGuy Youtube Channel for more troubleshooting videos and tutorials.