If you're fond of playing video games on PC, chances are that you're playing  your favorite games on one of the widely used gaming clients — Origin. Supposing that you're using Origin as your primary gaming platform, then it's also more likely that you hear about Origin Points. To those who are wondering what Origin Points are and what they are for, I've summed out the key details in this short context.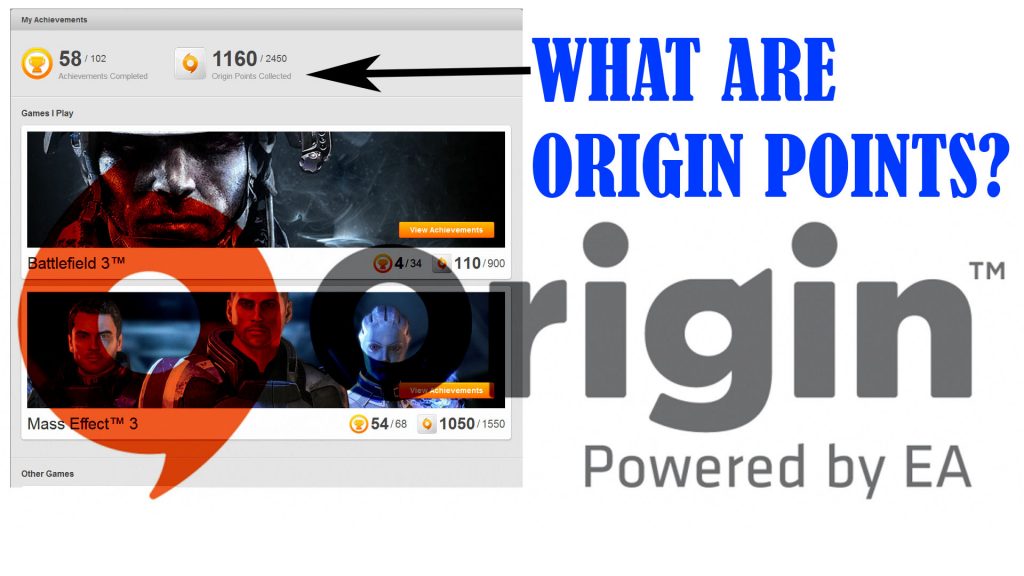 EA Origin Client Overview
Let's start by explaining a bit about the parent subject, which is the Origin client itself. For starters, Origin is a dedicated client of Electronic Games (EA). Needless to say, you will need to install the Origin client on your computer in order to play your favorite modern EA games.
With its simple interface, Origin will let you download, install and play your favorite games on PC including titles like The Witness, Cities Skylines and Batman: Arkham Origins, to name a few. Your games can also be organized in a single place for easier access, through the Origin library.
Origin PC Gaming Setup
The primary requisite to using Origin on a computer is a registered EA account. If you haven't already, you can set up a new account by signing up through the EA Help page. Alternatively, you can create an account after downloading the EA Desktop app or the Origin client itself. Just follow the rest of the onscreen instructions to register your EA account.
Once you've created an EA account, you can start building your collection of games through the EA Desktop Store or Origin Store. Offline, single player games are also supported.
Introducing Origin Points
Origin Points were first introduced in late May of 2013. The Origin Points are basically designed to help players track achievements in some EA game titles on PC. Aside from tracking game achievements, Origin Points can also be used to gauge the player's progress while playing some of EA's PC games. The better your gaming performance is, the higher the chance for you to acquire origin points. In summary, origin points are a depiction of your gaming expertise, talent and dedication while playing your games on Origin.
Obtaining Origin Points
Origin Points can be acquired by spending more time logging in and playing your favorite games on Origin. So, the more often you're active on the platform, the more points you'll get. You will also get these points by unlocking more game achievements.
However, not all games do have Origin client achievements that award you with Origin Points.
Utilizing Origin Points
The main downside with Origin Points is the fact that they cannot be converted into in-game items, you can't use them to get discounts or purchase DLCs like Bioware Points do.
Based on the official statement released by EA regarding Origin Points, the products and services offered through My Origins Rewards given to players are for personal use only. To them, these points are just one of the gamification methods to make users (particularly, achievement-driven gamers) spend more time playing games through the platform.
Because of this, many players are suggesting and hoping that EA would allow users to spend Origin Points for rewards like discounts or free access to selected EA games.
So far, Origin Points can only stand as proof of your in-game achievements, gaming abilities, experiences or bragging rights.
For more details and official explanation regarding Origin Points, you can contact EA Help for further assistance.
And that's all about EA Origin Points.
Please visit our YouTube channel to view different troubleshooting and tutorial videos that might be helpful to you.
You Might Also Want To Read: