The latest premiere title from Arkane Studios, Deathloop, has so far received positive reviews from critics and gamers alike. The game boasts of unique storyline about an assassin stranded on an island caught in a time loop. In this place, each day is the same as the last and in order to break the cycle, the protagonist, Colt, must kill those who are responsible for the time loop.
While Deathloop goes smoothly for most people, some users are experiencing lagging and stuttering issues on Steam. If you're one of them, this troubleshooting guide should help you figure out what's causing the problem on your PC.
How To Fix Deathloop Lagging On Steam?
If Deathloop is stuttering, lagging, or has low FPS, it's likely caused by an issue with your PC. below are the solutions that you can do to fix the problem.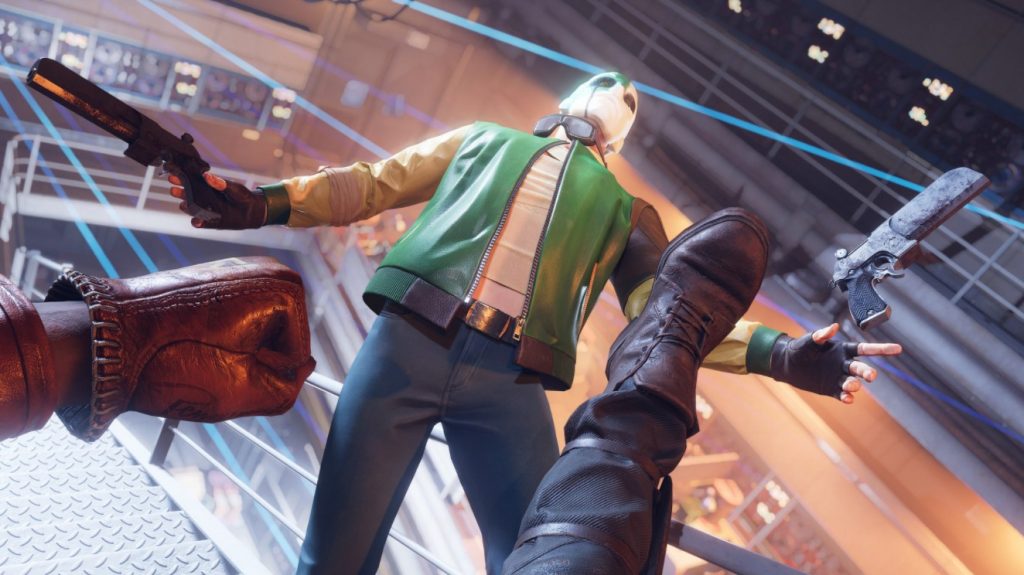 Fix #1: Install game updates.
If the game is outdated, the game client may not work properly. Keeping your Deathloop game updated is important in keeping bugs away so be sure to check for the latest update on the Steam client before playing again.
Aside from updating the game, keep in mind that your Windows OS requires updates from time to time as well. Go to Windows Settings > Update & Security > Windows Update to see if there's any OS update that you haven't installed yet.
Fix #2: Ensure that your PC meets the minimum game requirements.
Lag or low frame rate per second (FPS) sometimes occur if the PC running a game does not meet the minimum specifications. Ideally, you should check ahead of time if your computer can handle the game you install. The Steam client is also designed to not allow game installation if a PC does not meet the minimum system requirements.
If you did not check the game specificatsions before installation, here are the minimum system requirements for Deathloop:
OS: 64 bit Windows 10 version 1909 or higher
CPU: Intel Core i5-8400 @ 2.80GHz or AMD Ryzen 5 1600
RAM: 12 GB
GPU: Nvidia GTX 1060 (6GB) or AMD Radeon RX 580 (8GB)
DirectX: Version 12
If your hardware does not meet specifications above, be sure to upgrade first before you proceed with the rest of the troubleshooting.
Fix #3: Reboot your PC.
If Deathloop is updated and your PC meets the minimum system requirements, the next simple solution that you can try is to refresh the system. To do that, all you have to do is to close the game and then reboot your computer.
This may work if your PC has performance issues due to long or over usage.
Fix #4: Install the latest graphics driver updates.
Another important software component that you need to keep updated all the time is your graphics drivers. Games may sometimes crash, stutter, or suffer from lag if you have outdated GPU drivers.
In order to fix Deathloop stuttering or lagging issues, you need to be running the latest graphics card drivers.
Check out any of these links to know how to update your particular drivers:
Fix #5: Use lower graphics settings.
Some players may experience poor performance or lagging due if their computer struggles to run a game in high graphics settings. Consider using lower graphics settings and see if that will fix your Deathloop lagging issues on Steam.
NVIDIA GPU users
If you have an NVIDIA graphics card, you can change the graphics settings of your video card using the NVIDIA Control Panel software. Here's what you need to do:
Open the NVIDIA Control Panel software.
Click on the small + icon beside 3D Settings.
Select Manage 3D settings.
Go to the Program Settings tab and select Deathloop from the list under Select a program to customize. If Deathloop isn't in the list of programs you can add it to the list manually. Turn on Triple Buffer and Vertical Sync.
Enable Turn on Texture Filtering Trilinear.
Set Texture Filter Quality to Performance.
Set Open GL to Auto Select.
Click on Apply at the bottom before closing the NVIDIA Control Panel.
Restart your PC before launching Deathloop again.
AMD GPU users
If you have an AMD GPU, here are the steps that you must do in your AMD Radeon Settings software:
Open the Radeon Software.
Click on the gear icon then go to Graphics from the sub-menu.
From there, select Deathloop.
Turn off all post-processing options such as Radeon Anti-Lag, Radeon Chill, and Radeon Boost.
Disable Wait for Vertical Refresh.
Choose Performance Mode for Texture Filtering Quality.
Turn on Surface Format Optimization.
Restart your PC before launching Deathloop again.
Fix #6: Disable other applications.
If Deathloop is still stuttering after changing the graphics settings, another consideration that you must do is to ensure that there are no other applications running while the game is active. You can pull up the Task Manager software (CTRL+SHIFT+ESC) and see which of the programs other than Deathloop is using CPU, Memory and GPU resources. You should close these unnecessary programs if you don't need them.
Fix #7: Refresh the game files.
Another common reason why some Steam games crash is damaged or corrupted game files. Thankfully, keeping bad game files in the Steam client is very easy. All you need to do is to use the Verify integrity of game files tool. Here's what you can do to ensure that your Deathloop game files are in good shape:
Launch the Steam app.
Go to the Library.
Look for the Deathloop game and right click the icon.
Then, select Properties from the drop down options.
Choose the Local Files tab.
Click Verify Integrity of Game Files to begin the repair process.
Run Deathloop again to check if the crashing issue is gone.
Fix #8: Delete and reinstall Deathloop.
The last solution that you might work to fix Deathloop stuttering or lagging is a complete reinstall. To do that, you need to delete the game via the Steam client first, then install it again. 
OTHER INTERESTING ARTICLES:
Visit our TheDroidGuy Youtube Channel for more troubleshooting videos and tutorials.