In this post, you will learn how to fix the FPS drops when playing Warframe and understand the reason why such a problem occurs. You will also learn how to prevent such a problem from happening again in the future. So continue reading as we may be able to help you.
FPS drops are often associated with slow or unstable connection. It's not a serious problem but can be very annoying especially if it occurs while you're in a match. They will also result in lagging, stuttering and skipping.
That's why it's important that you troubleshoot the game and your computer as soon as the FPS drops start to mess up with your gameplay. If you're one of the Warframe gamers that's bugged by this problem, here are the things you should do: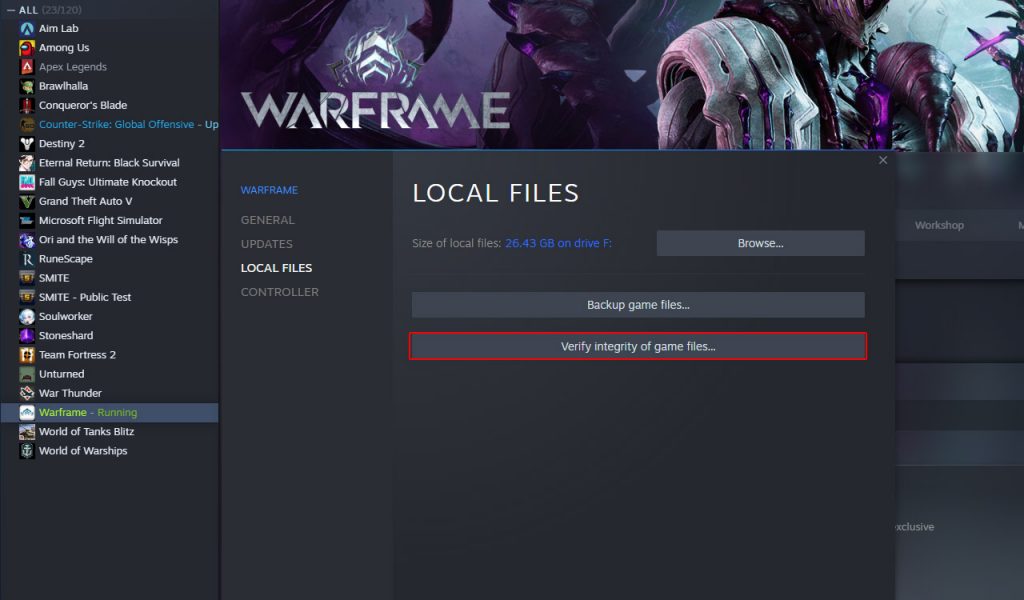 Fix #1: Check your Internet connection
Before anything else, make sure that your PC has a stable Internet connection. The performance of online games totally depends on the stability of your connection. So the first thing you have to do is a speed test. This will check the connectivity and how fast you're getting.
To do so, log on to SpeedTest.net.
Once the page loads, click Go to begin the test.
When the results show, compare them with the speed you're supposed to be getting.
If your connection is way slower than your plan, then that might be the reason why Warframe drops FPS every time you play. More often, connection issues can be fixed by restarting your router or modem. You may also need to call your Internet Service Provider to fix serious connectivity problems.
Fix #2: Reboot your computer
Assuming that you have a fast and stable connection and yet the problem continues to bug you, the next thing you need to do is to refresh your computer's memory. You can do so by rebooting it. Here's how:
Click the Start button, and click Power.
Click Restart and wait until your computer boots back up.
After the reboot, launch Warframe and try playing it to see if it still stutters or drops FPS.
Fix #3: Check Warframe's servers
Another thing that you have to look into is the servers. Server maintenance often results in a problem like this. Luckily, it's easy to check if it's a server problem or not. Here's how:
Log on to DownDetector.com and search for Warframe.
Take a look at the most reported problems and see if they are similar to what you're currently experiencing. If so, then it's a server issue and you don't have to do anything on your PC.
Take note that server issues can be fixed on their own without you doing anything. Most of the time, downtimes get fixed within an hour or two.
Fix #4: Adjust the game's graphics
Assuming that the servers are up and running, then you will have to check the game's graphics settings. It might have been set too high for your PC's current specs that both your CPU and GPU are having a hard time rendering the graphics.
Try changing the graphics quality to medium or low and then play the game to see if it makes a difference.
To do so, launch Warframe.
Once you reach the lobby, press the ESC key to bring up the menu.
Click on Options, and then click Display.
Scroll down to the Graphics Quality section and Preset to Medium or Low.
Save the changes and try gaming.
If this fixes the problem, then choose which preset works best for you. However, if the problem continues, then try doing the next solution.
Fix #5: Verify the integrity of the game files
After doing the previous solutions and Warframe still drops FPS and stutters when you play, then it's time to have its game files scanned and repaired. You only have to initiate the entire process using the Steam client and it will do the reset. Here's how:
Launch the Steam client.
Navigate to the Library tab, right-click on Warframe and click Properties.
Navigate to Local Files and then click Verify integrity of game files.
Wait until the verification is finished.
Once it's done, launch Warframe again to see if the problem is fixed.
Fix #6: Uninstall Warframe and reinstall it
Your last resort will be to remove the game from your PC completely. Doing so will also erase all its files and caches. But when it comes to fixing temporary issues like this, the reinstallation will work. So here's how you uninstall Warframe from your computer:
Launch the Steam client.
Navigate to the Library tab and right-click on Warframe.
Hover over Manage, and click Uninstall.
Click Uninstall one more time to remove the game from your computer.
After uninstalling it, restart your PC and then reinstall it.
This should fix the crashes. We hope that this can be helpful.
Please support us by subscribing to our YouTube channel. Thanks for reading!
ALSO READ: