Knockout City crashing on a PC can be caused by several things. It could be due to a software glitch, an out-of-date graphics driver, corrupted game files, or compatibility issues like your computer not meeting the system requirements. Below are our guide for Knockout City crashing fix.
Knockout City is now available for free, the game was develop and published by Velan Studios that allows brawlers from all over the world to partake in the hectic, non-stop action of dodgebrawl. In Knockout City, you may team up with your friends and compete against rival Crews in epic dodgeball matches. Prepare for a new take on team-based online gaming that promises a lot of fun and a lot of competitiveness.
To begin your Knockout City takeover, customize your character and establish a Crew with pals. Dodging and catching balls flying across the map, knock out opponents with trick shots and organized teamwork. No ball? No worries! You can practically roll up and into the hands of a teammate to become the ultimate weapon.
The game is kept interesting by a wide range of bizarre ball types, locales, and playing settings. In addition, each season brings new maps, ball types, rewards, events, and challenges.
Knockout City crashing on PC? Here's how to fix it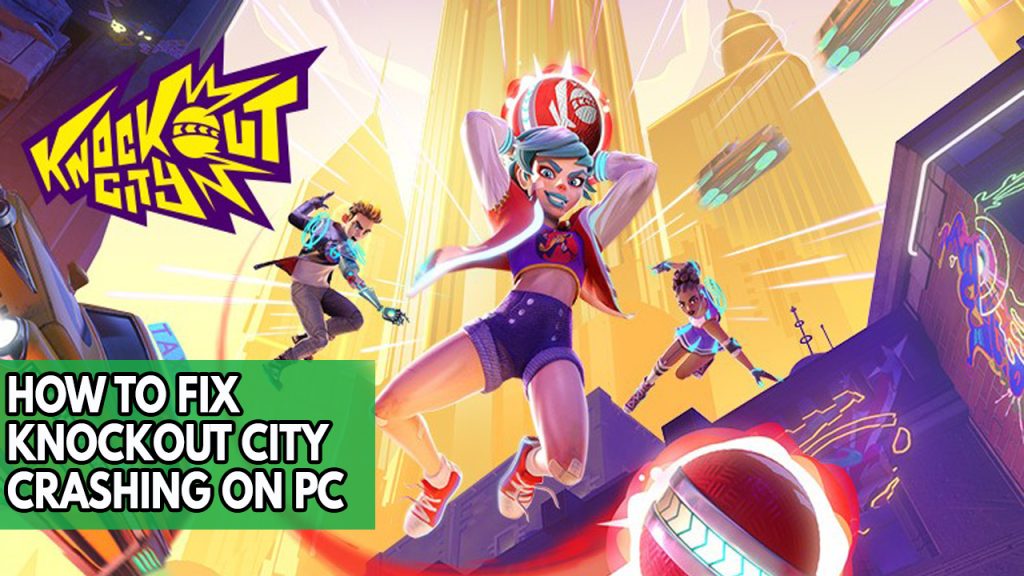 You may experience problems with the game crashing when playing Knockout City. This happens to some players when there is a lot of screen activity during the loading screen, setup, or gameplay. This problem could be caused by a variety of things, so you'll need to figure out what's causing it.
Fix #1 Check Knockout City system requirements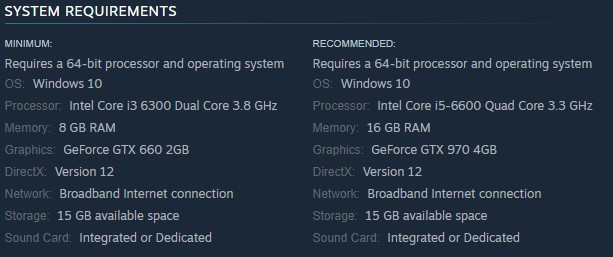 To begin, check to see if your computer is capable of running Knockout City. The minimum and recommended system requirements for operating Knockout City are listed on the game's Steam store page.
Fix #2 Update graphics drivers
Out-of-date graphics card drivers are most likely to blame for your game crashes. Ensure that your graphics card has the latest version of drivers installed, as this will improve the performance of your Knockout City game by giving various performance, bug fixes, and glitch fixes. These video card drivers are also available for download from the graphics card manufacturer's website.
Time Needed : 3 minutes
Updating graphics drivers
Simply type Device Manager in the search bar on your desktop and then click the Device Manager icon that appears in the results.

This will open the device manager.


Click the Display adapters icon.

The list of display adapters will be expanded.


Right-click the dedicated graphics card you are using to play the game and then select Update driver.

This will allow you to update your driver.


Choose Search automatically for drivers.

This will search online for any new graphics driver and install it on your computer.

After you have installed the latest drivers, verify if the crashing issue persists, if it still persist follow the next troubleshooting step below.
Fix #3 Update Windows OS
Make sure your computer has the latest version of Windows updates installed. Performance improvements, Windows security patches, and bug fixes are usually included in these updates, which will fix the game's freezing and unexpected crashes. Any new updates that are available should be downloaded and installed.
Updating Windows
Step 1: Right click the Start button.
Step 2: Select Settings. This will open Windows settings.
Step 3: Select Windows Update found on the bottom left menu of the new windows that appears which will take you to the Windows Update section.
Step 4: Select Check for updates. This will automatically download Windows update.
Fix #4 Run Knockout City as an administrator
One solution to fix the Knockout City crashing issue is to make sure the game has admin access to your PC. This allows it to work correctly with game files that require special permissions. Simply change the permissions on the game executable file, which is generally found in the game installation folder, to run as an admin.
Running as an admin
Step 1: Right-click on the game executable file from the installation folder.
Step 2: Click Properties.
Step 3: Click on the Compatibility tab.
Step 4: Make sure to place a checkmark on the Run this program as an administrator.
Step 5: Click on Apply then Ok.
Fix #5 Verify integrity of game files
Knockout City will crash if there is a corrupted or missing file. To repair this, go to your Steam local files tab and check the integrity of the game files. To replace any missing or corrupted files, new files will be downloaded from the servers right away.
Verifying integrity
Step 1: Open Steam client.
Step 2: In your Steam launcher, click Library.
Step 3: Find the game then right-click the game your Library and select Properties.
Step 4: Choose the Local Files tab and click Verify integrity of game files.
Fix #6 Reinstall Knockout city
If Knockout City continues to crash after you've tried all of the above troubleshooting steps, you may need to uninstall and reinstall it. By doing this you will have fresh installation that will also fix any other issues.
Reinstalling
Step 1: Run Steam launcher.
Step 2: Go to the Library
Step 3: Right click the game then click on Manage then uninstall.
Step 4: Click Uninstall.
Step 5: Right click the game then click on install.
Step 6: Click next to proceed with the installation
Frequently Asked Questions
How do you get Knockout City for free on PC?

You can download the game on Steam.

Is Knockout City free on Xbox?

Yes the game is free to play on Xbox.

Is Knockout City free on PS4?

Yes the game is free on PS4 also.

Is there a PS5 version of Knockout City?

Yes there is.

Can you still play Knockout City?

Yes you can still play knockout city and is free on PC, PlayStation 4, PlayStation 5, Xbox One, Xbox Series X/S, and Nintendo Switch.