While the most recent Hazelight Studios game is overwhelmingly stable, some players of It Takes Two are reporting of random crashing issues on Steam. In this troubleshooting guide, we'll show you the ways to fix the crashes.
Reasons why It Takes Two keeps crashing on Steam
In general, It Takes Two is widely praised for its gameplay and stability but some players are reporting that they cannot run it on their PC. There can be several reasons for an in-game crash and not all crashing issues have the same reason. For some people, a game crash may be a sign of corrupted game files, outdated GPU drivers, or incompatibility. In some other cases, the cause can be as simple as a minor game bug. In more serious scenarios, a crashing issue may signal a conflict with another program such as an anti-virus, or a malfunctioning hardware.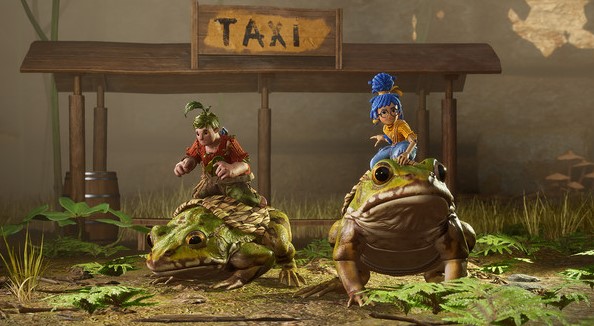 If your co-op game is crashing, or if you are having trouble launching it from Steam, it may be caused by one of the following causes:
random game bug
outdated game client
graphics drivers needs updating
PC can't run the game
interference from other apps
damaged game files
The only way to know the real reason why It Takes Two is crashing on you is to perform some troubleshooting steps. Check out what you need to do below.
How to fix It Takes Two crashing on Steam?
These are the solutions that you can try to fix It Takes Two crashing issue on Steam:
Fix #1: Refresh the Steam client.
Closing and restarting the Steam client can sometimes fix crashes. You need to do this first especially if the program has been running for a long time. This forces it to check for updates for itself and for your games.
Make sure to install game updates if they're available at this point.
Fix #2: Check the server status.
If you play It Takes Two on Steam, you're most likely playing it with someone in an Online Co-op mode so it's important that you check if there's any server issues that affects the game at this time. You can do that by checking the Steam Network status. If there's any problem with It Takes Two within the Steam network, it should be indicated in this page.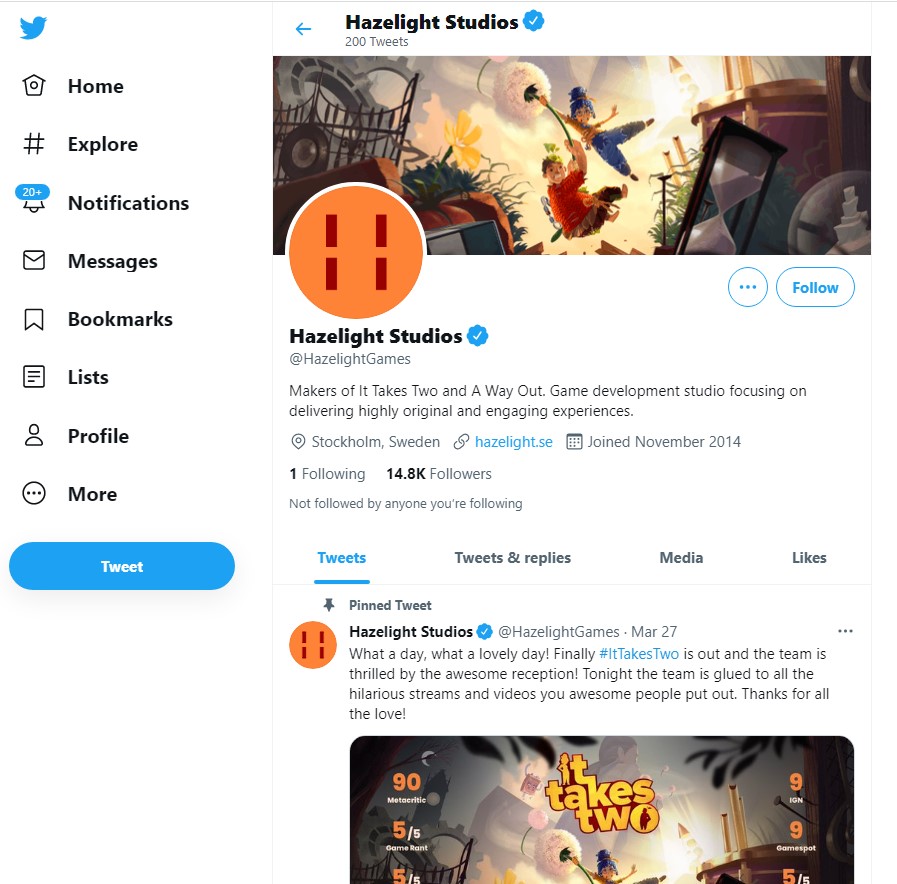 The other way to check is by following the official social media accounts of the game developer, Hazelight Studios.
Fix #3: Update the graphics drivers.
Making sure that your drivers are up-to-date is an important way to keep bugs away in your PC. Like games and Windows, your drivers, particularly your GPU drivers has to be updated regularly in order to keep the system operating smoothly when you're playing. Drivers are like mini-OS for your hardware. If these software are outdated, Windows may encounter issues such as in-game crash, lag, random freezing, etc.
Check out the links below on how to update the driver on your GPU:
Fix #4: Check if the PC can support the game.
If your It Takes Two crash issue continues, or if the game won't launch at all, be sure to check if your PC can run it. While the game is not that demanding, it still requires decent hardware in order to work. If your PC is not primarily designed for gaming, be sure to check the minimum and recommended system requirements.
Minimum system requirements:
OS: Windows 8.1 64-bit or Windows 10 64-bit
CPU: Intel Core i3-2100T or AMD FX 6100
RAM: 8 GB 
GPU: Nvidia GeForce GTX 660 or AMD R7 260x
DirectX: Version 11
Recommended system requirements:
OS: Windows 8.1 64-bit or Windows 10 64-bit
CPU: Intel Core i5 3570K or AMD Ryzen 3 1300x
RAM: 16 GB 
GPU: Nvidia GeForce GTX 980 or AMD R9 290X
DirectX: Version 11
If your PC does not met the minimum requirements, this can be the reason why It Takes Two won't launch. To fix the problem, be sure to upgrade your hardware.
If your hardware meets the minimum but the game appears laggy, or constantly lagging before eventually crashing, the system may be struggling to run the game. Try to lower the graphics settings and see if that will improve the situation.
Fix #5: Verify game files.
If your hardware is okay but It Takes Two crash all the time, the other solution that you can try is to ensure that you check the integrity of the game data. To verify integrity of game, follow these steps:
Launch the Steam app.
Go to the Library.
Look for the Mass Effect Legendary Edition and right click the icon.
Then select Properties from the drop down options.
Choose the Local Files tab.
Select Verify Integrity of Game Files to begin the repair process.
Run Mass Effect Legendary Edition again to check if the issue has been eliminated.
Fix #6: Close other apps.
If the Verify game files solution did not change anything, the next thing that you want to check is the possibility of third party software interference. If you're running other programs while gaming, you can try to close them to see if it makes a difference.
In our experience, some of the commonly installed apps that causes problems with some programs are antivirus software, software with overlay functions (such as MSI Afterburner, Discord, Spotify, or or even the Steam overlay, etc.). Feel free to close these programs before launching It Takes Two again.
Fix #7: Reinstall the game.
If It Takes Two is still crashing at this point, consider deleting and reinstalling it. This may work if the cause of the problem is buried deep within the software and the previous solutions have not changed anything.
OTHER INTERESTING ARTICLES:
Visit our TheDroidGuy Youtube Channel for more troubleshooting videos and tutorials.