Are you getting the "failed to start game (app already running)" error message every time you try to launch a game on Steam? This issue can be caused by many factors so you'll need to figure out the real reason in order to fix it. Fortunately for you, the solutions are all easy as this guide will show you.
How to fix Steam Error Failed To Start Game (App Already Running)?
If you are unable to launch a game without getting the Steam "failed to start game (app already running)" error message, there are a handful of troubleshooting steps that you need to try. The exact solution depends on the cause of the problem.
Below are the things that you must do:
Fix #1: Restart the game.
Closing and restarting the game client is a good way to jumpstart your troubleshooting. Make sure that you do this before you troubleshoot Steam and perform other steps. Sometimes, a game software may encounter an internal error or a bug that the system can't resolve so a quick refresh of the game itself might help.
Fix #2: Restart Steam.
If restarting the game did not work, be sure to also close and restart the Steam client. To do this, you want to log out of your Steam account before closing the Steam client.
Once the Steam client has been refreshed, log back in to your account and check for the problem again.
Fix #3: Force quit the game in Task Manager.
Sometimes, a game software may crash in the background (also known as a silent crash) and won't close properly for some reason. This can prevent you from launching the game again because the system is still detecting that an instance of the software is still running.
To check if this is the case, you can pull up the Task Manager by pressing CTRL + SHIFT + ESC and you can go under the Processes tab and look for the game you're having an issue with. If the game is running as indicated in Task Manager, right click on it and hit End Task.
Fix #4: Opt out of beta participation.
Some Steam users who experience the Steam error "failed to start game (app already running)" fixed it by opting out of the beta version of Steam. If you're running in a Steam beta version, try to see if reverting to the regular Steam version will help. Here's how:
Open Steam.
Click Steam in the upper left, then choose the Settings menu.
While in the Account tab, click the CHANGE button under Beta participation.
Select the NONE – Opt-out of all beta programs from the drop-down list and click OK.
Close Steam and start it back up to check for the error.
Fix #5: Check for corrupted game files.
Another possible fix for the Steam error "failed to start game (app already running)" is by ensuring that your game files are in good shape. Sometimes, corrupted or damaged game files can cause issues including the one we're dealing with today.
To troubleshoot your game files, follow the steps below: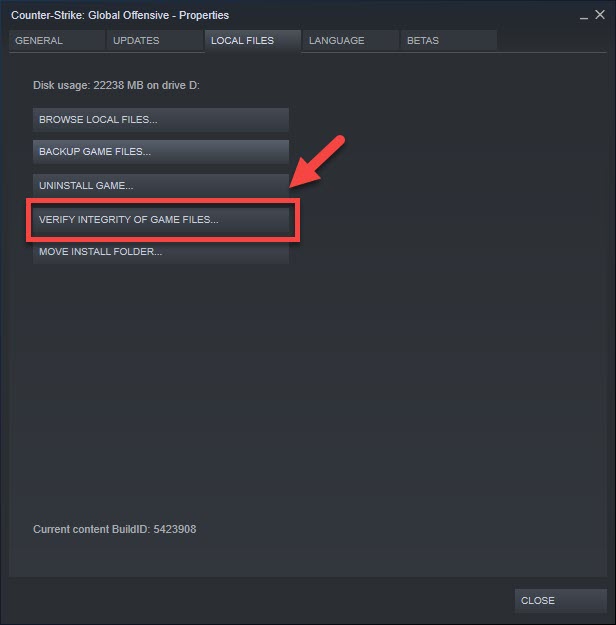 Launch Steam.
Go to your Game Library.
Right click on the God Of War game.
Click on Properties.
Go to the Local Files tab.
Select Verify integrity of game files.
Select verify.
Fix #6: Sign out others users from your PC.
If you're playing on a computer that's shared with someone, it's possible that Steam or the Steam game that you're having an issue with is already running in the system under a different user account. Because Windows can only run instance of a game at any time, the game you're trying to open now is being blocked. What you can do in this situation is to simply sign out the other user on your PC, or simply reboot the computer.
OTHER INTERESTING ARTICLES YOU MAY LIKE:
Visit our TheDroidGuy Youtube Channel for more troubleshooting videos and tutorials.