Several players have been complaining about the COD Vanguard error code 5537 that keeps them from playing as the game crashes. Unfortunately, this dev error has been one of the persistent errors in other COD games across all platforms and developers have yet to provide a permanent solution to address this. If you are also dealing with this annoying bug from the game, try some of the fixes that you will find in this article. 
How to fix Call of Duty Vanguard error code 5537
It is understandable if you feel frustrated when you encounter a dreaded dev error and stop you from enjoying the multiplayer game. The good thing about this popular error though is that we were able to collect efficient solutions from COD fanatics who efficiently resolved the problem.
Fix #1: Restart your PC or console.
When errors like the dev error 5537 appear on the screen while playing COD Vanguard, restart your computer or console right away. When errors like the dev error 5537 appear on the screen when playing COD Vanguard, restart your computer or console right away.
Fix #2: Use the default skin when playing the COD Vanguard.
Console and PC players have noticed that the error seems to appear when a player attempts to change the Operator's skin and the dev error is resolved when they use the default skin. In order to avoid this Call of Duty dev error, do not change the character's appearance or just simply use the base skin.
Fix #3: Scan and repair COD Vanguard
Use the Scan and Repair feature from Battle.net to fix the Call of Duty Vanguard dev error. This is another solution for the PC version of the game. Refer to these steps on how to do it:
Open the Battle.net application. 

Look for the Call of Vanguard game then click Options.

Select Scan and Repair next.

Select Begin Scan.

Wait for a few minutes until the process is complete. 
Launch the Game and check if the COD Vanguard dev error is removed.
Fix #4: Update PC and console.
Regardless of what gaming device you are using to play the Call of Duty Vanguard, you should always update the system regularly. This specific action will help your system function better and also prevents error codes from existing.
Fix #5: Graphics card drivers should also be updated.
Updating the graphics card drivers should help to eliminate the Call of Duty Vanguard dev error.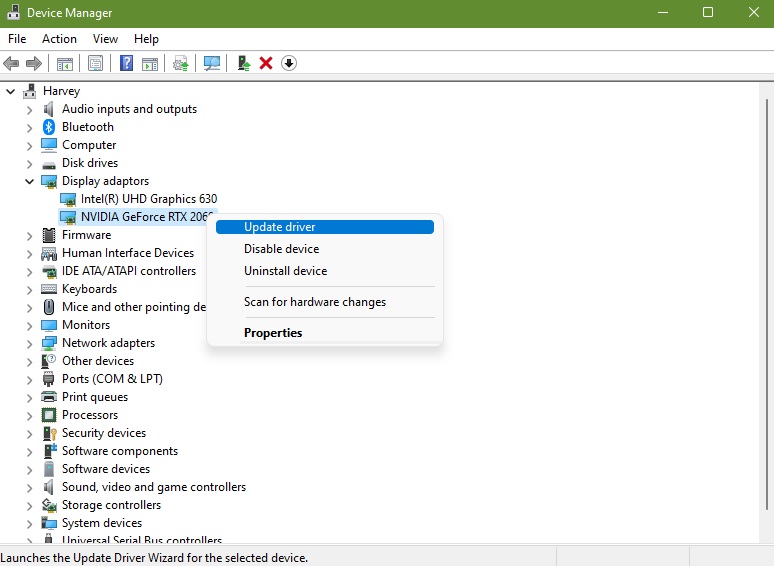 Press the Start button.
Type the word Device and select Device Manager.
Select Display adapters.
Hover your mouse the graphics driver you are currently using and right-click.
Select Update Driver.
Fix #6: Check your internet connection.
Some Call of Duty Vanguard error codes are triggered by unreliable internet connection. Do the necessary actions to improve your connection as this can fix present problems and avoid other dev error codes from appearing.
Fix #7: Rebuild Playstation database.
Rebuilding your console's database does not only improve the performance of your console but it also addresses issues like the dev error 5537 that you have encountered while playing Call of Duty Vanguard. You only need to follow these few steps to do this in your PS4 console: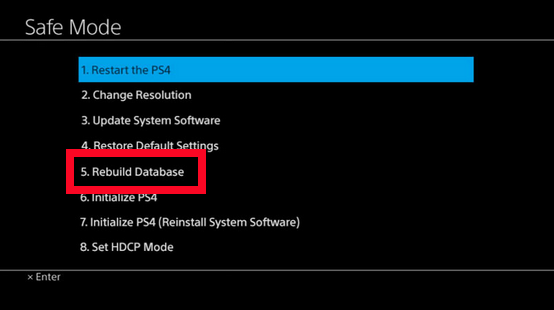 Turn off the PS4 console.
Press and hold the power button on your controller until it beeps twice.
Attach the controller using a cable on your console.
Press the Playstation button and access the Safe Mode menu.
Select Rebuild Database.
Relaunch Call of Duty Vanguard to check if it is now working.
Fix #8: Install updates for COD Vanguard.
Aside from updating the PC or console, you also need to ensure that any available updates for the game are installed. Developers usually include patches to address Call of Duty Vanguard error codes and other known bugs or glitches.
Fix #9: Delete and reinstall the game.
When you are unable to eliminate the error with all the solutions provided above, then the last resort would be to delete the whole game completely and install it again.
OTHER INTERESTING ARTICLES YOU MAY LIKE:
Visit our TheDroidGuy Youtube Channel for more troubleshooting videos and tutorials.