You can easily reply to text messages you receive using the quick messages feature of the watch. These are pre-set messages which are saved that you can just tap when replying to a text message you receive. We will be showing you how to access this feature.
The Samsung Galaxy Watch 4 is a premium smartwatch that has a lot of health and fitness related features. Unlike the previous models which runs on Tizen OS this one is powered by Wear OS allowing it access to several apps on the Google Play Store. Some of the outstanding features of this smartwatch include several outstanding features such as an IP68 rating, Super AMOLED display, as well as more than 2 days of battery life on a single charge.
Body: 44.4×43.3×9.8mm, 30g; Glass front (Gorilla Glass DX+), aluminum frame
Display: 1.40″ Super AMOLED, 450x450px resolution, 9:9 aspect ratio, 330ppi; Always-on display.
Chipset: Exynos W920 (5 nm): Dual-core 1.18 GHz Cortex-A55; Mali-G68.
Memory: 16GB 1.5GB RAM; eMMC.
OS/Software: Android Wear OS, One UI Watch 3.
Battery: 361mAh; Qi wireless charging.
Misc: Accelerometer, gyro, heart rate, barometer; NFC; Natural language commands and dictation, Samsung Pay and Google Pay.
How do you send quick messages on Samsung?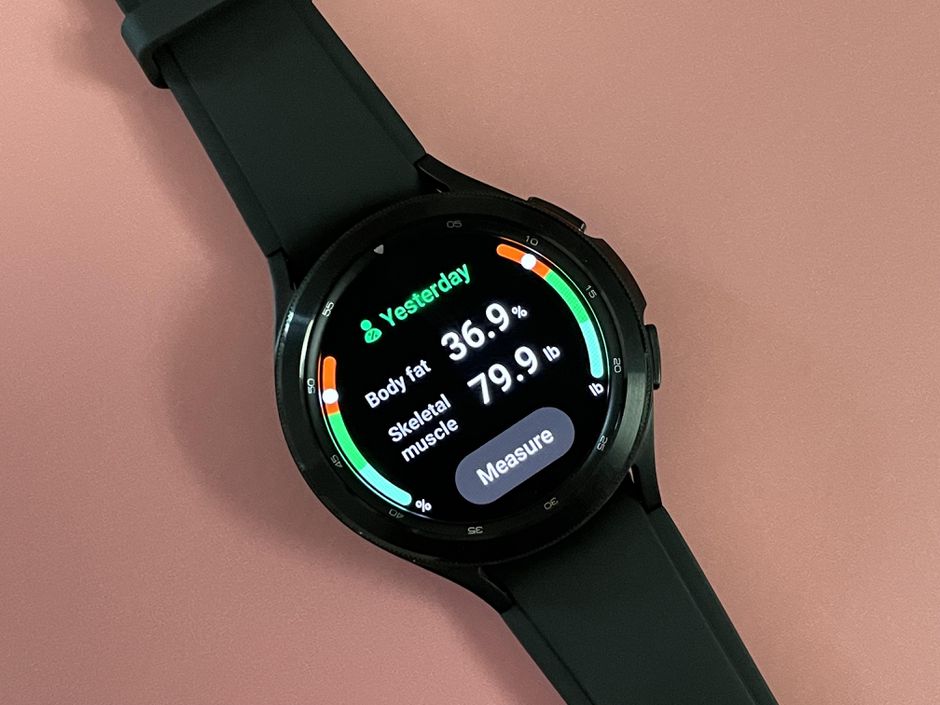 One of the advantages when you have a Galaxy Watch 4 is that when you pair this with a Samsung phone you will get your phone notifications on the watch. This means that you can leave your phone in your bag or pocket and check on that newly arrived notification from the watch. You can even reply to text messages using the Galaxy Watch 4 making this quite a convenient feature.
Since typing a message on the watch screen isn't easy to do there's a faster way to reply to a text message you receive and this is by using the quick message feature of the Galaxy Watch.
Take note that you can do this only if the watch is connected to a Galaxy phone unless you own the LTE model that has active network services.
Reply using quick messages on the Galaxy Watch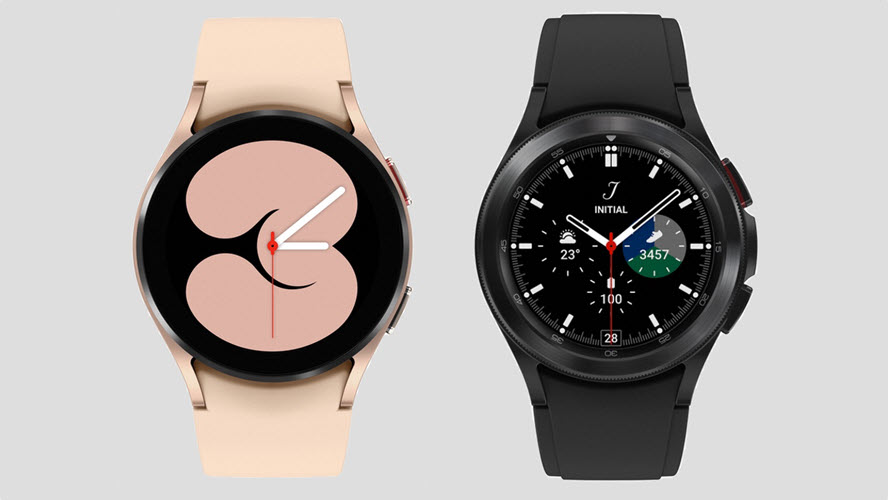 Here's how you can use the quick messages feature of the watch to reply to a message you received.
Tap the message icon on your Galaxy Watch
Open the text message you received on your Galaxy Watch 4.
Scroll down to the bottom of the message and choose a quick message you want to use.
Tap the selected quick message.
Tap the send button.
Edit or add quick messages on your Galaxy Watch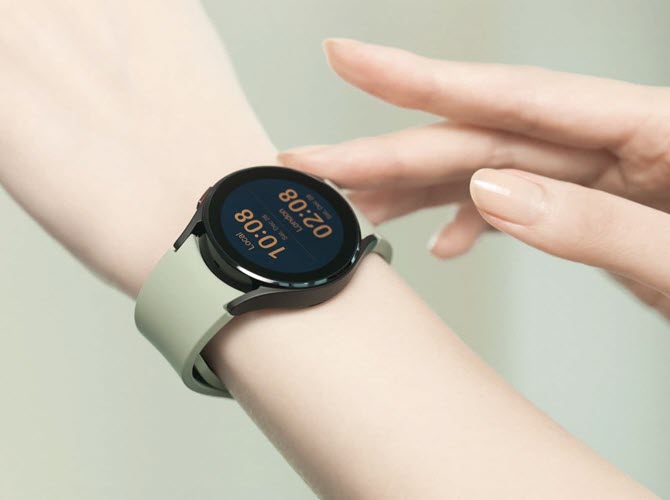 If you would like to add a custom quick message that you would like to use then you will need to do this from the Galaxy Wearable app of the connected phone.
Open the Galaxy Wearable app on the connected phone.
Tap on Watch settings.
Tap General.
Tap Quick responses.
Tap +Add response.
Create your custom response.
Tap Save.
Delete messages on your Galaxy Watch 4
You can easily delete any text message on your Galaxy Watch 4 by opening the messages app on the watch then tap and hold the selected message. Tap delete then the check mark for confirmation to delete the message. If you would like to delete multiple messages then tap the additional messages then tap delete.
Take note that the text messages you delete on your watch will also be deleted from the connected phone.
Troubleshooting not getting text messages on Galaxy Watch 4
If you are not getting any text message notifications or if the text messages you receive on your phone are not accessible by your watch then here's what you need to do.
Make sure the Samsung Galaxy Watch 4 is not in theater mode
When your watch is in Theater mode all alerts, alarms, system sounds, Watch always on, and Wake-up gestures are turned off. You need to make sure that this setting is not activated as this might be what's causing the problem.
Turn off Theater mode
Swipe down from the top of the screen. This allows you to open the Quick settings panel.
Tap the Theater mode icon. This will turn it off. ( Make sure the blue color of the icon disappears).
Turn off airplane mode on the connected smartphone
If the connected Android smartphone has airplane mode enabled then it won't be able to get any notifications since voice and data services will not work in this mode. You should turn this mode off to enable notifications again.
Turning off airplane mode
Swipe down form the home screen to open quick settings.
If airplane mode is on then turn it off by tapping on its icon.
Turn on notifications on the Galaxy Wearable app on the connected smartphone
The Galaxy Wearable app installed in your phone has notification settings that allow you to control what notifications get sent to your watch.
Open the Galaxy Wearable app on your phone
Tap on Watch Settings
Tap Notifications
Turn on the switch for apps you want notifications sent to your watch.
Restart the Samsung Galaxy Watch 4 and connected smartphone
Sometimes the problem can be caused by a software glitch or a sync issue between the watch and the connected phone. To fix this just restart both devices.
Restart the Galaxy Watch
Press and hold the Power button and Back button for approximately 7 seconds or until the watch power cycles.
Restart the smartphone
Press the power button until the phone turns off. Wait for a minute before turning it back on.
Make sure the Samsung Galaxy Watch 4 is connected to your phone
If the watch is not connected to your phone then this issue will most likely occur. The fastest way to check if both devices are connected is by opening the Galaxy Wearable app on the phone. Click the menu button on the upper left side of the app to see what devices are connected to your phone. You should see the Galaxy Watch 4 status as connected.
Feel free to visit our YouTube channel for additional troubleshooting guides on various devices.