In order to use all of the features of your Samsung Galaxy Watch 4 you will need to pair it with an Android phone. It is recommended that you use a Galaxy smartphone that has the Galaxy wearable app installed. Once this has been set up the sync process will work seamlessly.
The Samsung Galaxy Watch 4 is a premium smartwatch that has a lot of health and fitness features. Unlike previous models which uses Tizen OS this new model now runs on Wear OS allowing it access to numerous apps at the Google Play Store. Some of the outstanding features of this smartwatch include an IP68 rating, Super AMOLED display, as well as more than 2 days of battery life on a single charge.
Body: 44.4×43.3×9.8mm, 30g; Glass front (Gorilla Glass DX+), aluminum frame
Display: 1.40″ Super AMOLED, 450x450px resolution, 9:9 aspect ratio, 330ppi; Always-on display.
Chipset: Exynos W920 (5 nm): Dual-core 1.18 GHz Cortex-A55; Mali-G68.
Memory: 16GB 1.5GB RAM; eMMC.
OS/Software: Android Wear OS, One UI Watch 3.
Battery: 361mAh; Qi wireless charging.
Misc: Accelerometer, gyro, heart rate, barometer; NFC; Natural language commands and dictation, Samsung Pay and Google Pay.
How do I sync my Samsung watch to my phone?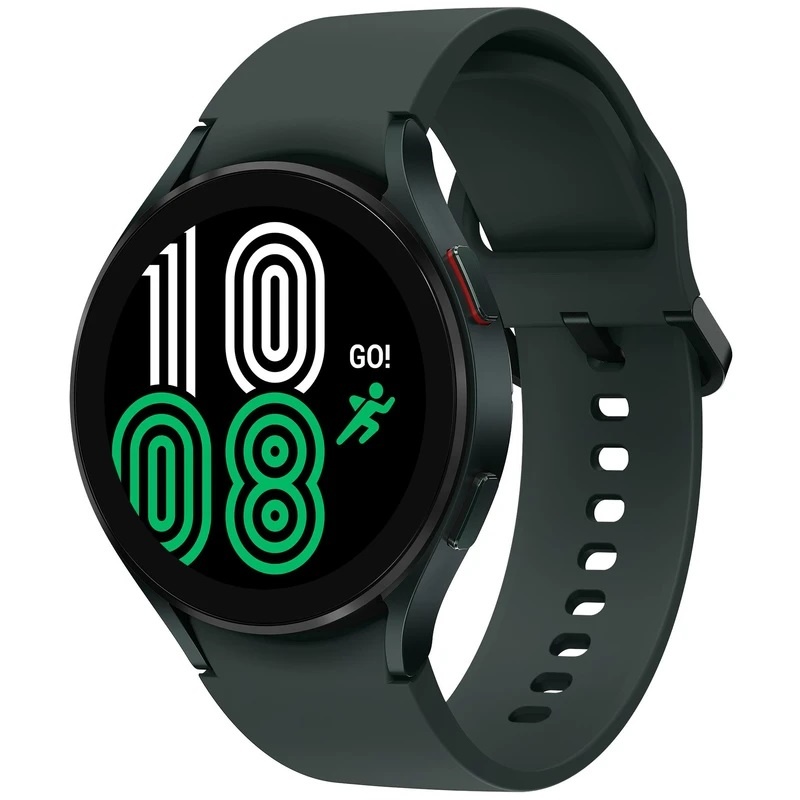 You can use the Samsung Galaxy Watch 4 as a standalone device as it will still function well. however, since this is designed to work with an Android phone it's best to pair it with one in order to experience its full range of features.
It gets even better if you use a Galaxy smartphone as some features will only be available when the watch is connected to these models.
Connect Galaxy Watch 4 to Samsung phone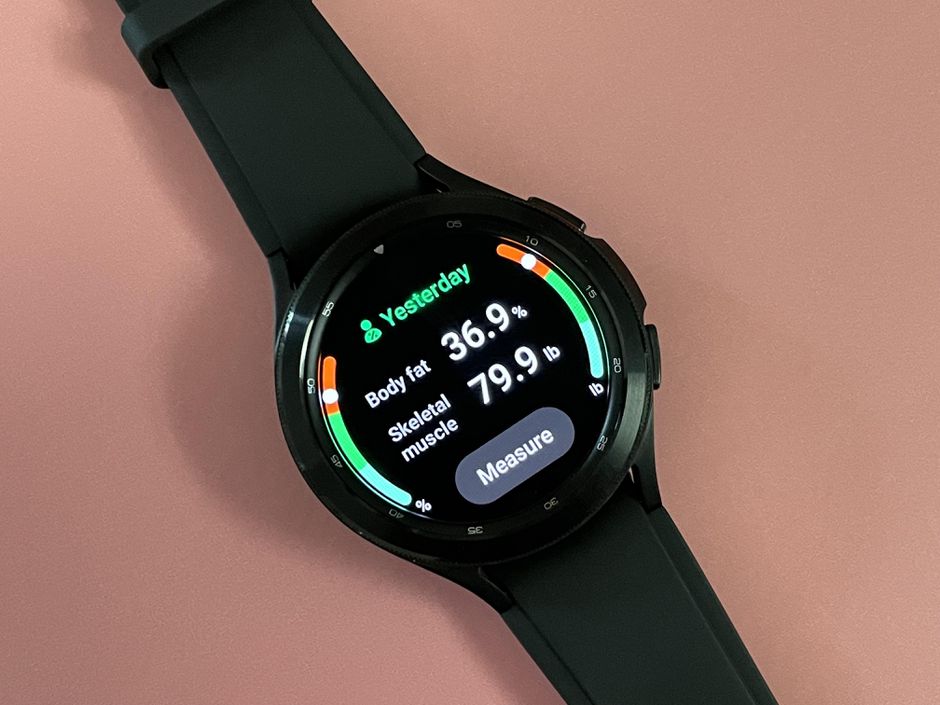 Before connecting the new Galaxy watch to your Samsung phone you should make sure that both devices are fully charged and have their Bluetooth activated.
Open the Play Store on your smartphone then search for the Galaxy Wearable app and tap install.
Open the Galaxy Wearable app then tap start.
Your watch will be detected. Select it then follow the on-screen prompts to complete the setup process.
Once the connection process has finished both devices are now in sync. Any data that your watch gathers will be sent to the phone.
Troubleshooting Galaxy Watch 4 not syncing with Android phone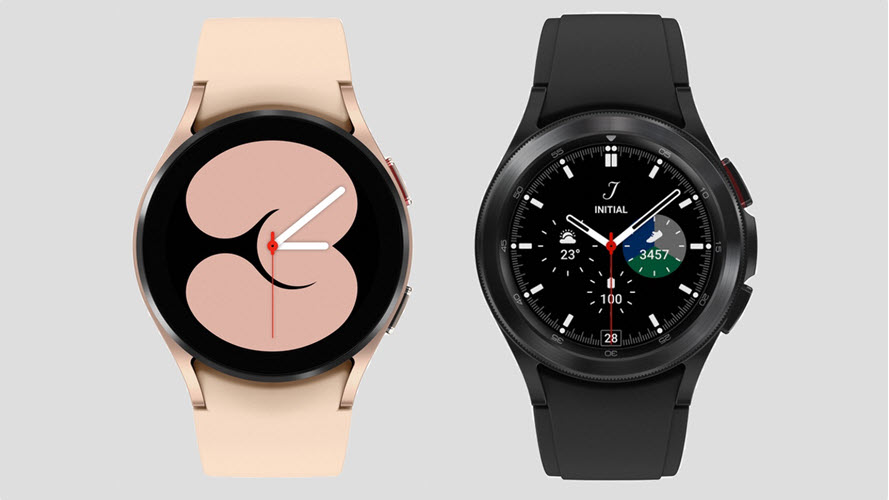 While the pairing process of the Galaxy Watch 4 and a phone is an easy process there are instances when certain issues can occur which prevents both devices from syncing. Here's what you need to do when this happens.
Solution 1: Restart the Galaxy Watch 4 and the connected phone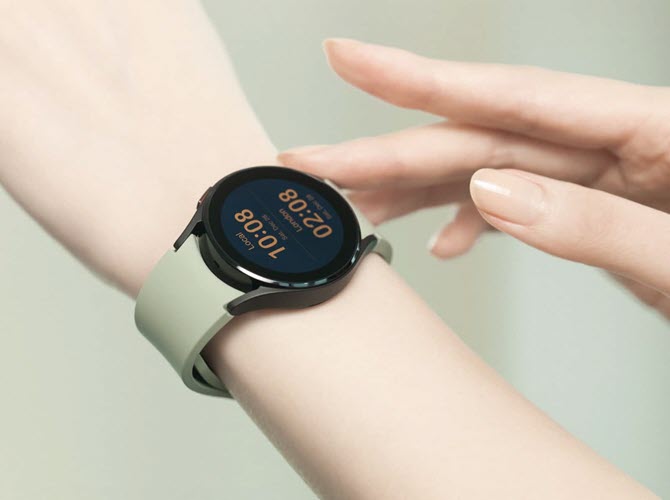 There's a possibility that the problem is caused caused by a software glitch or a sync issue between the watch and the connected phone. To fix this just restart both devices.
Restart the Galaxy Watch
Press and hold the Power button and Back button for approximately 7 seconds or until the watch power cycles.
Restart the smartphone
Press the power button until the phone turns off. Wait for a minute before turning it back on.
After both devices have restarted try to check if they can sync.
Solution 2: Update the Galaxy Wearable app
If you are using an older version of the Galaxy Wearable app then this might cause sync issues. If you are using an Android device then just update the app from the Google Play Store.
Solution 3: Update Galaxy Watch 4 software
You need to make sure that the Watch 4 is running on the latest software update in order to ensure that the watch is using the latest performance ang bug fixes.
Update using an Android phone
Make sure the watch has a good charge on it before starting the update process. You may not be able to update without at least a 30% charge.
On the connected phone, navigate to and open the Galaxy Wearable app.
Tap Watch settings, and then tap Watch software update.
Tap Download and install.
Solution 4: Factory reset the Galaxy Watch 4
Performing a factory data reset will remove all data from the device. This is the last troubleshooting step you should perform for this particular issue.
Factory reset
Ensure your watch is powered off.
Press and hold the Power/Home button (right-edge) until 'Rebooting' appears at the bottom of the screen then release.
Press the Power/Home button repeatedly until the 'Select REBOOT MODE' screen appears.
Select Recovery. Press the Power button to cycle through options
When 'Recovery' is highlighted as seen in the image above, press and hold the Power/Home button until the device reboots again. Allow several minutes for the reboot process to complete.
Set up your device.
Try checking if the issue still occurs.
Feel free to visit our YouTube channel for additional troubleshooting guides on various devices.