Welcome dear readers! We bring you part three of the Samsung Galaxy Tab S 8.4 troubleshooting and solutions. Feel free to read through each post as you may also find solutions to issues you have encountered with your own device. We sincerely hope that we are able to address any of your concerns.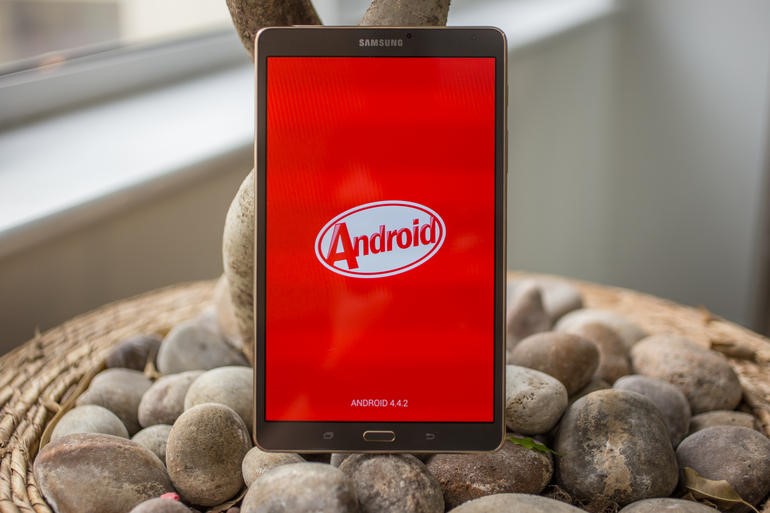 As usual, you can send your concerns via [email protected] We may not be able to respond to every email we receive but rest assured we will read every single one of them so your effort won't be wasted. And for those who prefer to reach us via social networks, feel free to post your problems on our Facebook wall or on our Google+ page.
Expect more articles for the Samsung Galaxy Tab S 8.4 in the following weeks.
 —————
Samsung Galaxy Tab S 8.4 is unable to maintain the Wi-Fi connection
Problem:  Why won't either of my Samsung devices connect to my Belkin Wi-Fi? They will connect as a Guest but I can't access other devices, including Chromecast, because they are considered to be on different networks even though everything is really going through the same router.  This is a brand new router. I purchased it a few weeks ago after having the same connection issue with my old D-link router for a few days prior.  For a couple of weeks after setting up the Belkin, my Tab S connected to the Wi-Fi just fine, then it suddenly started having the problem again.  The S3 would never connect to it except as a Guest.  I can see the home network and enter the password.  Once I hit connect, it says connected, but immediately changes to Saved and connects to the closest Open Wi-Fi available.  We have several other brand devices and they all connect to the network perfectly.  This is very frustrating!  I have searched and searched for an answer online and can't find anything.  I have only had the tablet for a short while and paid a lot for it.  I'm seriously considering returning it if I don't get this Wi-Fi issue resolved soon.  Please help! –Briana
Troubleshooting: Hi there Briana! I can definitely understand your frustration on this especially that you just got the tablet. Many Samsung users face difficulty when attempting to connect to a Wi-Fi network which should have been an easy process.
First we need to look at your tablet. If it can't sustain the Wi-Fi connection, then the wireless adapter may not have run properly. Refresh the Wi-Fi adapter by switching off the wireless function. Once off, perform a soft reset to your tablet. Do this by pressing the power button down for ten seconds or until the screen turns off. Wait for a minute then power it back on. Switch the wireless functionality on and search for your home network. Attempt to connect. To ensure a stable connection, clean your browser with any persistent cache. If you are running Google Chrome, just open the browser then tap on the Settings menu at the upper right hand corner of the window. Select Clear Browsing History and empty its contents.
The second step is to manually set your router's Wi-Fi settings. It has been known that a Samsung tablet has difficulty connecting to a wireless network because of incorrect DNS settings. The simplest way to reset your DNS set is by resetting your router. By doing so, the router will give out a fresh set of DNS values which could be compatible with your tablet's wireless adapter. To do a reset on the router, you need to press the small reset button found at its back for ten seconds, release it then wait for a minute before trying out the connection. Once connected, you need to access the router's GUI (Graphical User Interface) to determine if the settings went back to default. The GUI is the default IP address of your router. Open a browser from your tablet and enter the IP address on the address bar. On the GUI page, make sure that SSID is ON and the MAC ADDRESS FILTERING OFF. You may also want to manually assign the IP address, Subnet Mask, Gateway, and DNS servers. To do this, open the Wi-Fi page on your tablet under Settings then set the wireless settings to manual. You can get the IP address, Subnet Mask, Gateway, and DNS server values by searching it on Google. There are multitude of websites offering these for free. Just choose which one would work for you best.
Another thing to try is assigning the MAC address of your tablet to your router's setting. The first thing to do is to obtain the MAC address of the tab. You can find it under Settings>About Device>Status. Now you have to access the router's setting by opening up its GUI. Once in, go to the Wireless menu and select the Wireless MAC Filter tab. Add the tablet's MAC address on the Wireless Client List and save the changes. See if you are connected wirelessly.
What type of Belkin router are you using? Most Samsung Galaxy Tab users experienced wireless connectivity issues when using a Wireless G router. The N standard is a newer version and can therefore support a LAN speed of up to 108 Mbps or twice that of a G standard. In other words, the Wireless N has a strong frequency signal and can therefore sustain high end connections from top-of-the-line devices. If you are currently using the Wireless G router, consider exchanging it with the N standard. Let us know if we are able to help resolve the issue.
—————
Can't download anything in 4G LTE connection
Problem: Hello all! I recently switched to Android after almost a lifetime of using iPhones and iPads. I have a Tab S 8.4 4G T705. Quite often, my 4G will show uplink only (Up arrow on the top status bar), and couldn't download anything. Anyone else experiencing this issue? I'm using the same SIM card as my iPhone which has no issues at all. –Nelson
Troubleshooting: Hello Nelson. What a powerful tablet you have there! Such device should not have issues connecting to the internet on 4G LTE unless the network it is attempting to connect to have issues of its own. Have you verified if other cellular tabs or phones that is connected to the same network can upload and download files with no issues? If other cellular devices are connecting flawlessly, then there is something wrong with your tablet.
On a side note, your Galaxy Tab always looks for the best network in range and will use that specific network to access the web. So, if the 4G LTE network is within reach, that network is utilized for internet access. Otherwise, the 3G network is used. You will know the type of network your tablet is connected to by the notification icon located in the status area, right next to the Signal Strength icon. Most of the time, if the notification only shows an UP arrow, then the network is prohibiting your connection. This usually happens if your subscription with them has expired (as accessing the digital cellular network isn't free) or you have exceeded the maximum downloads allowed for your specific plan. If this is happening to all your current cellular devices, then we recommend you contact your network operator right away.
If the culprit is your tablet, try to refresh your 4G connection by turning it off then back on. Also check if you have a lot of system cache and pigments from your previous downloads stored in your tab's memory. Delete everything, reboot the device, and then attempt the connection one more time. If it still fails to download anything, perform a soft reset to your tab. This will enable the tablet to refresh its software and jumpstart the hardware parts. Doing a soft reset is as simple as reciting the ABCs. Press and hold the power button for ten seconds then let the device rest for a minute. Turn it back on and before you attempt to connect, check the Mobile Networks configuration under Settings>Connections>More Networks>Mobile Networks. Once you click on it, a prompt should ask you which network service you are associated with. Click on your network name and make sure 4G is registered to that specific network. After that, check if Mobile Data is enabled. You can go to Settings > Connections > More Networks > Mobile Networks > Mobile Data to confirm it. Data Roaming should also be enabled. Make sure that you are in an area with a strong signal or reception. If you still have issues, remove and re-insert the SIM card and repeat the steps mentioned above.
Updating the device's software to the latest version can also help fix certain issues or bugs encountered. In the case of an Android OS, the upgrading cycle is shorter compared to the other operating systems. Samsung provides the periodic and automatic system update which would give a prompt once it's ready to be installed. You can also look for the latest update under Settings>About Device. It should advice you if the latest software update has already been installed or not.  If you still have troubles with the 4G connection, getting a replacement device would be wise at this point. Hope this helps!
—————
Battery is acting erratically on Samsung Galaxy Tab S 8.4
Problem: I read about the amazing battery life of the Samsung Galaxy Tab S 8.4, however, I am not able to hit two hours off a full charge. I have turned the Power Saving mode on, switched the Wi-Fi and Location Settings off, set the screen on basic color scheme at twenty percent, and turned the background processes off. I'm using mobile internet for browsing the Web (no videos) and for chatting via Viber or Facebook Messenger. What's weirder is I often get large skips in battery drainage, as much as twenty percent. It sometimes does the same thing when charging wherein it'll say eighty-three percent, then would instantly jump to full charge. If I turn the device off then on, it turns back on with varying percentages, by as much as forty percent, but within ten minutes will rapidly dwindle itself back down to the previously lowest percentage. I've tried this over and over while charging to get it to take as much juice as possible and get it to use as much as possible while it's on but it doesn't seem to make a difference. I've tried factory restores and Battery Doctor and recalibration apps. This thing is like two weeks old. What gives? Thanks in advance for everyone's help. –Martin
Troubleshooting: Hello Martin. It is very comforting to know that you have attempted almost all troubleshooting necessary to make the tab's battery perform at its best again. An enigmatic device like the Samsung Galaxy Tab S 8.4 indeed uses a battery that can equal its performance. A constantly fluctuating battery life is not a good sign.
Your tablet uses the Li-ion (4900 mAh capacity) battery. This type can last up to ten hours of continuous usage given that your tablet is on normal mode, all the processes are running and your Wi-Fi or mobile data is turned on. The life cycle may largely depend on usage, environment and frequency of use. However, two weeks is too short for its lifespan. Sometimes, the battery power goes erratic if it is not properly charged. Meaning, it could've been unplugged before it got full, it was charged to a lower/higher voltage wall outlet, the tablet was placed on unfavorable environmental conditions.
Since doing a factory or hard reset on your device did not resolve the issue, we can presume that the software side of the tablet is working perfectly. It is time to consider checking the hardware side of it. If you are an expert on these tablets, it should be very easy for you to pry open its back cover so that we can check on the battery's connection to the motherboard. The terminal could've gotten loose in the process. Keep in mind though that this can void the warranty of your tablet so you may have to think it over first. Here's how it works:
You'll need a Phillips #00 screwdriver, a plastic pry tool, and a safety pin.
The Samsung Galaxy Tab S has two small screws at the lower portion near the charging input. Utilize the safety pin to remove the plastic tabs covering the screws, and then use the screw driver to loosen them.
Open the back cover of the tablet with the use of a plastic prying tool. Use mild pressure when prying the cover off.
Once the cover has been taken off, you should see the battery at first glance. At the bottom part of the battery, a small connector is hooked up to the motherboard. Carefully remove the connector using the plastic prying tool and then reinsert it firmly. Return the back cover to its proper place and make sure that you'll hear satisfying clicks when pressing it down to the tablet.
After reseating the battery connector, discharge the battery to around 5%. Turn the tablet off then let it charge to 100% without using it.  This should resolve the issue and warrants a longer battery performance. If you don't want to go through the hassle, you can bring it back to Samsung's service center to get fixed or to request a replacement since you are still under the manufacturer's warranty.
—————
App shortcuts are missing from the app drawer on Samsung Galaxy Tab S 8.4
Problem: I just got the Tab S 8.4. The app shortcuts no longer show up in the app drawer or in any of my screens. I looked for an app launcher under Settings > Applications but I couldn't find anything. I had a few wonderful app shortcuts turn up in the Multi-window but I can't move them to a screen by long pressing on the icon. Please help. –Rob
Troubleshooting: Hi Rob. This is indeed preventing you to quickly access your favorite apps. Normally, the app drawer will automatically display all the app shortcuts installed on your tablet unless it has been hidden or uninstalled. If you're not seeing anything, then the screen could've froze especially that you can't transfer any app on a different screen. Have you tried restarting the device? Pressing the power button down for ten seconds can resolve almost all issues a device encounters on its software. This is called a soft reset. If that won't work, installing an app launcher may help as well. Browse the Google Play Store for these app launchers or check out this website for the most popular ones. If that still doesn't help at all, the last thing we need to do is to reset your tab to its factory settings. This is called a hard reset. This should only be done if all the other possibilities have failed. Make sure to keep a backup of your files prior to starting the process. The first method is to go under Menu -> Settings -> Backup & reset -> Reset device -> Erase everything. Wait until the device resets and shuts off. The second method is by pressing the Volume Up + Home button + Power button at the same time. You should see a Recovery Mode screen after a few seconds. From this screen, select wipe data / factory reset using the Volume buttons to scroll and Power button to confirm the selected function. On the next screen, select Yes — delete all user data then reboot the tablet. This should resolve all software issues related to bugs or glitches. If the apps still doesn't show up, bring your device to a Samsung service center near you to be fixed or replaced depending on the warranty. Please reach out to us if you have further questions regarding this post.
—————
Can't find the Developer option after enabling it on Samsung Galaxy Tab S 8.4
Problem: Hi. I'm trying to enable USB debugging on my new tablet. I have clicked on the build info seven times and got the message "developer options are now enabled etc.", but it doesn't show up in the menu. I've searched everywhere. I went back to build info and clicked it and was told that developer mode is already enabled. I am running the most recent version which is 4.4.2 and it's a brand new device. I have tried to restore it twice but still has the same problem. I would appreciate the help. –Mike B.
Troubleshooting: Hello there Mike. By restore do you mean resetting your device to factory defaults? Performing a factory or hard reset should be the last option therefore we can conclude that all the troubleshooting necessary to attempt and fix the issue have been tried. On Android 4.2 and higher versions, the USB Debugging option is hidden that's why we need to tap the build info seven times for it to show up. Once the Developer option is enabled, you should see the USB debugging option under Settings>Developer Options>USB Debugging. You need to tick the checkbox beside USB Debugging for it to show up. Normally, the Developer option is located at the bottom of the Settings screen. This is the first time that a user has reported not seeing the Developer option after enabling it. The Google team has not announced anything about removing it completely from all Android devices either. However, they have conceded to the fact that this is an issue with the latest version of Android on this specific tablet which they have been unaware of at the early stage of releasing the 4.4.2 version. They promised though that the bug will be fixed on the next release update.
You can also check out this tutorial page on USB Debugging for reference.
—————
Switching user accounts on Samsung Galaxy Tab S 8.4
Problem: Hello everybody. I have a Galaxy Tab S 8.4 and because of the circumstances, I would like to change the owner of the device. To be more precise, there are two users and I would like to switch them so that the owner becomes a normal user and the normal user becomes the owner of the device. I know I could simply reset everything and just set everything up again but I don't really feel like doing that. I may have skipped something in the Settings menu which I find hard to believe. I also found that the Users setting from the owner menu are somewhat limited. Could anybody help me with my problem to find an easy solution? Thanks. –Passi
Troubleshooting: Hi Passi. It would really be great indeed to just switch these users in one tap as it saves us the hassle of deleting and recreating a user profile. Unfortunately, this functionality is not available across all Android devices in the market today. The only thing you can do is change the owner name to the new owner and do the same with the normal user. You can add other personal information (phone number, email address, phonetic name, address, etc.) to that specific user if you opt for it. Changing the email address associated to an account will change the information you'll see on that specific user. To edit an account, you can got to Settings>General>Users. Tap the user you want to change the information first and enter all the desired data. Hit Save once done for the changes to take effect. Do the same on the second user. We avoided the hassle of deleting and recreating a user account with this setup. Hopefully, the Google Team will come up with an update containing the Switch User button so that it would really be an effortless experience for Android users like us.
—————
Unable to download the WhatsApp app on Samsung Galaxy Tab S 8.4
Problem: Hi. I have a small problem on my Tab S 8.4. I want to download the WhatsApp app on my device but it keeps on saying that it's not compatible with the device. Any solution from the experts? Thanks. –Tom
Troubleshooting: Hi Tom. Hope you did not miss any important messages while dealing with this issue. You are not alone though. A lot of WhatsApp users have a hard time installing it on their Android devices due to the version of the application being installed or compatibility with a certain device. One user recommended to download it from a third party mobile market, specifically the 1 Mobile market, however this poses a great risk to your tab as we don't know where these apps came from and if they are safe to download and use. Luckily, we found a trusted website where you can download the WhatsApp application. This website will let you check the compatibility of your device first before allowing you to download it. Not only that, this also contains multiple ways to download the app in case the first one fails. Just follow the on-screen instructions and you're good to go. Make sure to setup the app properly to avoid future issues with it.  Hope this helps!
—————
Homepage on Google Chrome keeps switching back to the Samsung rewards page
Problem: Every time I close Chrome (which was pre-installed), I make sure to close all the tabs first. However, every time I re-launch Chrome, the homepage is set to the Samsung Rewards page. Is this default with everyone? Is there a known fix? I would not be surprised if this is part of the Samsung OS. It's annoying and is not even a helpful page. –Patrick
Troubleshooting: Hello Patrick. That is troublesome indeed. Quick question, does it open the same rewards page if you open Google Chrome from the app drawer? How about from the Chrome app page on Google Play Store? As far as we know, the default homepage for Google Chrome is a blank page. This could be a residue from the last website you've visited. Try to delete all the browsing history from this browser and restart the device. If the trick doesn't work, you can manually set the homepage instead. Open Chrome and make sure that all tabs are closed including the rewards page. On the upper right hand side tap the menu to access Settings>Basics>Homepage. Once inside the Homepage screen, uncheck the default box and change the homepage to your choice.
Another way to set the homepage to whatever you prefer is by opening the website you want as your homepage. This should be the only open website in Chrome. Once in, access the Chrome menu by tapping on the dotted button at the top right hand side of the window. One of the option on the list is the Add to homescreen. Select it and close Chrome. Relaunch the browser and your homepage should now be changed to the preferred one. Hope we're able to answer your concern.
————————————-
Engage with us
Feel free to send us your questions, suggestions and problems you've encountered while using your Android phone. We support every Android that is available in the market today. And don't worry, we won't charge you a single penny for your emails. Email us via [email protected] any time. We read every email but can't guarantee a response. Lastly, if we were able to help you, please help us spread the word by sharing our posts with your friends or visit our Troubleshooting Page.