It's been several months since Samsung Galaxy S6 (#Samsung #GalaxyS6) was released. By now, some owners may already be experiencing some performance issues like slowing down, freezing, lagging, sluggishness, random reboots and unexpected shutdowns.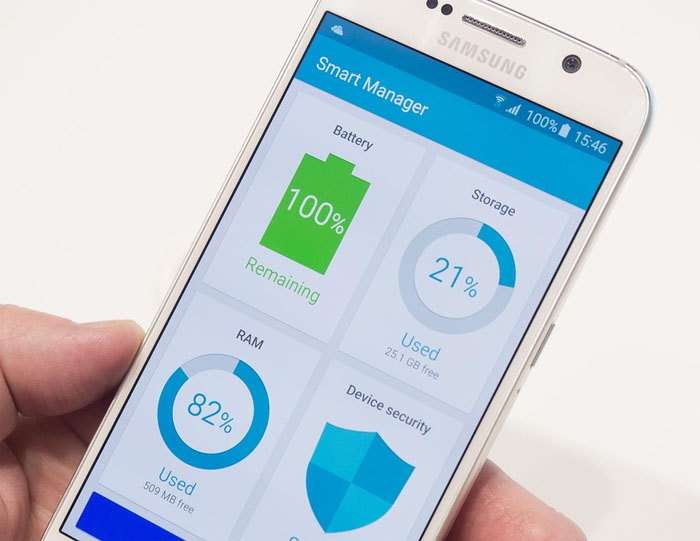 I addressed 5 problems or questions in this post so if you've tried contacting us about a related problem or currently experiencing an issue with your phone, then read on as I may have answered some of your questions already.
If you are experiencing a totally different problem, visit our Samsung Galaxy S6 Troubleshooting page and find issues related to yours and try the solutions we provided. If they won't work for you or if there are no problems like yours, then contact us by filling up this form.
Galaxy S6 slowed down a bit
Problem: My phone used to be so fast.  Now I have been noticing it slowing down a bit. I noticed it mostly when opening up my text message screen and navigating between messages. But, it has also happened when doing other things go as well. What can I do to get it back to speed?
Troubleshooting: Well, it's normal for any smartphone to slow down "a bit" after a few months of use because it accumulates data and caches files. The more data and caches the device will read, the longer the process will be and the slower it becomes. That is why, over time, you will notice your phone, regardless how powerful it is, to start lagging, freezing and become sluggish. To make it run faster again, delete unnecessary files, apps, data and caches. You also need to refresh the phone's memory. You can do all these by simply performing a master reset. Of course, don't forget to backup all your important data as they will be deleted during the process.
Master Reset
Turn off the device.
Press and hold the following three buttons at the same time: Volume Up key, Home key, and Power key.
When the phone vibrates, release the Power key but continue to press and hold the Volume Up key and the Home key.
When the Android System Recovery screen appears, release the Volume Up and Home keys.
Press the Volume down key several times key to highlight 'wipe data / factory reset.'
Press Power button to select.
Press the Volume down key until 'Yes — delete all user data' is highlighted.
Press Power button to select and start the master reset.
When the master reset is complete, 'Reboot system now' is highlighted.
Press the Power key to restart the device.
There's no better way to give your phone a fresh start than a reset. I wouldn't even recommend "performance booster" apps.
Galaxy S6 keyboard removes first character of a word
Problem: Hi, I updated my phone's firmware to 5.1.1 just yesterday and there's problem with my stock keyboard. The default Samsung keyboard keeps removing the first character of a word, (eg. Apple to pple). It also doesn't allow me to back space to go back to the word I keyed in myself. This is where I met more problem. I tried to reboot my phone but to no avail. I boot my phone into safe mode (power button and volume down for 10sec) and only some apps disappeared! Not all the app I installed myself disappeared. Those like Spotify and soundhound remained and my games disappeared but was searchable. Help?
Troubleshooting: Sounds like the update "messed" some of your phone's settings and caches a bit especially with the keyboard. The best way to address this problem is to clear the cache and data of the keyboard. But please note that all your saved words will be deleted when you do this.
From any Home screen, tap Apps.
Tap Settings.
Scroll to 'APPLICATIONS,' then tap Application manager.
Swipe right to the ALL screen.
Tap Samsung Keyboard.
Tap Clear Cache.
Tap Clear Data, OK.
Now, when you're in safe mode, all third-party apps are temporarily disabled not uninstalled. So, they may show, they may not but one thing's for sure, you can still use them even in that mode. I don't think there's a problem here.
Galaxy S6 becomes unresponsive after using Smart Manager
Problem: Hi,  I've lost my music files  and the phone isn't responding to the button or screen at times just freezing I have to do a soft reset to get it working. It all happened after using the smart manager app can this be reversed to get it working and my music back? Thanks. — Mark
Troubleshooting: Hey Mark. The Smart Manager is actually a pre-installed app or service and what it does is show you the overview of your phone's battery, RAM, storage, and system security. There are some features that may "handicap" your phone as it will allow you to access the detail pages of each processor, which also gives you the power to adjust them to your preference. I'm not really sure what you did when you "use" the Smart Manager. I suggest you reverse what you did and make sure none of the Power Saving Modes are enabled, at least, while you're troubleshooting. If all else fails, do the master reset to bring the phone back to its default settings.
Galaxy S6 froze but owner fixed it
Question: My phone was on the charger, I went to click the side button to turn on the screen to see what time it was & the screen wouldn't turn on. I took if off the wireless charger & it still wouldn't turn & the red charging light was on, I thought my phone got fried from a storm we were having. I grab my tablet to Google why my S6 would not turn on & it guys web page came up & it helped me turn my phone back on. Thank you, thank you, thank you very much! I do have a question, I did update some apps yesterday. Did that have any thing to do with my phone freezing up? If not then why did it freeze up? It's brand new, I just bought this phone a couple months ago. Thank you for your help!
Answer: Hello. We're glad we were able to help you with your problem and we appreciate you coming back to tell us one of our posts actually helped you. We love what we do but it sure does make us feel even better that we've helped someone.
Now, about your question, we really can't answer it as it needs further observation to know what caused the freezing. We don't even know what apps were updated. However, if the problem keeps happening, you might want to reset your phone.
Galaxy S6 RAM usage is around 95%
Problem: Even though I have a downloaded app to boost ram as well as using the pre-installed app after 4 or 5 days of use it's always in the red up to 90 95%. I even uninstalled apps that I want. Question: I found by turning phone off (long press -options off airplane) turning it back on I am back down to 60%.  there are so many android things running most of which i don't have a clue what they do. Many of the pre-installed apps you cannot delete (it says will be replaced with factory one) so FORCE STOP is only option. I'm afraid to screw up phone though?
Troubleshooting: These "Android things" are what make your phone run faster, smoother and gives your better features than the previous Android versions. They might not have been tailored to work the way you like but the thing is, there's not much you can do about it.
Now, about your question, it will take a few minutes for other services to run after booting up that's why you see the RAM usage around 60% but when all other services run, you will be back at around 90%.
You know, in Android's case, unused RAM is wasted RAM so stop worrying about it. It's not like your computer that slows down when too much memory is used. Whether you like it or not, core services will keep running to give you better experience with your phone.
Here's my tip, if you really want to know how much RAM is used by pre-installed apps and core services, hard reset your phone and observe closely. You will see the usage around 80% or higher.
Also, if you're not rooted, you cannot uninstall pre-installed apps but you can disable them. If you're afraid you would screw up your phone, then stop messing up with it and leave it be.
Connect with us
We are always open to your problems, questions and suggestions, so feel free to contact us by filling up this form. We support every Android device available and we are serious in what we do. This is a free service we offer and we won't charge you a penny for it. But please note that we receive hundreds of emails every day and it's impossible for us to respond to every single one of them. But rest assured we read every message we receive. For those whom we've helped, please spread the word by sharing our posts to your friends or by simply liking our Facebook and Google+ page or follow us on Twitter.