Good day dear readers! Welcome to part seven of the Samsung Galaxy Tab 3 troubleshooting series. We have compiled common issues that you may encounter with your own device and have been responding to emails from some readers as well. Below are some of the communications we have received regarding this device. We have answered these as best we can and are hoping these will greatly help you as well.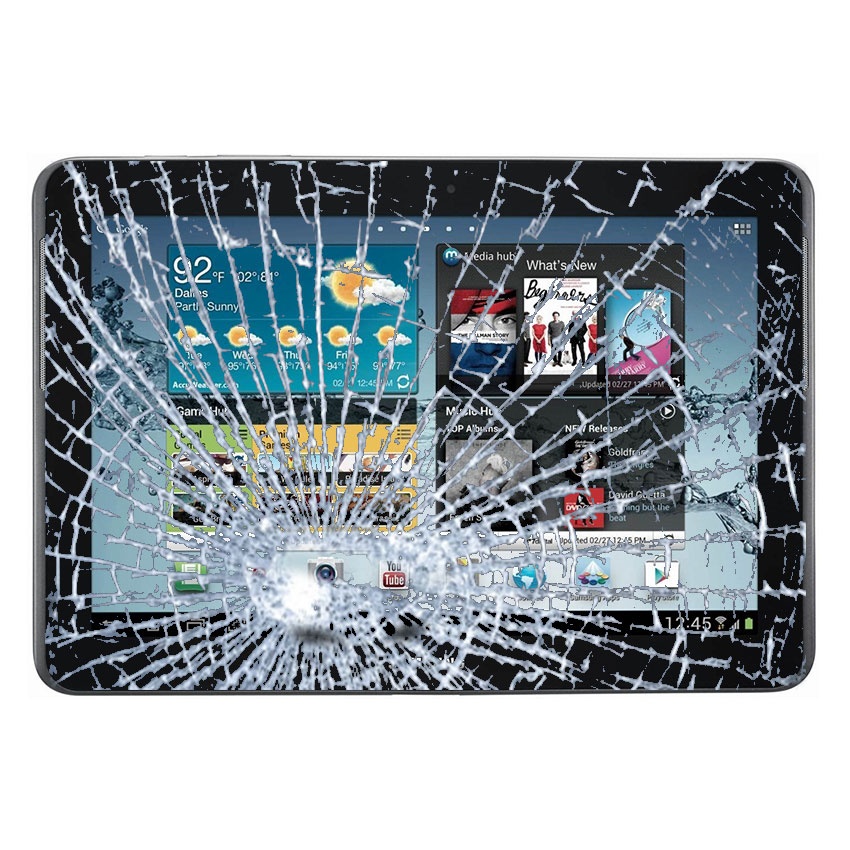 As usual, you can send your concerns via [email protected]. We may not be able to respond to every email we receive but rest assured we will read every single one of them so your effort won't be wasted. And for those who prefer to reach us via social networks, feel free to post your problems on our Facebook wall or on our Google+ page.
There could be a lot of articles like this for the Galaxy Tab 3 in the following weeks.
 —————
Tablet is stuck on the Samsung logo screen
Problem: Hi! My tablet has rebooted and is now stuck on the Samsung logo. How do I fix that?   — Louis Parmer
Troubleshooting: Hello Louis. What was the last thing you did on the tablet prior to this? Have you updated the software recently? Getting stuck on the Samsung logo screen is not unusual as there have been reported issues in the past similar to this especially after a software update.
You can first try a soft reset to your device. Doing this will help jumpstart the tablet and refresh its bios. You can perform the soft reset by holding the power button down for ten seconds or until the tab shuts down completely. Let it rest for a minute or two then power it back on.
If it fails, attempt a hard reset this time. This procedure will wipe out the tab's data so it is a must that you back up all your files first before proceeding. To perform a hard reset, you need to press and hold the Volume Up and Power key at the same time. Let go of both keys once the Recovery Booting message appears on the top left corner of the screen. A list should come up next with wipe data/factory reset as one of the options. Scroll down to it using the Volume Down button then press the Power key to select it. Use the Volume Down key again to scroll to Yes –delete all user data, and then press the Power key. Wait for the wiping process to complete then choose reboot system now on the list. The device should restart completing the master reset process.
If it's still stuck on the Samsung logo page, then we can try to refresh its battery's connection to the motherboard as the battery can also cause this type of issue. Removing the battery of a tablet is a complicated process and will void its warranty. You need a pry tool to pry open the back cover. Carefully and slowly take the cover out to prevent any damage. Once it's out, locate the battery connector at the bottom part of the tab. Detach the connector from the motherboard for a minute then firmly reattach it. Replace the back cover and turn the device on.
The last known fix for this issue is flashing the tab's firmware by the use of Odin. This is the trusted flashing tool for all Android devices. First, make sure that your tab is booted into Download Mode by holding the Power and Volume Down keys at the same time until the Android logo appears on the screen. Use the Volume Up key to navigate and enter Download Mode. On your PC, download Odin3 and extract the Odinv3.07 file. Run it as an administrator and let it install. Plug your tablet to the computer using a Samsung USB cable or any universal USBs that can be installed with drivers. Access Odin3 and wait for the 'Added' message to pop up together with 'COM port' highlighted in yellow or blue. Once you have the page setup, flash the firmware. Just follow the steps on the page and wait for the tab to reboot. Keep in mind that this may root your device and will void its warranty as well.
If everything fails or you just want someone to do this pesky task, bring the device to a Samsung service center and they'll take care of it for you.
—————
No internet connection on the Samsung Galaxy Tab 3
Problem: Hello Droid guy. I got a Samsung Galaxy Tab 3 a while ago and it really doesn't do anything well.  If I go and check my Gmail with Wi-Fi either off or on, it keeps on saying that there's no connection and the timer spins. I can watch movies from my house in San Diego but will not load on the tab if I'm traveling. Where to from here? Thanks. — Jon Carter
Troubleshooting: Hello Jon. Couple of things: Do you have the one with the 3G connection or the Wi-Fi only? Are you connected to a Wi-Fi network while away from home? Is it giving you a strong signal but still can't access any websites? Are your movies downloaded or streamed online?
If you happen to have the Samsung Galaxy Tab 3 Wi-Fi only model, make sure that you are connected to a strong network when away from home. A low signal strength can cause slow internet speed or no internet connection at all. Even if the Wi-Fi itself is on but it's not connected to a network, then it will not let you go online. Thus, in order to access your mails and movies online, you need to be connected to a Wi-Fi hotspot with a strong signal strength.
If you own the Samsung Galaxy Tab 3 Wi-Fi with 3G, and you want to use 3G to access the internet, make sure that you have the data connectivity on. You can check it from under Settings>Wireless and Network>Mobile networks. Use packet data and Data roaming should be checked. A 3G icon will appear on the top right hand corner of the screen if it has been successfully activated. The signal strength will depend on your location and its availability. If you will have trouble browsing online or streaming movies even with a good signal, contact your network provider for further assistance.
—————
Unable to chat on the tablet after a password change on Facebook
Problem: I changed my password on Facebook and now I can't chat on my Samsung Galaxy Tab 3. Everything else works fine. Can you help me? Thanks! — Michele
Troubleshooting: Hi Michele. Are you trying to chat from your tablet using the Facebook Messenger app? What specific error message does it give you if you attempt to chat to someone? Normally, if you change your password online, you need to sign out from the Facebook app and sign back in using the new password as it doesn't automatically sync with the specific application on the tablet. So if you're using the Facebook Messenger app and has not signed out from it since the password change, this is the right time to do it. Once you sign back in using the new password, it should let you chat to your friends again. If you have already done this and still can't chat to anyone, it is recommended to uninstall and reinstall the said application as it may have been infected by a bug. If you are chatting from within the Facebook page on a web browser, contact the administrators of the page for further assistance.
—————
Buttons on the Samsung Galaxy Tab 3 stopped working
Problem: Hi. Any chance you can help me out as I can't get an answer elsewhere. My Samsung Galaxy Tab 3 buttons are not working. I would be watching a movie, playing a game or listening to music and the white buttons down the bottom would stop working completely. They don't even light up. Sometimes the power switch also stops working. I usually wait a few minutes and keep trying (whilst getting very angry) until it eventually decides to work again. Any idea how I can fix this or should I take it back to the shop and get it replaced? Thanks. — Donna
Troubleshooting: Hi Donna. It seems that your tablet keeps freezing up thus causing these function buttons to stop working as well. It can be caused by a full system cache, corrupted firmware and or a virus infected system.
You need to check the applications installed and make sure that it's clear of any temporary system data. You can also remove the applications that you don't use anymore. After you have cleared the unnecessary files, perform a soft reset to your tablet. Press and hold the power button for ten seconds or until it shuts down completely. Give it a minute then turn it back on. This should resolve minor issues with your tablet as it tends to refresh the bios. You can also perform a hard reset if the issue still persists. Please see post above about the Tablet is stuck on the Samsung logo screen for performing the hard reset. As what we always remind users, this process will wipe out everything from your tab's memory so saving a backup of your files would be wise. If a hard reset doesn't work, bring your tablet to the service center to be fixed or get a replacement for it. Better yet, bring it back to the retail store and see if they can still replace it.
—————
Screen of a Samsung Galaxy Tab 3 stays black even with activity
Problem: Hello there. I'm having an issue with my Samsung Galaxy Tab 3 7.0 for kids. The screen remains black and it does not indicate that it is charging while plugged in or show any type of powering up or on. I have done all different reset buttons (i.e. holding the volume up button and power button at the same time for 60 seconds and power button pushed and held down while touching the screen etc.) but nothing has happened or worked. Please help me if you can. This is my children's tablet and they don't understand why this has happened. Thank you.   – Sabrina
Troubleshooting: Hello Sabrina. You did an impeccable job performing a hard reset on your tablet. Hope you did not lose any files in the process though. A hard reset can resolve every Android issue most of the time. Aside from this, have you tried holding the power button down for ten seconds or until the screen shuts off? This can also help resolve black screen issues as it is likely that the tab just froze up. In addition, do you see the home and back button at the bottom of the screen light up when you try to turn the device on? If it does then that means that the tablet in general is working fine. It's just the screen that has an issue. The LED may be defective and needs replacement. If you don't see any buttons light up at all, the issue is likely with either the battery or the device's motherboard. Have you tried charging it with a different charger to isolate the issue? If the charger is not the culprit, then we have to check its battery too. We need to reset its connection to the motherboard to refresh it. Please check the post on Tablet is stuck on the Samsung logo screen for the step by step process of resetting the tab's battery. If it still doesn't work, then the tablet completely crashed and the motherboard needs to be looked at. We suggest that you bring the device to a Samsung service center for a complete overhaul.
—————
Unable to access online banking sites from the tablet
Problem: Hi. I hope you can help with the problem that I'm having with connecting to the internet. I can access the internet okay but I am unable to access online banking via the internet. The tablet opens the website but it will not let me into my personal bank account. I have tried this with two different banks. I have also tried purchasing goods from another website and it does not let me 'add to bag'. This has only happened recently. It's been fine for the last two months I've had the tablet. I have accessed the bank accounts on my laptop so I know it's not my personal accounts at fault. It seems it just doesn't want me to access anything to do with finances whether that's banking or purchasing from websites. Can you please help? Thanks in advance. – Michelle 
Troubleshooting: Hi Michelle. Great job in isolating the issue by accessing the same websites on your laptop. It seems that this problem originated from the browser that you're using on the tablet. Are you getting an error message every time you attempt to open the sites? Are you opening these websites using the default browser or the Google Chrome? There is high chance that your browser is already full of browsing histories and or cache data which affected the said sites provided that you have not altered its settings. We recommend you clear the browsing history and temporary files from your browser if you have not done so yet. After you have removed these files, close the browser to refresh it then just open it back up. Another thing that we need to check is the pop-up permission in your browser. Make sure that Disable Pop-ups is NOT checked as most banking sites have pop-up windows for signing in to your account. You also need to open these type of sites in compatibility view especially if you're using the default browser. All these options are found under the Settings menu in the browser.  If you still encounter issues, consider uninstalling the said browser then just reinstall it right away. This will get your browser settings back to default and to the last known good configuration. Let us know if you need further assistance.
—————
Touch screen is not working properly on the tablet
Problem: Hi. I hope you can help me. I have my tablet 2 yrs. now and just today my touch screen won't work properly. The back button at the bottom right and the menu button at the bottom left won't work at all. I can tap an icon on my screen to open it (e.g. Facebook) but I cannot type anything as no keyboard comes up and even when I tried to google the problem it won't let me type anything in. When I press the power button to turn it off then try to tap the power off prompt, it doesn't recognize that I am pressing the screen. Please help if you can. — Deyna
Troubleshooting: Hi Deyna. This issue can be a real pain in the neck as most activity in the tab requires usage of the touch screen. There can be multiple factors which can affect the screen's responsiveness.
First is the screen protector or the tablet case. Make sure it doesn't interfere with the touch screen. Try to remove it and see if the screen works fine without it. Just a reminder though that some screen protectors may not reapply properly. Second is a minor crash on the tab's software. To eliminate this possibility, perform a soft reset to the tab. This restarts the device and doesn't erase any content or files. Press and hold the power button until the device shuts off completely. Wait a moment then power it back on. Third is a bad touch screen. This requires replacement of the front panel of your tablet which includes the touch screen and digitizer. Lastly, it can be a bad logic board which, in this case, needs to be sent in to the service center for a replacement.
Make sure to follow the troubleshooting steps accordingly. Don't hesitate to bring it to the service center if the issue persists. Hope this can help.
—————
Tablet freezes and comes up with an error "kernel panic upload mode"
Problem: I've encountered a series of problems occurring with my Samsung Galaxy Tab 3 for a long time now. Every now and then my tablet freezes and switches off but comes up as "kernel panic upload mode", so I have to hold down the power button for it to come back on. Also, since about October (approx. 4 months ago), I haven't been able to download or update anything on Google Play, which is really upsetting and disappointing, as it will come up saying "error 101". I have tried using my drop box (which was already installed) to back up all my photos, just in case, but I don't know if trying to wipe my tablet out will be a good idea. I have been on your website and I have tried going to Settings>Apps>Google Play Store and clearing the cache but it won't let me. Neither will it let me clear the data. Thank you for your time and consideration. It is much appreciated as I am very worried. I hope you can help! – Niamh
Troubleshooting: Hello Niamh. Thank you for bringing this case to our attention. You are not the only one who has experienced this issue with the Samsung Galaxy Tab 3. If you scour the online pages, you will encounter a lot of people who are voicing out the same sentiments as you. It seems that this is a manufacturing fault and there has not been a concrete solution to it. Even Samsung has not provided an official fix for it. This error appears at random and can happen anytime and on any app that you are using.  Consider performing a hard reset as most users claim that this has resolved the issue. You don't have to worry about losing any data as you have already created a backup on drop box. If that doesn't help, we can attempt to fix it using Kies as this can usually fix Kernel issues. Once you have Kies downloaded, installed and running, connect your tablet to the computer. Once it is recognized, click on Tools on the top part of the Kies screen. Select Firmware Upgrade on the list and hit accept. Make sure to agree to the Terms of Use then click on the Update Firmware button. Wait for the update to finish then disconnect the tab from the computer and restart it. Scan your tab for any viruses too as some users who encountered this issue discovered a virus lurking in their system. The device worked fine after they have removed it.
If you still have the specific error after trying out the troubleshooting steps above, consider sending it back to Samsung's service center as your tab is detecting a fatal error in its operating system. This can be a bug that the manufacturer is unaware of during production. They should take accountability and replace what is necessary.
————————————-
Engage with us
Feel free to send us your questions, suggestions and problems you've encountered while using your Android phone. We support every Android that is available in the market today. And don't worry, we won't charge you a single penny for your emails. Email us via [email protected] any time. We read every email but can't guarantee a response. Lastly, if we were able to help you, please help us spread the word by sharing our posts with your friends or visit our Troubleshooting Page.