One of the older generation smartphones that's still being widely used today is the #Samsung #Galaxy #S5. Despite already showing signs of age it is still quite a capable device and can still provide a smooth user experience. A lot of people are quite content using this as their daily driver. Although this is a reliable phone there are instances when certain issues can occur. In this latest installment of our troubleshooting series we will tackle the Galaxy S5 power sharing pop-up after latest update issue & other related problems.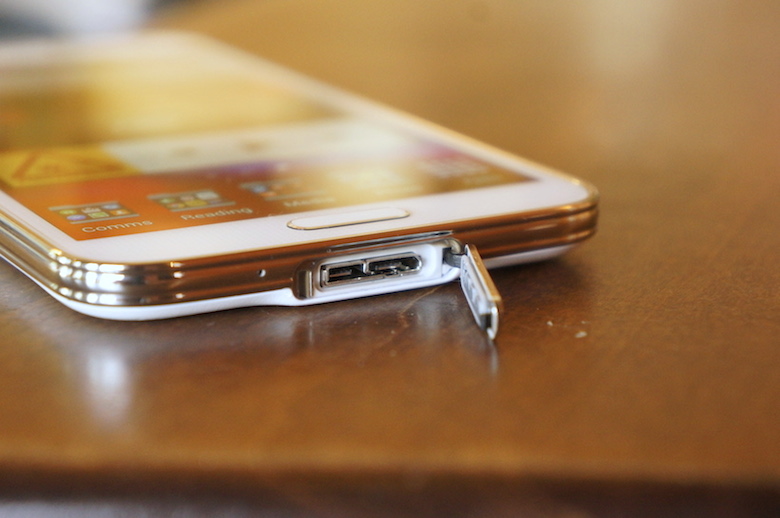 If you own a Samsung Galaxy S5  or any other Android device for that matter then feel free to contact us using this form. We will be more than happy to assist you with any concern that you may have with your device. This is a free service we are offering with no strings attached. We however ask that when you do contact us try to be as detailed as possible so that an accurate assessment can be made and the correct solution can be given.  
If you would like to browse the previous parts in this series then check out this link.  
You may also reach us at our Facebook and Google+ social media accounts.
S5 Power Sharing Pop-Up After Latest Update
Problem: My phone recently received the "Power Sharing" pop-up after running the recent updates and I followed the article you linked here on how to repair (https://thedroidguy.com/samsung-galaxy-s5-troubleshooting).  The issue I have run into is that I attempted to factory restore my device however the battery did not have enough charge as per the initial issue so it was unable to complete the reset. If I power it on plugged in the device will hang at the Samsung logo for an extended period, boot into the ROM loader and then shut off mid install (battery dead).  I now have a device that detects the charger is plugged in, shows the charging symbol but will not charge passed 0% and can't get it to charge enough to manually flash a ROM.
Solution: You won't be able to do any troubleshooting unless the battery is charged. You can either get a new battery that is usually pre-charged or you can buy an external battery charger and charge your current phone battery. Once the battery has been charged you can then proceed with troubleshooting the stuck on Samsung logo issue. Try performing another factory reset and see if this works. If it doesn't then you might want to consider flashing the phone with its updated stock firmware file.
Once the phone can start properly the next thing to do is to address the power sharing pop-up issue. For this you will need to clean the charging port of your phone by using a can of compressed air. Make sure to remove any dirt or debris stuck in this port as this could be causing the problem. If the issue still persists then you should bring your phone to a service center and have it checked.
S5 Stuck In Boot Loop
Problem: Hi, My Galaxy S5 is two years old. Model #: SM-G900I. Phone is stuck in boot loop.  Samsung logo appears, when I turn on the phone. Then the display goes black, logo reappears, then the display goes black. It continues this way until it will finally start. It can take at least 15 minutes or longer to start. Phone will get very warm during this process. Sometimes when the phone finally starts, it is very sluggish. Hard to change screens. Internet very slow and typing messages doesn't work properly. Touching letters is slow to respond on keypad.  I have to remove the battery to turn the phone off.  Recovery mode does not work. I do get the blues letters saying recovery mode, but then it right back to looping. Can not start in safe mode. Phone will start in download mode. I have reset the phone to the factory settings twice, but still have the same problem. Battery still charges. I think I covered everything about my problem. I hope you can help,  Thanks
Solution: Have you tried checking if the issue occurs when the phone is connected to its charger? If it doesn't then you should try getting a new battery.
Another factor that can cause this problem is a corrupted microSD card, that is if your phone has one installed. If your phone has one then try removing it.
If the above steps fail to fix the problem then this could be caused by an internal component that is failing to work. If this is the case then I suggest that you bring your phone to a service center and have it checked.
S5 Please Use Original Charger Error
Problem: I currently own a Galaxy S5.  Tonight i was holding it and it made the noise the phone makes when you plug a charger in, but I was not using a cord at all.  I went to plug it into the charger (not the original) and it charged for a second and then it kept flashing and then eventually, the phone showed a "please use original charger" flag.  I then found the original charger (that hasn't completely charged correctly for some time.  The phone showed the same message.  I then proceeded to try 3 other chargers, one original from another galaxy and one that was just a compatible samsung charger, but none worked.  Then i took the battery out, numerous times and still nothing.  i then took the battery out for a few seconds and replaced it and then put the phone on airplane mode.  The phone seems to be charging, but its very slow.  Please don't tell me I will need a new phone!!!
Solution: Try cleaning the charging port of your phone first making sure that any dirt or debris stuck in this port is removed. Use a can of compressed air when cleaning the port. Next, try using a different charging cord when charging the phone as sometimes this cord can cause this type of problem. If the issue still persists then try a: changing the battery with a new one, b: trying a new wall charger.
If the above steps fail to fix the problem then the issue could be caused by a faulty charging port. I suggest that you have this checked at a service center.
S5 Not turning On Not Charging
Problem: i woke up this morning to my Samsung Galaxy S5 being completely dead. it will not charge at all…i tried all your tricks you have listed and nothing is working; When i press the power key a plug shows up on the screen obviously telling me to plug the phone in. i have tried about 10 different chargers and nothing is working. any ideas you may have would be greatly appreciated. Thank you
Solution: Try cleaning the charging port of your phone first using a can of compressed air before charging it. If this still fails then try getting a new battery as the one you are using right now could be causing the problem.
If the issue persists then you should bring your phone to a service center and have it checked.
S5 Reboots Freezes
Problem: Hi!  Thanks so much for this forum!  I am having an issue with my son's Galaxy S5.  A few days ago it started acting up.  My son would be on it and it would reboot itself.  Then it started doing updates after it rebooted itself and would remain in that loop, continuously updating and rebooting.  Now it freezes on startup, not on the Galaxy screen, but on the screen right after that one that says Sprint.  I have removed the battery several times and it does the same thing.  I have also tried to reboot in Safe Mode but it will not let me do that.  I follow the directions for what buttons to hold down to run it in Safe Mode and it doesn't respond.  I am unaware of what Android version he is currently running but I think it may be KitKat. Any help would be greatly appreciated.
Solution: Does your phone have a microSD card installed? If it does then try removing it then check if the phone still freezes and reboots. If the issue still persists then I recommend that you do a factory reset from recovery mode. Take note that any data you have saved in the phone will be deleted in the process.
If the above steps fail to fix the problem then you should bring your phone to a service center and have it checked.
S5 Black Screen of Death
Problem: Black screen of death but mine would turn back on after a soft reset. Then it would turn on after a soft reset and the color of the screen was messed up but you could see. Now the screen wont come on at all but the LED lights will and the back and close apps light will. So the phone was kick and broken right after it was purchased and kinda bent in the process. I took it in and had the screen and the glass repaired. Well when i turned it on and started using it obviously there where alot of updates it wanted to run. Maybe i shouldn't have ran them. But here i am. I no i ran updates after lollipop. Two or three i don't know.
Solution: What you should do first is to check if the phone software is causing this problem by performing a factory reset. Make sure to backup your phone data before doing the reset. Once the reset has completed do not install anything in your phone yet. Try to check first if the issue still occurs. If it does then this might already be hardware related problem in which case you should bring your phone to a service center and have it checked.
Feel free to send us your questions, suggestions and problems you've encountered while using your Android phone. We support every Android device that is available in the market today. And don't worry, we won't charge you a single penny for your questions. Contact us using this form. We read every message we receive can't guarantee a quick response. If we were able to help you, please help us spread the word by sharing our posts with your friends.