Welcome to another installment of our troubleshooting series where we aim to resolve the #Samsung Galaxy #S5 issues that our readers are having. One particular issue which we would like to address today is the Galaxy S5 flashing green screen issue & other related problems. In this particular case the screen of the phone keeps flashing  a green screen. We will also tackle other screen related problems such as the black screen, and flashing screen issue among others. We have gathered several issue of this nature sent to us and have provided the best possible troubleshooting steps that needs to be done below.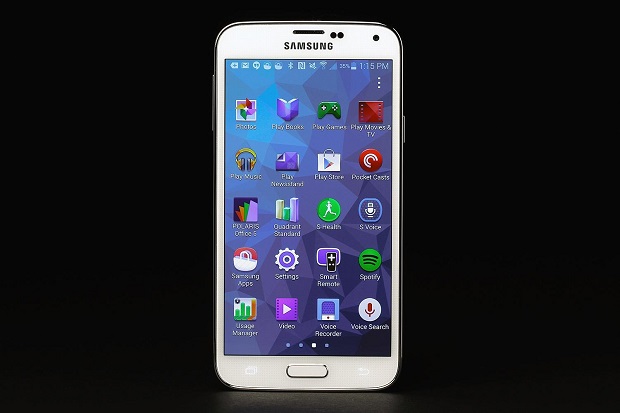 If you own a Samsung Galaxy S5  or any other Android device for that matter then feel free to contact us using this form. We will be more than happy to assist you with any concern that you may have with your device. This is a free service we are offering with no strings attached. We however ask that when you do contact us try to be as detailed as possible so that an accurate assessment can be made and the correct solution can be given.  
If you would like to browse the previous parts in this series then check out this link.  
You may also reach us at our Facebook and Google+ social media accounts.
S5 Flashing Green Screen
Problem: My phone keeps flashing a green screen. I can still use all my apps, message and call but every so often i get this green flashing light on my screen. I end up using my apps as background because the flashing light overpowering my screen. I have rebooted my phone had everything reset as i was told to do so to fix this problem. But if anything it has now made it worse.
Solution: Have you tried starting your phone in Safe Mode to check if an app is causing this problem? If the issue still persists even in this mode then try to backup your data then do one more round of factory reset. Once the reset is done do not install anything in your phone or update the apps. Check first if the problem still occurs. If it does then this is most likely a hardware related problem. I would suggest that you bring your phone to an authorized service center and have it checked. There's a possibility that the display needs to be replaced.
S5 Black Screen
Problem: My phone has worked fine since I have gotten it. But today my screen has completely gone black. I can receive calls if I get the right spot. It still vibrates when touching the screen. The screen is just black. Can this be fixed because I have no backup of pictures or contacts. I transferred to an ATT go phone a couple months back….if that matters. Please help me.
Related Problem: I put my phone to charge when I take it up I see a black screen everything else work but there is nothing on the screen. I try every method but non works I never drop it so what could possible wrong need urgent help
Related Problem: When I try turn it on it turns on but on the inside so you can hear it turning on but the screen is still black
Solution: This problem is most likely caused by a defective phone display. Try to check first if you can start your phone in recovery mode. If you can see the recovery mode menu then I suggest you do a factory reset. Take note that this will delete your phone data so make sure to do this only if you have recently made a backup of your phone data. Restart your phone after the reset.
If you are unable to access the recovery mode or if the issue still occurs then I suggest you bring your phone to an authorized service center and have it checked.
S5 Screen Flickers Then Becomes Black
Problem: Hello, I've had my Samsung Galaxy S5 since May 2015, and I have it in a Lifeproof case and have never dropped it. I have a habit of using my phone as my alarm clock and leaving it charging overnight. Over the last week, after my alarm goes off in the morning and I unplug it from the charger, the screen will flicker and become black for a few minutes. The buttons on the bottom of the screen still flash, telling me my phone isn't off. The screen will eventually work after a few frustrating minutes. First I tried simply taking the battery out and then putting it back in. I also tried using a different alarm this morning to see if that is the problem, but it still did the same thing. Could this be something with the charger, or perhaps something more serious with my phone? Originally I would have said my phone only does this after unplugging it from the charger, but as I am typing this I noticed that my phone is doing the same thing with the black, flickering screen. The strangest thing is that it seems to work again after a few minutes. I'm mostly afraid this is a small, aggravating problem that will eventually lead to a much bigger problem. Any suggestions you have would be greatly appreciated, and please let me know if I can expand on any issue explanations.
Solution: Sometimes issues such as this is caused by a form of corrupt temporary data in your phone. Try starting your phone in recovery mode first then wipe its cache partition. Once this is done restart your phone then check if the issue still occurs. If it does then proceed with backing up your phone data then do a factory reset.
S5 Not Responding
Problem: One morning I woke up to find my phone not responding…It wouldn't turn on or do anything…The two bottom buttons would light up every time I pressed either the Power key or Home key. I tried and took out the battery like your posts said to do, waited a minute tried it again but to no avail. It did seem to progress further though. The blue LED indicator lit up longer than usual then stopped and my screen remained black for the entire process. I don't know what to do. I plan on going to T-Mobile and see what they have to say unless there's a solution that doesn't require to go to a technician…Thank you for taking the time to read this! Mahalo!
Solution: Try connecting your phone to its wall charger and let it charge for at least 20 minutes. Make sure that you are using a charging cord that is known to work and that the charging port of your phone is clear of any dirt or debris. After 20 minutes try to turn on your phone while the charger is still connected. If the issue remains then check if you can access the recovery mode. From this mode I suggest you do a factory reset. Take note that this will delete the data stored in your phone.
If after performing the troubleshooting steps listed above the problem remains then try using a new battery on your phone. If that does not work then have your phone checked at an authorized service center.
S5 Keeps Flickering After Drop
Problem: I dropped my phone a few weeks ago.  Everything seems normal. But since then my screen is a Frey shade darker then the bottom half ..seems.like it is split. Also, it keeps flickering.
Solution: The phone display may have been damaged by the drop. Try checking first if this issue is software related by backing up your phone data then doing a factory reset. If the issue occurs even after the reset then I suggest you bring your phone to an authorized service center for checking. You probably will need to have the display replaced.
Feel free to send us your questions, suggestions and problems you've encountered while using your Android phone. We support every Android device that is available in the market today. And don't worry, we won't charge you a single penny for your questions. Contact us using this form. We read every message we receive can't guarantee a quick response. If we were able to help you, please help us spread the word by sharing our posts with your friends.