The MLB The Show 21 has ceased being a PlayStation exclusive, which means that the game is now available in PS4, PS5, and Xbox consoles, and, as expected, a lot of players complain of an expected server issue since the release date. 
Server errors in this game can be in the form in any of the following:
NETWORK ERROR. Your connection to The Show Online has been lost.
The Show Online. A network communications error has occurred. Please check your network connection.
THE SERVER COULD NOT BE ACCESSED AT THIS TIME. Connect online to access live content, cross platform play, and more.
If you're getting any of these error messages, or if you're simply being unable to play online, this troubleshooting guide should help.
Causes of server issues on MLB The Show 21
If you're having trouble playing MLB The Show 21 with your friends or with others, it may be caused by one of these causes.
Server issues.
The popularity of MLB The Show 21 after its recent release has lead to a significant spike in players, which initially caused high traffic. This resulted to some players having longer queue times, while some failed to join a multiplayer match at all.
While such a situation is almost always a temporary problem, other server-side issues can also occur. Most of the time, server issues are either caused by technical glitches, or scheduled server maintenance. The former can occur anytime and may affect a huge number of players at the same time.
If you were able to previously play online but now you're getting a network error, or the servers have suddenly become unreachable, it may be due to an outage.
Server issues can also be due to intentional decision by the game developer or publisher to pull the servers down temporarily to resolve bugs, glitches, or to improve things. Server maintenance is announced in advanced, usually via the developer's or publisher's official social media accounts so be sure to check them for direct information.
Home internet issues.
Another possible reason why you are experiencing problems playing online on MLB The Show 21 can be issues within your own home, or with your Internet Service Provider (ISP).
These issues can be one of the following:
unresponsive router
slow or intermittent internet connection
wifi signal interference
In order to know which of these things is the real cause, you'll need to troubleshoot your home network. You may need to seek assistance from your ISP if you have no idea how to do certain things.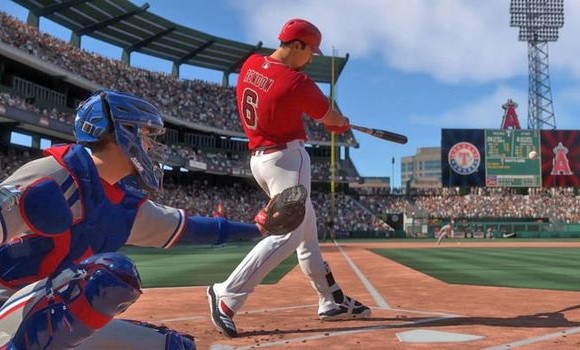 How to fix MLB The Show 21 server issue?
There are several solutions that you can try if MLB The Show 21 keeps showing a network error, or if you have any server issue due to a particular error.
Fix #1: Verify MLB The Show 21 server status.
The first solution that you need to do is to check the MLB The Show 21 servers. This is true whether you're playing the game on Xbox consoles or PlayStation consoles. MLB The Show 21 servers may go down due to a serious glitch, high traffic, or planned maintenance.
Server issues commonly occur on new games such as MLB The Show 21, as demands are usually beyond what the developer have been planning for.
We highly recommend that you monitor the official social media account of the developer team for any information about outages, maintenance, or other servers issues.
If there seems to be no direct answers from the dev team, you can also visit MLB The Show subreddit or check out the official website's game forum. Sometimes, going this route can be faster than the official channels, especially when servers issues are still developing.
As an alternative, you can use third party servers monitoring sites such as Downdetector.com to get a general idea of possible servers problems for the game.
Be resourceful. If you love the game but you keep getting blocked from playing online due to a issues with the servers, using a mix of all these sources of information may help.
Fix #2: Install updates.
Sometimes, players may not notice the notification about the need to update and continue to wait for the game to join a multiplayer match. Be sure to check if there's an available update and install it accordingly before trying to play your game again.
Fix #3: Power cycle the router.
Another simple thing that you can do whenever you encounter any connectivity issue is to ensure that you refresh the router. Just turn it off normally and unplug from the power source for 30 seconds before restarting. If the reason why the game fails to connect is due to a minor network bug, this may help.
Fix #4: Troubleshoot your home internet.
This may appear obvious to you but a lot of people may fail to check if the reason for their online woes is coming from their own local network. If there's no known server problems at all, you've already ensured that the game is updated, and that the router has been rebooted, it's likely that the main reason is with your internet services.
Try to check if internet connection is working on your other devices. If they too suffer from slow connection, or if internet keeps disconnecting on them, your issue is likely related to your home network. That can be a sign that your ISP's services are down, or there's an on-going issue with your equipment. In either case, you want to talk to your ISP so they can help you troubleshoot.
OTHER INTERESTING ARTICLES:
Visit our TheDroidGuy Youtube Channel for more troubleshooting videos and tutorials.