In this troubleshooting guide, we will show you what to do if Brawlhalla keeps crashing on your Windows 10 computer. You will also learn a few tricks that you can also use with other games should they start having issues like this one. So continue reading as we may be able to help you. 
Brawlhalla is one of the popular fighting games today. Needless to say, it's regularly updated to make sure it runs smoothly without any issues, but problems occur every now and then. The game is stable but there are just so many variables to consider.
It's always possible that the problem is with your computer. That's why it's important that you take a little time troubleshooting both the game and your PC. So if you're one of the gamers who are currently being bugged by the Brawlhalla crashes, then here's what you should do:
Fix #1: Force close Brawlhalla and open it again
More often than not, when an application crashes, its interface will close but its service is still running in the background. And that might be an issue when you open the game again. But when it comes to game crashes, they're actually not that serious. In fact, a simple restart of the game may fix the problem. So that should be the first thing you must do as it might save you from all the hassles in troubleshooting it. Here's how it's done:
1) Right-click on the Taskbar and click Task Manager.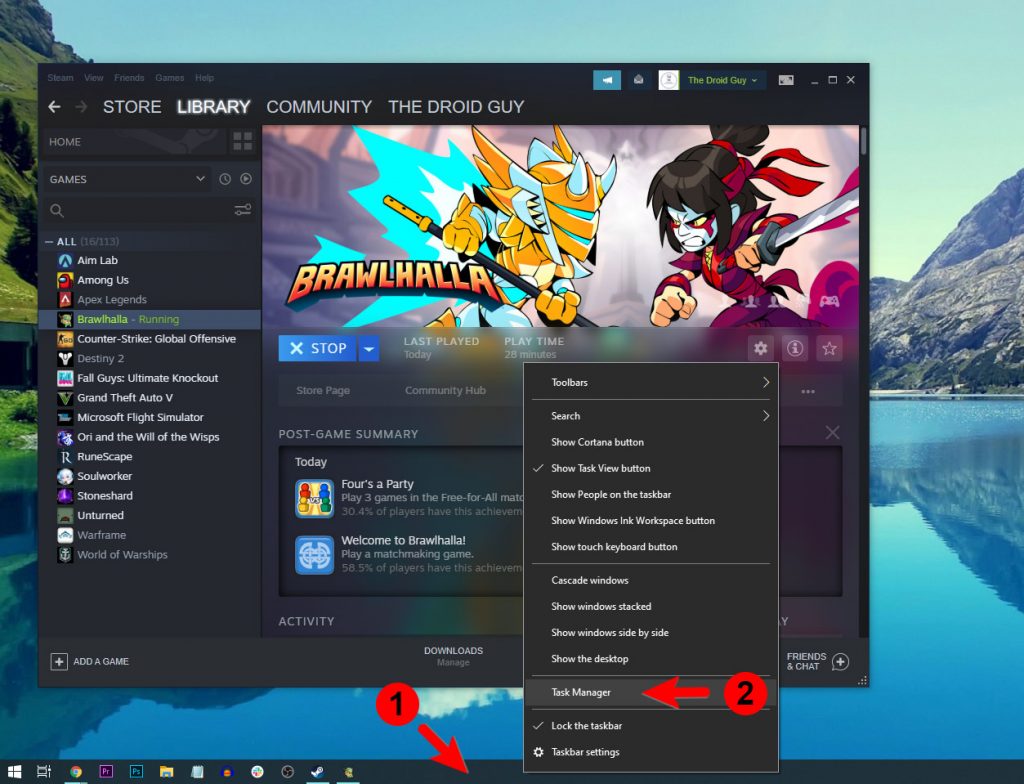 2) Look for Brawlhalla, click on it and then click the End task button at the lower-left corner of the screen.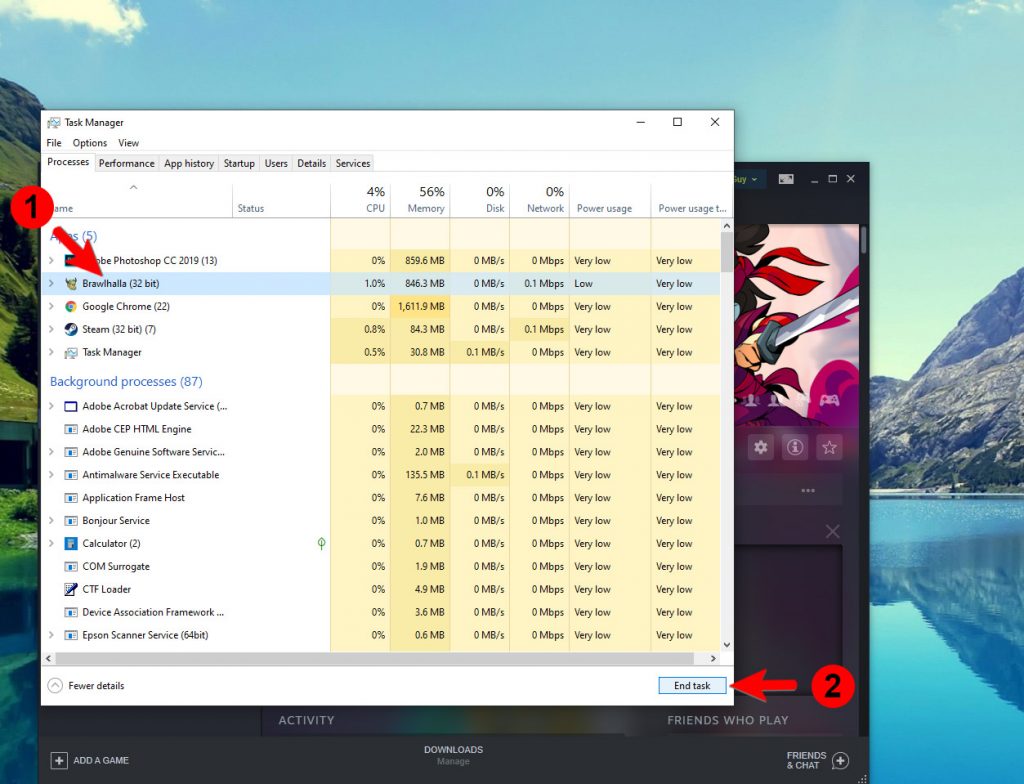 Once you've done that, open Brawlhalla again and see if the problem is fixed.
Fix #2: Delete Brawlhalla cache
Once a game starts having issues out of the blue, it's often due to some corrupted cached files. Windows create temporary files saved in one of its system folders to make the app run smoother the next time you open it. However, sometimes those files get corrupted and if that happens, issues like app crashes will occur. So to rule this possibility out, delete Brawlhalla's cache so that Windows will create a new cache. Here's how you do that:
1) On your keyboard, press the Windows logo + R. This will pull up a small window at the bottom-left corner of the screen. 
2) In the text field, type %appdata% and hit Enter.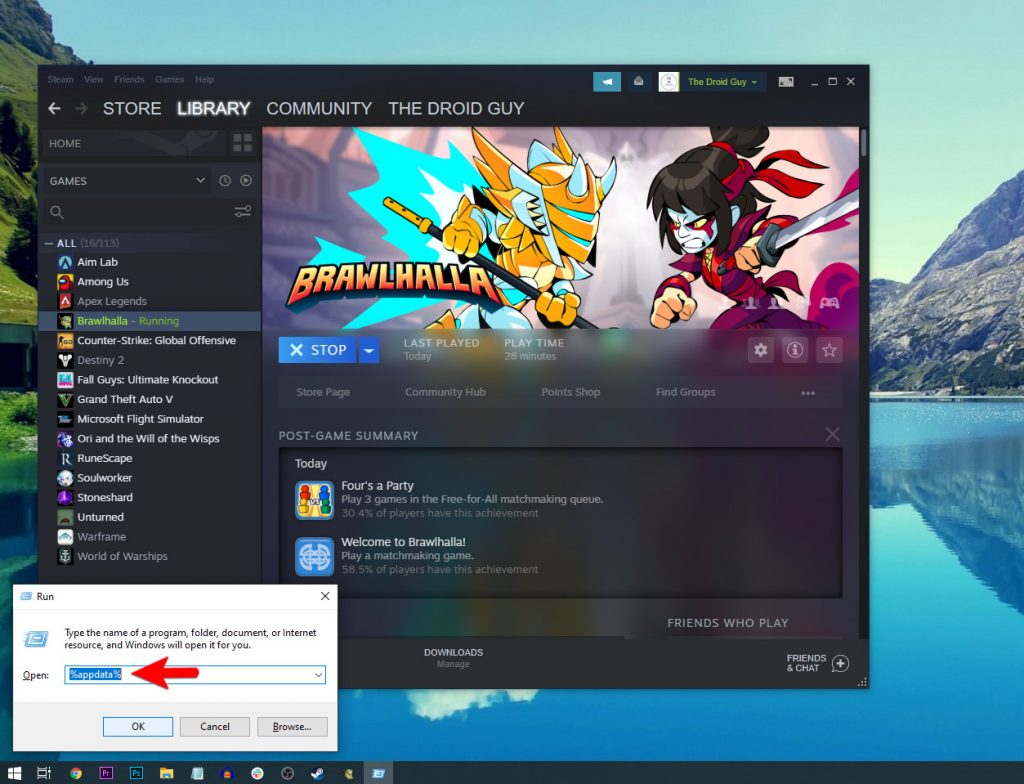 3) Look for the folder BrawlhallaAir and then delete it.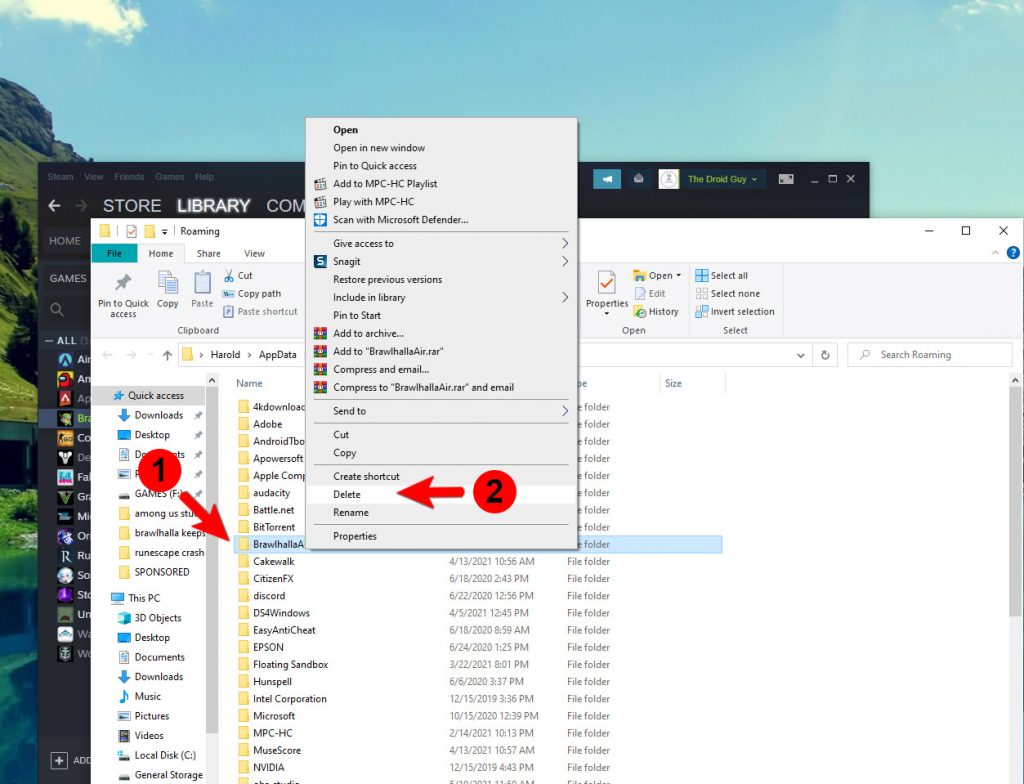 After doing that, try playing Brawlhalla and see if it still crashes.
Fix #3: Verify the integrity of game files
The importance of verifying the integrity of the game files is that you will know if the cause of the problem is due to corrupted or deleted installation files. The Steam client will fix corrupted files or replace the ones that are missing. So it's important to run a check to know the issue is all about. Here's how it's done:
1) Launch the Steam client. 
2) Navigate to the Library tab, right-click on Brawlhalla and click Properties.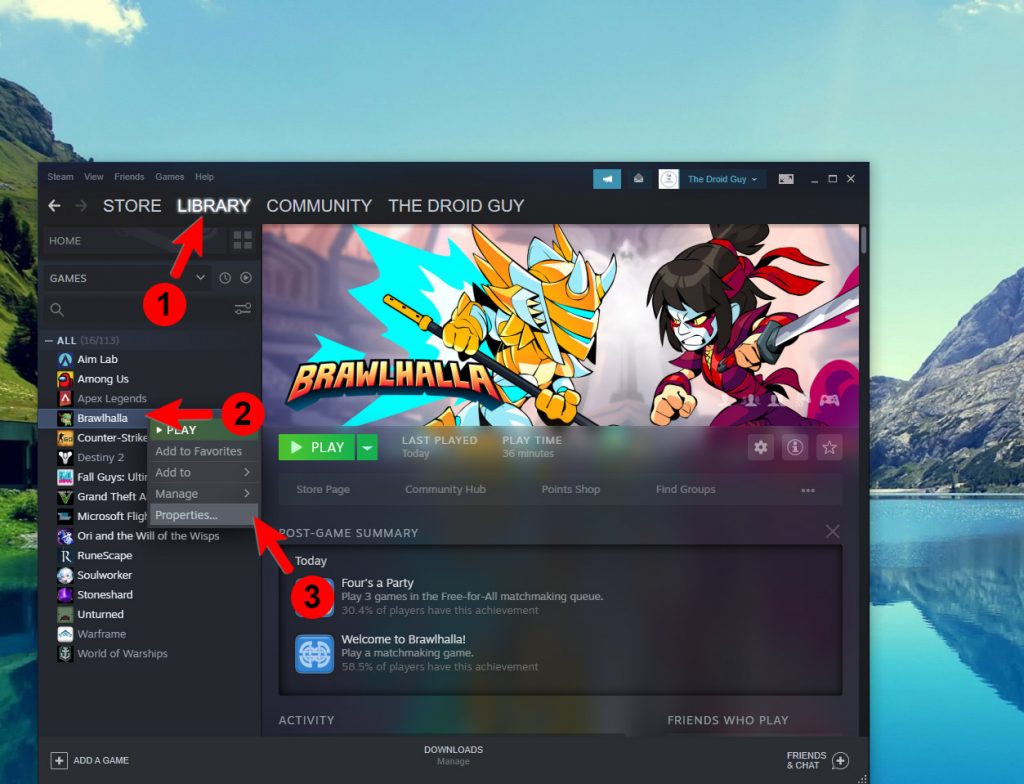 3) Navigate to Local Files and then click Verify integrity of game files.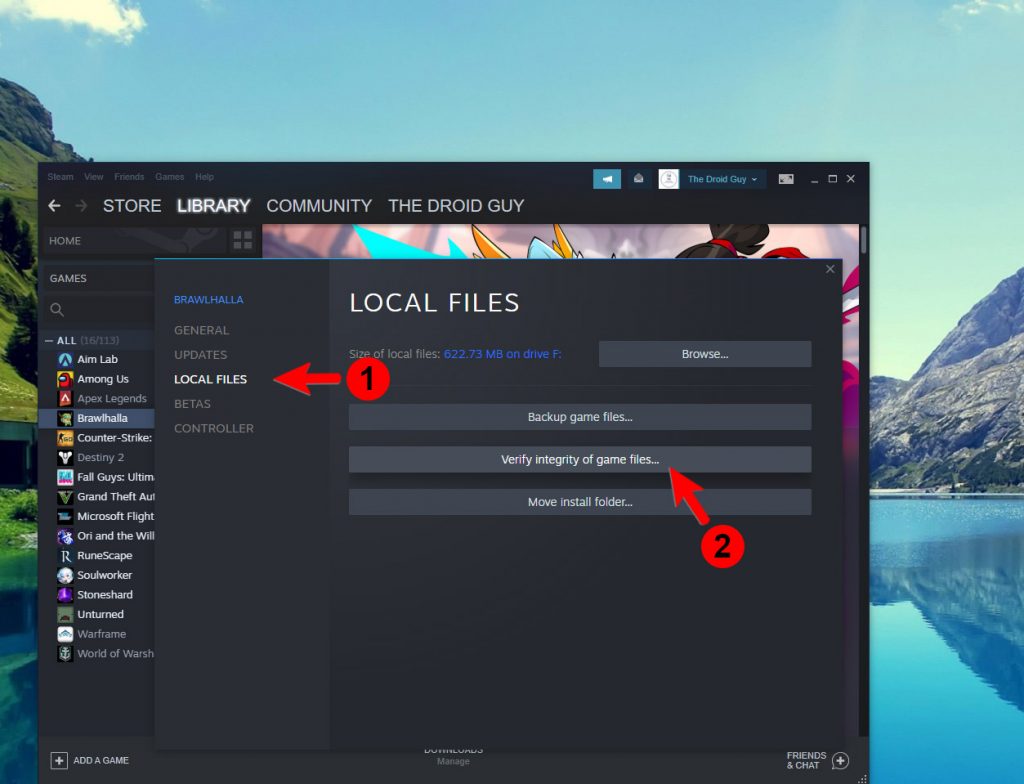 4) Wait until the verification is finished.
If Steam can't find any issue with the game files, then the game should work properly. However, if the issue continues, then move on to the next solution.
Fix #4: Uninstall Brawlhalla and reinstall it
Lastly, if the problem continues even after doing the previous solutions, then you have no other choice but to completely delete the game from your computer. This will make sure that all its files will be erased from your rig as well as its association with the firmware. But after doing that, download a fresh copy from Steam and install it. Most of the time, such a procedure will be enough to fix a problem like this. So here's how you do it:
1) Launch the Steam client.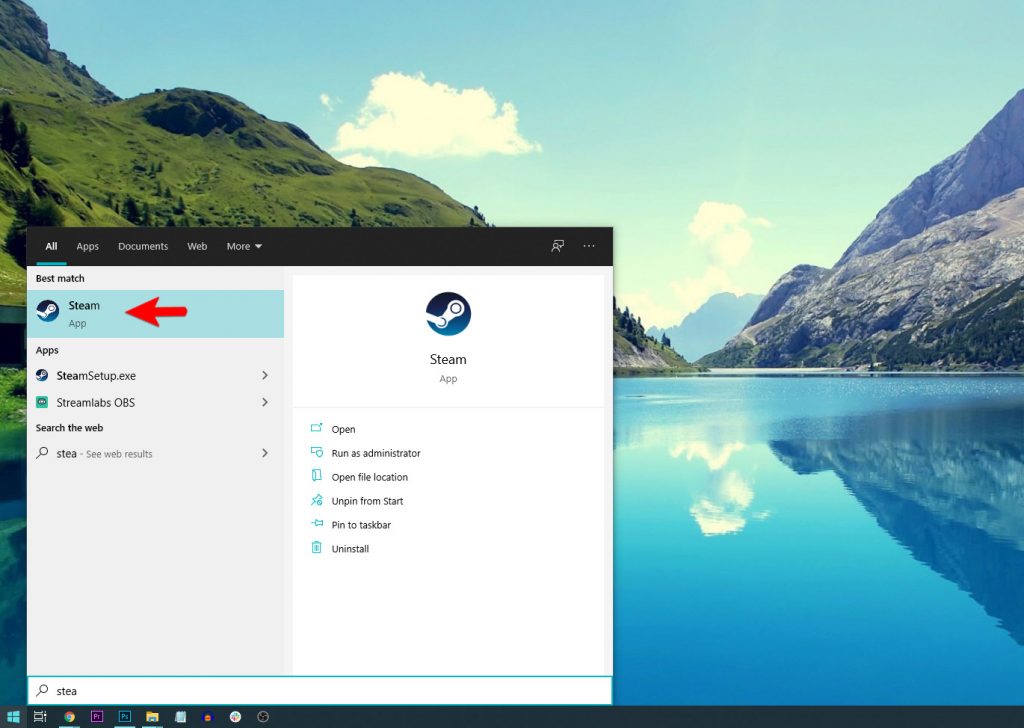 2) Navigate to the Library tab and right-click on Brawlhalla. Hover over Manage, and click Uninstall.
3) Click Uninstall one more time to remove the game from your computer.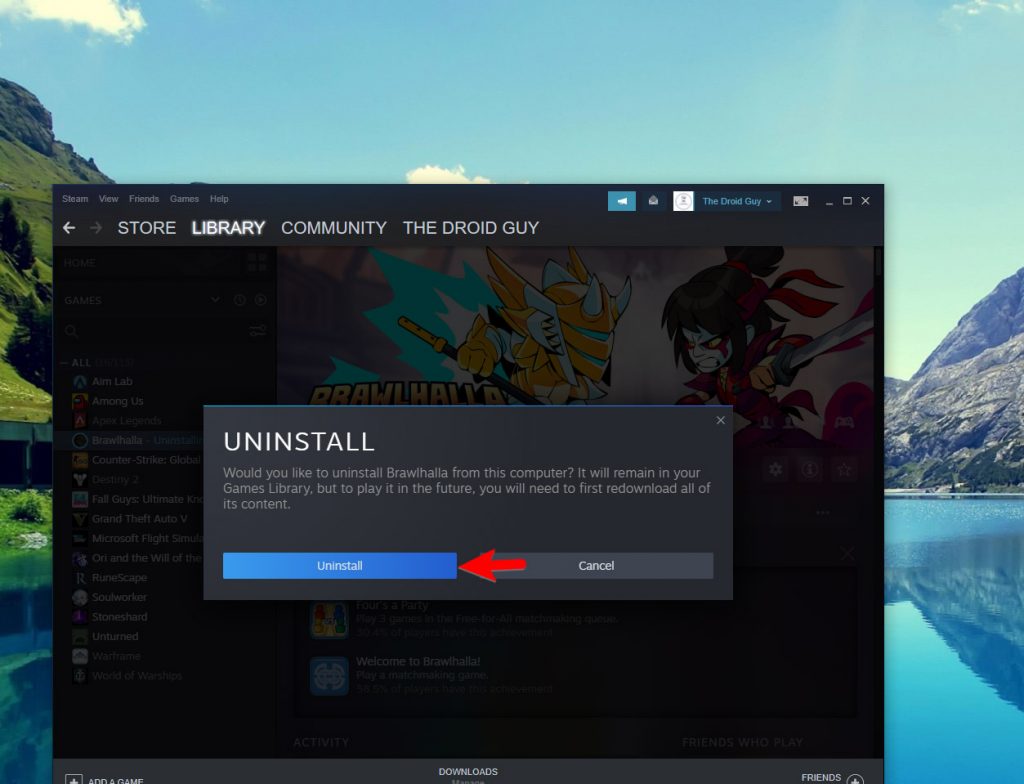 Once you've finished rebooting your PC, download and install the game again.
We hope that this troubleshooting guide can help you one way or the other.
Please support us by subscribing to our YouTube channel. Thanks for reading!
ALSO READ: