This post shows how to reset network settings on the Redmi Note 8. Read on if you need help restoring the default network configurations to eliminate network-related errors on your Redmi Note smartphone.
MIUI Reset Network Settings
One of the most effective solutions to network-related issues in mobile devices is a network settings reset. As the name implies, this reset deletes and custom network settings including all erratic network configurations that result in network system glitches.
This reset is usually recommended when having trouble connecting to Wi-Fi, Bluetooth pairing errors, as well as cellular network problems. This reset does not affect any of your apps, photos, documents and other saved data but will erase your saved Bluetooth connections, Wi-Fi networks, network passwords and other network-related information.
If you're wondering how to execute this reset on the Redmi Note 8 smartphone, I've mapped out a simple walkthrough as follows.
Easy Steps to Reset Network Settings on Redmi Note 8
Before you proceed, make sure that your phone has sufficient power. This is necessary to ensure that the reset process will be completed and thereby prevents any data corruption.
1. To get started, access your phone's main settings menu by tapping on the Gear or Settings icon from the Home or Apps screen.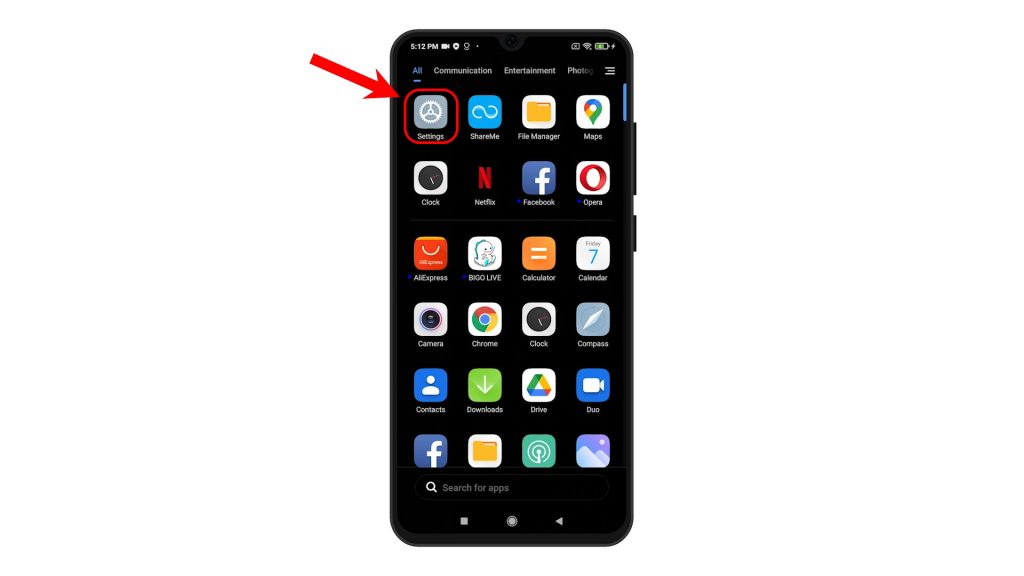 2. While on the main settings menu, tap Connection & Sharing. A list of relevant features will show up on the next window.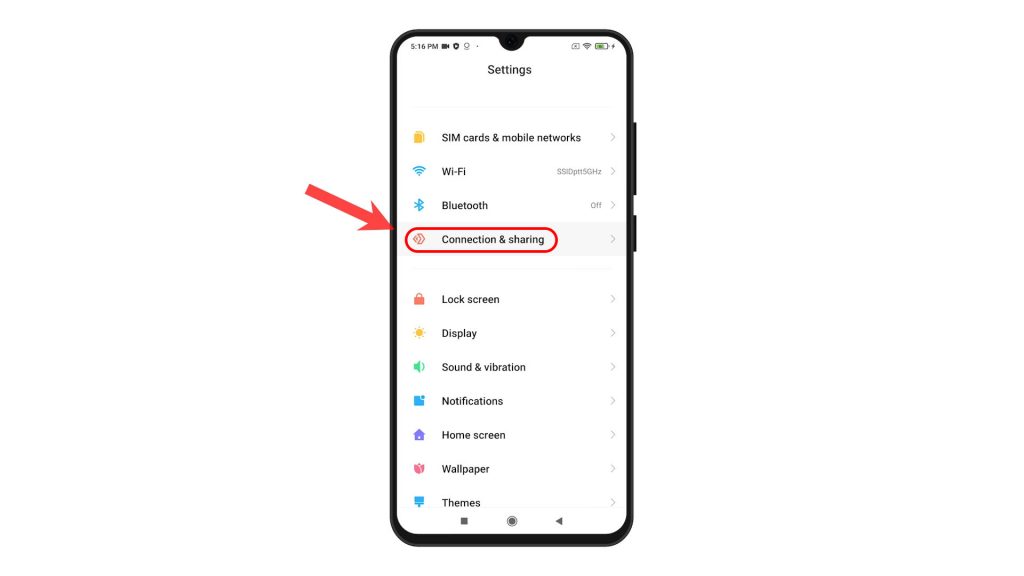 3. To proceed with the network reset, scroll down to the bottom of the list. Then, tap the option to Reset Wi-Fi, mobile networks and Bluetooth.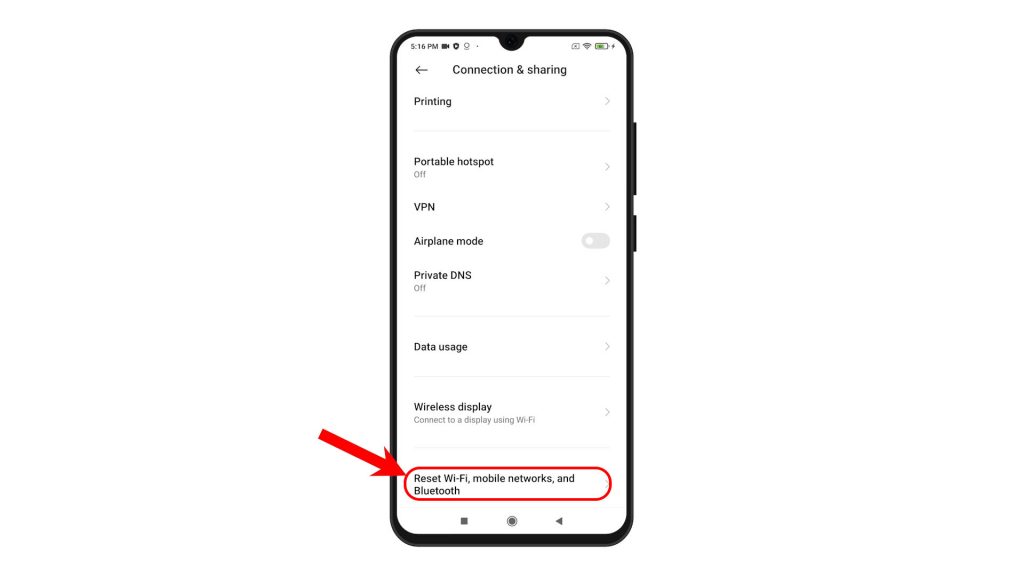 4. Read the notes on the next screen to learn what type of information will be deleted in the process. Then, tap Reset settings at the bottom to continue.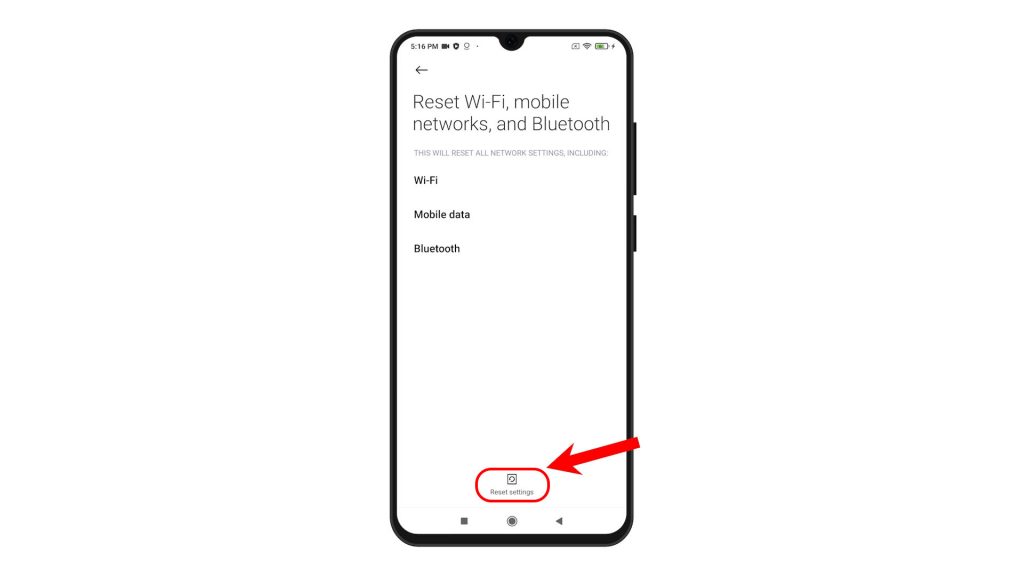 5. A pop-up window will open next. Read the final warning and then tap OK to confirm.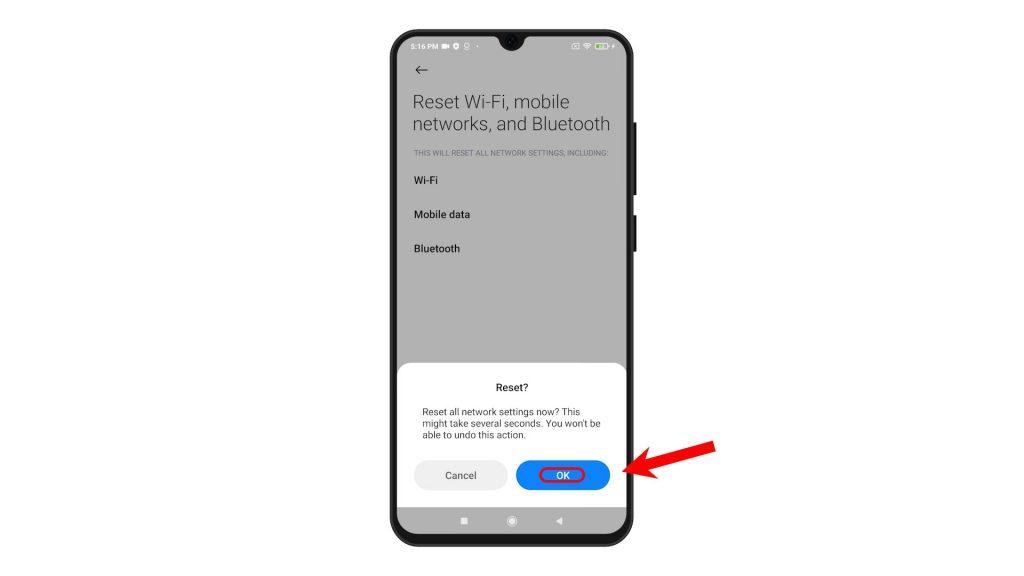 The phone will then start erasing all custom network settings and then restores the default network configuration.
After the reset, the phone reboots automatically. As soon as it boots up, you can start setting up your Wi-Fi and connect to the network like the first time you do.
You also need to redo the Bluetooth pairing process to reconnect your phone to your Bluetooth devices.
And that's how to reset network settings on the Redmi Note 8 smartphone.
More Video Tutorials
To view more comprehensive tutorials and troubleshooting clips on different mobile phones and tablets, feel free to visit The Droid Guy channel on YouTube anytime.
You might also want to read: